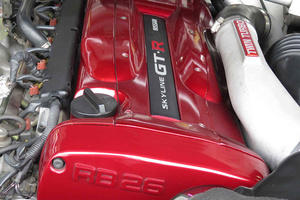 Silver 1999 Nissan SKYLINE R34 GT-R, GReddy T78-33D Turbine, Intercooler Toyosports, HKS coilovers, HKS EVC, GReddy wastegate valve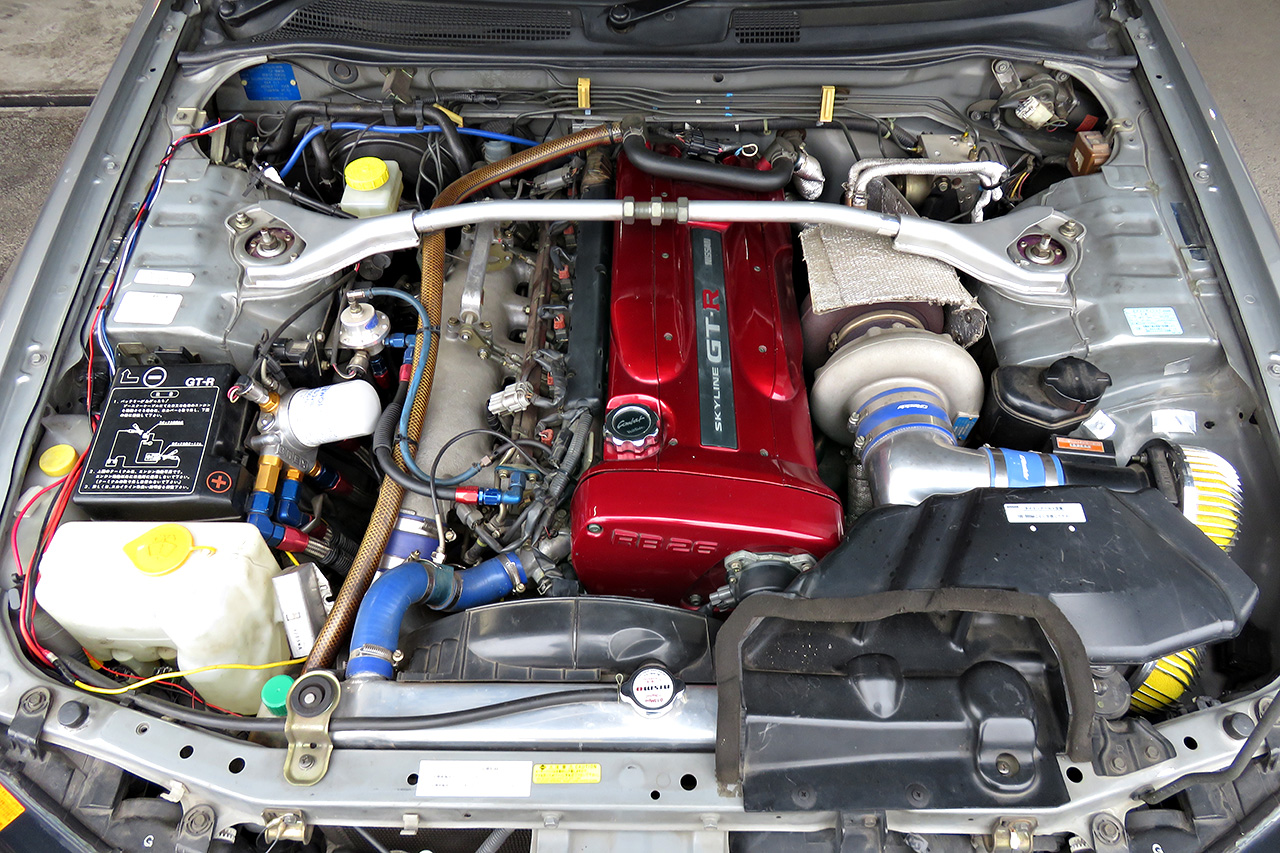 ENGINE
-GReddy T78-33D turbine
-GReddy wastegate valve
-Intercooler Toyosports
-Trust air filter
-Aftermarket oil cooler
-FWin radiator
-Oil catch tank
-Aftermarket muffler
-Aftermarket clutch
White 1999 Nissan SKYLINE R34 GT-R Apexi Power FC, FGK muffler, Nismo Pillar Garnish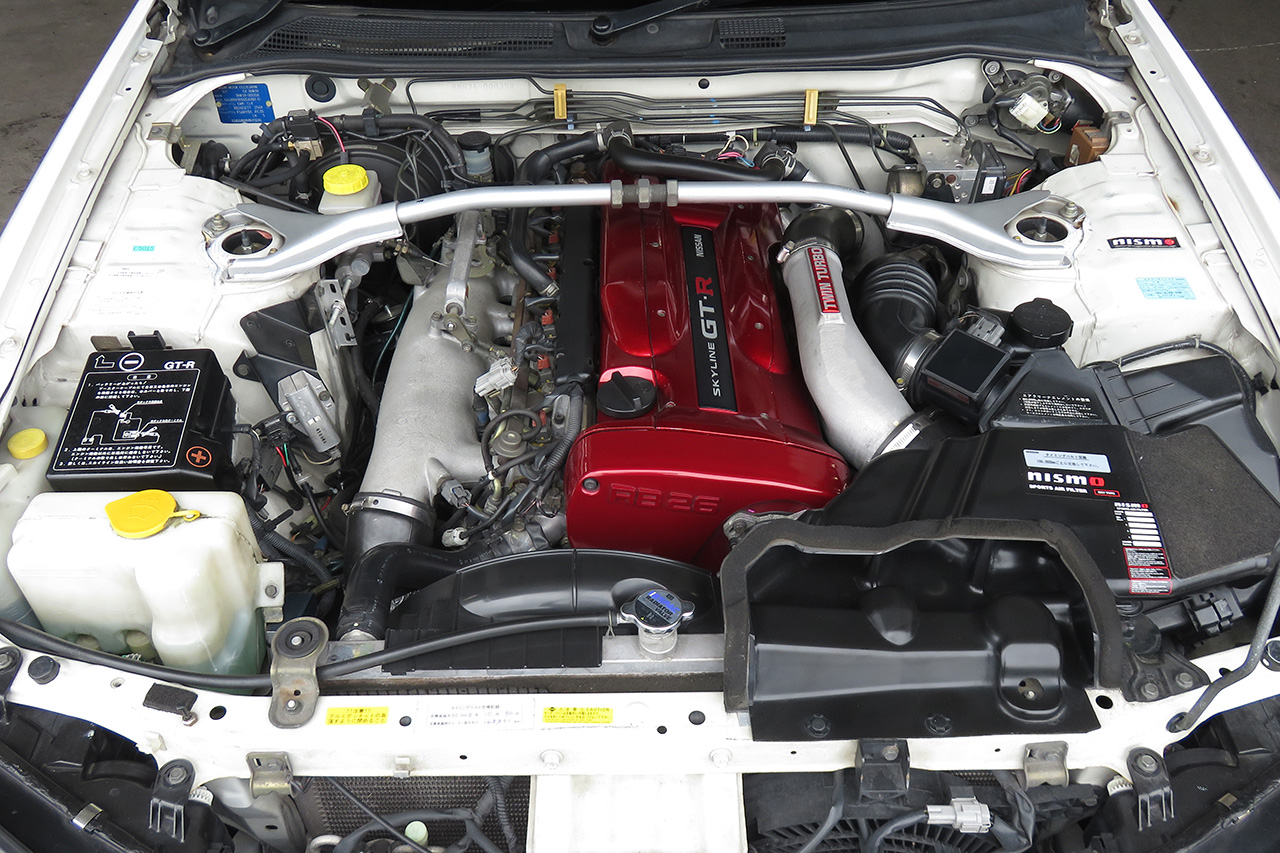 https://toprankglobal.jp/stockdetail/15748
ENGINE
-Nismo sports air filter
-FGK muffler
-Aftermarket mid-muffler
-Aftermarket power steering pump aluminum pulleys
-Aftermarket water pump
-Aftermarket alternator
Both cars are in great condition and without any repair history, by looking at the specifications, we can see a big difference in the turbine, the Sliver R34 has GReddy T78-33D, only one turbine but with a bigger diameter. On the other hand, the white one has genuine twin turbo.

Both cars have aftermarket air filter from Trust or from Nismo, an aftermarket air cooler will not drastically improve your performance. However, an air cleaner in bad condition will suffocate the engine, reducing engine performance and gas mileage. So definitely small details are also important.
An aftermarket oil cooler and radiator are mounted on the silver R34 GT-R, it is important to prevent overheating on a modified car.
Both cars have aftermarket muffler, it will change how your car sound and the exhaust gases release can be improved with this modification.
Since the silver R34 GT-R has much more horsepower than the factory design, an aftermarket clutch it is also recommended to deal with higher torque.
We have here two good examples of clean R34 GT-R, the main difference would be if you want a car already modified and if you prefer to build the car yourself.