The Pride for Quality
We always do our best to ensure the clients' satisfaction;
"Pursuing quality"
this is the underlying principle of TOPRANK
We can prepare everything you need to get on the road: top-quality vehicles, maintenances, after-market services, skills and human resources – as we make "life with vehicles" better for clients the world over.

Carefully selected vehicles
TOPRANK is the professional!
Our purchasing team has vast expertise in vehicles (e.g. assessing accident & repair, conditions, maintenance, use-history). We are familiar with 'customization' options for each model. Therefore, it is possible for us to identify and procure vehicles based on specific needs accurately - all part of our service to you.
As a result of our continuous and sincere efforts to date serving our customers worldwide, our network has now extended across the globe.
TOPRANK will always carefully select and safely deliver the best quality and most suitable vehicles to our clients, both here in Japan and all over the world.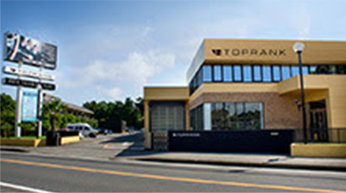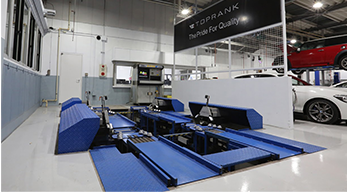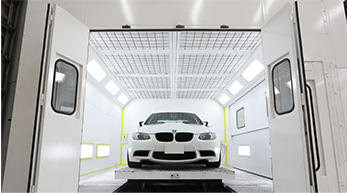 Committed to quality
TOPRANK, one of Japan's most discerning vehicle dealers, is committed to always carefully select and deliver our vehicles in top condition.
In case the vehicle is shipped from Japan, we conduct pre-delivery inspections, scrupulously prepared at our Pre-Delivery Inspection (PDI) Center.
We also have "Auto Technical Base (ATB)", one of the best and biggest maintenance workshop in Japan, where can provide various services for your vehicle (e.g. coating, customize, inspection, maintenance, body repair work).
In our specialized workshops, your vehicle can also be modified or customized to be "only one" in the world before it is shipped to you.
We know that it is sometimes difficult to find and access auto-parts in some spots on the globe, so we provide an "AUTO PARTS" service to help take care of all your vehicles, wherever you call home. This service enables you to enjoy your journeys in confidence, every leg of the way!
Always with you
-our sales team will be with you and your vehicle always.
TOPRANK is a leading high-end vehicle dealer in Japan.
Our Car Life Planners are not 'selling' cars, but rather presenting a precious "at a glance" insights, identifying your vehicle needs from a lifestyle perspective.
We always treat our customers with the same high-quality service. Be it at home in Japan or abroad; our professional sales team has expertise in domestic and international markets alike. We can search for and suggest the best fit for you from our wide selection of high-quality vehicles.
So whether its high-end sports or a luxurious experience, a family car for creating happy and joyful memories, an SUV for those adventurous days on and off the road…
We can always suggest the right vehicle to fit your lifestyle.
TOPRANK will stand together with you and your vehicle, from the beginning.