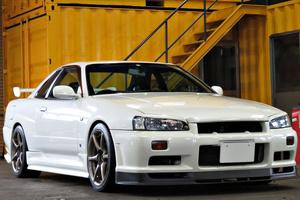 At Toprank we have a solution for you! If you want to buy a Nissan Skyline R34 from Japan for a good value, we have this beautiful white pearl Nissan Skyline R34 GT with a URAS aero GTR face with R34 GTR rims.
This R34 will not let you down, and the engine was swapped with a GTR engine, the famous RB26DETT and transmission is from a R32 GTR. And of course to ensure enough braking force for bigger engine, this car comes with R32 GTR brakes.
Blitz height adjustable coil overs are already installed in this JDM car. It helps the R34 to have the best height as you wish and adapt your driving depending on demand.
The interior has been modified too, Defi combination gauges and ZSS water temperature gauge are going to help you drive your JDM car at its best performance while keeping it safe. An accurate reading of boost, oil pressure and temperature is important when you want to use the full potential of your turbocharged car.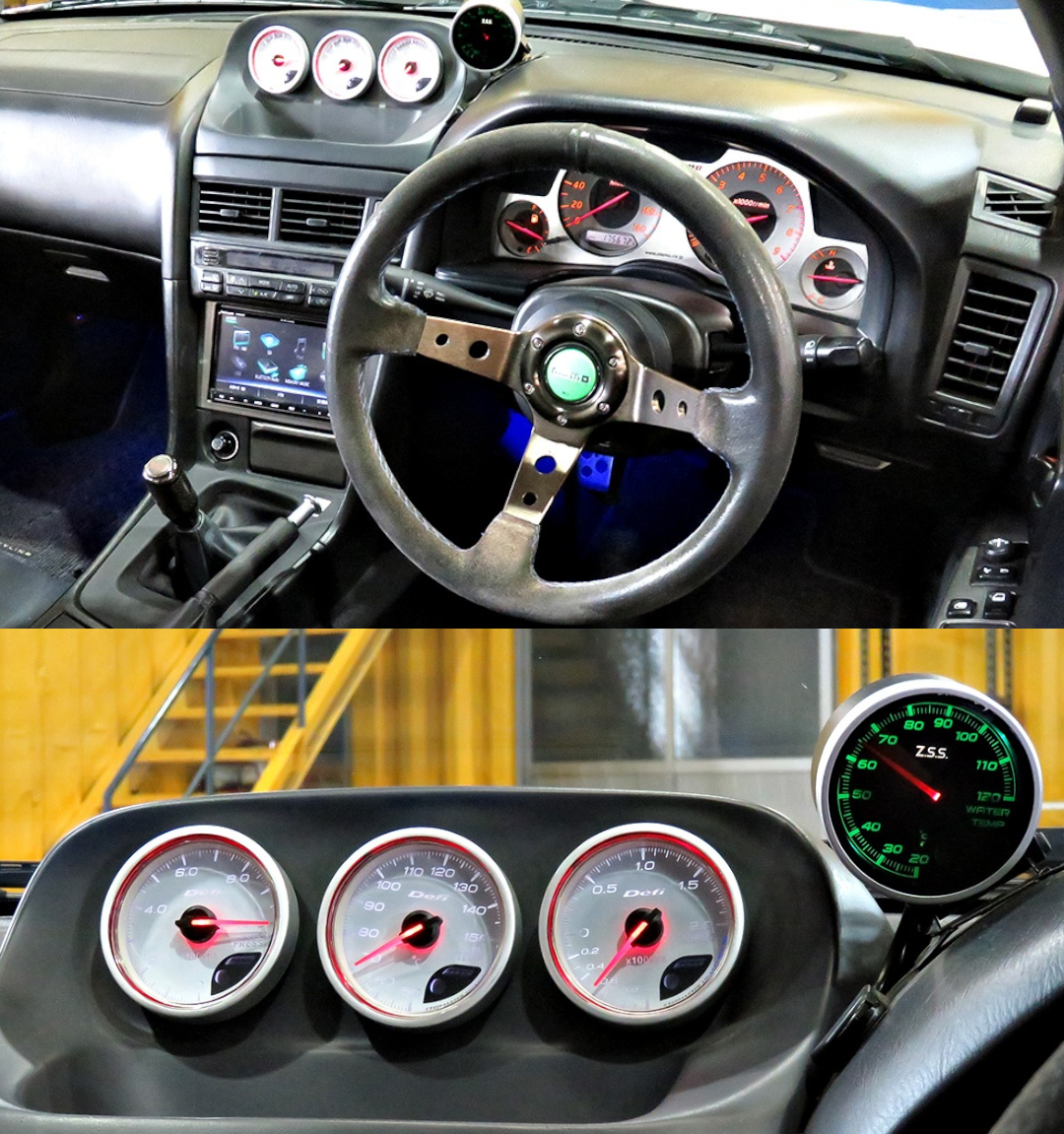 To enhance the GTR experience, the passenger seat is a real R33 GTR seat, and as a driver you will comfortably operate from a Recaro semi bucket seat.
This car is for those who want the power of the RB26DETT in a well-balanced white pearl R34 body. You will get great performance and sensation on the street.
For more detail >> Click here
Please feel free to contact us
Email trade@toprank.jp
See Contact detail >> Click here
See Our team & various contact method >>
Click here