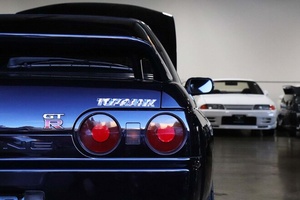 It is very interesting to see and understand better the history of Toprank International Vehicle Importers and their members and why they've been leading and still lead the Importer Used Car scene in the US. For those who want to buy a JDM car from Japan, Toprank has a track record and experience that no other exporter/dealers have to export and import cars to the USA. They can do registration in California, they also offer financing, knowledge, and experience to make the whole process easy for you.
You can buy and import your JDM car directly from the Japan or the California location and have it delivered right in front of your door. Toprank sources cars from auction in Japan, other JDM shops, different dealerships in Japan and other countries, but also buys cars from private users, using trade in or others. Then we deliver, import / export cars worldwide.
Toprank's inventory is not limited to Nissan Skyline GT-R or Toyota Supra. We are selling kei trucks, JDM vans, Mitsubishi Lancer Evo or Delica Space Gear, Nissan Silvia S15, Nissan 180SX, JZX100 Toyota Chaser, Mark II Tourer V, Honda Civic Type R, Nissan Figaro and a long list of cars.... And we also have left-hand drive and right-hand drive BMW, Mercedes, Maserati and so on. The list is endless, so please read the Super street article and enjoy it :)
If you are in Japan, Sofa members and military in Japan are welcome to visit our JDM Garage in Chiba, Japan. We offer registration, JCI, yobiken, bodywork, paint corrections, vehicle maintenance and delivery wherever you are.