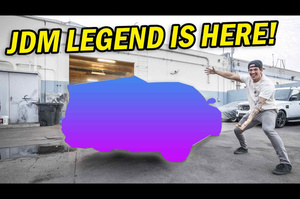 Enjoy this video and see the first reactions of Dustin Williams receiving his latest JDM car, a super clean LP2 R33 GTR VSPEC from Toprank.
The vehicle was sourced in Japan and purchased directly from the previous owner in Japan, inspected and serviced at Toprank's PDI Center and then finally imported to Long Beach, USA.

In the next video Dustin is showing more details of his new ride.
Stay tuned for more videos and collaborations with Dustin Williams and Toprank.
Toprank Global is your international vehicle dealer for importing and exporting cars. Toprank based in Japan will locate and ship your dream car from and to anywhere in the world. Local laws vary please contact us for more information. Call Toprank Global at (+81) 3-6222-8388 or trade@toprank.jp
Find your dream vehicle
Follow us on Instagram >>
https://www.instagram.com/toprank_jp_official/