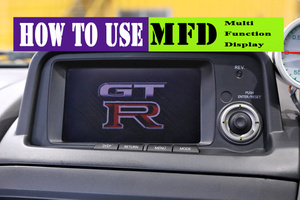 In this episode, I'd like to show you how to use MFD on the Nissan Skyline R34 GT-R for those of you who are longing to buy those cars or who already bought R34 and wondering what the Japanese writing means. It is extremely hard to find R34 with the original owners manual and there's little information on the internet about how to use MFD. Even if you find it, it is written in Japanese and many people are having a hard time to figure out what it says, so I hope this will help you out.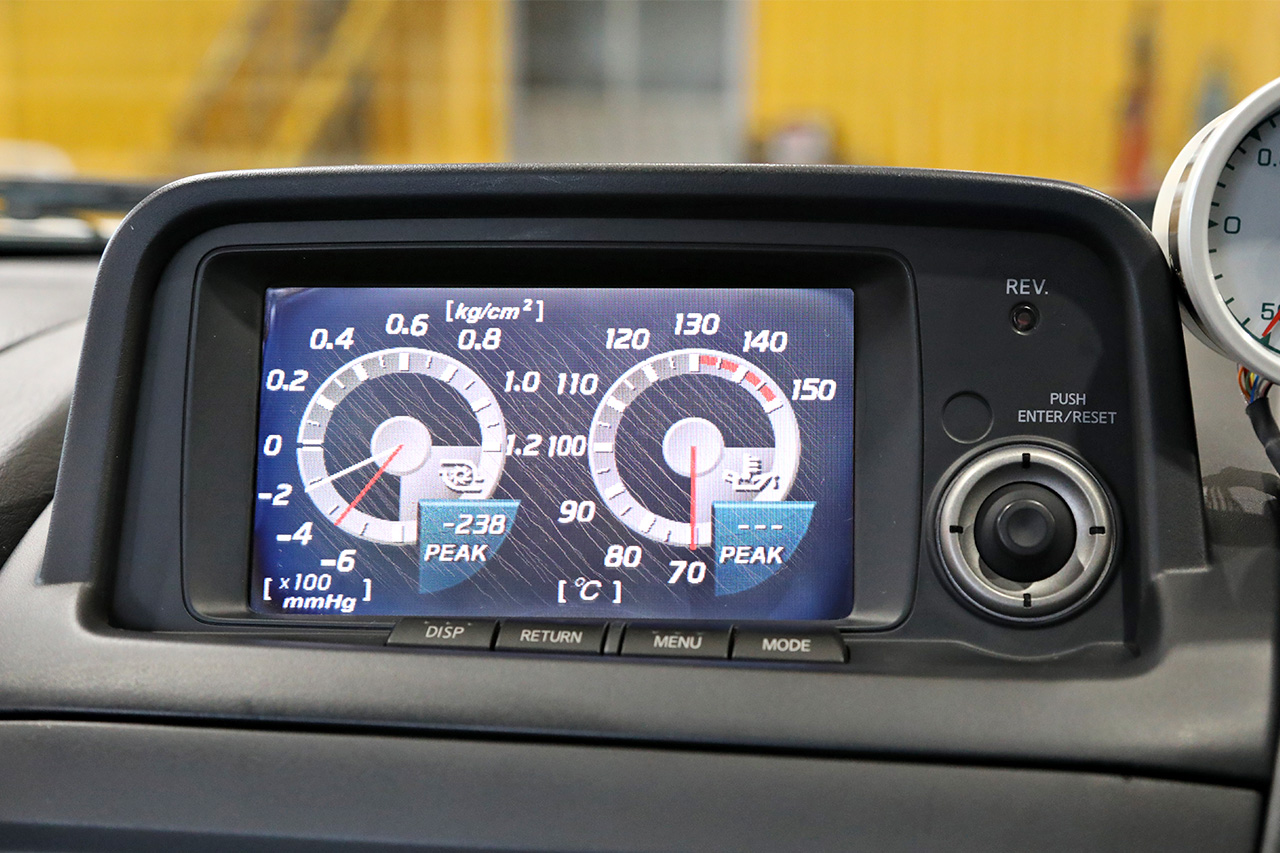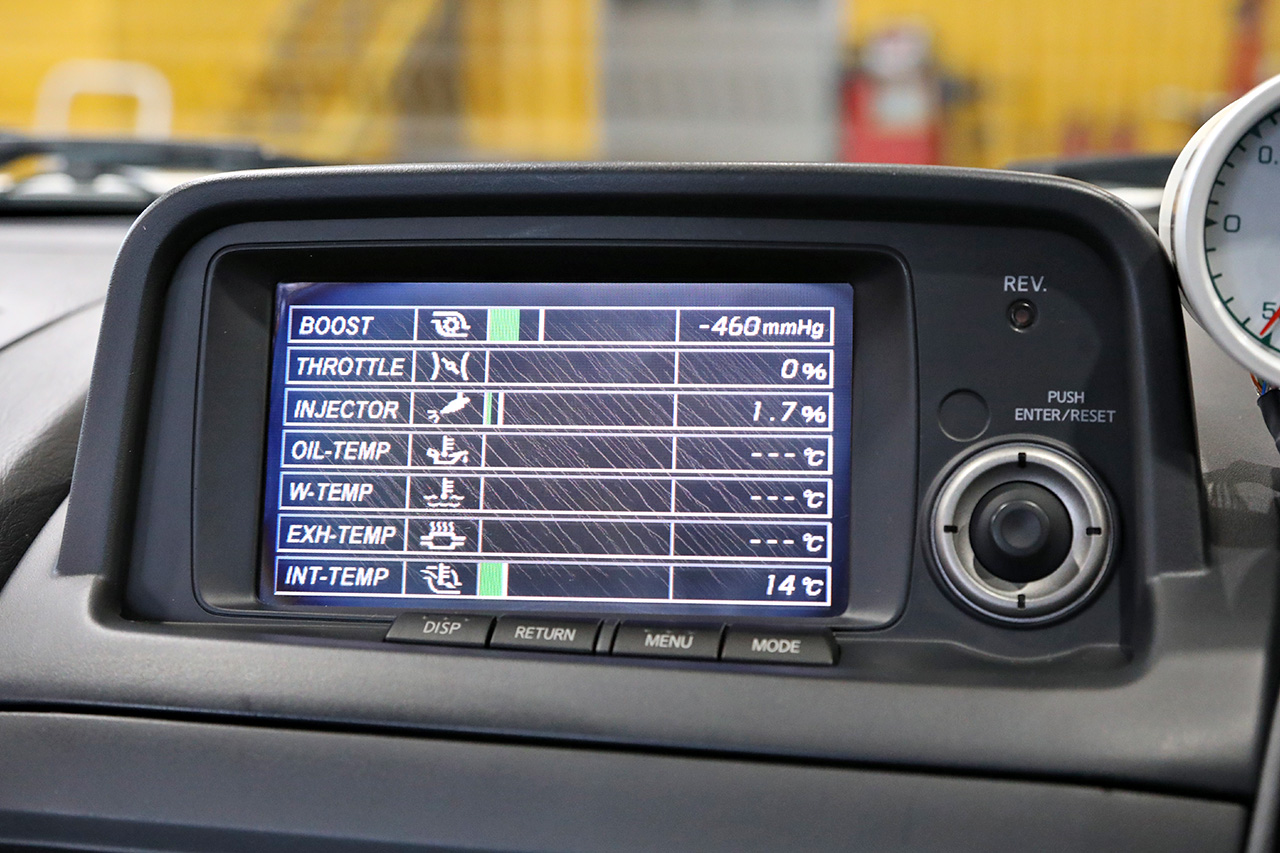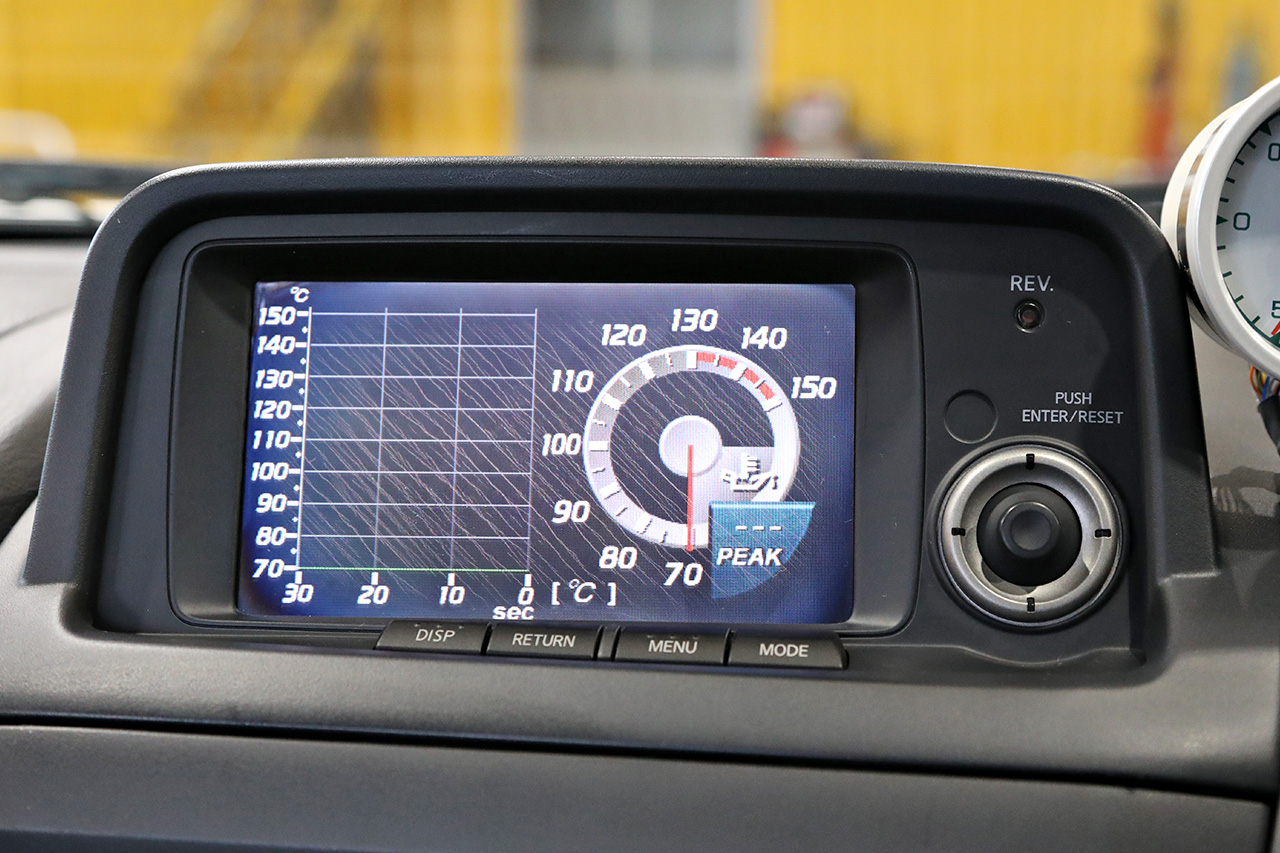 Those displays would be very common pictures you'd face. Once you turn on the engine, those displays will appear after the GT-R logo disappears and you can toggle through these three different information displays by hitting the "MODE" button.
And while you are on those displays, by hitting the "MENU" button and choosing the "SELECT" by pressing the joystick, you can change what information to be displayed.
This specific vehicle is V-Spec and Exhaust temperature is only displayed on V-Spec and some numbers are not displayed that's because it is not reached to the desired temperature yet.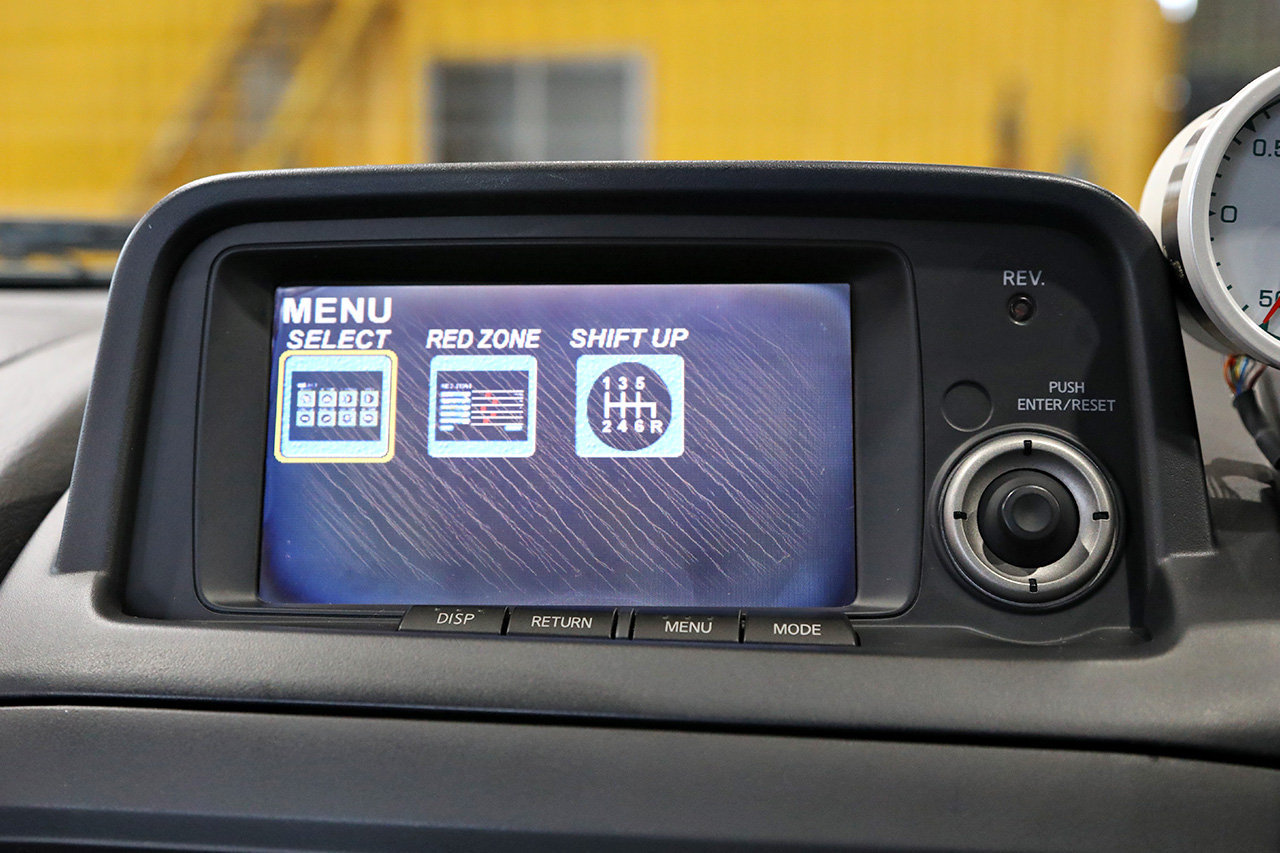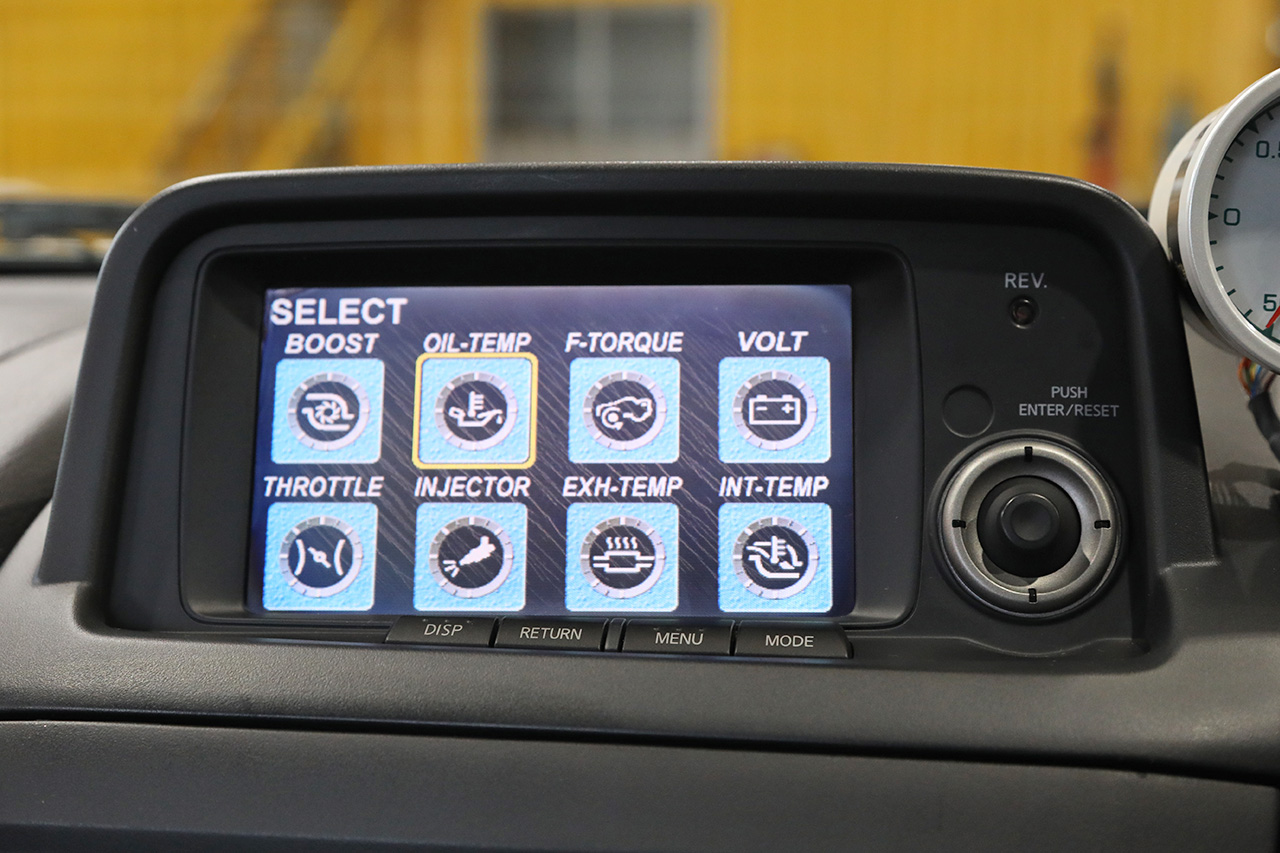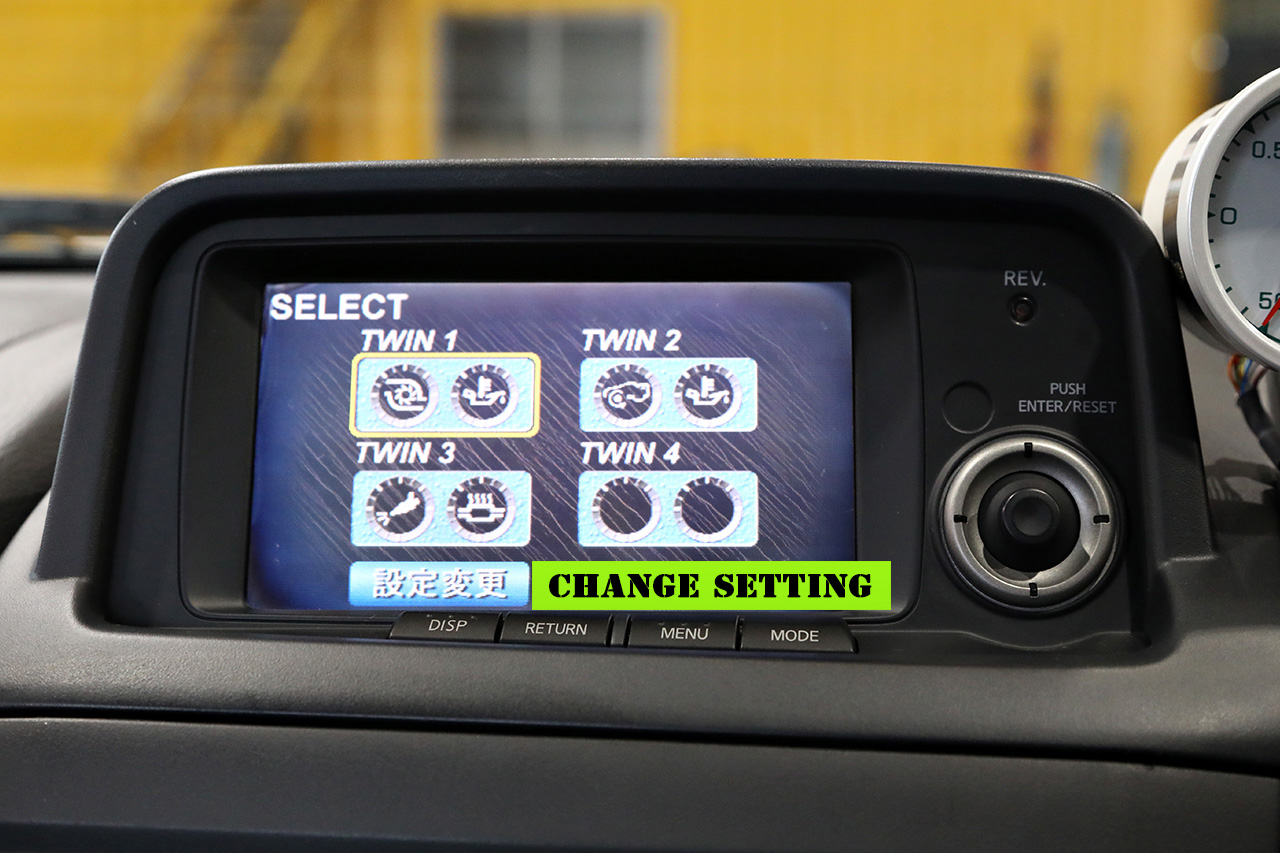 Going back to the "MENU" mode, select the "SHIFT UP". In this mode, you can choose the RPM where the red LED of shift indicator to be flashed by pressing the joystick up and down.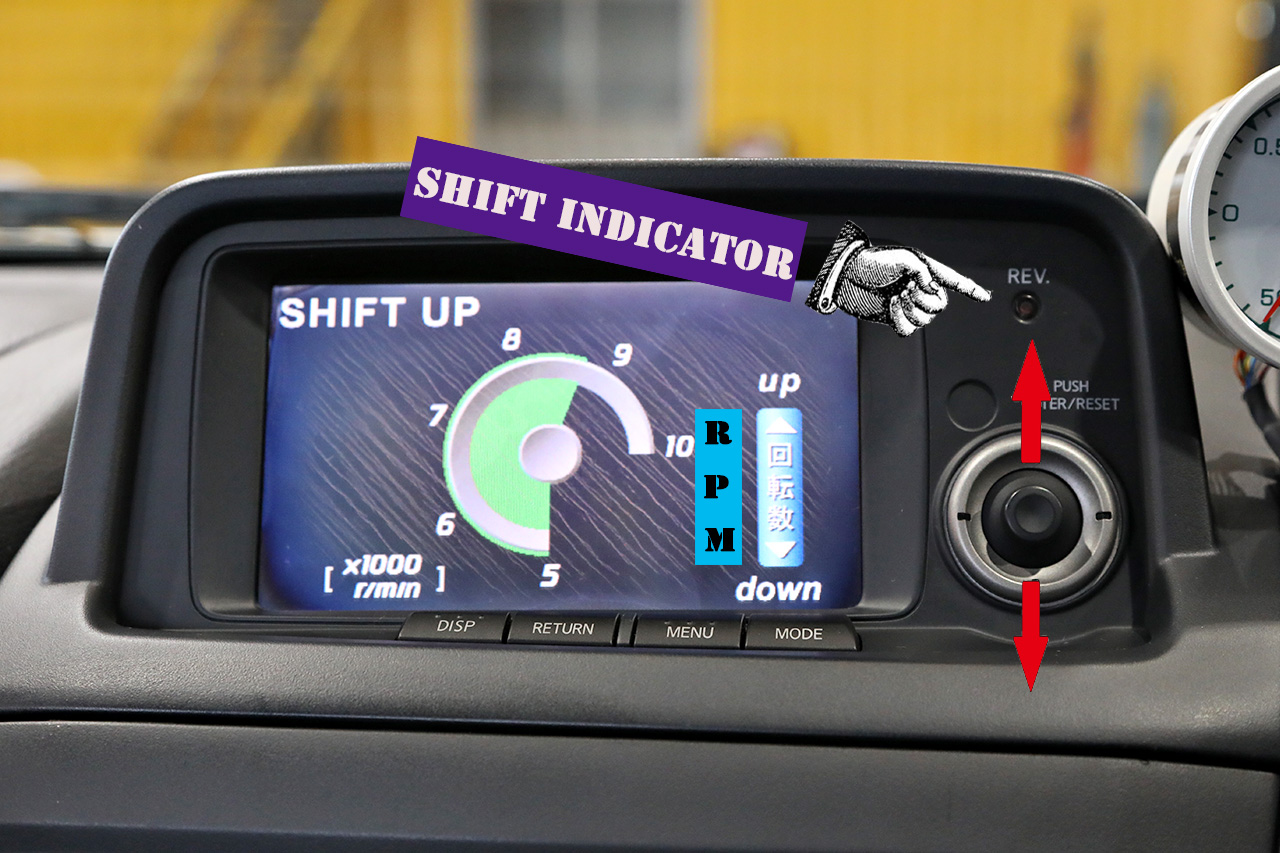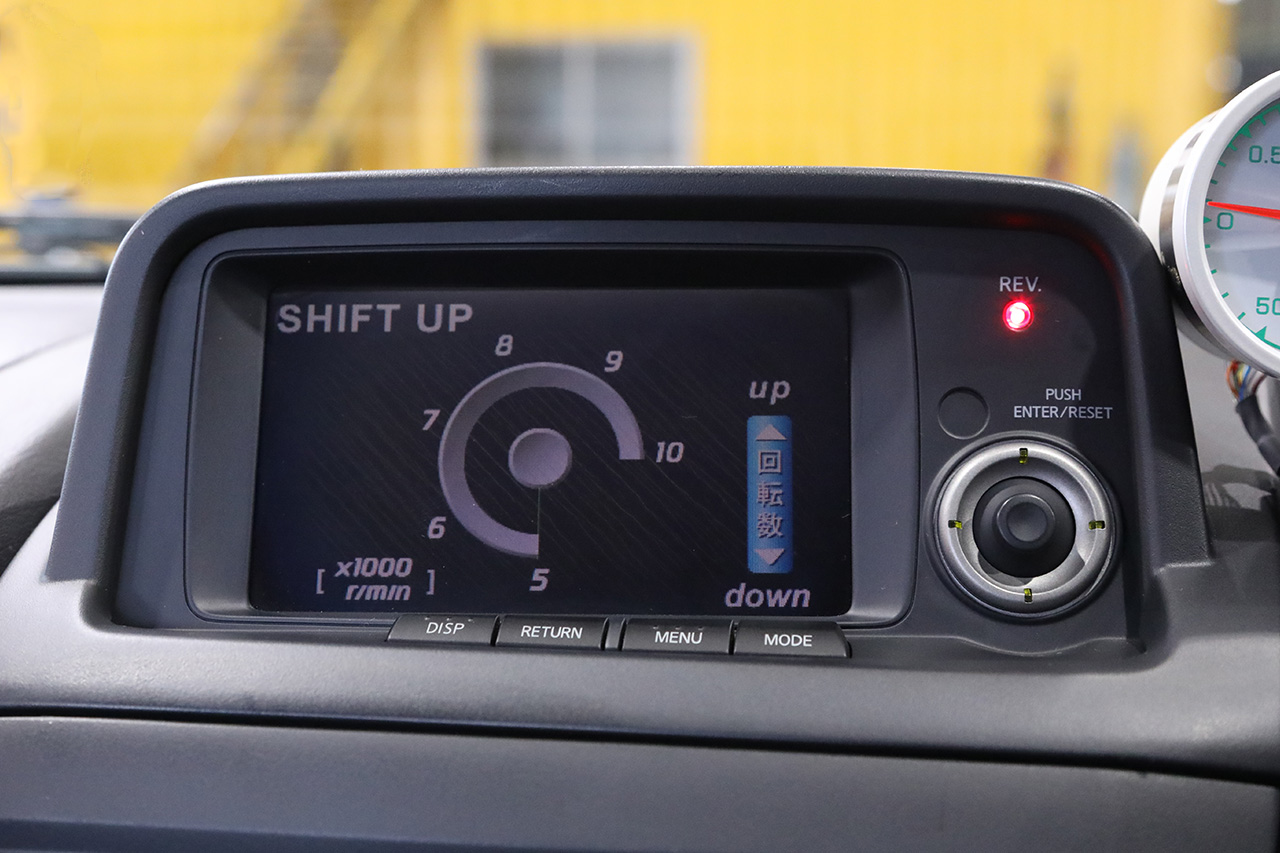 I set the shift up RPM at 5000RPM and revved the engine up and this is how it looks when the LED flashes.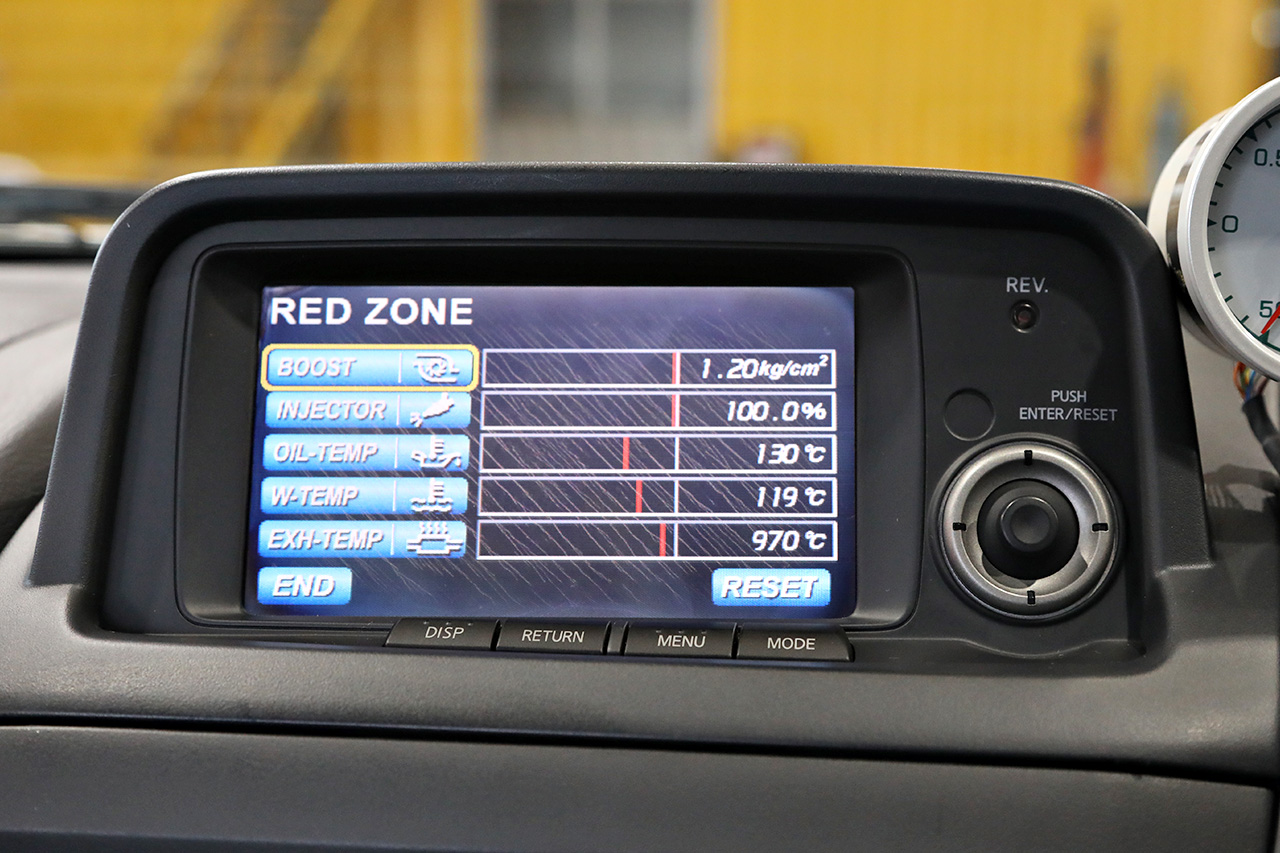 Going back to the "MENU" mode again and select the "RED ZONE"
In this mode, you can change the "red zone" of boost, amount of fuel injection, oil temperature, water temperature, and exhaust temperature. Some people get confused but this is only to monitor and change the red zone, not to change the actual boost and injection.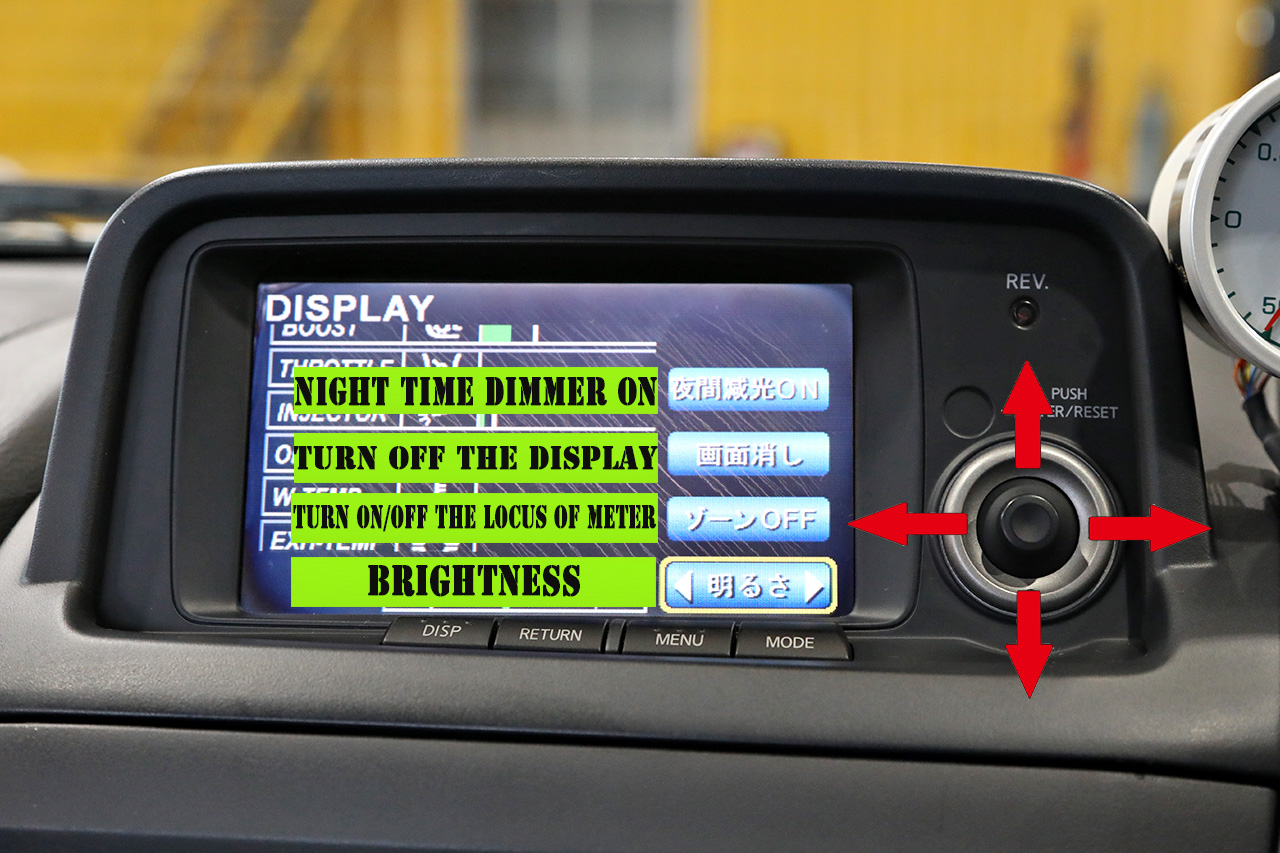 Once you hit the "DISP", you can change the display setting using the joystick.
It was unfortunate that this Multi Function Display has some deterioration on the screen and it is a very common failure on R34. However there's no need to worry about it, we can replace the MFD screen at PDI center and it will display your R's information as beautifully as a brand new MFD. You can check the process of replacement of the screen
here
.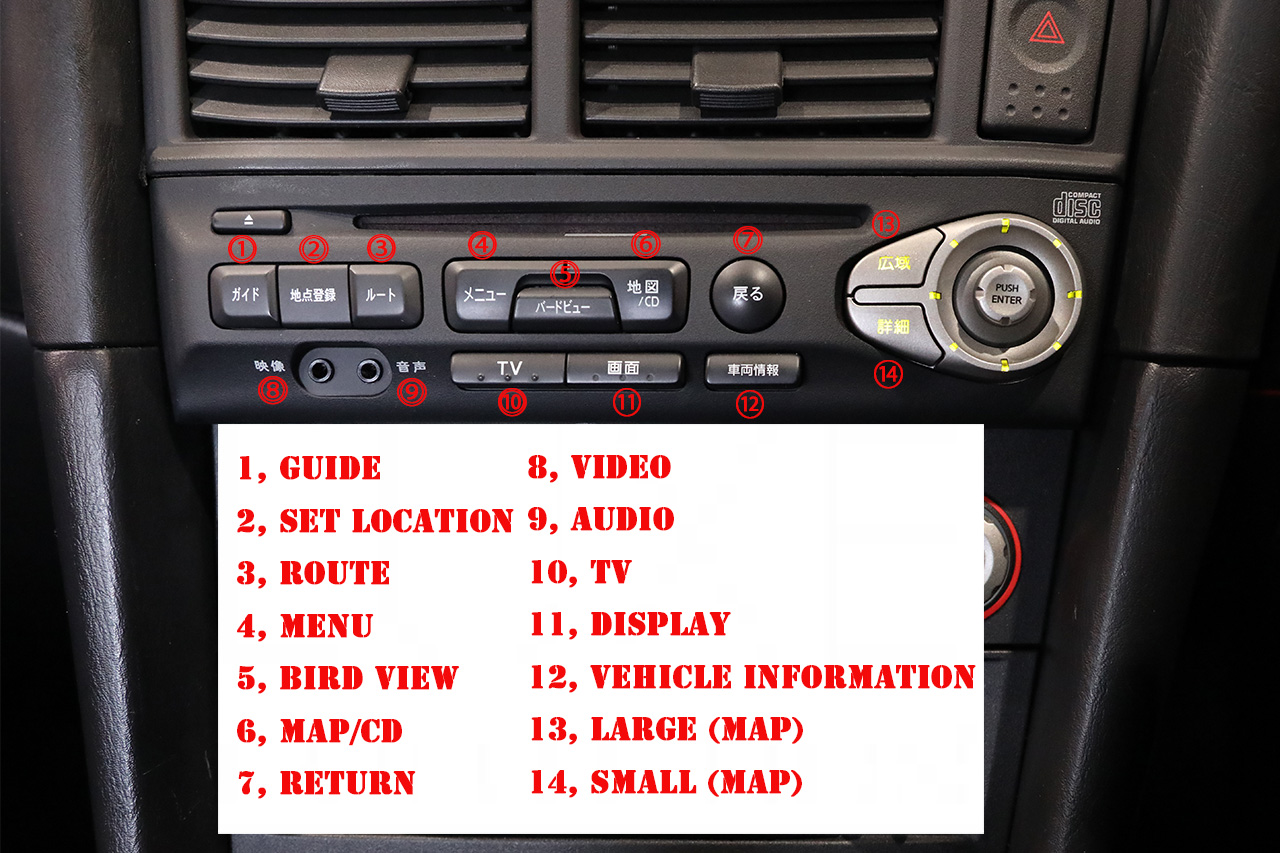 In part 2 of How to Use MFD, I'll explain how to use the GT-R's genuine car navigation system and there would be a lot of useful information.
Toprank Global is your international vehicle dealer for importing and exporting cars. Toprank based in Japan will locate and ship your dream car from and to anywhere in the world. Local laws vary please contact us for more information. Call Toprank Global at (+81) 3-6222-8388 or
trade@toprank.jp