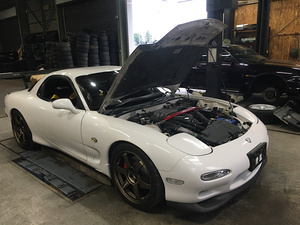 What would you concern when you are about to buy a car from overseas without actually seeing the vehicle by yourself? There should be some concern, worry, and maybe some doubt if the car description is trustworthy, we understand that. It is our duty to select reliable cars, and once the car has arrived at our garage, check the vehicle head to toe, inside out, and fix the problem before we ship them to our customers. This time, we'd like to show you what our cars are going through before they reach their new owners.

Once we receive the vehicle from the delivery company, we check if the car has/hasn't been damaged during transportation. Then, it will go through our strict maintenance inspection and during this inspection we tightly look for oil leak, ripped boots, broken bushings, any hint of deterioration and damage. At the same time, aftermarket parts and modified parts are also listed up. This process is extremely important in order to identify which parts need to be repaired/replaced, whether bodywork is required, and to make quotes how much it will cost to bring it back to regid condition.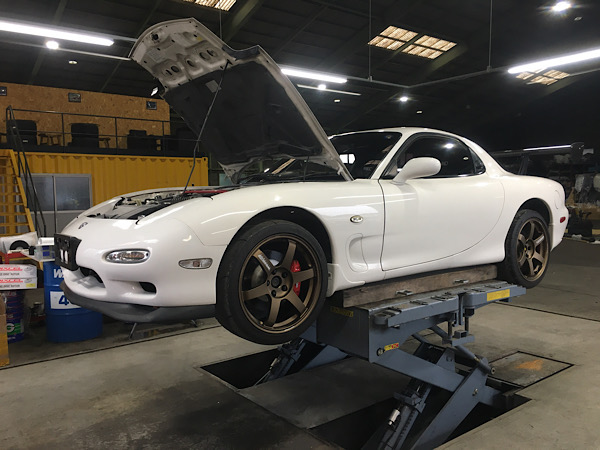 First, we start with checking the exterior and interior. Scratches, dents, rusts on the body panel are found at this stage and bodywork estimate is made. You can check the details of our bodywork process
here
in collaboration with Toprank Auto Technical Base in Noda.
As for the interior, deterioration of trims, seats, a/c air vents, switches, gauge cluster and so on, and they get to be repaired or replaced if needed.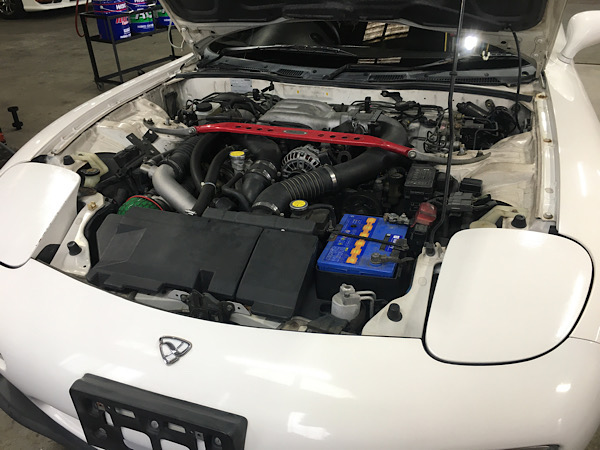 Moving on to the engine bay. It's not too much to say that the engine is the most important component on a car and slight fluid leak might end up with catastrophic engine failure therefore we look for oil leak and fluid leak frantically at this process. The rubber hose, plastic parts and wiring are exposed to extreme heat and vibration from the engine and it is common that rubber parts get old and hard, and fluid leaks from the fittings and in worse case, they get broken from the vibration over time.
Serpentine belts and auxiliary equipment such as A/C compressor, alternator are checked at the same time and the engine bay is cleaned once we finish the maintenance.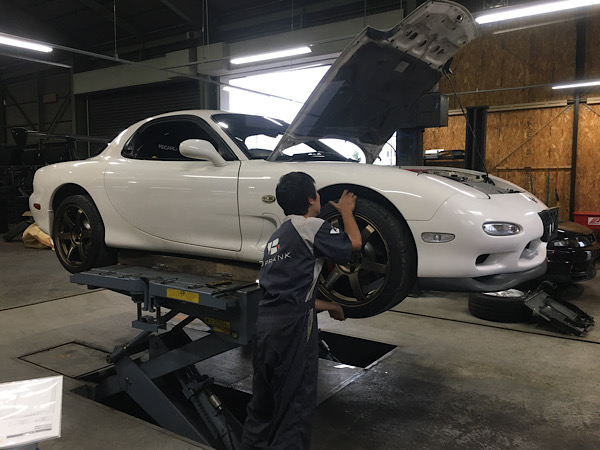 Worn out bushings and ball joints are common failures on old cars. Hub bearings are also checked for any wobble or unusual noise, it is important to take some time to check brake and suspension components tightly since those components are directly associated not only with the driver's safety but also pedestrian safety.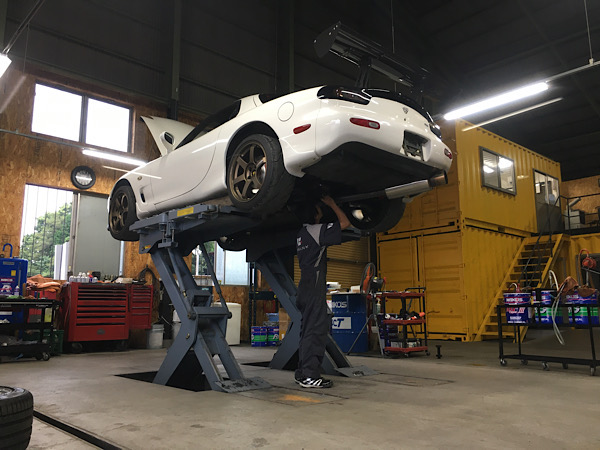 Undercarriage is checked for frame damage, rust, fluid leaks, engine mounts, exhaust system, etc… We check over 120 categories during the inspection and detailed description of deterioration is written down.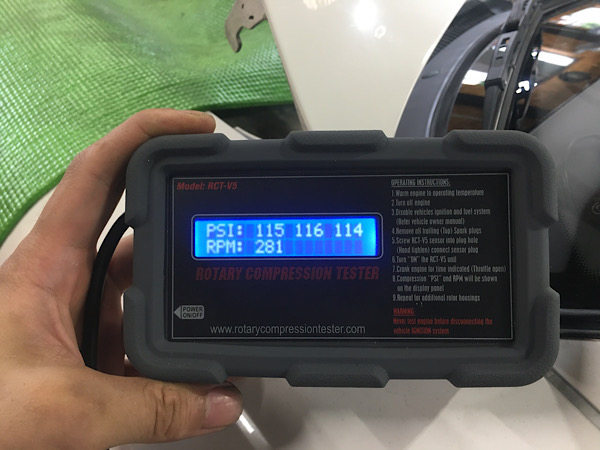 Engine compression is also tested if needed. Needless to say we check reciprocating engines but also we can test rotary engine compression as well. Although the method to test the engine compression on a rotary engine is the same as regular reciprocating engine, three different chambers have to be tested for each rotary housing while there is only one combustion chamber for each cylinder on the reciprocating engine. The engine compression is a very important factor to determine rotary engine's health condition and this special compression tester enables us to test the engine compression along with the engine RPM.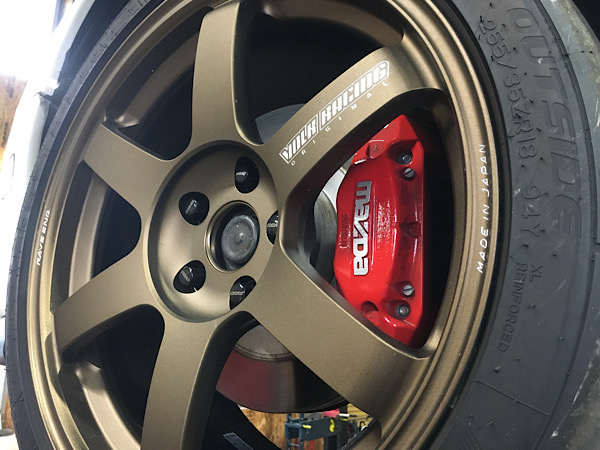 As we inspect cars, find problems, and repair them into good condition, we make sure that the vehicle is completely safe to be driven for long periods of time not only in japan but also overseas. Since we love JDM cars, we would like people from different countries to enjoy JDM car life as well, so we think it is our mission to make JDM culture expand all over the world and make people happy by having our cars as their new family. We are dedicating ourselves to finding good cars, inspecting them tightly and fixing the problems so if you are buying from us, there's no need to worry about the reliability of vehicle's safety.
We are always happy to hear from you