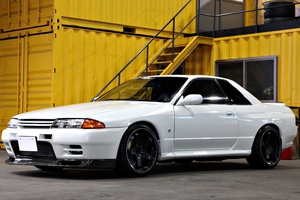 We had for sale a clean R32 GT-R with a beautiful interior and tasteful modifications. The vehicle was sold in about 7days. This R32 GTR is absolutely gorgeous and very clean, so it is easy to understand why get sold so quickly.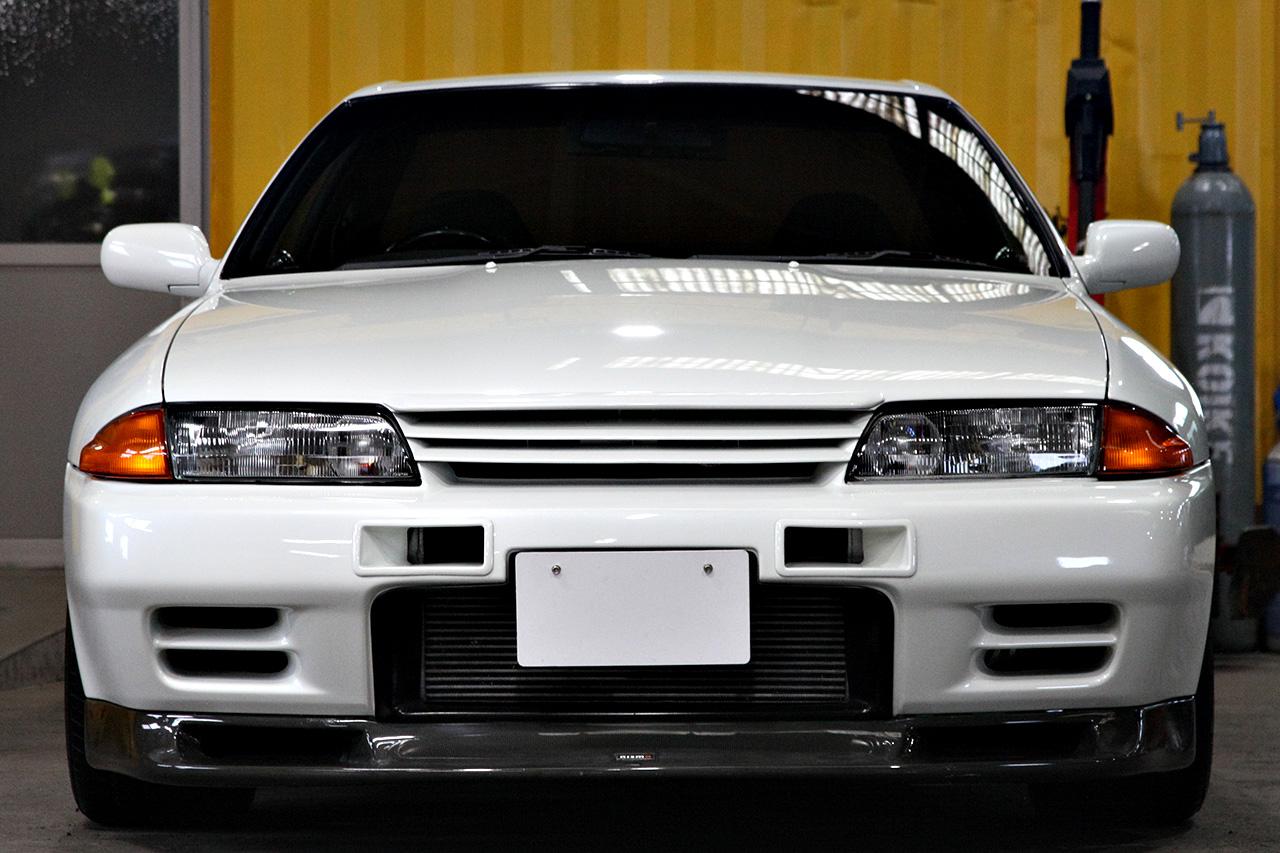 The car has a Nismo style front bumper and bonnet lip. The front end is well-built with N1 headlights and the addition of an aftermarket front lip. Privacy glass is also a nice touch on a white car which gives a good contrast with the white pearl body color.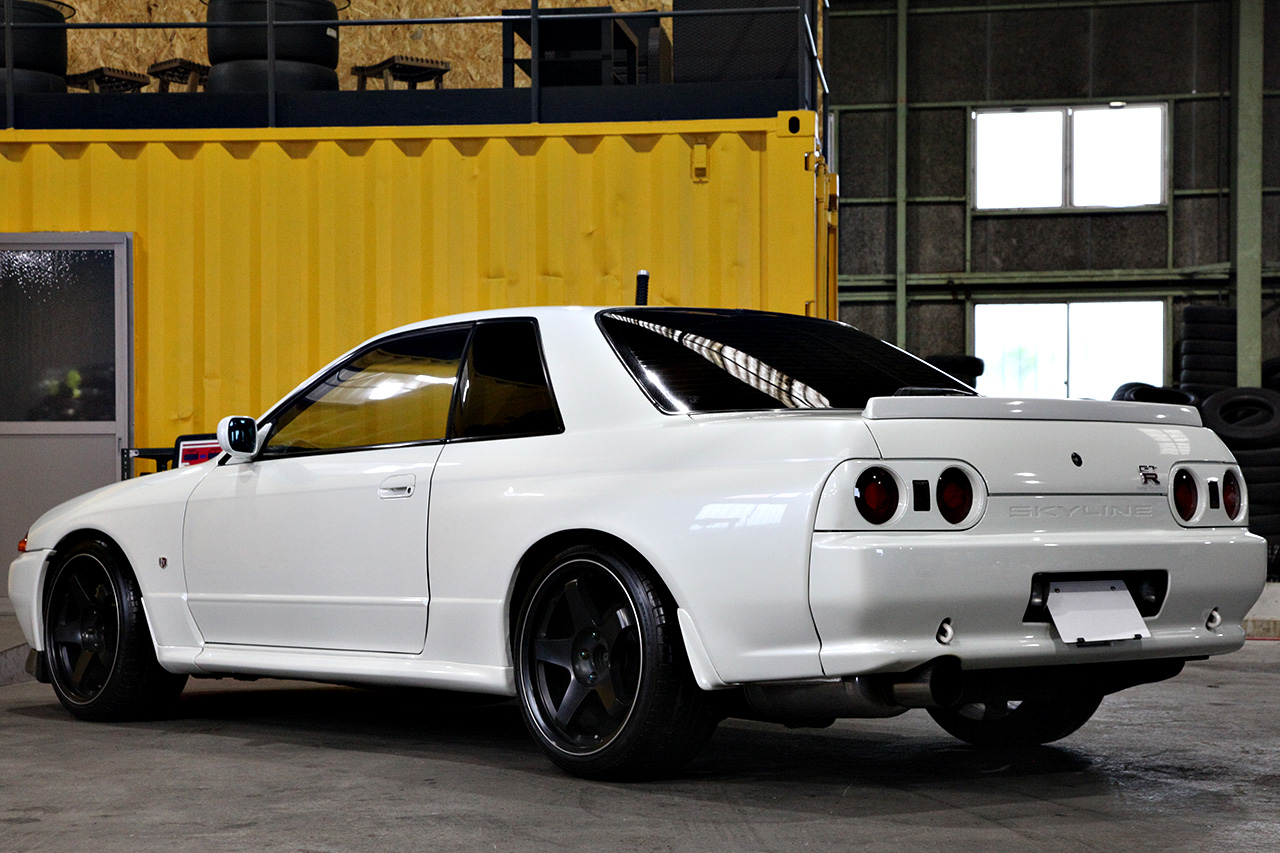 We can see a Nismo style trunk lip spoiler and 18 inches aftermarket wheels.The car is well balanced and looks amazing.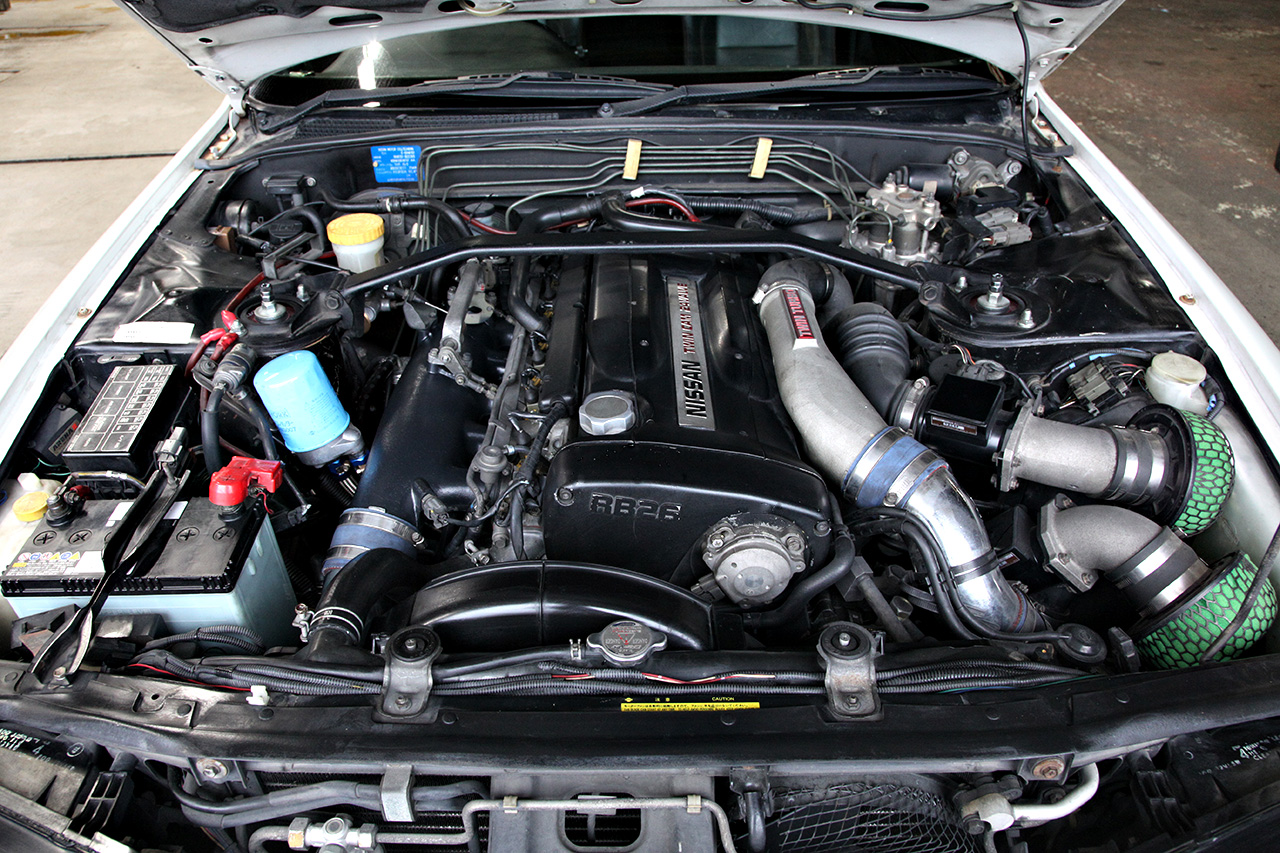 In the engine bay; HKS Actuator, HKS Air Cleaner, HKS Front Piping, Computer is Mine's Skyline VX-Rom Engine Control Unit and offers adjustment for the speed limiter, rev limiter, boost cut controller, and ignition timing. It is not a heavy modified engine and remains in very good condition.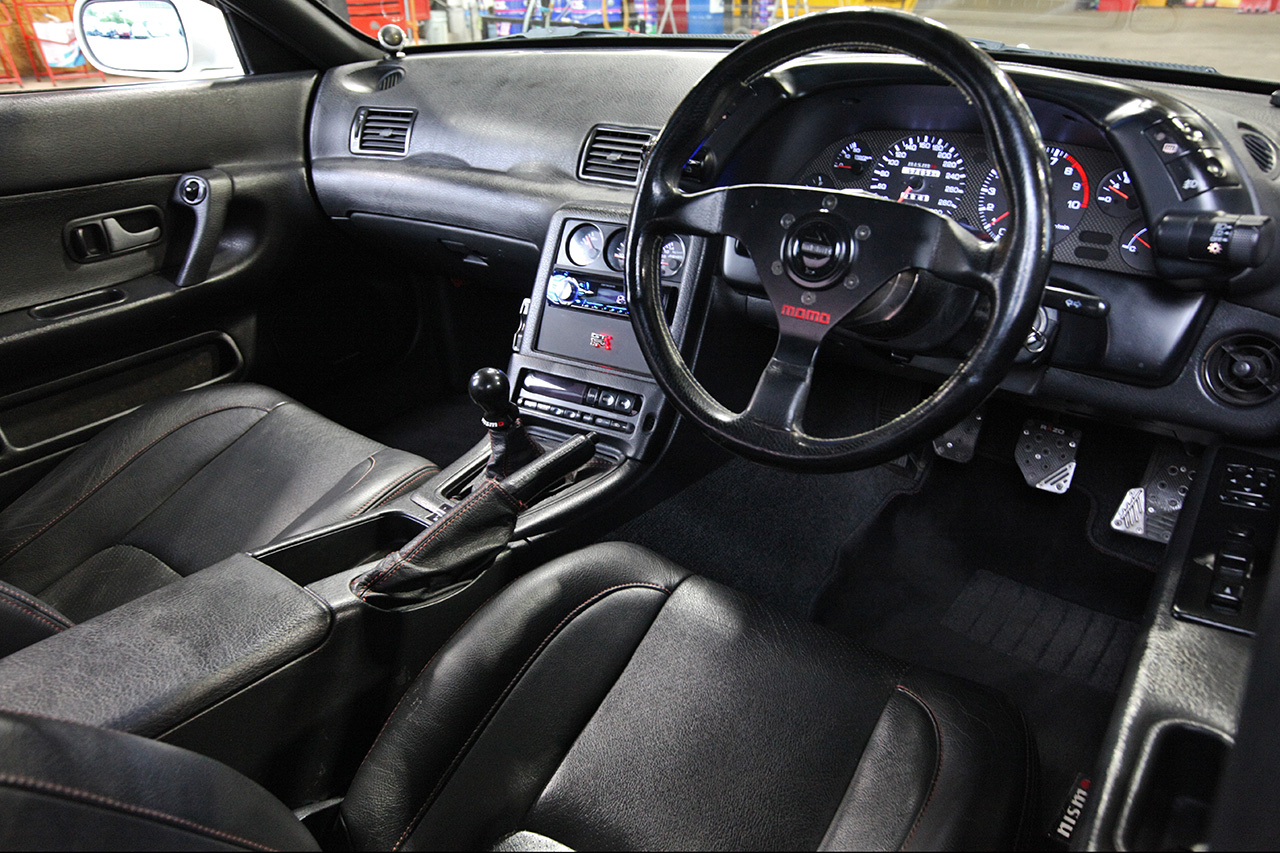 On this car the interior looks very clean and classy thanks to the aftermarket leather seats covers.
You can feel the quality of the Nismo floor mats, shift knob and speed meter.
Very discreetly you can see the Mine's boost meter very well-placed without disturbing the Interior arrangement.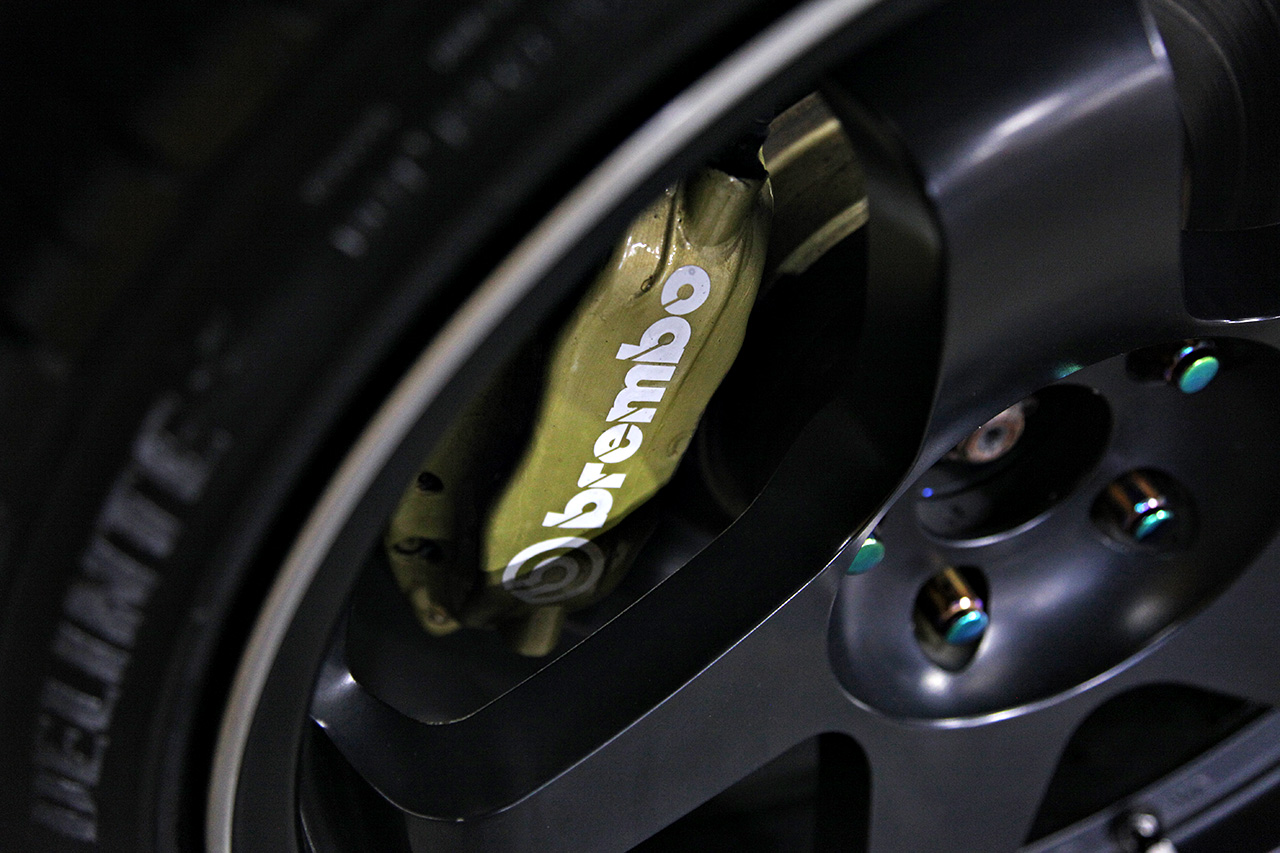 Brakes are also upgraded with the BCNR33 front Brembo brakes.
The drivetrain and suspension are well reinforced with Cusco rear upper arm, Nismo front tension rods and Blitz Height Adjustable Coilovers.