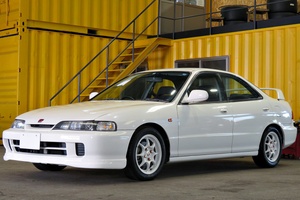 Did you know the Honda Integra Type R was also available in a four-door version in Japan? 

Mechanically it is similar to the coupe Type R DC2. The DB8 four-door is equipped with the B18C engine.
The Integra Type R is often considered as one of the best handling FWD cars of all time.

The look, the power, the sportiness, the reliability and practicality make it one of the best 90s JDM cars to own for a long time.
VTEC, Variable Valve Timing & Lift Electronic Control, is a system developed by Honda to improve the volumetric efficiency of a four-stroke internal combustion engine.

Big camshafts lobes give more air for combustion therefore more power but this is not fuel efficient. Small camshafts lobes close valves faster and provide a small amount of air, the engine has less power but is more fuel efficient.

The VTEC system can be viewed as an engine power limiter at low RPM when you do not need power and gives you a great fuel efficiency. And when the RPM is higher, when you need more power the computer will send a signal changing the camshaft lobes configuration allowing the engine to run at its maximum power in exchange for the fuel efficiency.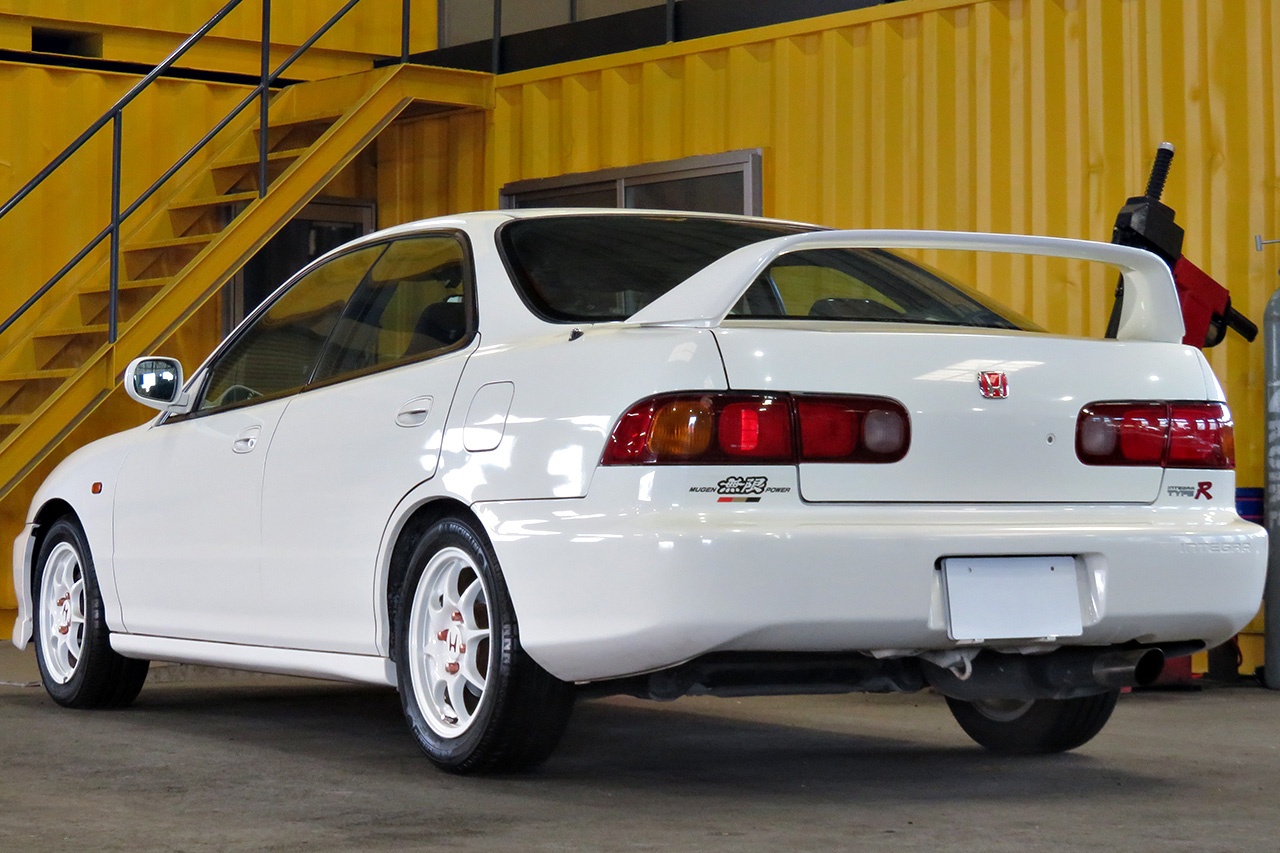 Beautiful paint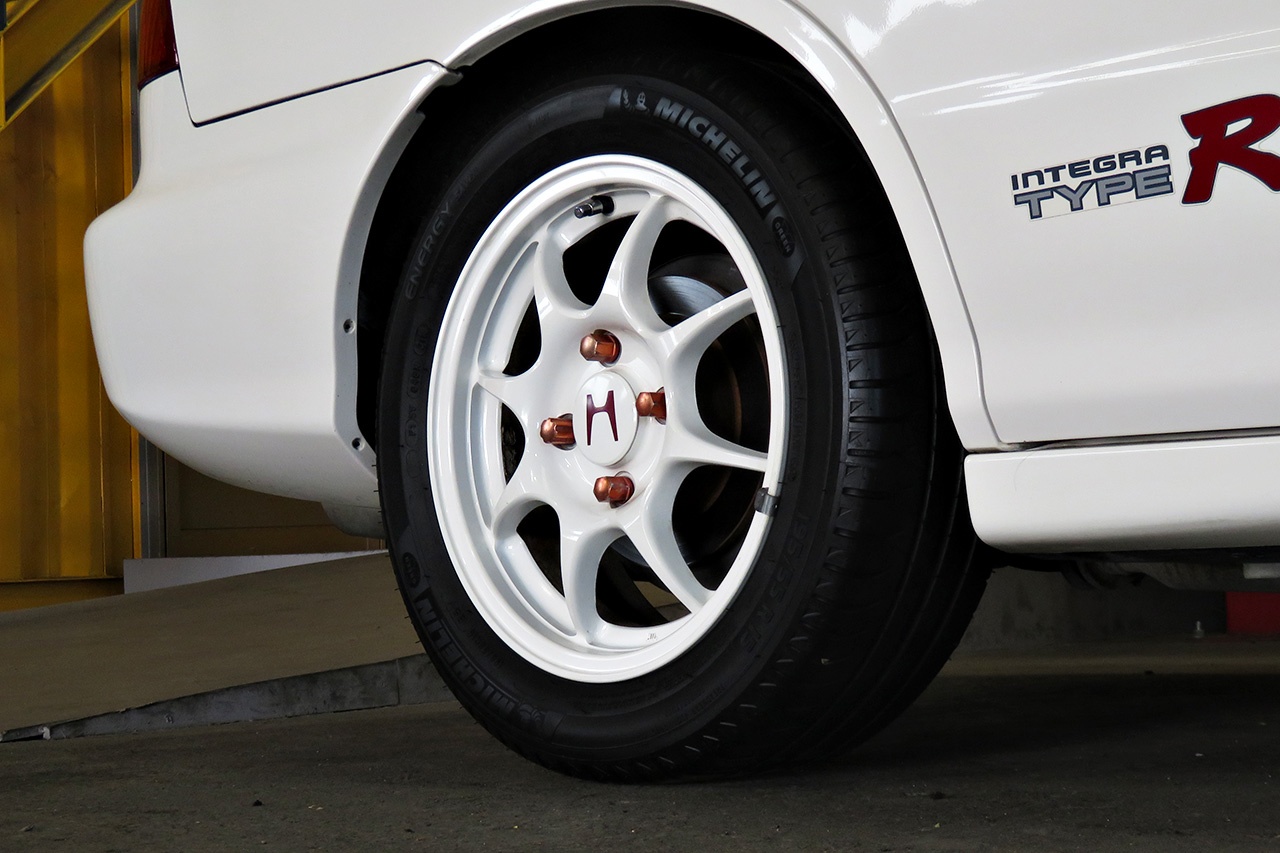 Original rims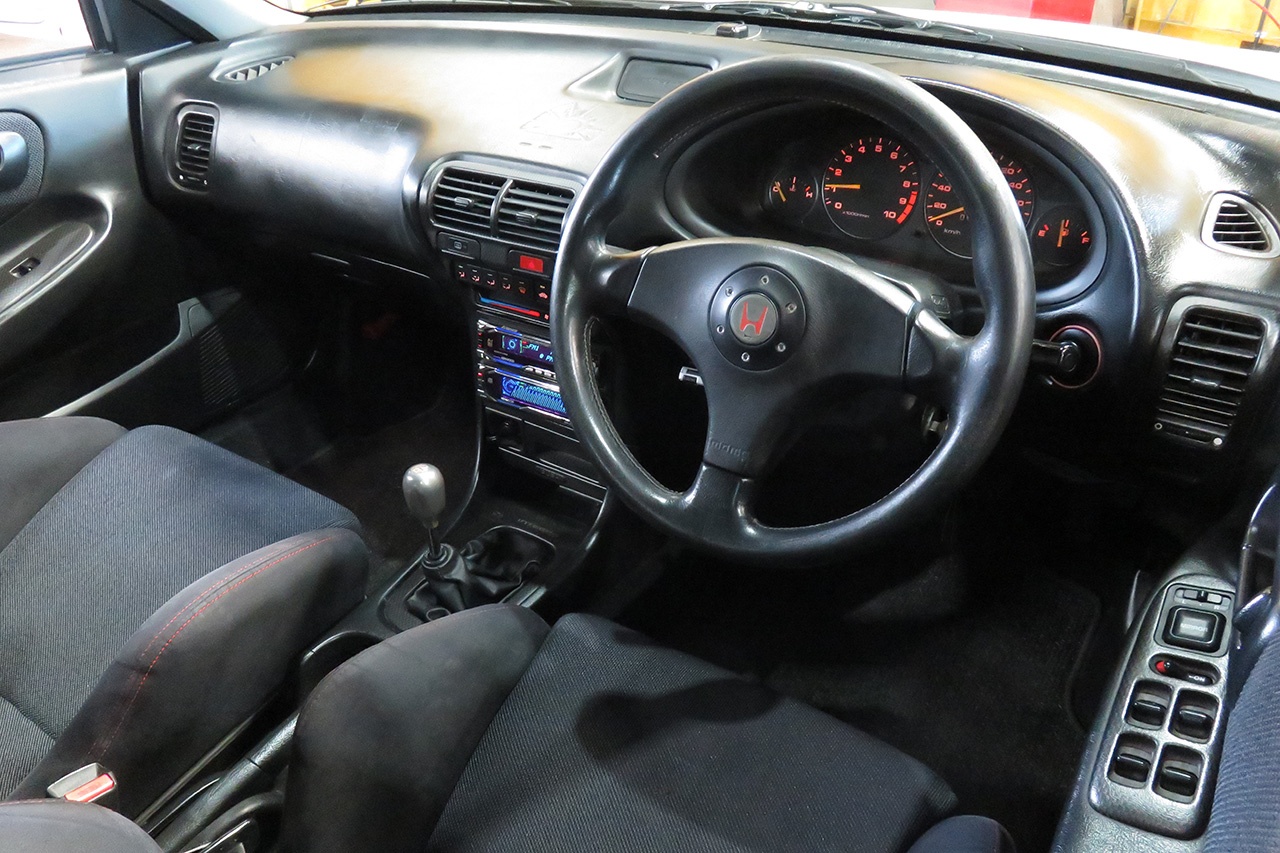 Spotless interior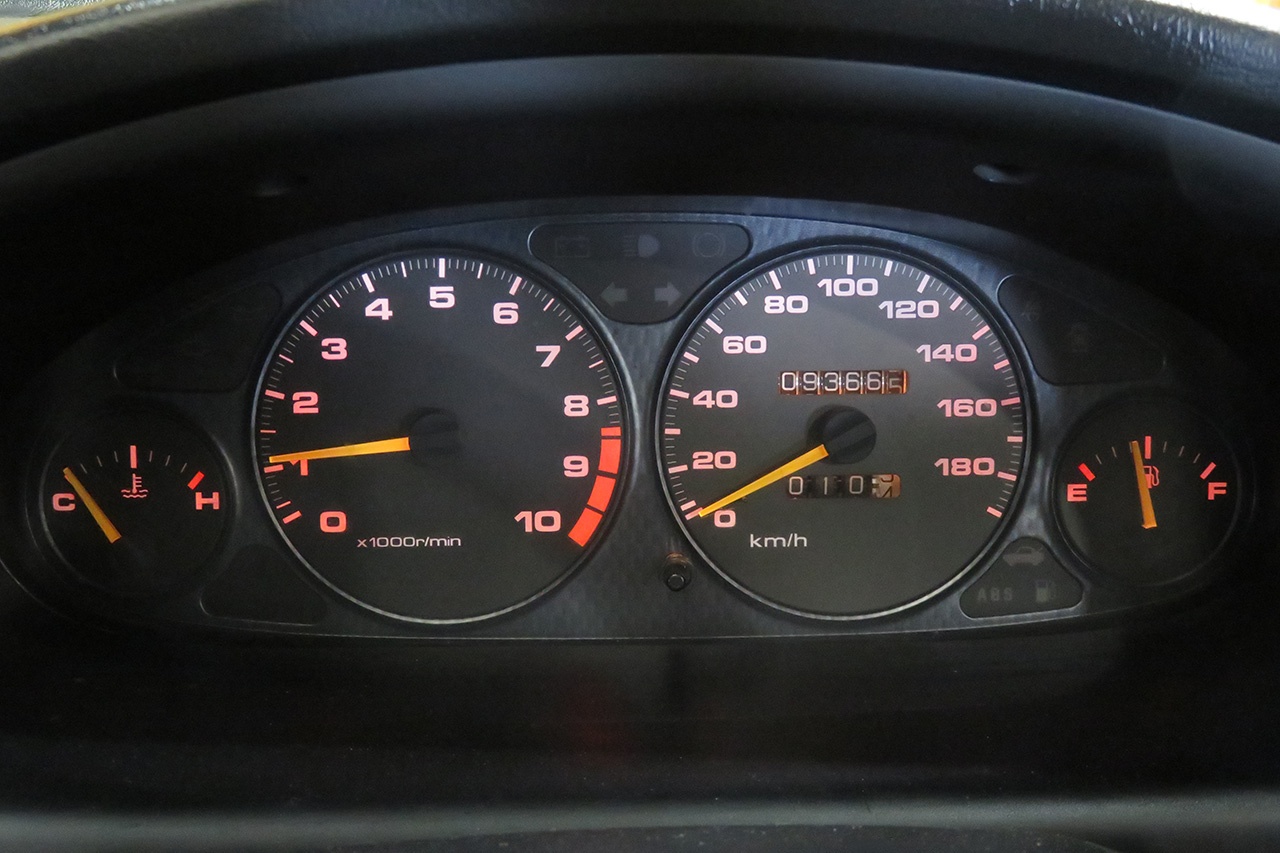 Low and verified mileage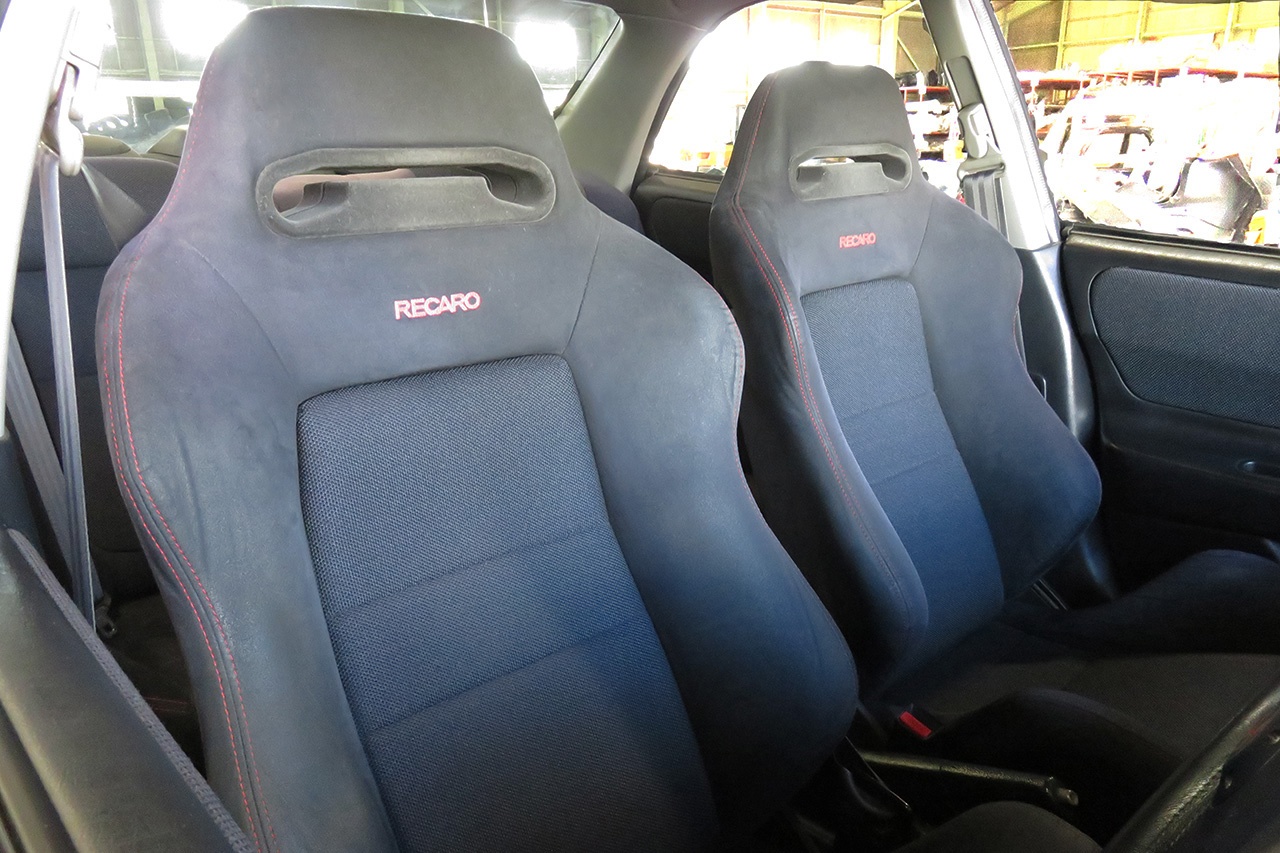 Genuine Black Recaro seat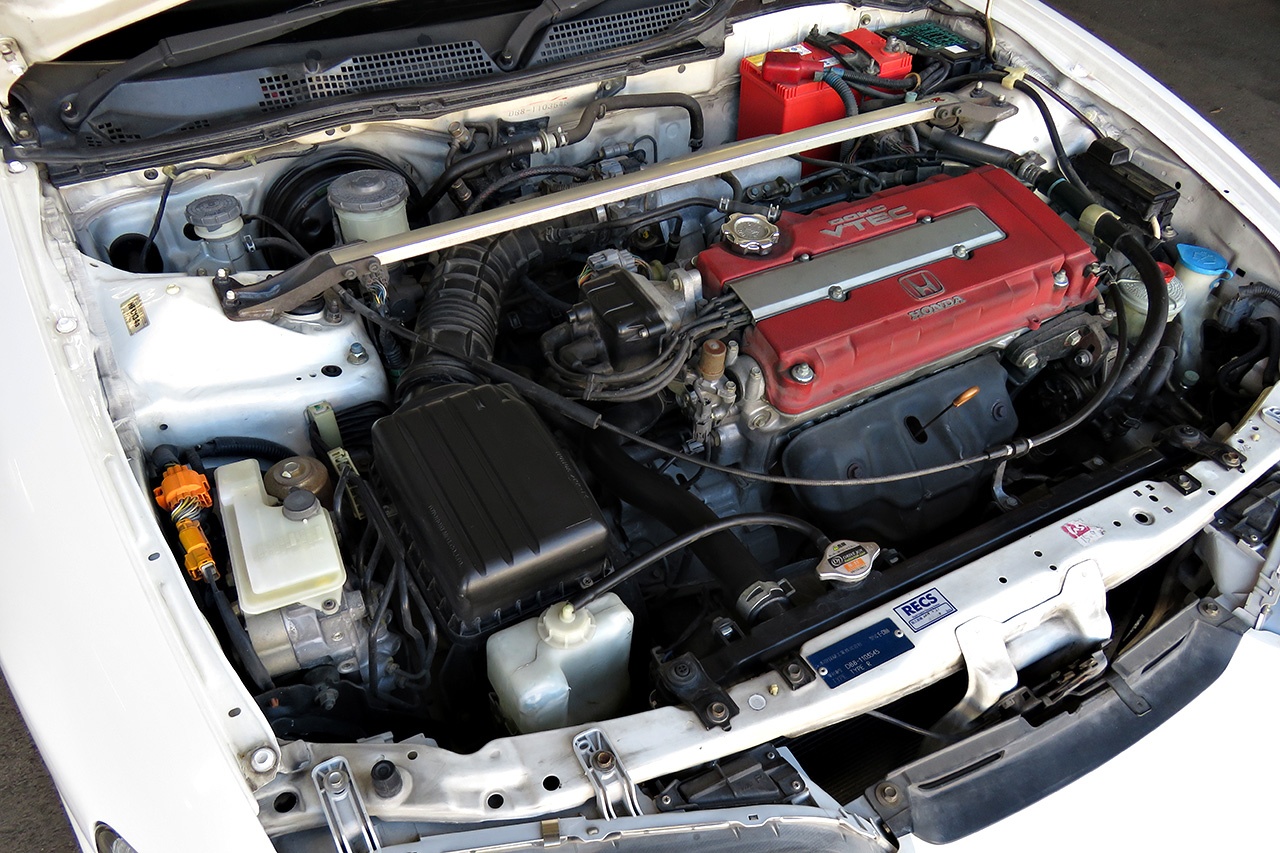 VTEC power !.....So clean this engine bay.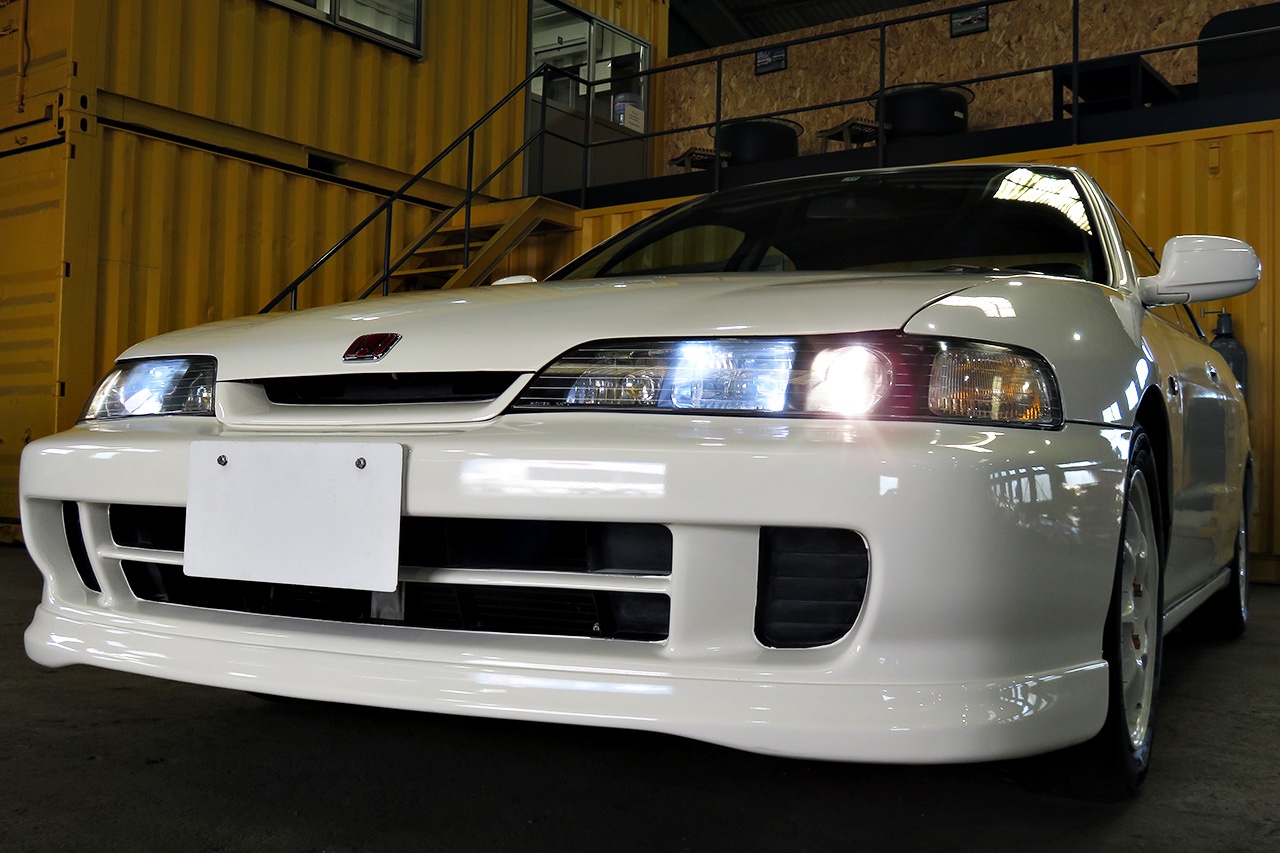 Quad-light setup

Four-doors Integra Type R in such great condition are very rare. Do not miss this opportunity.