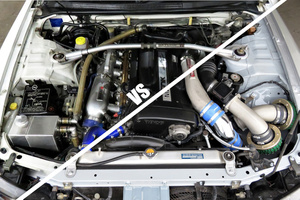 We recently listed two beautiful Nissan Skyline R33 GT-R for sale.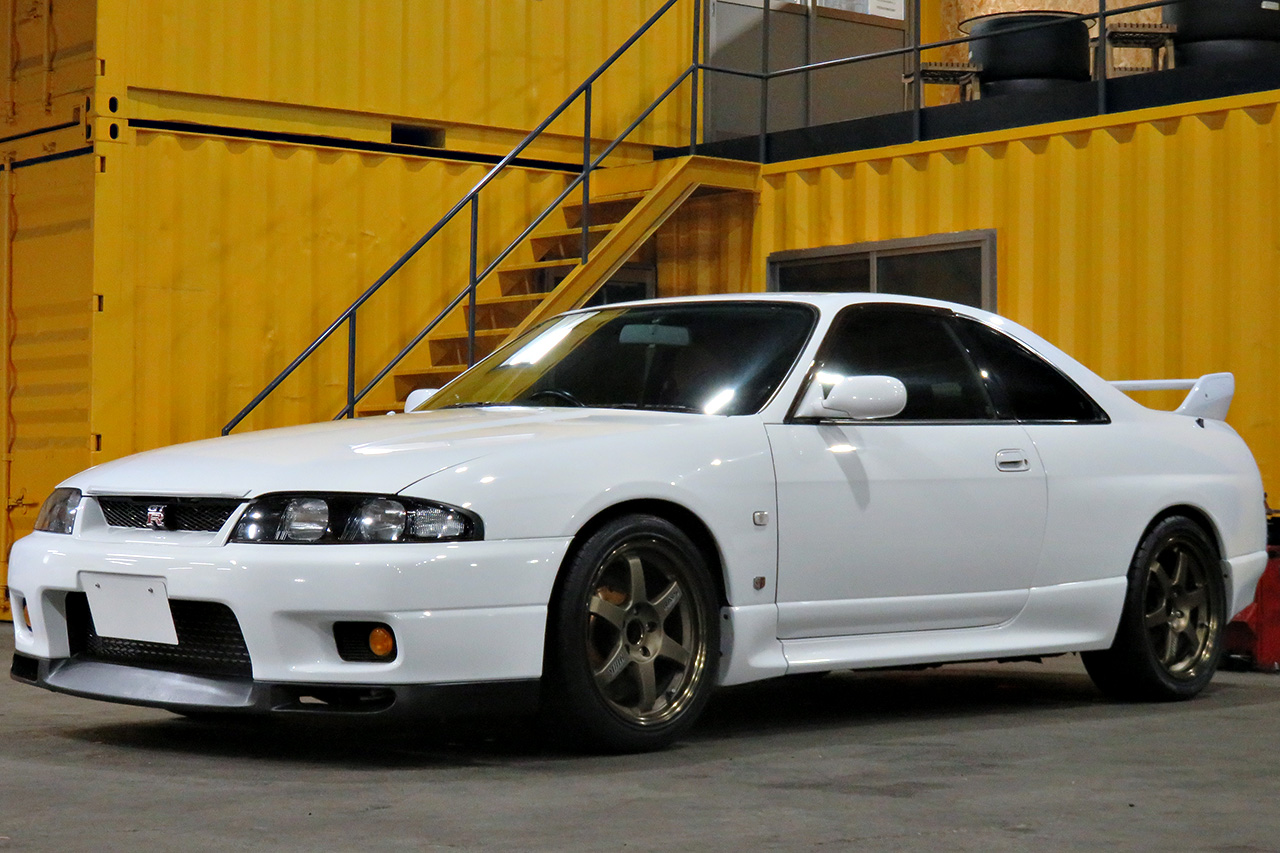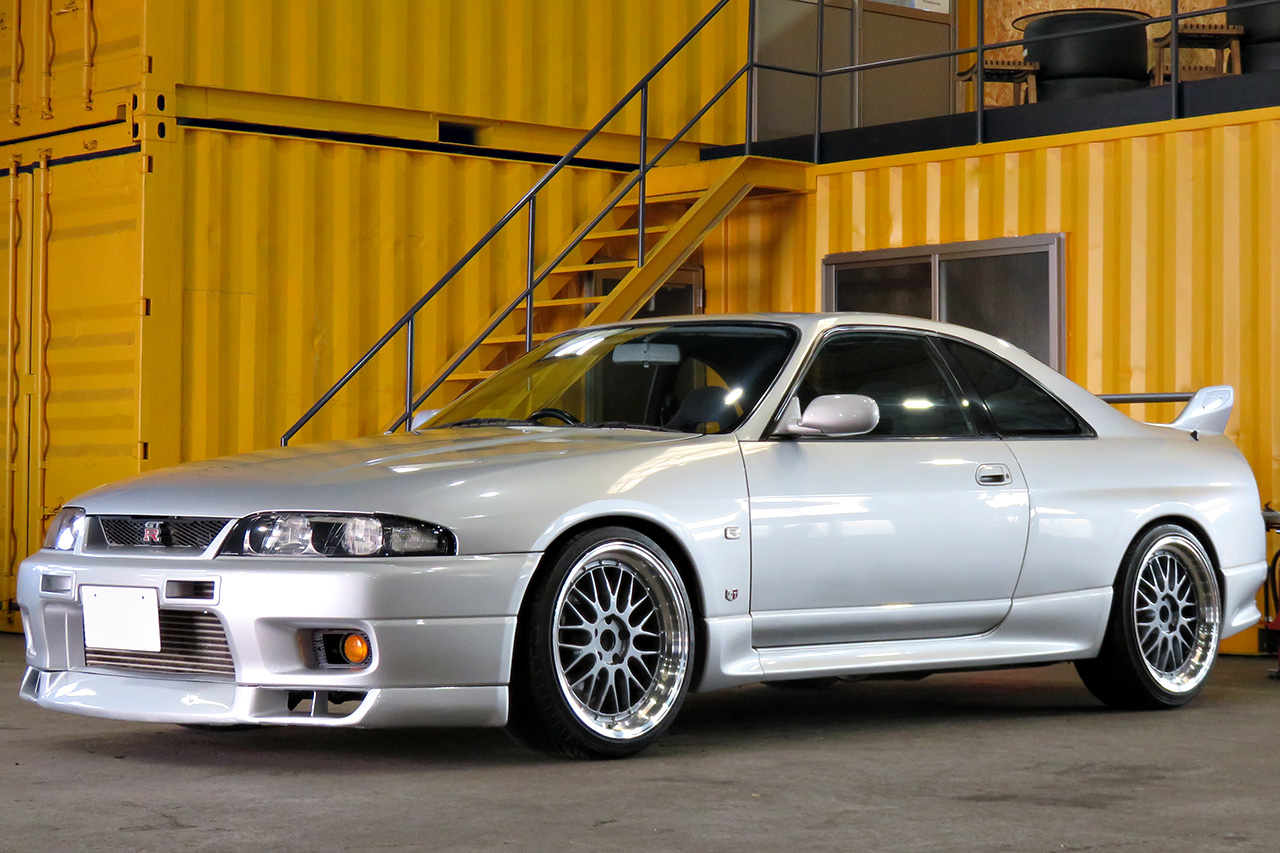 Both of them have a stock interior, so we will see what are the differences between them in their engine bay!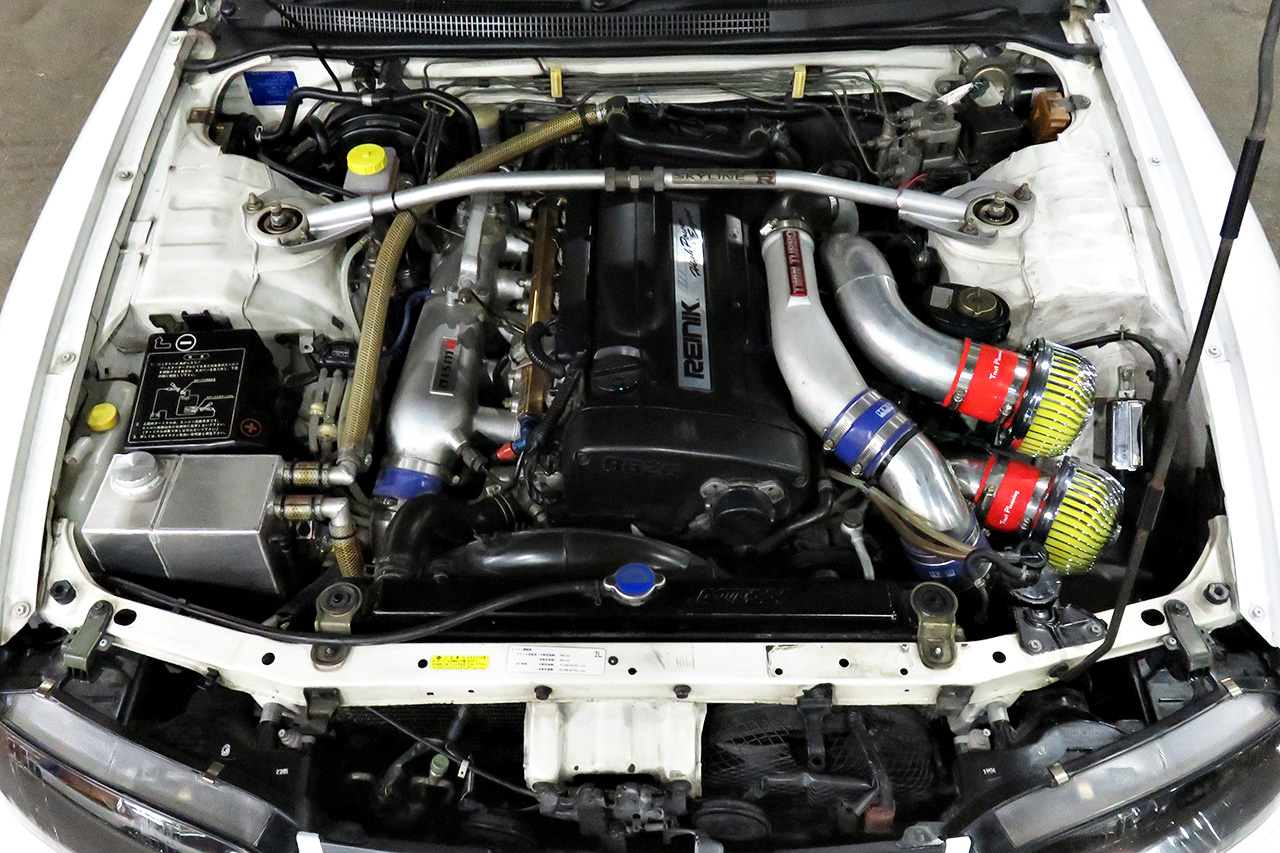 QM1 White
engine bay
-REIMAX Reinik Engine cover
-Nismo Intake Collector Surge Tank
-KOYO Radiator
-SARD Fuel Delivery Pipe
-Aftermarket Injectors
-HKS Actuator
-Aftermarket Oil Catch Tank
-Aftermarket Oil Cooler
-TRust Air Cleaner
-Aftermarket Muffler
-HKS F-CON V Pro
-HKS EVC
KL0 Spark silver metallic
engine bay

-TRUST Intercooler
-TRUST Front Piping
-TRUST Catalyzer
-APEXI Muffler
-HKS Air Cleaner
-SARD Radiator
-Aftermarket Oil Catch Tank
Both cars are in great condition and have verified mileage, by looking at the specifications, we can see a big difference in the air intake, the white R33 has the Nismo intake collector surge tank.
Both cars have an aftermarket air filter from Trust or from HKS, an aftermarket air cooler will not drastically improve your performance. However, an air cleaner in bad condition will suffocate the engine, reducing engine performance and gas mileage. So definitely small details are also important for a better performance.

An aftermarket oil cooler and KOYO radiator are mounted on the white R33 GT-R, it is important to prevent overheating on a modified car.
Both cars have aftermarket mufflers, it will change how your car sounds and the exhaust gases release can be improved with this modification as well.
We have here two good examples of clean R33 GT-R, which one do you prefer ? Send us your opinion or an inquiry for buying one of this JDM cars available for sale at topranktrade.jp
Follow us at Facebook & Instagram for updates and fresh news / posts
We are always happy to hear from you 24/7,
Follow us on Instagram >>
https://www.instagram.com/toprank_jp_official/
Like us on Facebook >>
https://www.facebook.com/topranktrading/
Add our LINE@ >>
https://line.me/R/ti/p/%40abm9151t