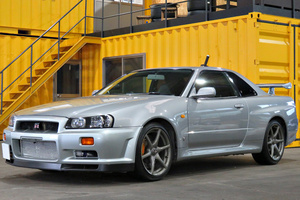 The car was manufactured in March 1999. This beautiful R34 GT-R is "One-owner car" with very low mileage just over 84,000 km. This car never had an accident record.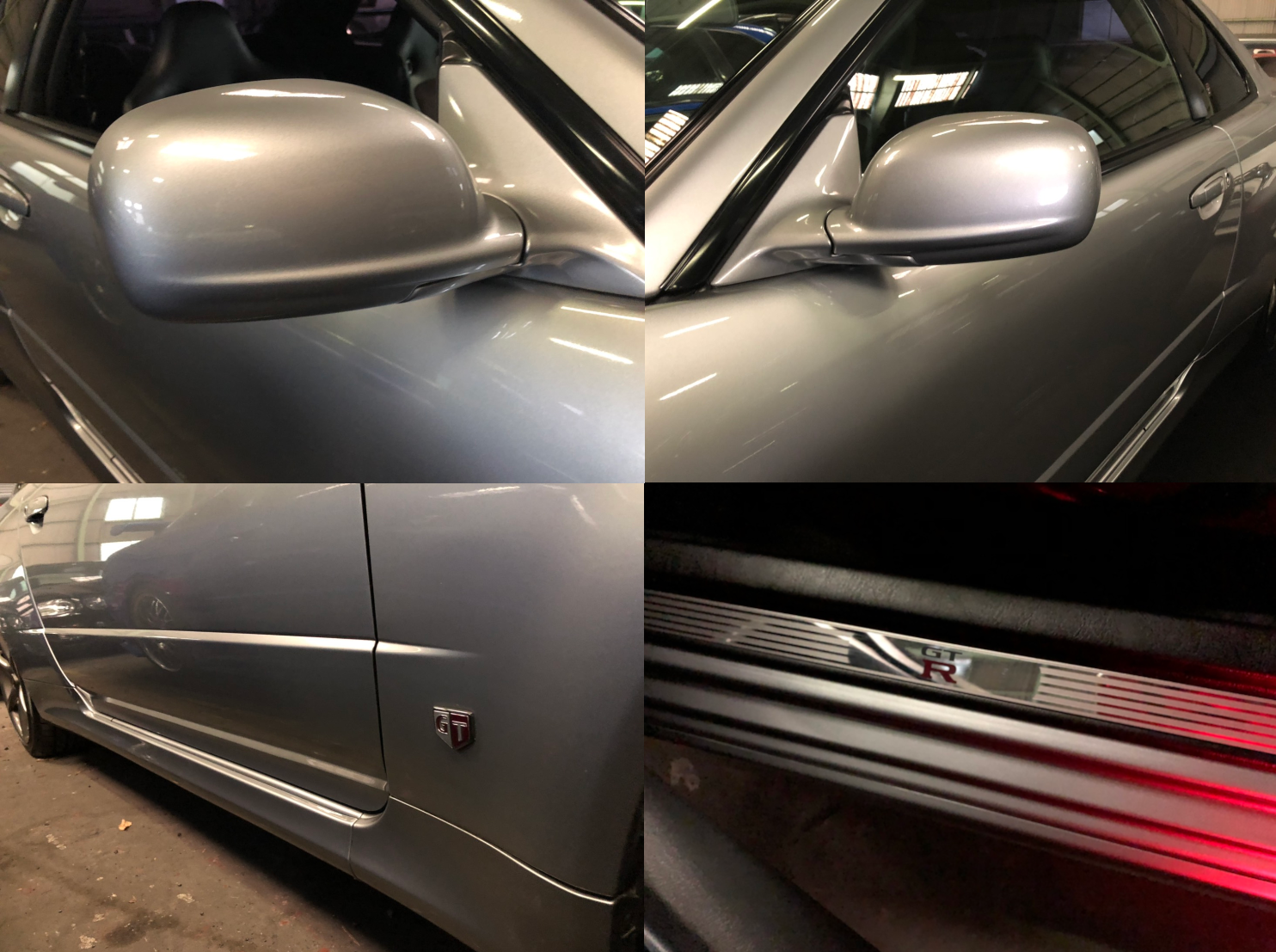 The body looks mint. The door step are in pristine condition with a shiny GT-R logo.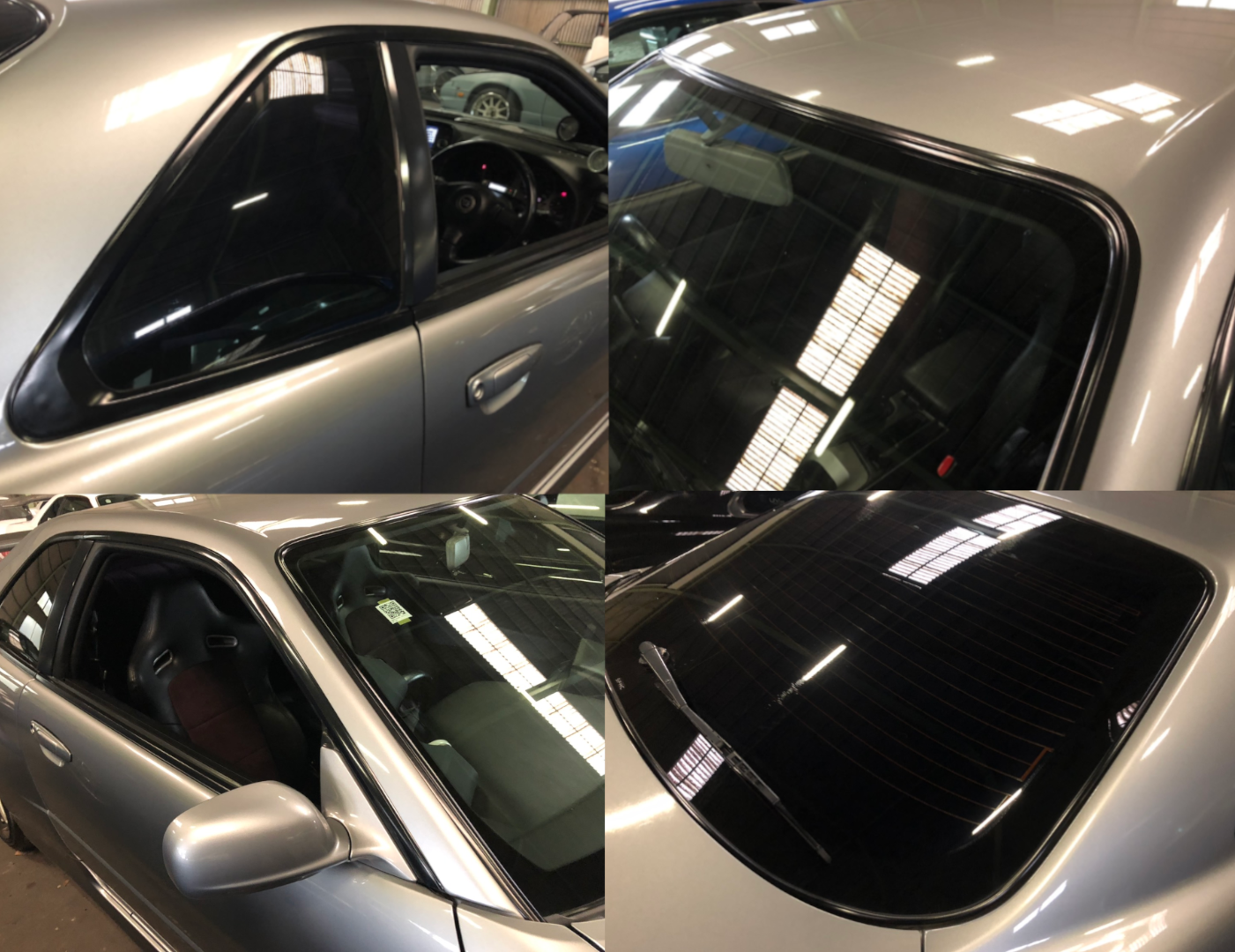 The car is perfectly sealed and will last you for several years.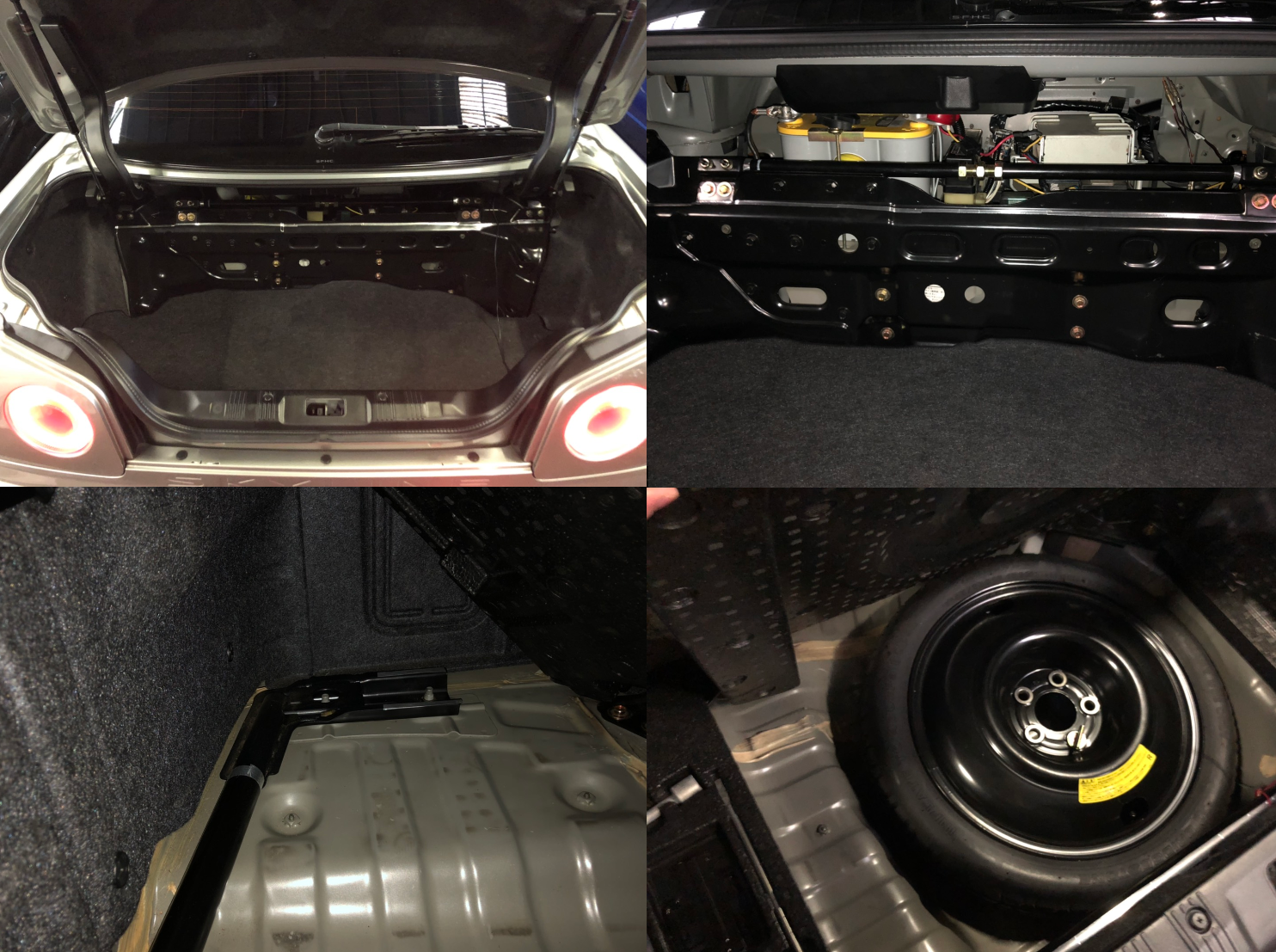 Once the trunk open, it reveals a beautiful space and a spare tire with some tools.
The boot was not abused and the textile is clean and beautiful. There are no rust at all and the sealing is in splendid condition.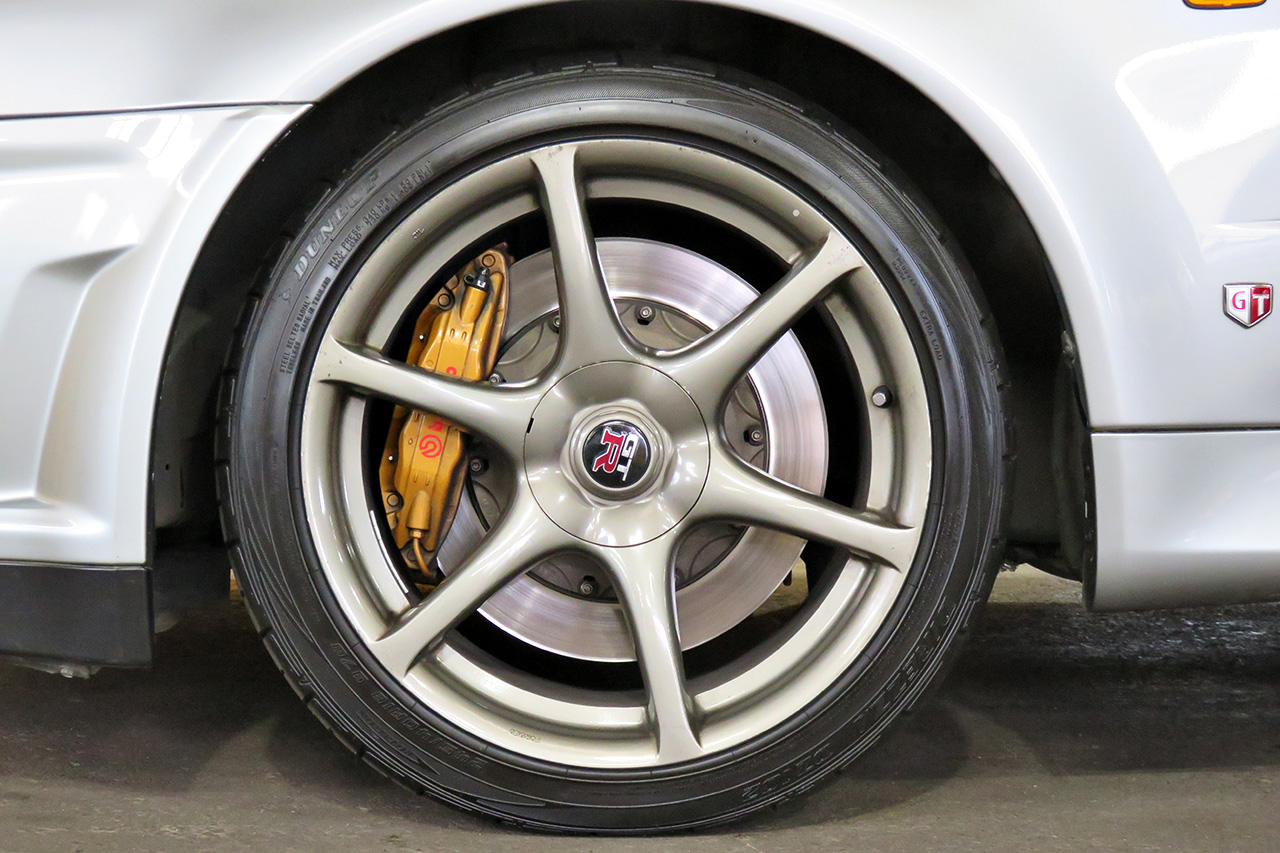 The car is sitting on genuine R34 GT-R rims, HKS coilovers and big Brembo calipers. A sleeper, catch with this Skyline R34 GT-R that is looking stock from the outside. There is a GReddy T78-33D turbine, coupled with a GReddy wastegate valve. One of the most important components in a well-designed turbocharged engine set-up, is a properly sized wastegate.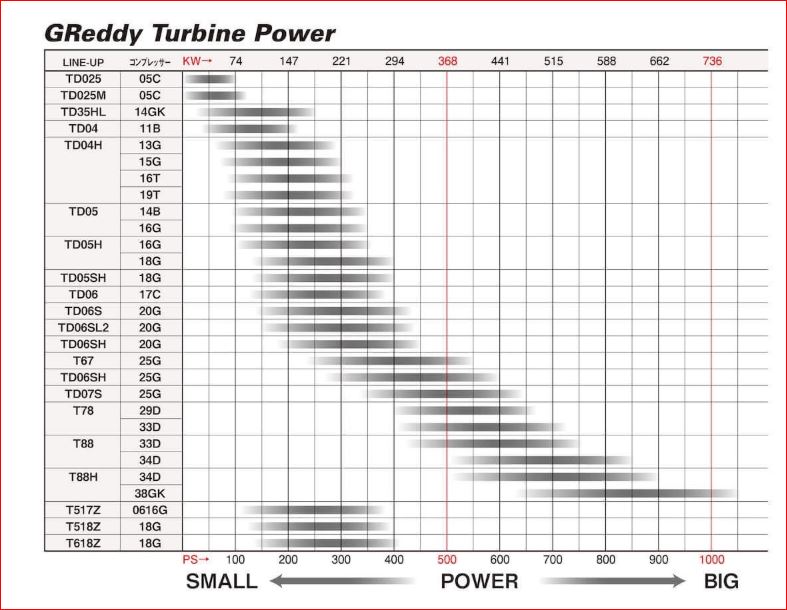 The timing belt was replaced at 82,338 km. The car was very well maintained and has very nice quality parts, Toyosports intercooler, Trust air filter, FWin radiator, and lots of upgrades.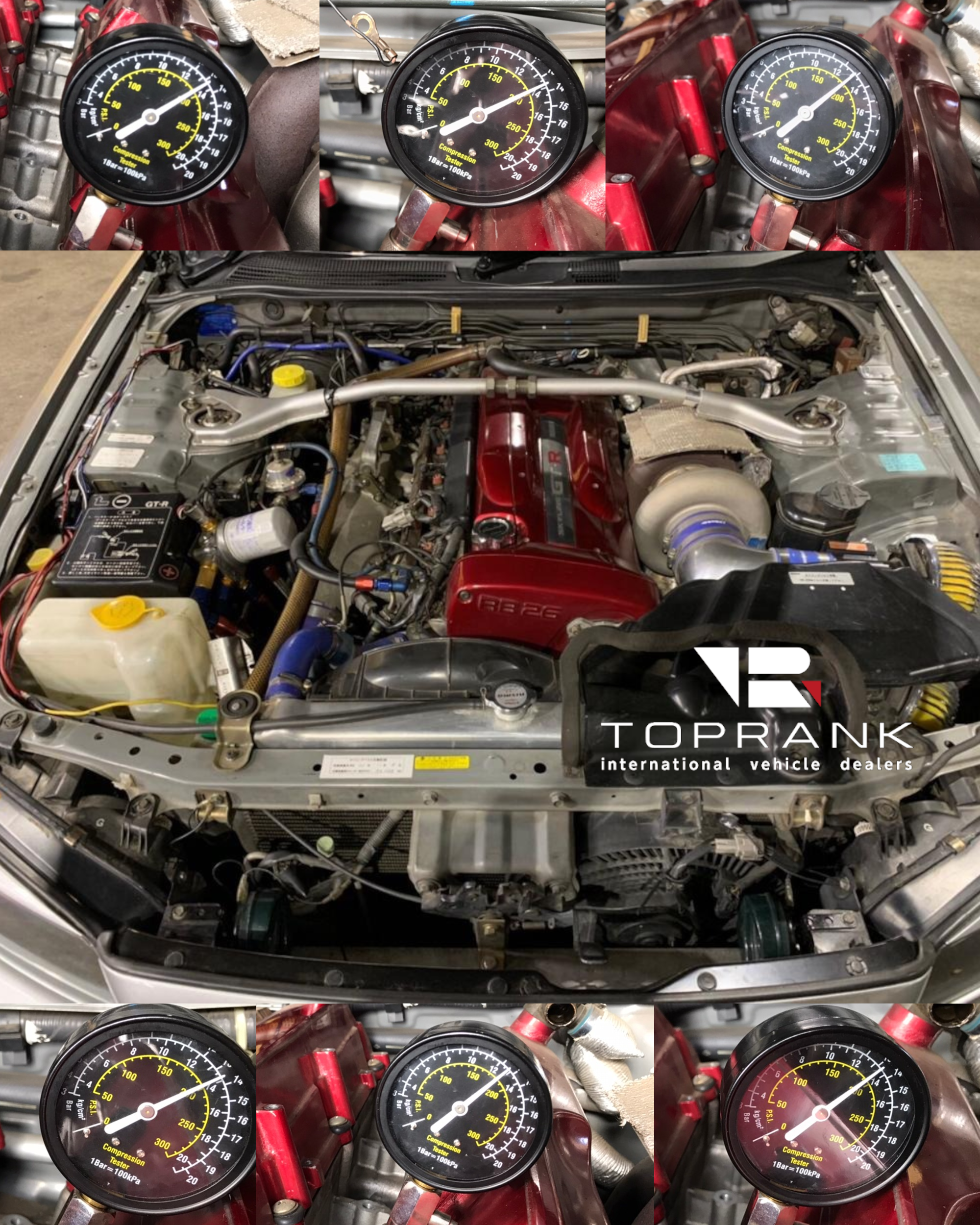 The engine is also in good health, the result of compression test is very good. Every cylinder is hitting over 180 PSI with less than 5% discrepancy from the median.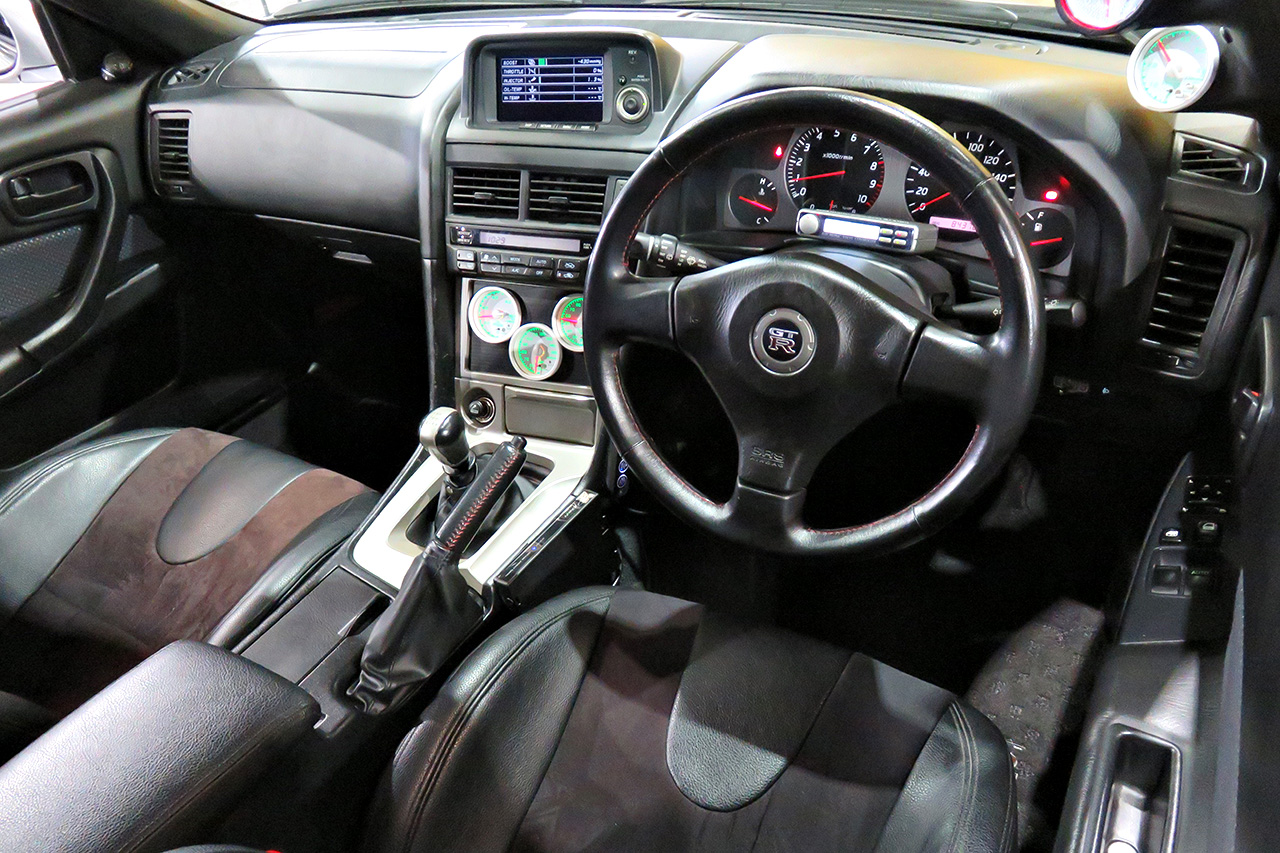 The interior is very neat and clean. The steering wheel is in good condition, it is not peeling and no big scratch have been found.
The MFD screen is working perfectly and the controllers are well attached to the car.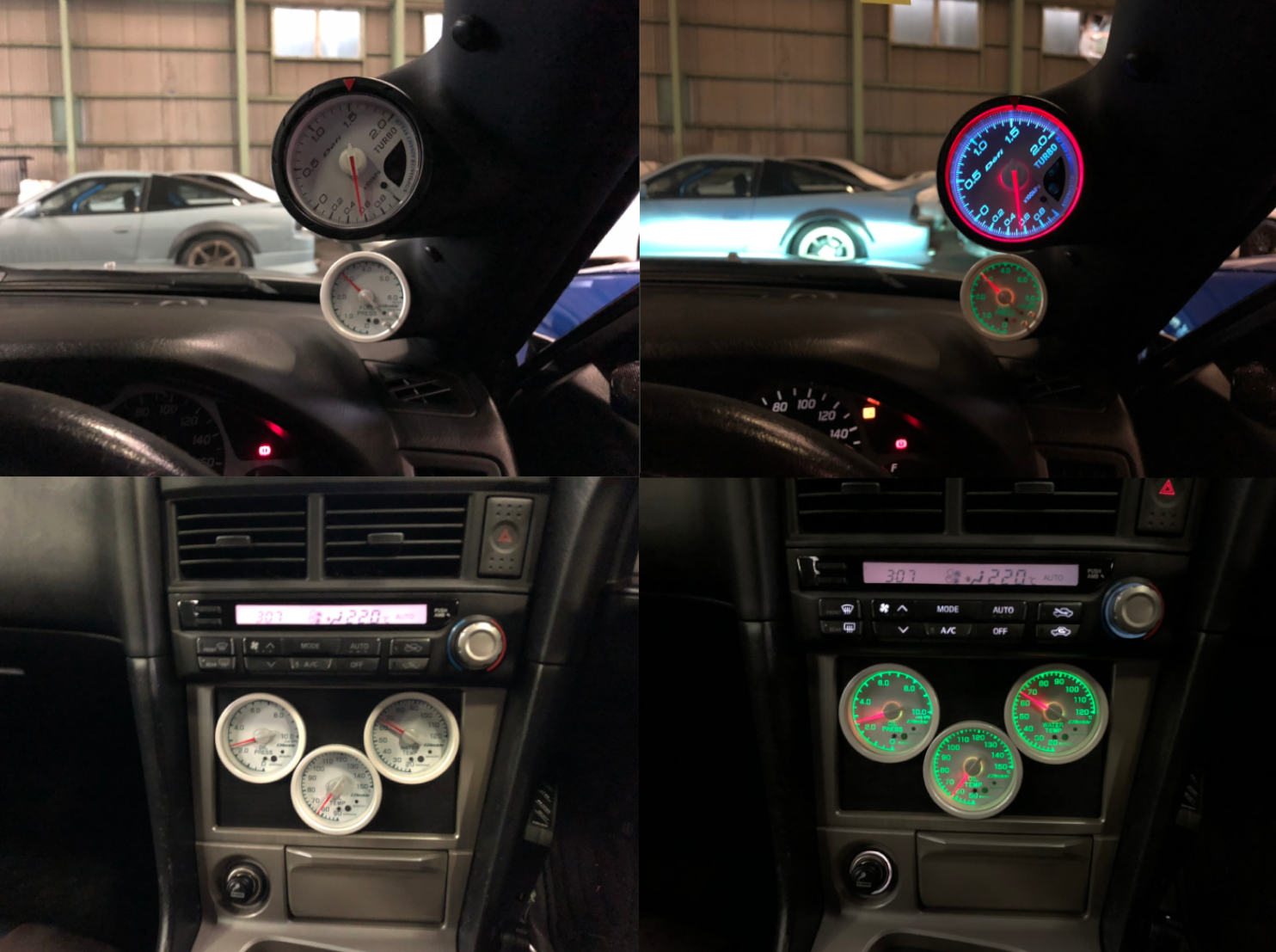 GReddy gauges are nicely mounted to tell driver the important information for efficient driving and are easily readable day and night.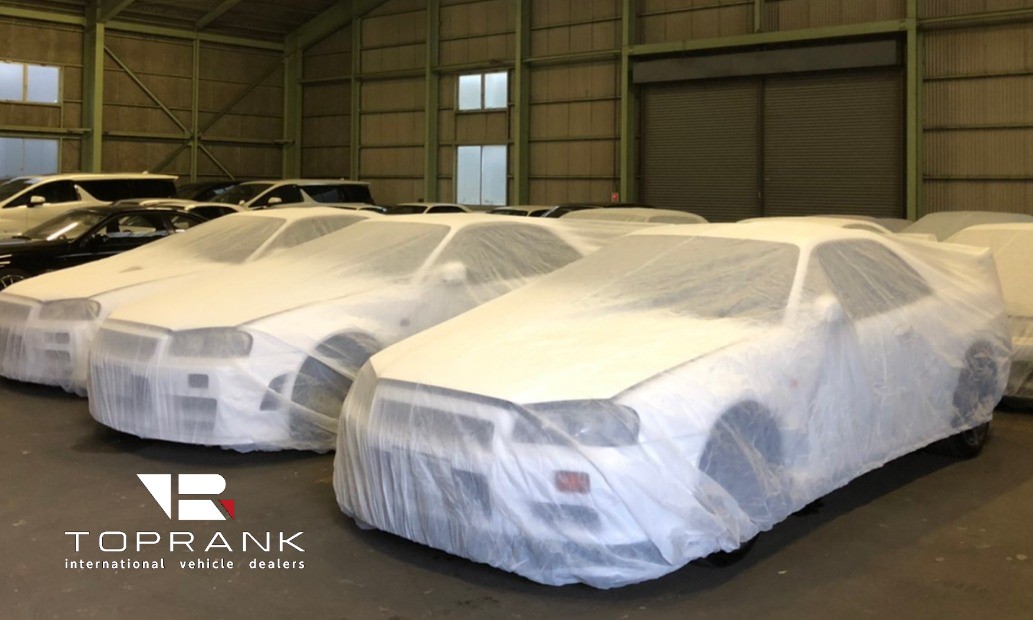 This Nissan Skyline R34 GT-R is one of the early model. It is very rare to find a car in mint condition for the exterior and interior, that has 84,375 km and only one previous owner.
You can buy this gem now and have it exported later. Toprank offer quality storage solutions and expert export services.
Contact us at trade@toprank.jp for more details about the vehicle and find out about our storage facilities.