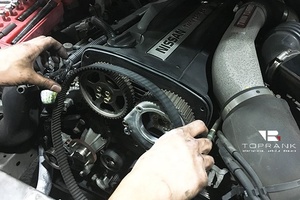 Protect the engine with regular replacement before 100,000 km
Replacement of water pump belt and rubber sealing should be done at the same time!
Regular replacement of timing belt is required -Camshafts and crankshafts are connected and driven by it Most manufacturers recommend that replace the timing belt every 100,000 km, as the mileage increase the rubber used for timing belt gets deteriorated.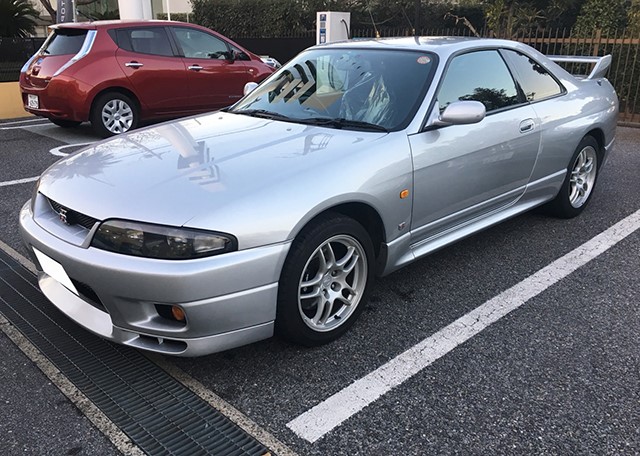 Nissan Skyline R33 GT-R
The R33 GT-R tends to be in the shadows of the popular R32 and R34 GT-R, but this is a great racing car that shortened the circuit time of Nürburgring by 27 seconds compared to the previous R32.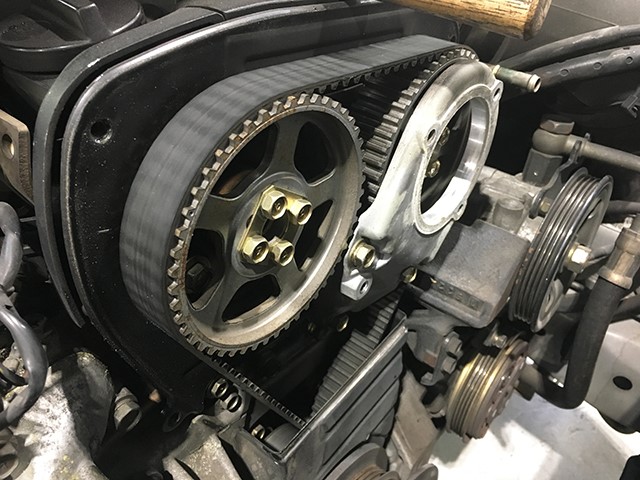 The timing belt is the most important belt that synchronized the rotation cycle of the camshaft and crankshaft.
This belt creates proper power by creating a proper operating cycle via each pulley.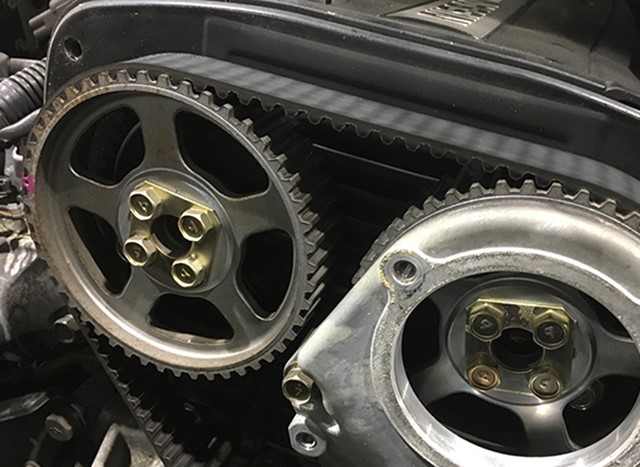 Since the belt itself is made of rubber, it may be damaged by usage or age.
In the worst case, if the timing belt breaks while driving, the combustion stroke will shift and the valve in the engine will hit the piston and immediately blow the engine.
Periodic replacement of the timing belt is essential.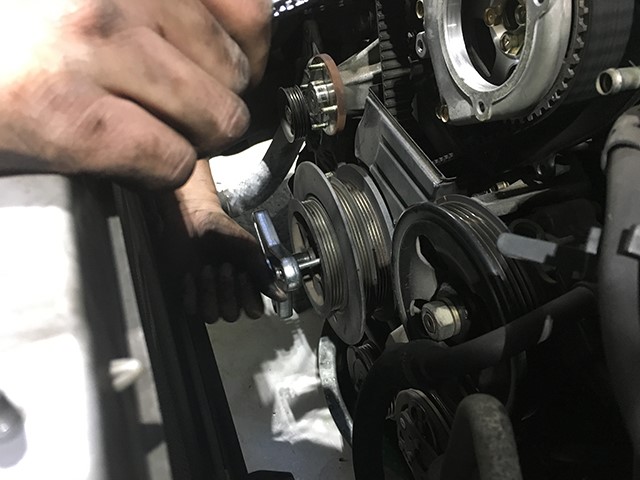 Let's remove the timing belt. First, remove the crank angle sensor, fan / air conditioner / power steering belt, and then remove the crank pulley bolt.
Since the RB26 engine has been developed as a racing engine, the pulley that connects the crankshafts is tightened with a very strong torque, so it requires a lot of strength.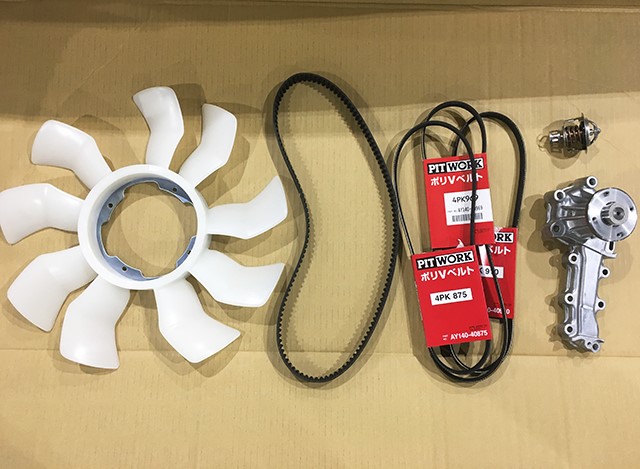 When replacing timing belts, not only for GT-R, we recommend replacement of other fan belts, air conditioner belts, water pumps, and thermostats at the same time.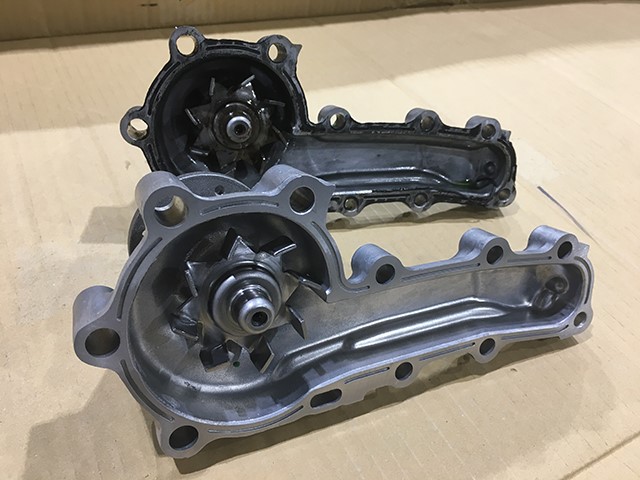 Even if the water pump does not appear to deteriorate, the shaft may be stuck or rotated due to rusting.
If the pump does not work properly, the cooling water circulating through the radiator cannot be cooled sufficiently, causing overheating.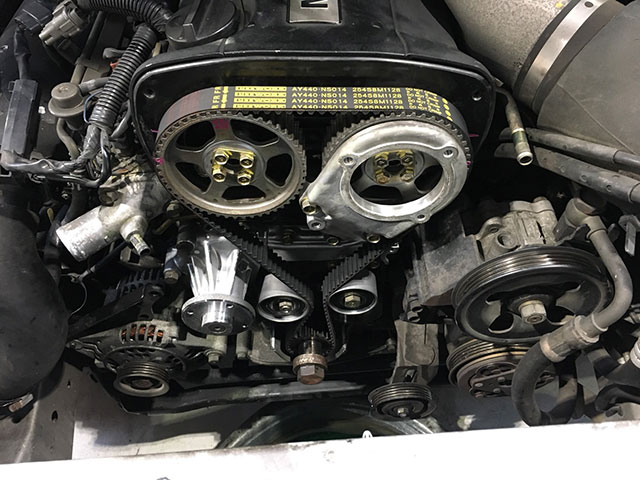 Replace each oil seal, and then assemble the parts in their original positions.
Tighten with careful attention to the appropriate torque of each part, and finally check the ignition timing to complete!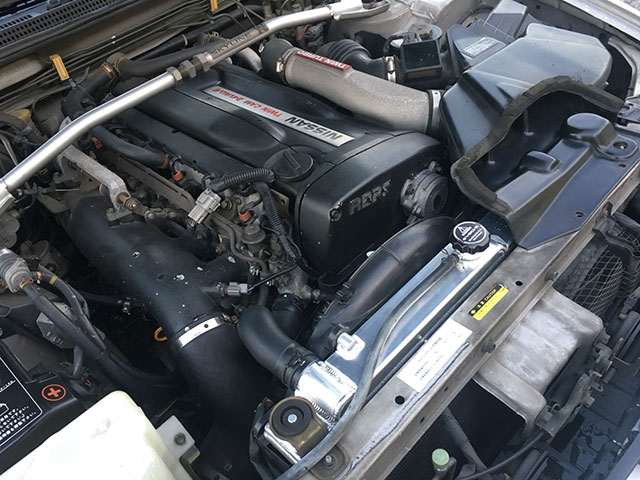 The famous RB26DETT engine is a very strong engine that can withstand high power and long mileage as long as regular maintenance is done, e.g. oil change and belt replacement.