Dustin brings Tokyo Drift Evo to Japan!!!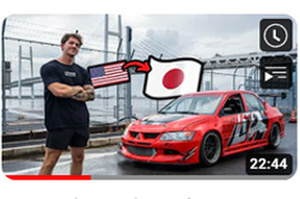 Dustin brings Tokyo Drift Evo to Japan!!!
Dustin Williams brought his Tokyo Drift CT9A Lancer Evolution to Japan!!!! Yes, Dustin brought his US registered Tokyo Drift Lancer Evolution to Japan, through an Automotive Carnet he can drive his Tokyo Drift Lancer Evolution in Japan for a year!!! Toprank Importers and Toprank Global assisted Dustin with the process of exporting, clearing customs in the US and Japan, and getting it ready for him to use in Japan.
In this series he shows his experiences getting a car, taking it to Tokyo Drift locations and some night and Touge Drives!!!
Link to video series in below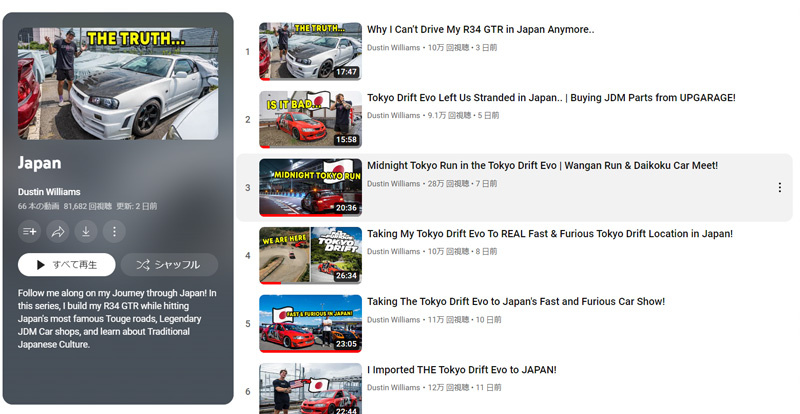 This particular car that Dustin brought to Japan is formerly known as a APR Performance Evil-R. The car was used for showcasing APR Performance aero for commercial usage. It even appeared on Hot Version's 2006 Touge USA Series.
峠最強伝説 TOUGE USA # 6【Best MOTORing】2006
During the production of the movie, Universal bought the rights to Evil-Rs design rights, thus it made it into a movie car and driven by main character Sean.
Do you want to try out something similar like what Dustin did to his EVO? Contact us so we can help you achieve your JDM dreams!!!!.
Pride for Quality: Japan based car dealer and exporter based in Tokyo,Toprank Global has in stock, or will locate and ship your dream car from and to anywhere in the world. Local laws vary, please contact us for more information.
Call Toprank Global at (+81) 3-6222-8388 or trade@toprank.jp
From Toprank Stock https://toprankglobal.jp/stock/
From Japanese Auto Auction https://toprankglobal.jp/auction/
By Request https://toprankglobal.jp/request/
Follow us on Instagram https://www.instagram.com/toprank_global/
Like us on Facebook https://www.facebook.com/topranktrading/
Toprank Japan https://toprank.jp/
Toprank Suginami https://toprank.jp/stock/suginami
Toprank Funabashi https://toprank.jp/stock/funabashisecondbase
Toprank ATB https://toprank.jp/stock/atb
Torpank Japan Instagram https://www.instagram.com/toprank_japan/
Toprank Japan Facebook https://www.facebook.com/toprank.jp
Toprank Japan Line https://toprank.jp/line/