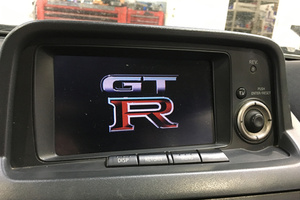 Fixing the MFD as new with LCD replacement & position adjustment!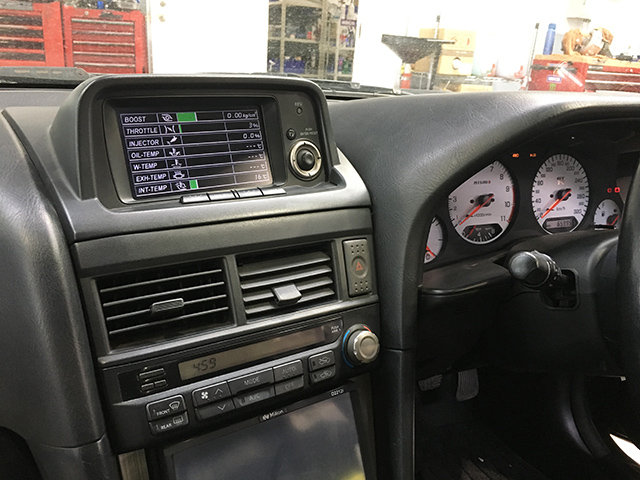 Did you know that 20 years have passed since the release of R34 GT-R and 30 years have passed since the first release of the R32 GT-R ?
We will show you the replacement of a defective LCD screen of the Multi Function Display (MFD) installed in R34 GT-R. A defective MFD screen is not uncommon in Skyline R34 GT-R.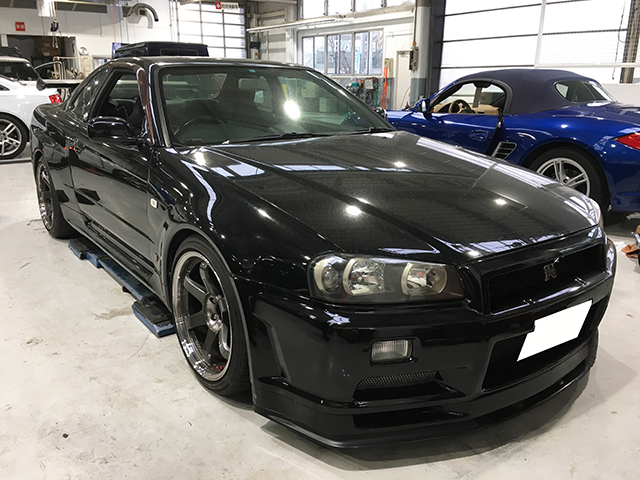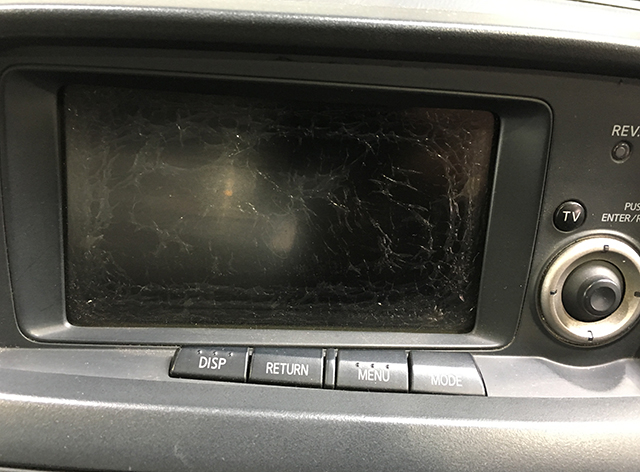 The multi-function display that is a feature of R34 GT-R, will give you various vehicle information such as boost pressure, throttle position, oil temperature, intake temperature or exhaust temperature.
It was a revolutionary system at the time of release. However, due to the deterioration of the polarizing filter on the liquid crystal surface, the screen became difficult to use.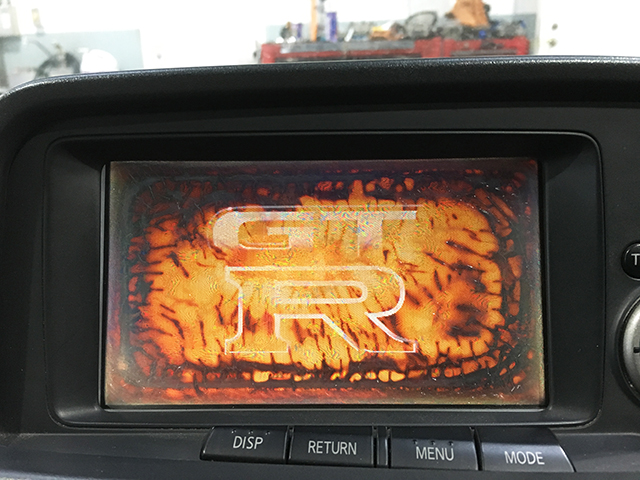 The display looks like this when we switch the ignition ON. The GT-R logo is like burning. We can no longer see anything.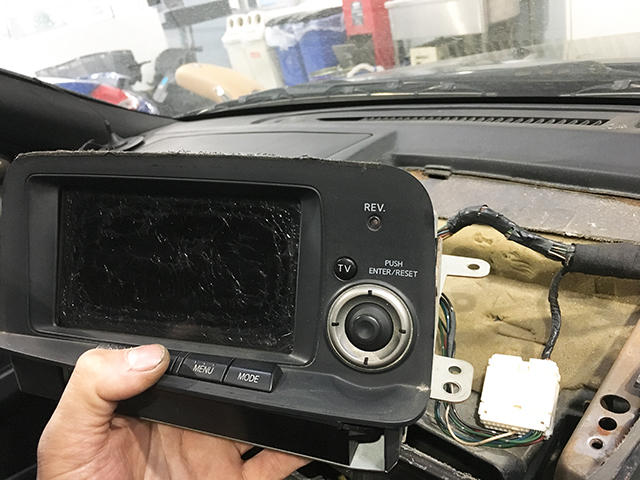 So, only the liquid crystal part inside would be exchanged.
First, we need to remove the air conditioner outlet under the display and remove the cover.
After that, there are two connectors on the back of the display, so if they are removed, the entire display can be taken out.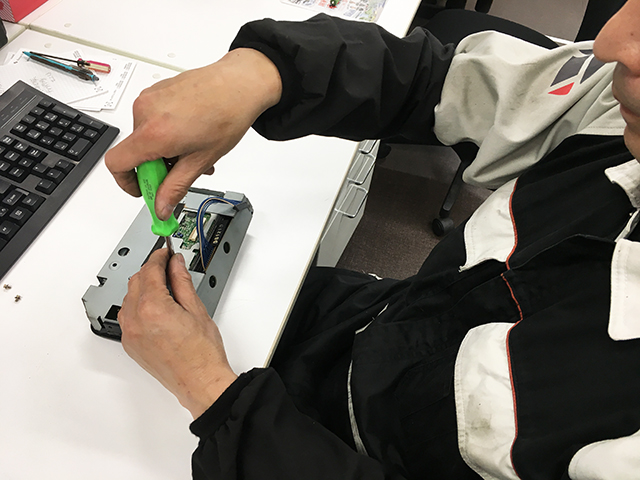 From here, it will be a detailed work, so we will disassemble it at the desk.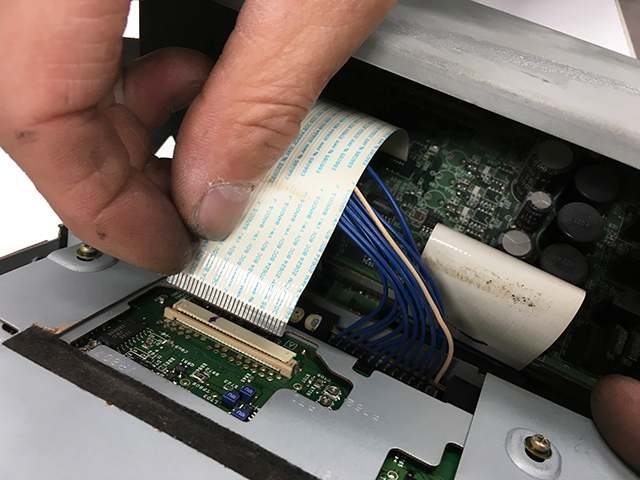 The wiring itself is thin and flat, so it is the most delicate part to work on.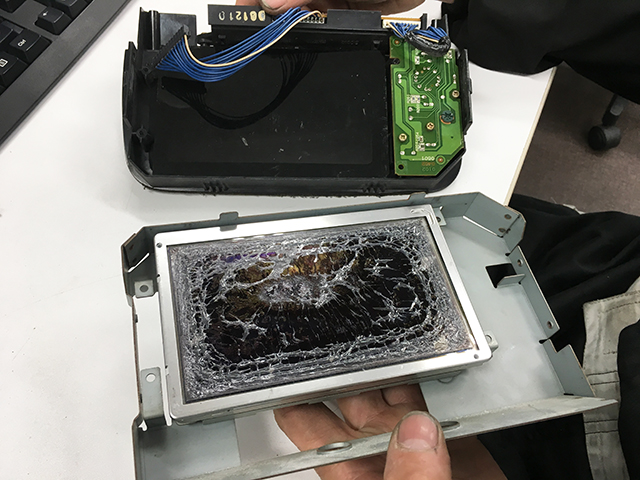 The liquid crystal came out, as you can see, there are wrinkles on the surface.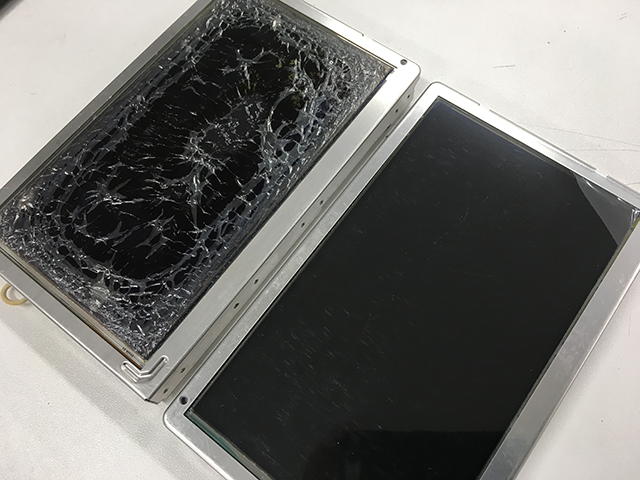 Just to compare the LCD with a new one.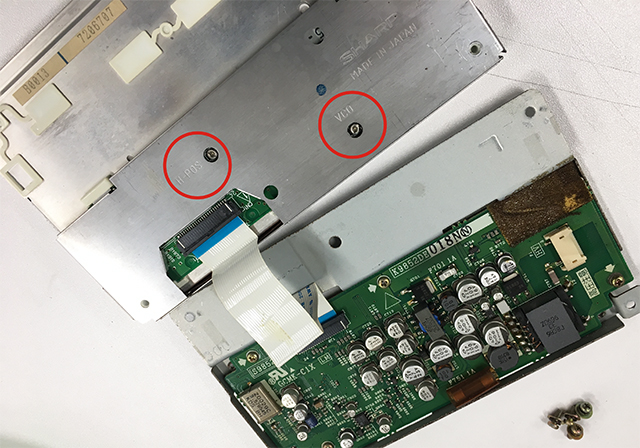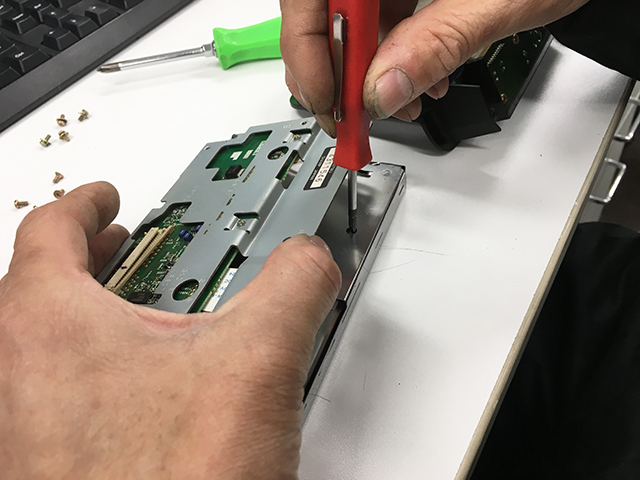 Before installing the entire LCD, the display position must be adjusted in the same way as the LCD screen of a personal computer.
There are (red circle) H-POS (horizontal position) and VCO (frequency) adjustment screws, by fastening or loosening those screws, the display will be centered and show things clearly.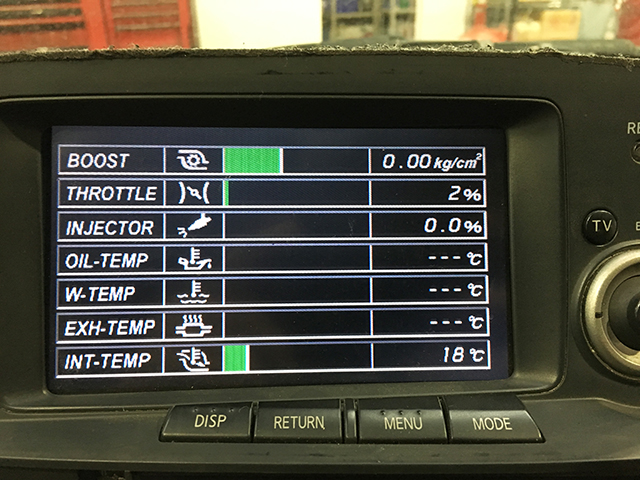 And voila, the screen is completely restored!
But, it feels like the screen positioning is not correct, it shows information on the left side a bit.
This is not a big issue, but we do adjustment again to make it better.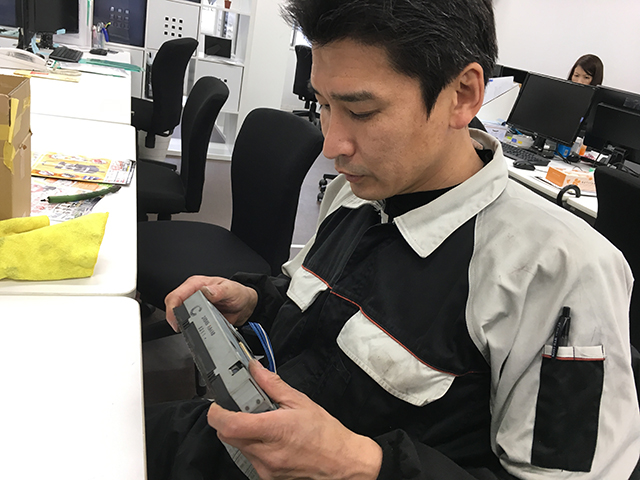 This LCD adjustment can not be done while the screen is running.
If the screen display is misaligned, it should be turned off and to be adjusted again.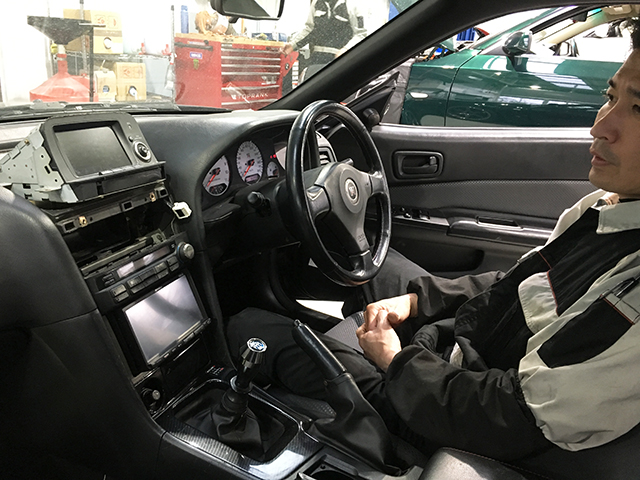 After a few adjustments, the screen will be turned on again, and we hope the display will be correctly aligned.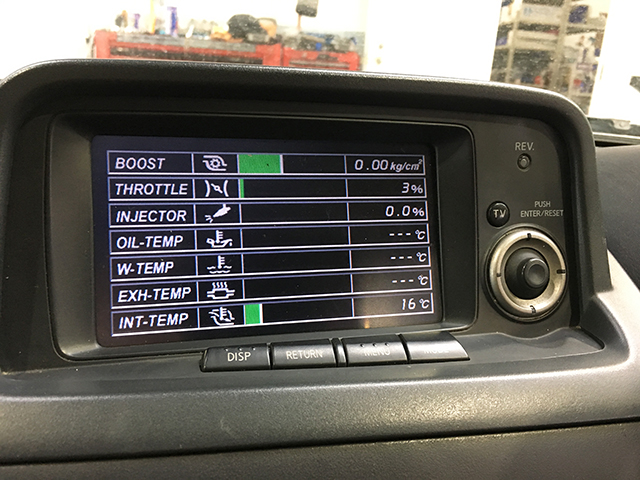 It is perfect! Looks like new.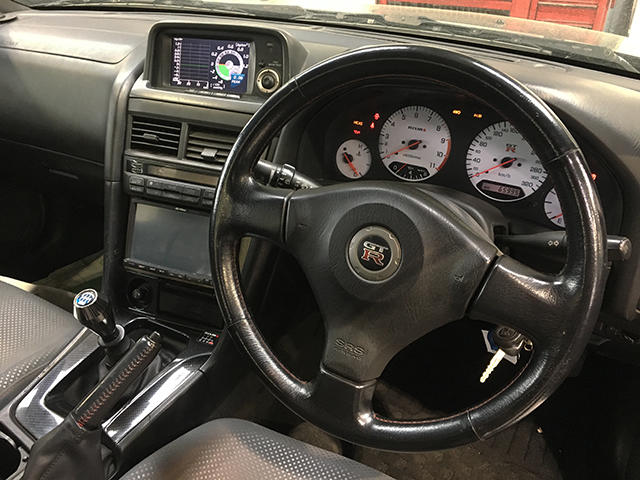 The GT-R logo display is also great. This is it!
Looking at the letters GT-R, you've been revitalized.


Along with basic maintenance, the R34 has been refreshed.
When you see a Skyline R34 GT-R for sale at Toprank, we are able to do the maintenance and any upgrades that you would like to have on the cars.


For more detail >> Click here for our JDM stock
Please feel free to contact us
Email trade@toprank.jp
See Contact details >> Click here
See Our team & various contact method >> Click here