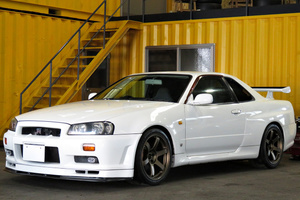 This Nissan Skyline BNR34 GT-R was manufactured in March 2000. We have all the maintenance records and the car has verified mileage. The QM1 white body paint is in great condition and the body itself is splendid.
The steering wheel is the genuine R34 GT-R with the airbag in it.
The seats are genuine and in great condition. The MFD screen is working well and there is an external media, GPS and back camera. The meter cluster was replaced with the Nismo 320km/h version.
The car has the front and rear diffuser that are on the R34 GT-R V-SPEC, they are in really good condition and you can see that the muffler was replaced with HKS Silent HI power muffler. Thanks to "Silent Chamber", a lot of the uncomfortable lower frequency noise that can be heard into the cabin was removed. You will enjoy high quality sound, high performance exhaust, and sporty appearance at the same time.

The rims were also upgraded with Volk racing TE37 SAGA, TE37 is one of the best and most iconic wheel designs in the market.
The car also has JRZ RS TWO Sport Double Adjustable coilovers, allowing you to adjust the height of the car to improve your driving sensation. The rims and the coilovers are almost brand new with only 300km on the roads.
The engine room is very clean and rust free. And the blow off valve was upgraded with HKS blow off valve.
For any old car it is usually rare to have all the documents and service records. However, we have the user manual and every service records of the car.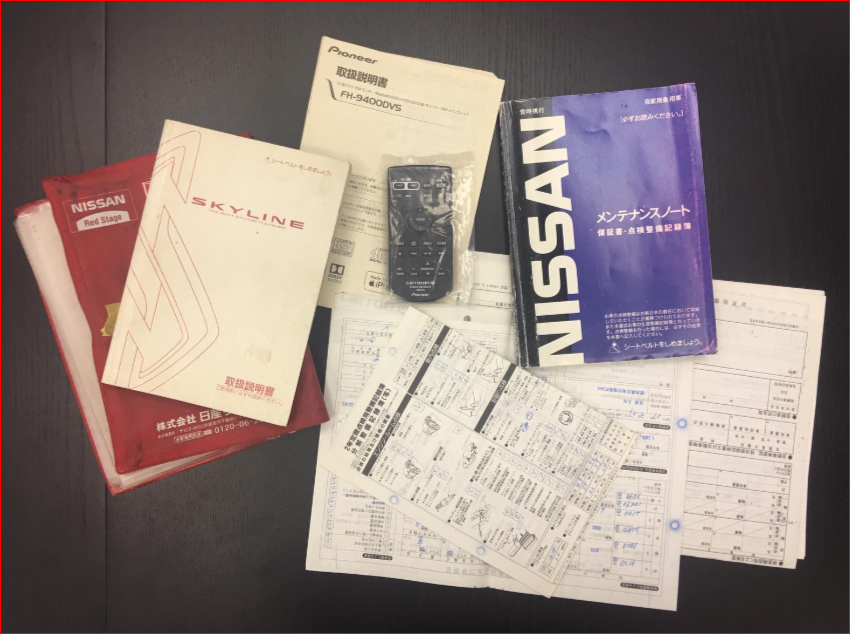 This R34 GT-R V-SPEC is the perfect example of a car that you want to buy now or store it now in Japan. The condition and price are great now, this car will definitely gain value in the next few years. Buying the car now even with storage will save you a lot of money.

We are shipping worldwide, and we can offer you quality storage solutions for a reasonable price.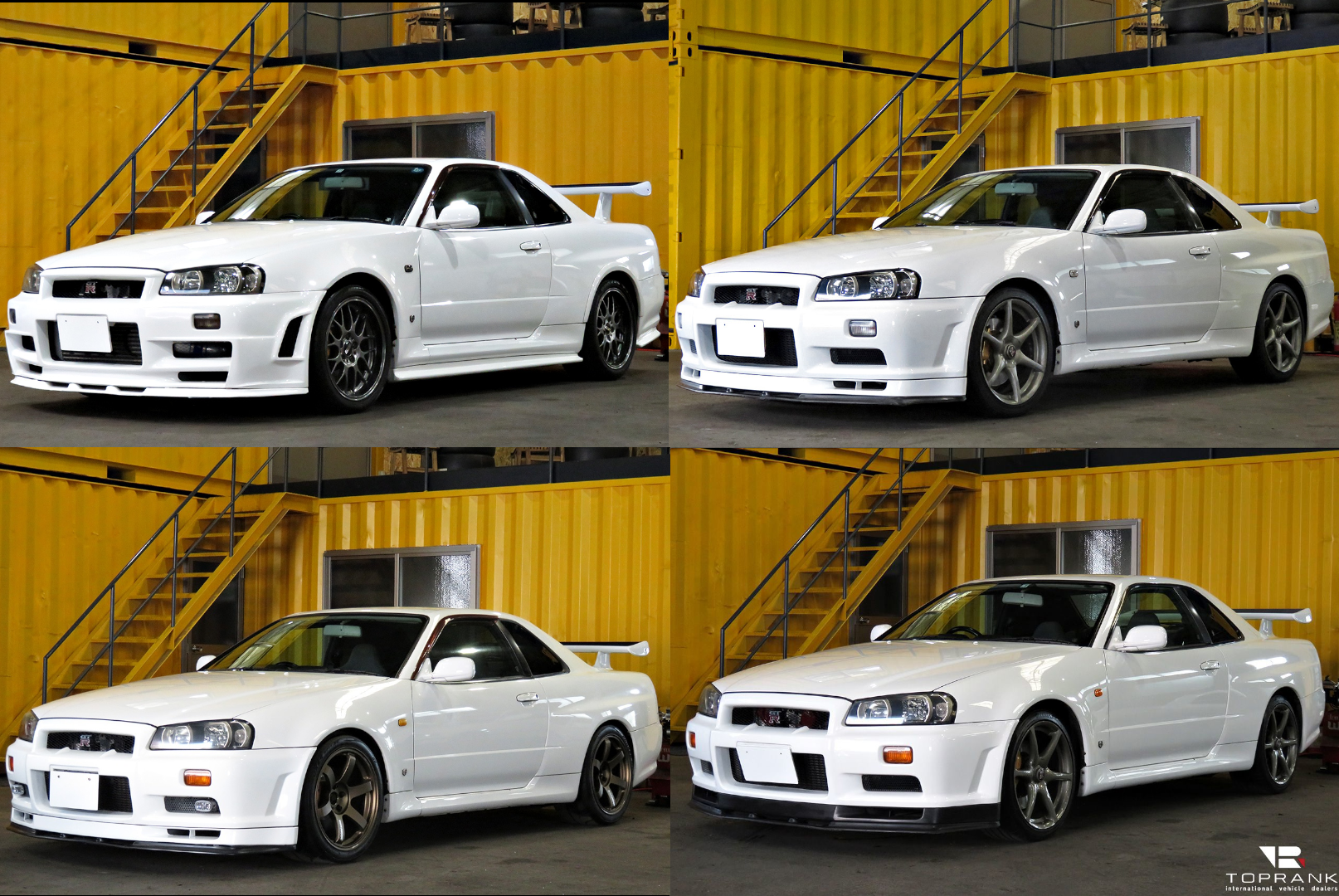 We have now a wide selection of Nissan Skyline R34 GT-R base grade and V-Spec, you will find the link of the cars below.
Click on the years to see the car in detail !

For more detail >> Click here
Please feel free to contact us
Email trade@toprank.jp
See Contact details >>Click here
See Our team & various contact methods >>Click here