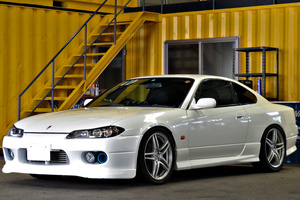 NISSAN SILVIA S15
The Nissan Silvia S15 started the production in 1999 and ended in 2002. This last version of Silvia has a two type of engine; a Turbo version SR20DET (Max output on catalogue 250 hp) and a NA version SR20DE (165 hp).
You can find 3 variant of the Silvia S15.
Spec-R
The spec-R has a 6 speed MT or 4 speed AT, the SR20DET and 4 pot front brake caliper.
LSD or Limited Slip Differential on S15 was one of the big changes from previous models, helical limited slip differential was installed as a standard for some grade/transmission.
If you like to perform well on tracks the spec R is definitely a good choice.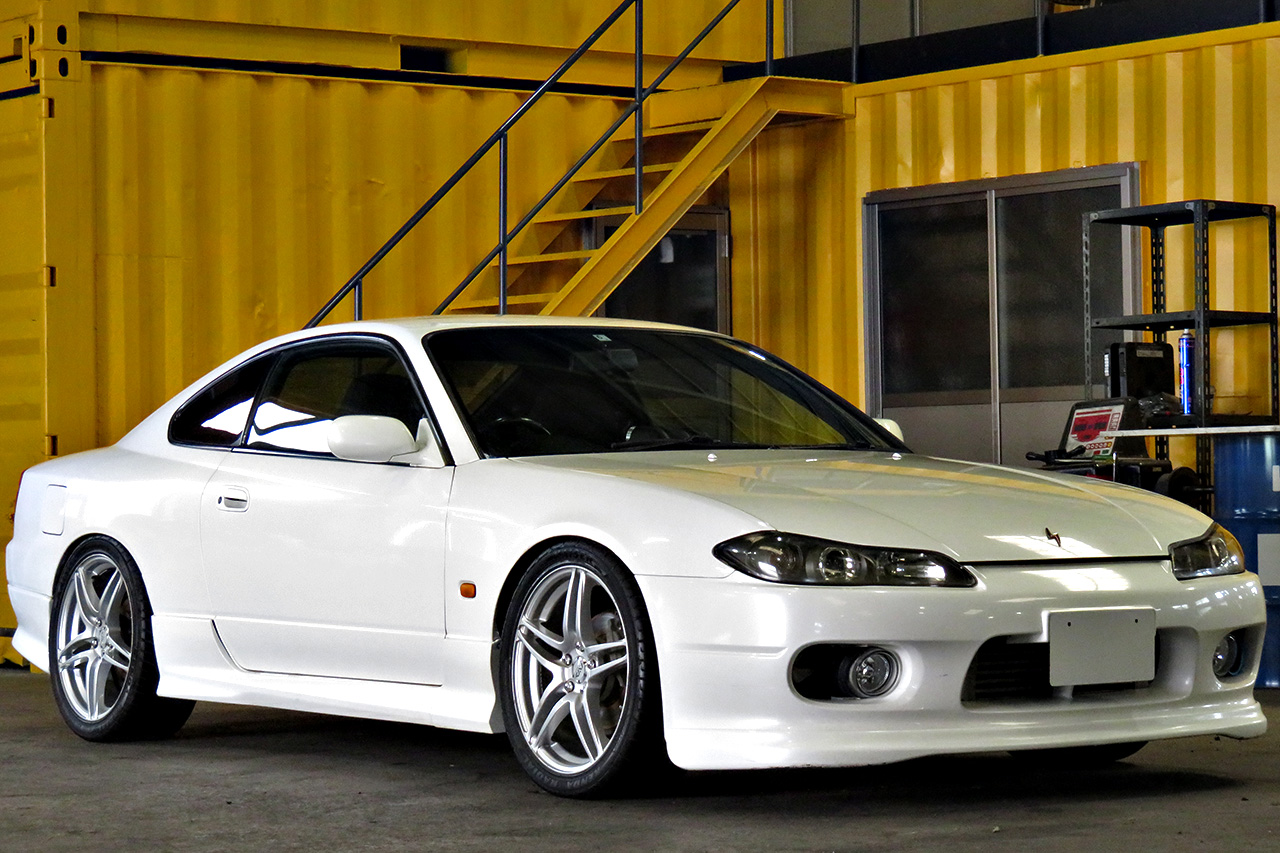 Spec S
The spec-S has a 5 speed MT and 4 speed AT and the SR20DE. It does not have the additional chassis support of the spec-R and the 4 pot front brake caliper.
Silvia Varietta
In Japan, The varietta is a retractable hardtop version of the S15 spec-S. Very few cars of this type of Silvia were produced by Nissan.
S15 in motorsports
The Silvia is a very popular car for drift. Japanese drift competition has seen the S15 winner 7 times.
Time attack drivers are also choosing the S15 to race and won several times time attack competitions.
Which S15 to buy ?
Spec-R is a good choice. You will get 6 speed MT, a turbo-charged engine and a reinforced chassis that was built to hold more power are a real plus.
If you are looking for a Silvia, contact us at trade@toprank.jp
https://toprankglobal.jp/stockdetail/13905
Even if we do not have one now in display, we are surely preparing one in our JDM workshop.
We can also find or upgrade a S15 to be the car of your dreams.
For more detail >> Click here
Please feel free to contact us
Email trade@toprank.jp
See Contact detail >> Click here
See Our team & various contact method >> Click here