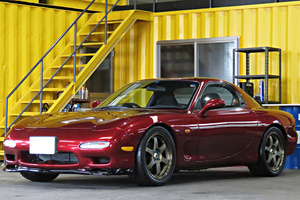 The RX-7 is probably the most elegant sports hatchback ever produced in Japan, and yes it is equipped with a rotary engine and sequential twin turbos.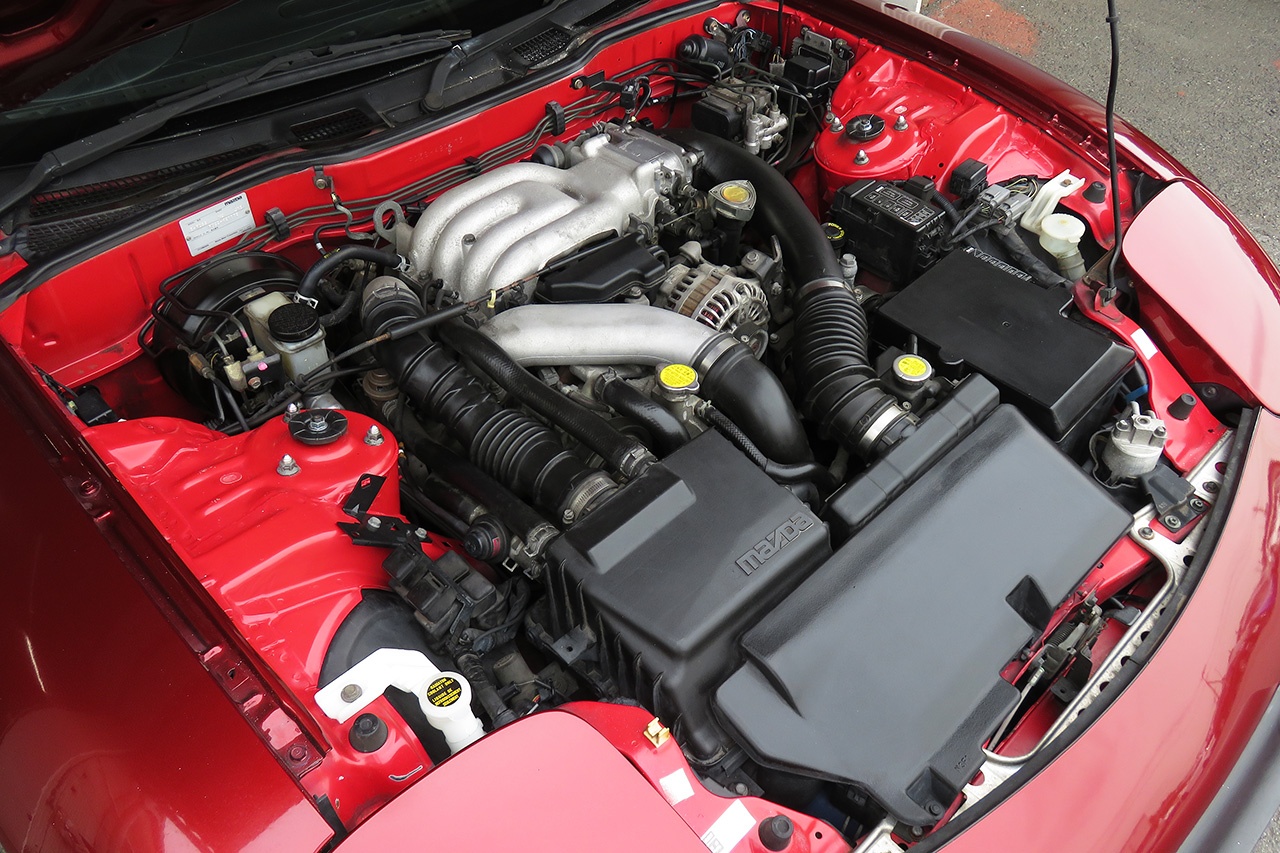 We have here the third generation version 7, FD3S type RS, Japanese Domestic Market model.
The engine output was 255ps on the previous generation, the 13B rotary engine with twin sequential turbo increased the output to 265ps.
Some reasons of why the RX-7 is popular. First the sound, the car sounds angry and deep. The revving and low tone has a hypnotic power that could make you sit there just enjoying the engine music.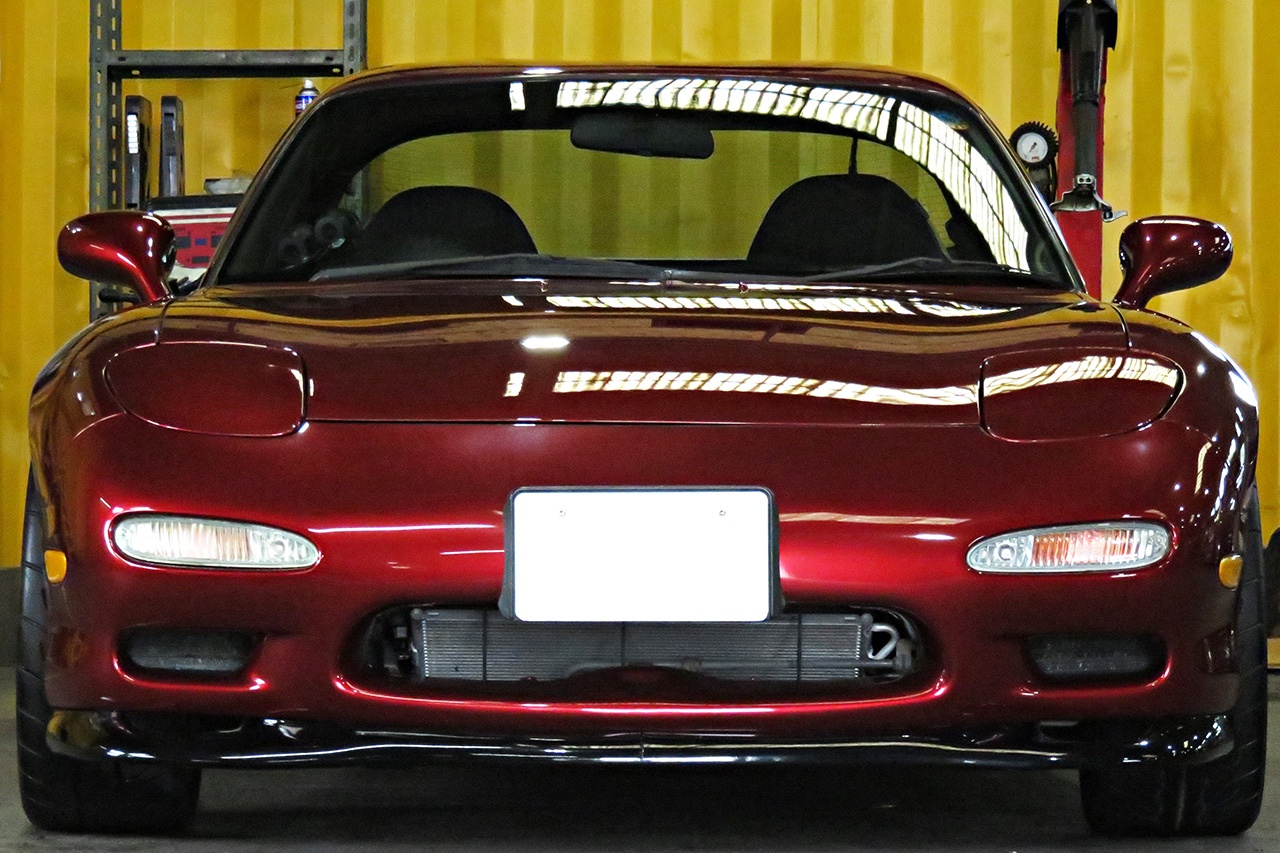 Then you have the look, all in curves and elongated shapes gives a timeless look to this sports car.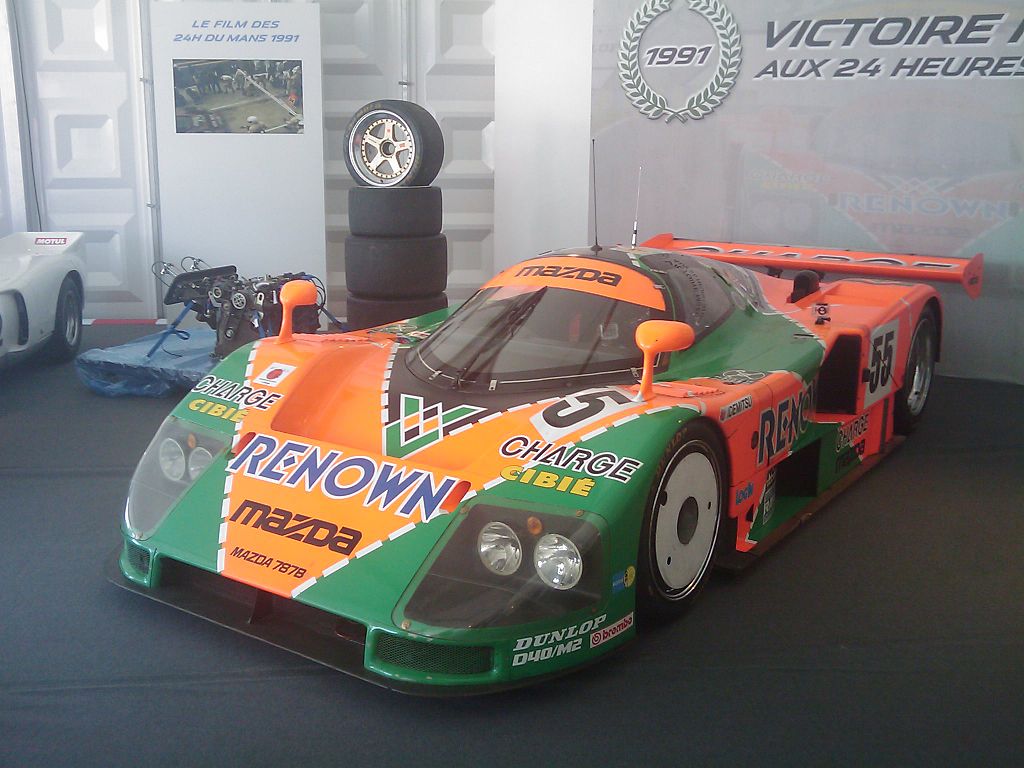 Finally, motor sport, the lightweight, power and good weight distribution make the RX-7 also popular for drifting. The 787b won the 59th Le Mans 24 hours in 1991, Mazda was the first Japanese maker to win this championship. And only recently in 2018, Toyota was able to get a second win at Le Mans with a Japanese car.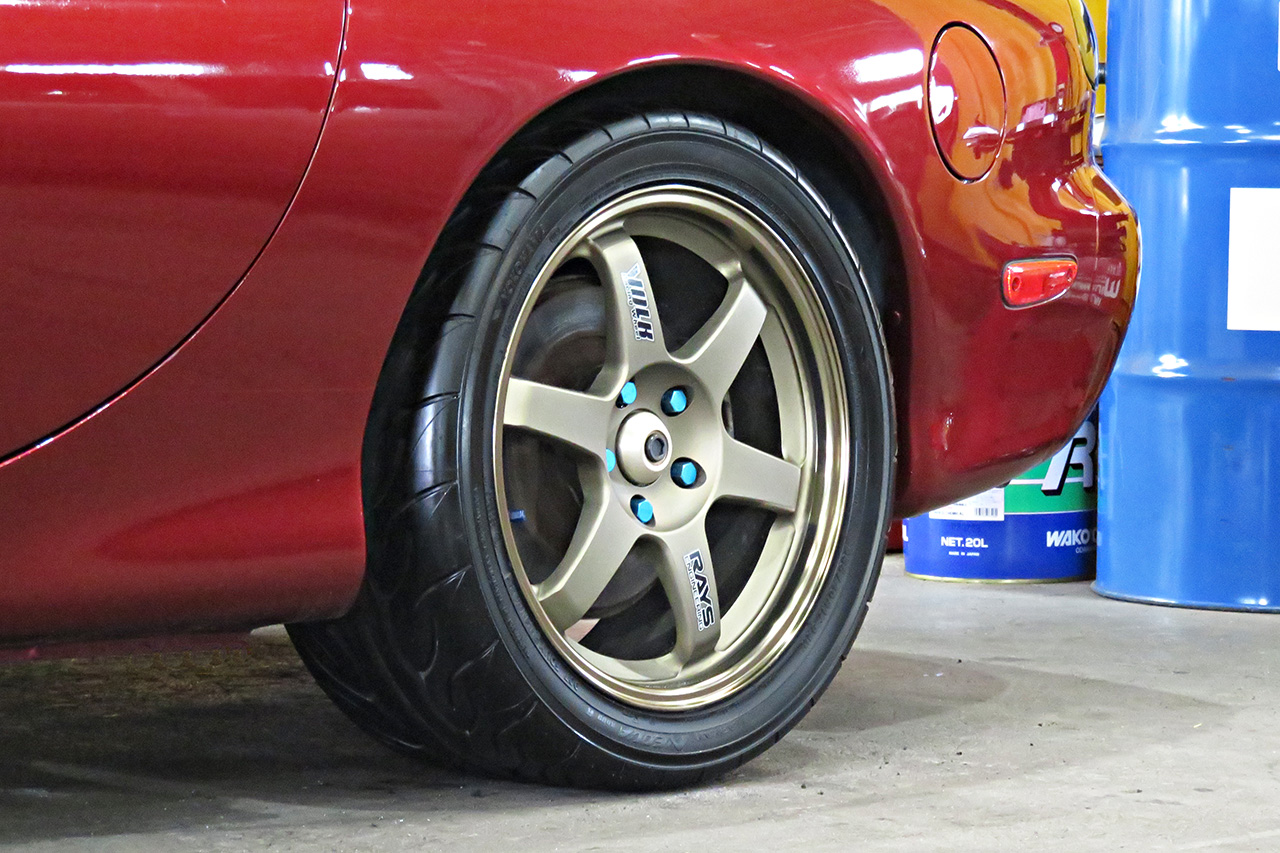 Indeed, Mazda rotary engine was so good that the FIA banned rotary engine from the championship.
Our RX-7 has legendary VOLK TE37 rims. VOLK TE37 was designed for performance racing and made using a proprietary aluminum blend.
TE37 means Touring Evolution, an oath to performance machine, Rays expected to get feedback from racing team in order to evolve the product. 37 was an indication of the super low weight, 3,7 kg for the 15-inch wheels (first size of the TE37)
Pros that use TE37 in competition are impressed by their reliability.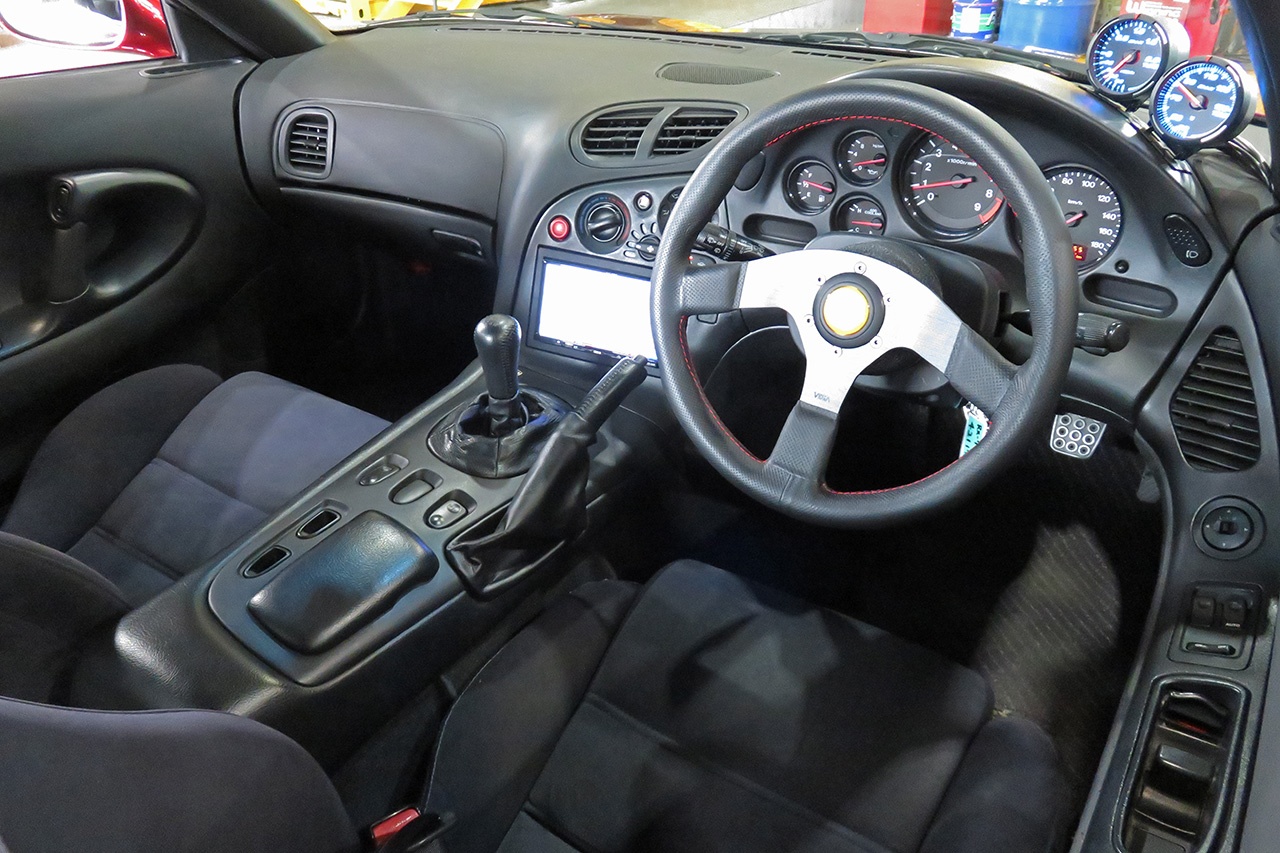 This beautiful RX-7 type RS is in an incredible condition. The car only did 92,250 km and has no accident history. The maintenance records are available, and for JDM cars, it is not really common.
Toprank's buyer found a great car that has no rust with a beautiful body clean and shiny.