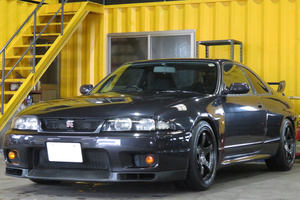 1996
Nissan
SKYLINE GT-R
R33 GT-R V SPEC ADVAN RACING TC3 TEIN FLEX Z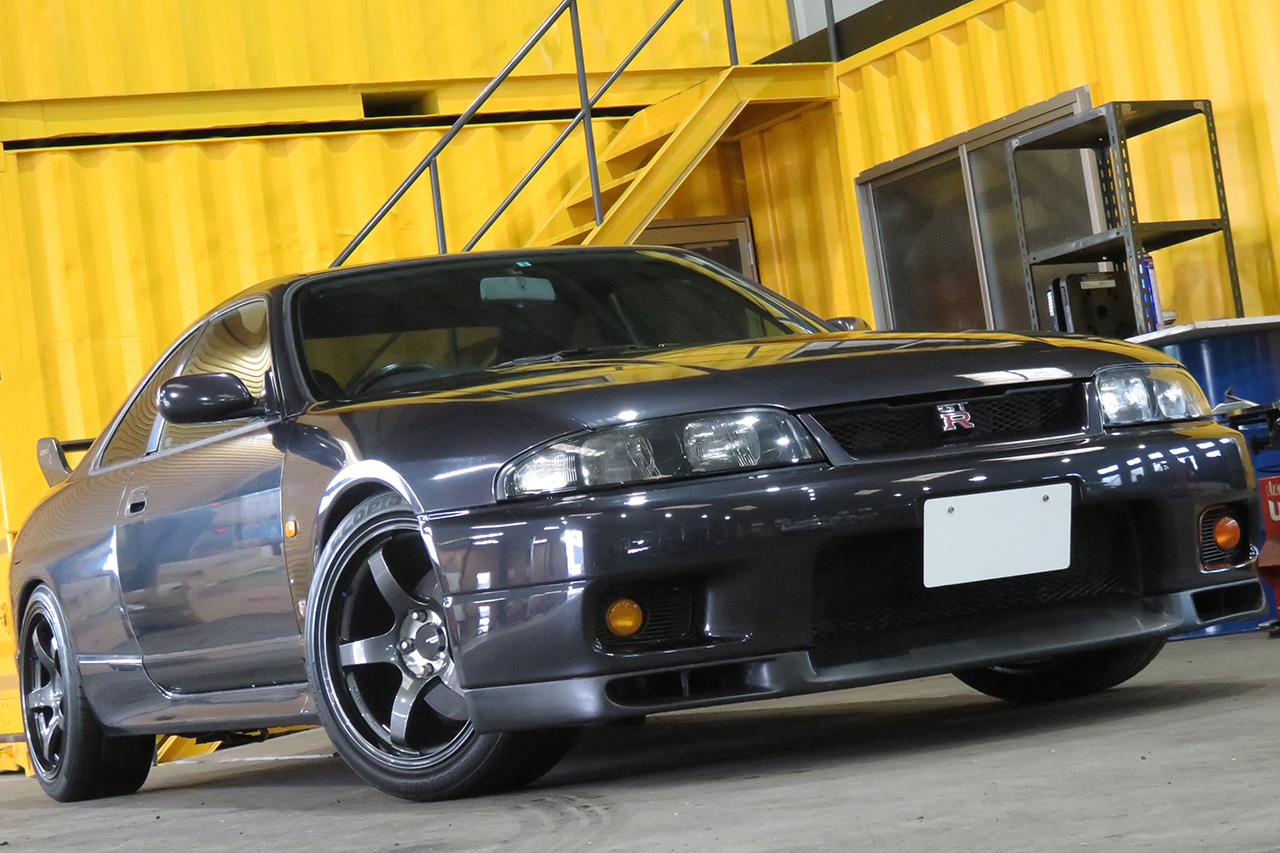 We had this beautiful dark grey pearl Nissan Skyline GTR R33 V Spec in stock.
But we were not satisfied with the look, so we are just like you guys ! UPGRADES !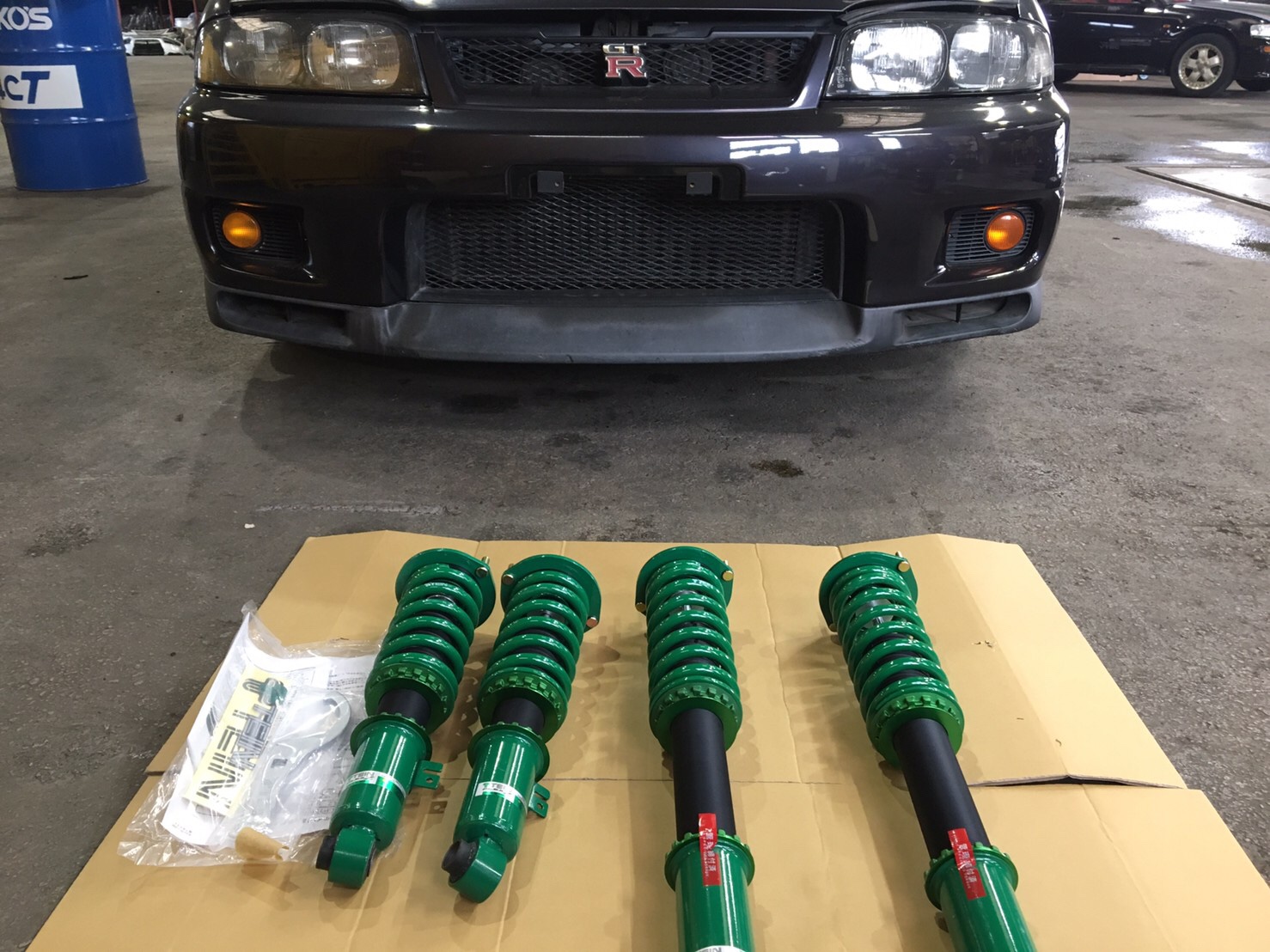 The choice was a brand new TEIN FLEX Z.
These adjustable coil overs will smooth your ride and improve your performances.
The points for our choices :
-Independent height adjustable (get your own stance style)
-Incredible Tein quality and corrosion resistance. (The type Z has a full length dust boot to keep particles and water away from the seals.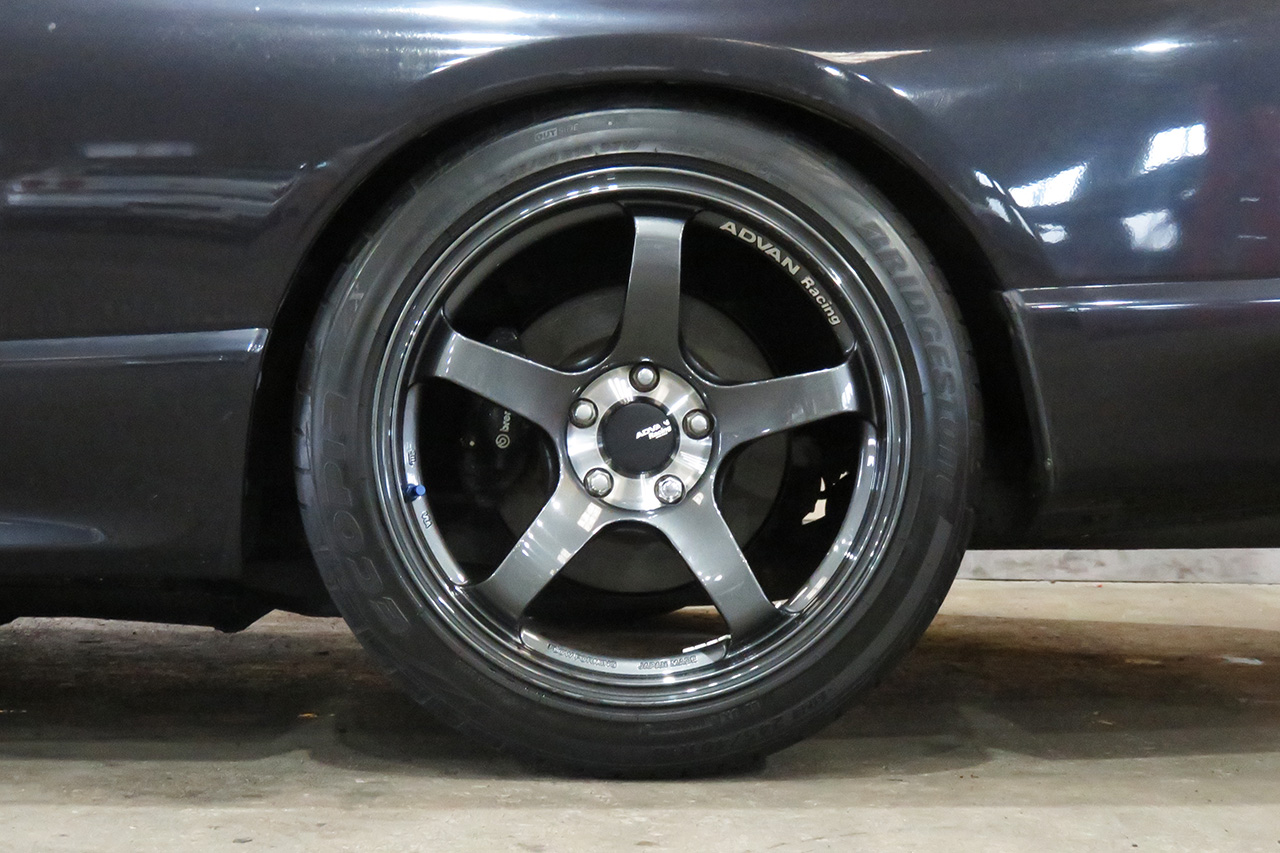 For the rims, the original GTR R33 rims has been replaced with a brand new Advan Racing TC3 from Yokohama wheel.
We are trying to match the beautiful color of the R33 and the rims. In fact the dark grey pearl is really rare, only 670 were manufactured.
And we have now one of the best looking dark grey pearl GTR R33 !
At Toprank, our workshop are specialized in working on JDM cars for export (Japanese Domestic Market). If you want to buy a JDM car from Japan or if you want to have any upgrades done to your car before we ship it out, it is possible.
At Toprank we do not only sell cars, we maintain and work on them.