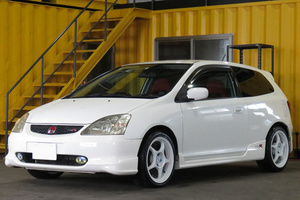 HONDA "EP3" CIVIC TYPE R is available at TOPRANK JAPAN.
The EP3 is developed as second generation of CIVIC TYPE-R with K20A 2.0L i-VTEC R-spec engine, same as INTEGRA TYPE-R (DC5). According to the developer's note, this engine generates 215PS/8,000rpm -how great the balance of engine and this compact and light weight hatch back... it is easy to imagine the machine is accelerate smoothly and powerful from the 1st to top gear.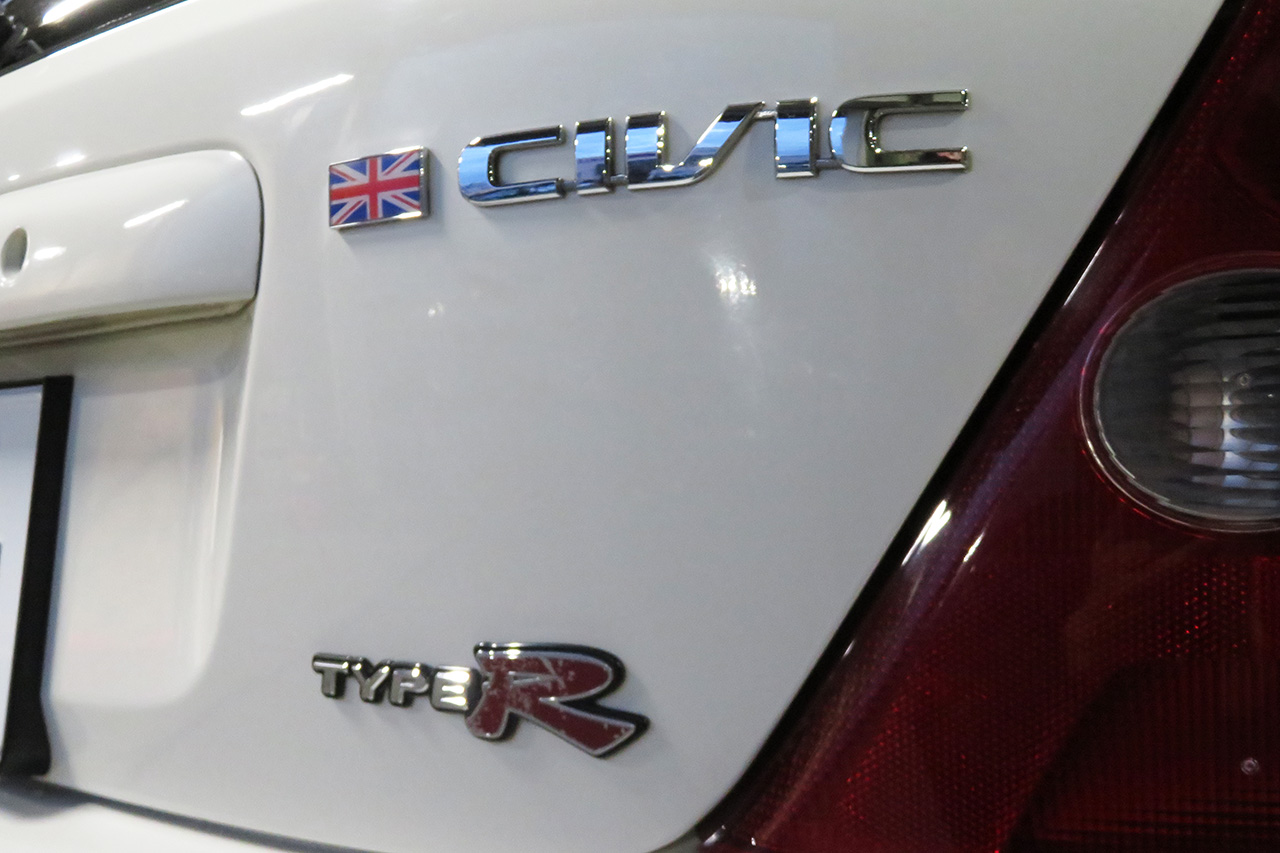 The Championship white and red "HONDA" emblem -exclusive color which is applied only for "TYPE R" is evidence of its higher performance. Not only its specification, the exterior is also perfect! Clean and genuine looks is already nice, but we have done with some "dress-up"; as you may see from the picture, the white color "RP-01" alloy wheels from ENKEI make this TYPE-R more sophisticated.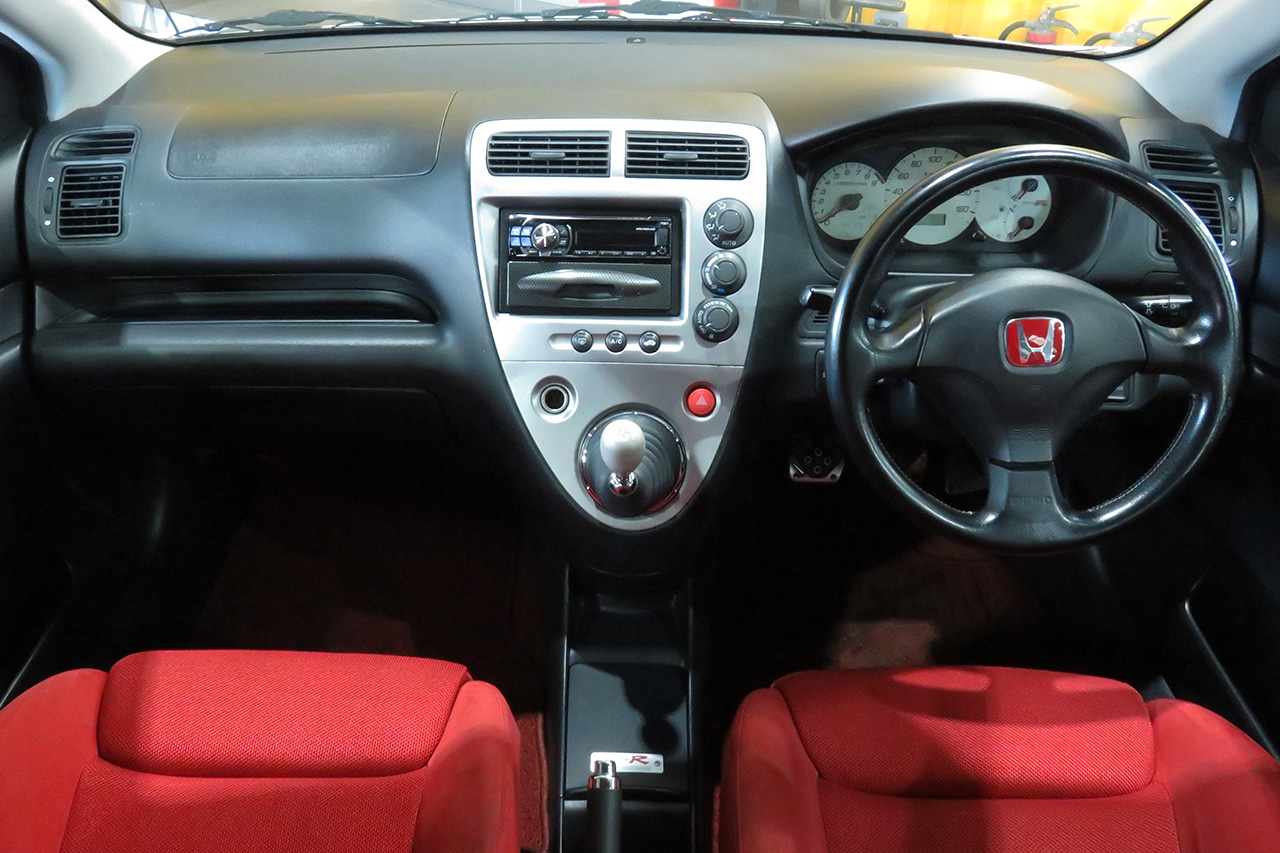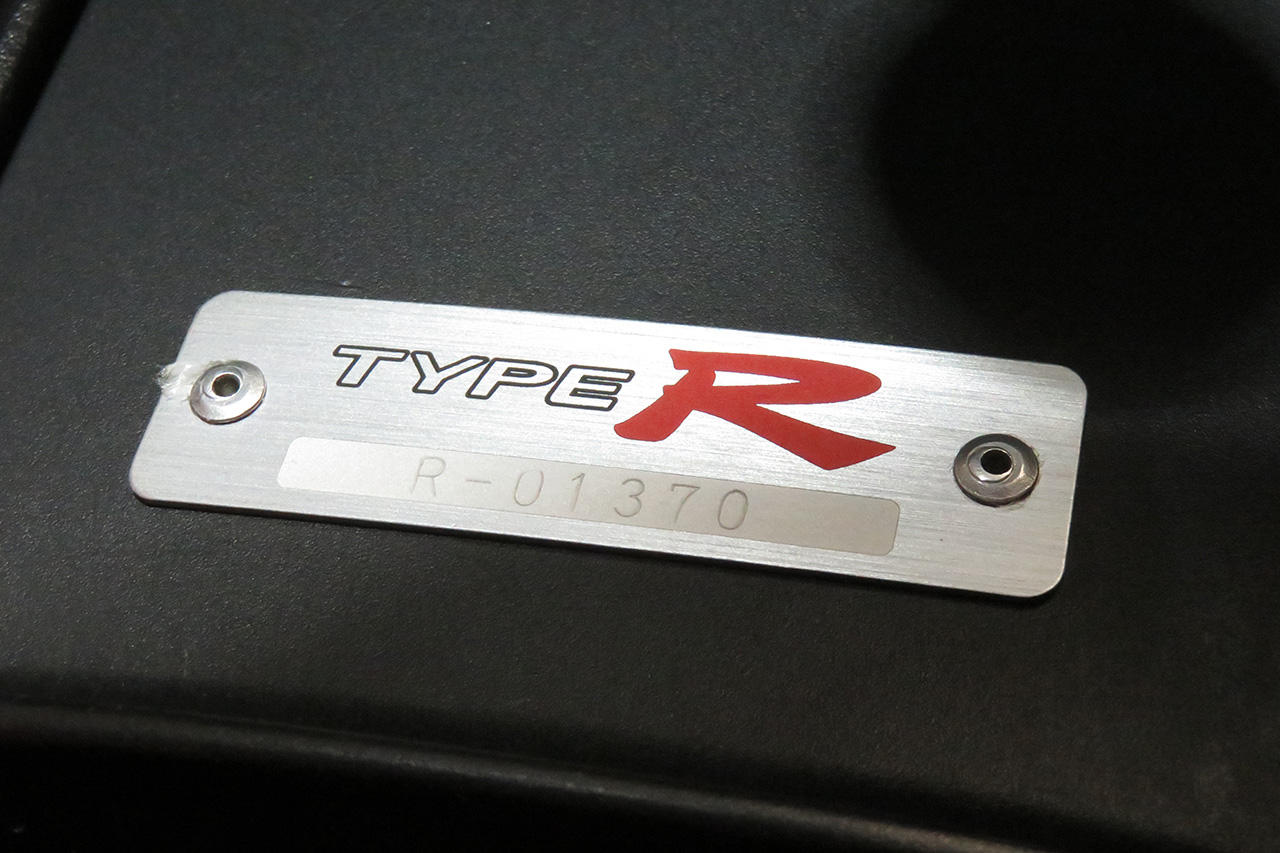 This EP3 is, let say "all-rounder" -good for sporty drive, thanks to its high spec engine and Brembo's brake calipers to ensure enough stopping force. And also prefect for daily use, like town cruise, thanks to clean and compact design.

Enjoy the acceleration and driving with CIVIC TYPE R!

====================================================================
We are providing "JDM Storage Service" for you to keep your beloved vehicles!
Course A:
Open-air with cover
Open-air under roof with cover
Course B:
In warehouse
Course C:
In warehouse and Registration in Japan, including following services;
Basic maintenance
Test drive
Concierge service

*All courses include idling (run a vehicle's engine) for 30 min/month, inspection before export.
For more information, please feel free to contact us.
E-mail >>
trade@toprank.jp
See contact details >>
Click Here
See our team & various contact options >>
Click Here
====================================================================