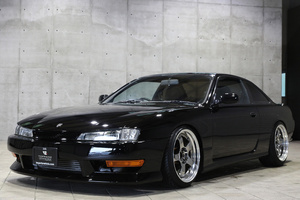 Sporty, aggressive, yet sophisticated -NISSAN S14 SILVIA is available with TOPRANK!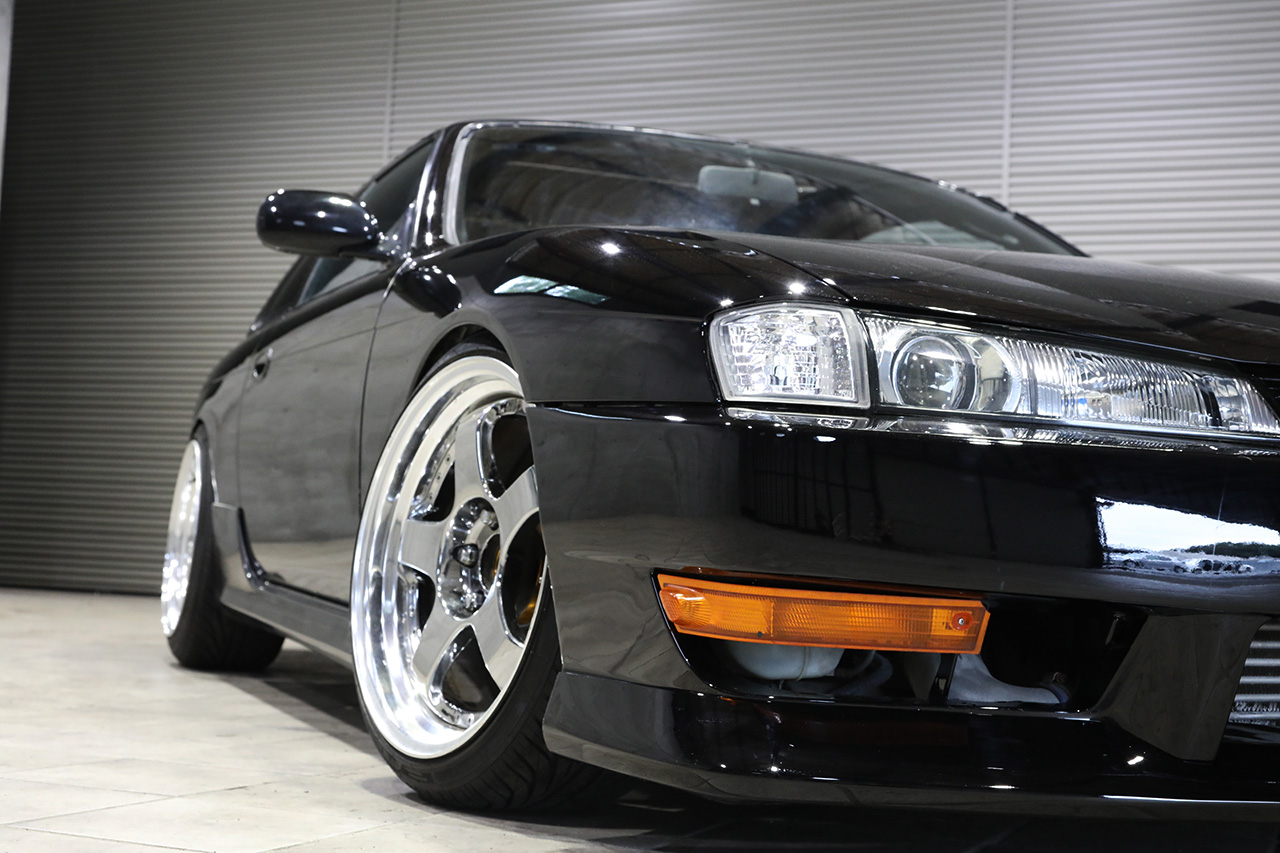 NISSAN SILVIA is one of the most famous sports cars, in particular, among drift or hill drivers.
Front engine rear drive layout, or FR, is good for drifting because of its steering characteristic. This S14 is one of FR vehicle -thanks for its light body weight and high aerodynamics efficiency design, SILVIA is still remaining as one of the top sport coupe among car lovers.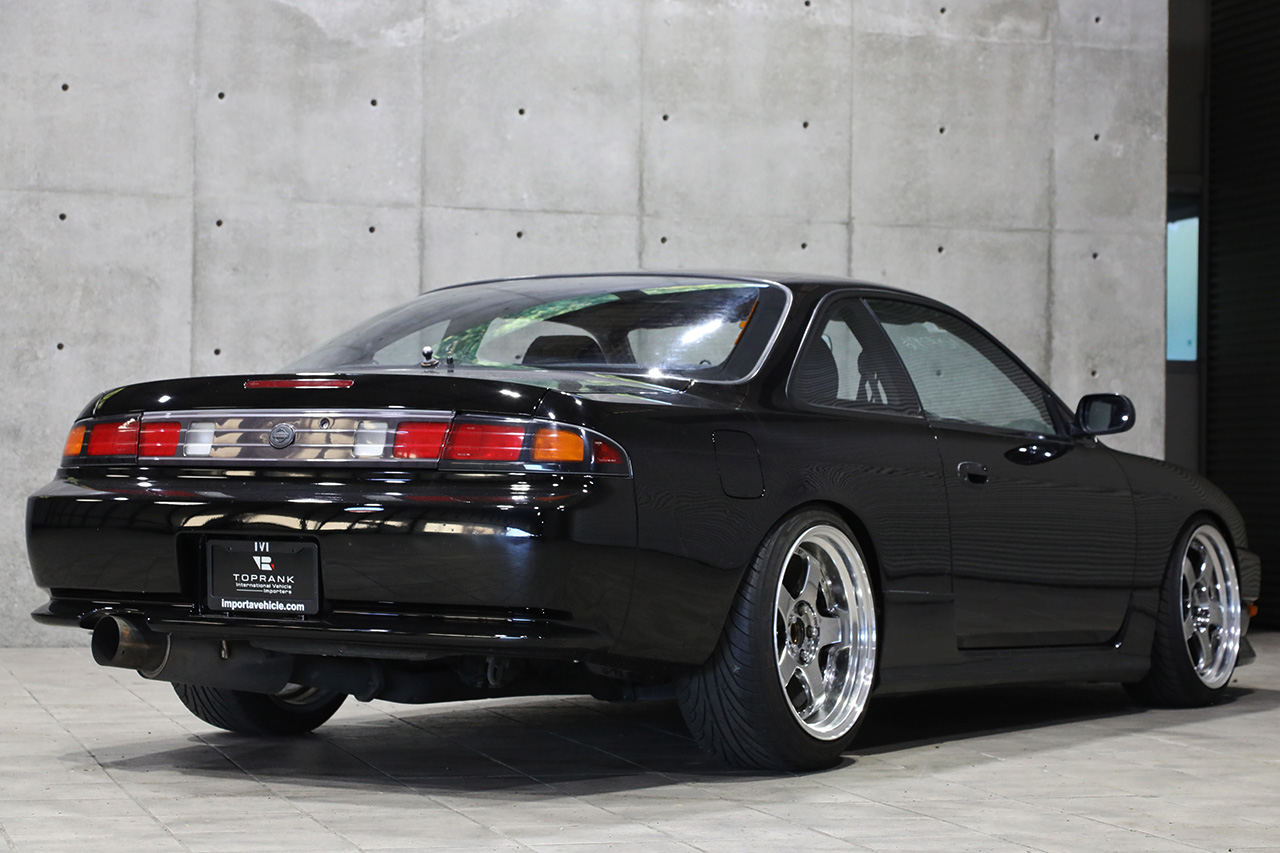 This S14 is equipped with TEIN height adjustable coil-overs to maintain good driving feeling, HKS super power flow air filter to intake more fresh air to its 2.0 liters turbo engine. You will experience high performance, both while you are cruising in town or enjoying mountain passes.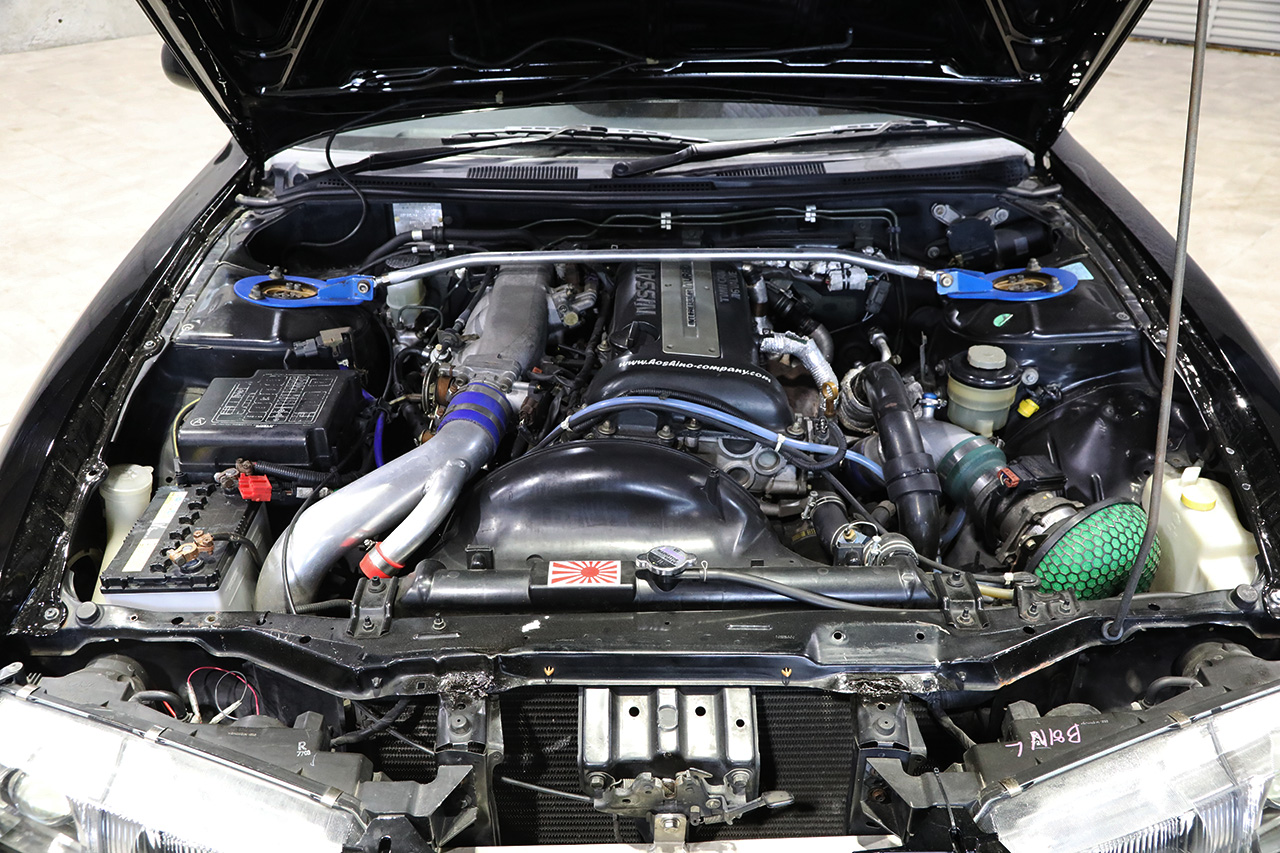 In addition to highly balanced tune, this S14 is completed with cool styling. As you may see, the perfect balance between the stunning super black body color and shining alloy wheels from SSR, beautifully calculated lowered road clearance and aero parts -finally, this S14 is completed with Kouki (2nd gen.) aero kit.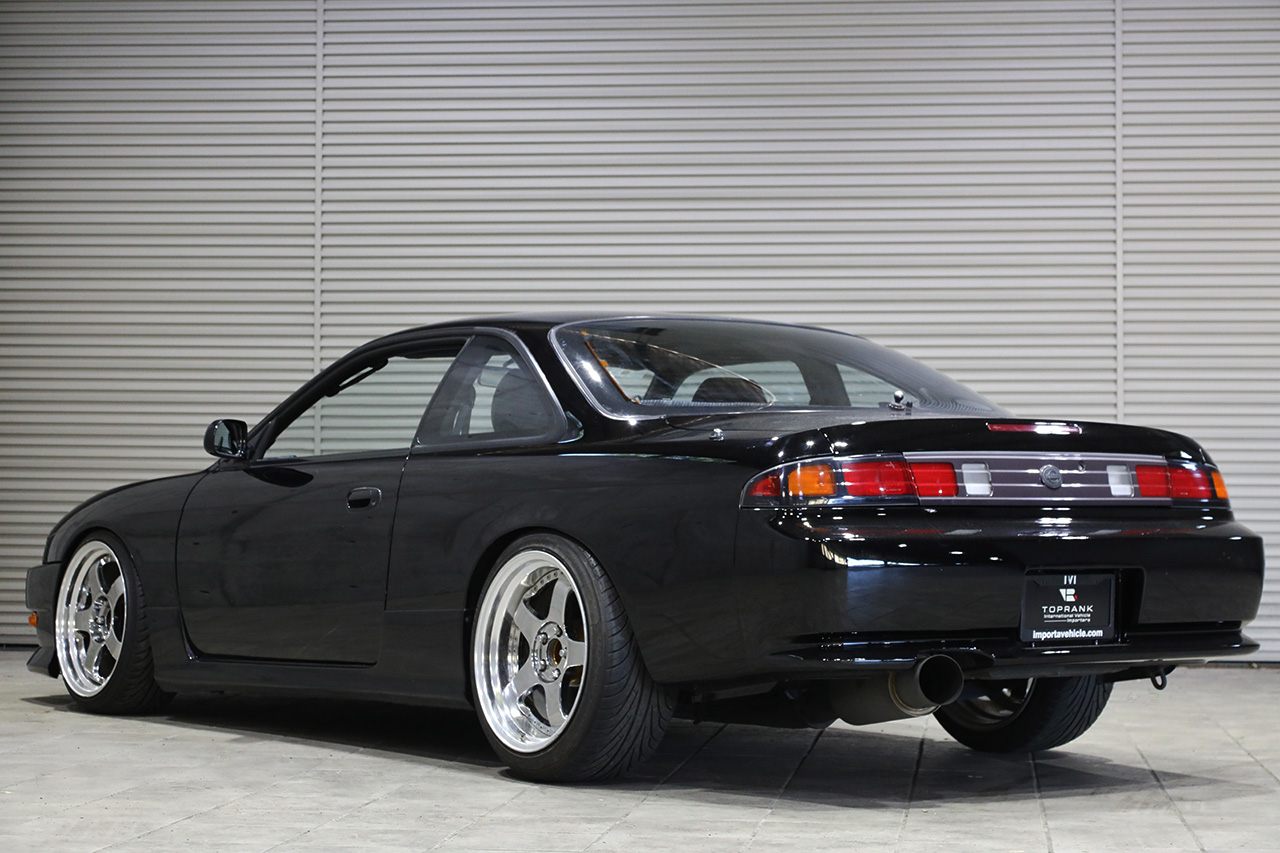 One of the best S14 we had built ever, don't you want to be a next driver of this machine?
Please feel free to contact us!