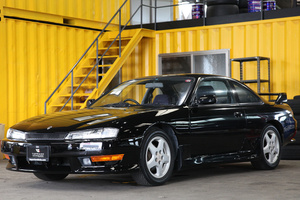 The well-know NISSAN "S14" SILVIA is available in our stock now.
This NISSAN SILVIA is often called as its model code -"S14" among vehicle freaks, drivers who love sports-drive and drifting.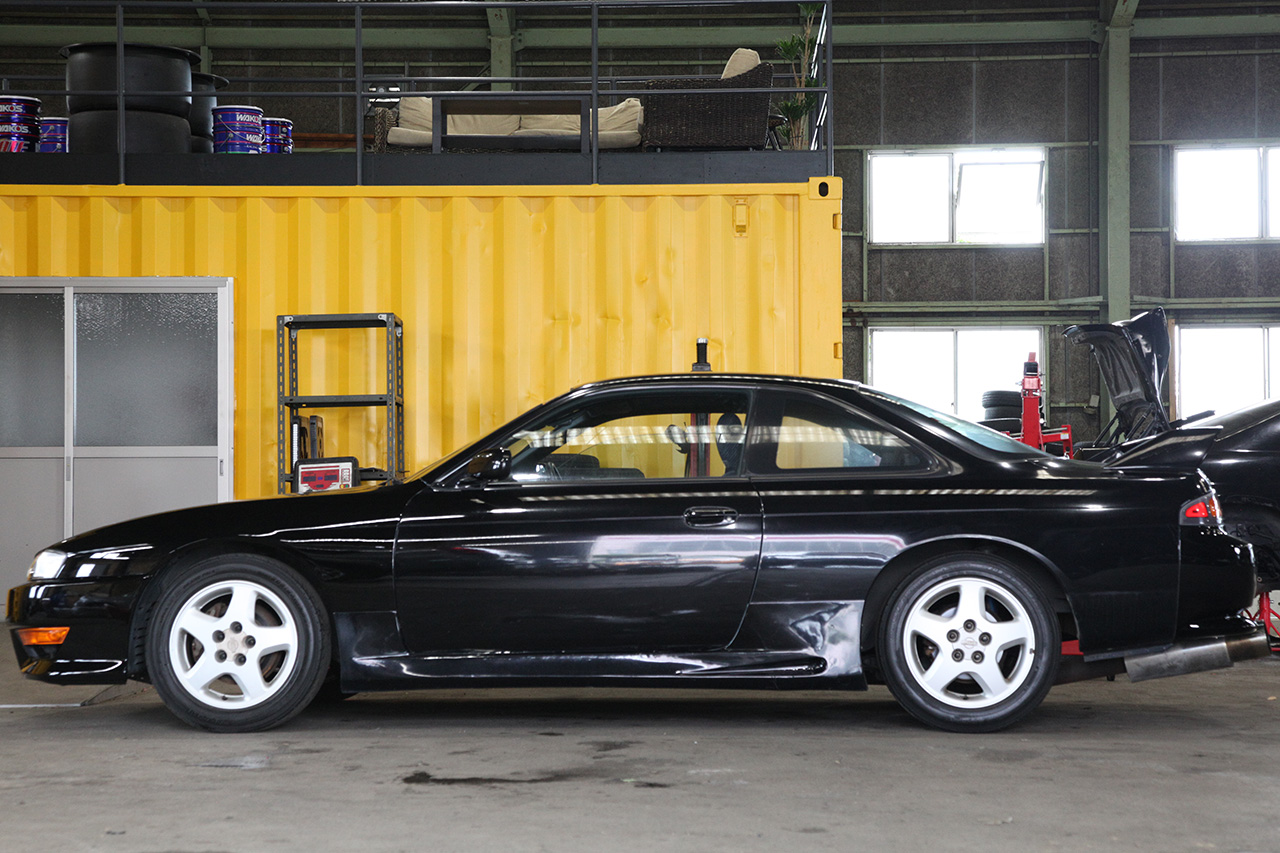 Gross vehicle weight of approximately 1,200 kg along with the front engine rear drive layout make this car perfect for driving either in the mountains or circuit.
This machine is equipped with HKS Super Power Flow Intake Air Filter System which allows its SR20DET engine to intake more airflow and demonstrate the real performance, while Limited-Slip Differential (LSD) and Pirro Tension Rods give more quickness and stability while handling, even you are making sharp curve.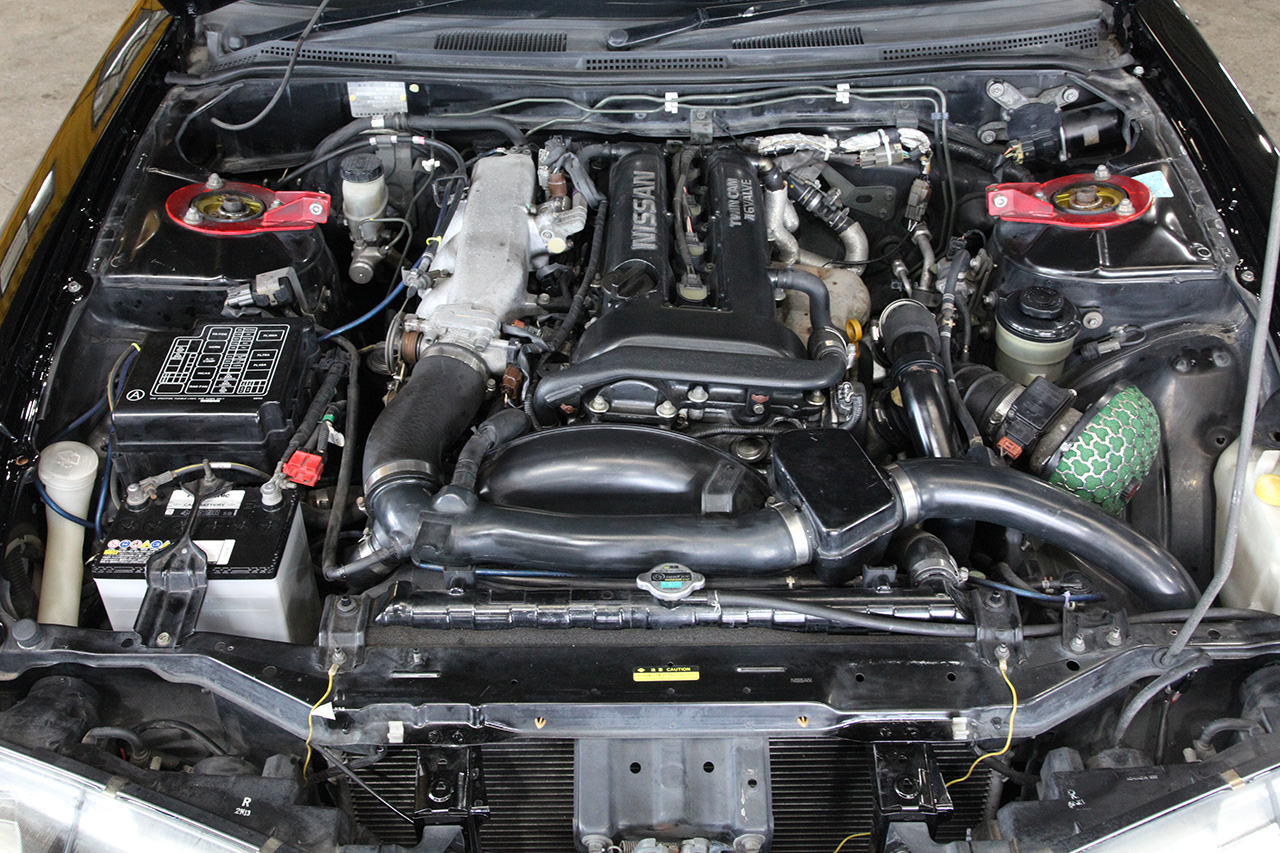 The perfect combination of NARDI steering wheel, BRIDE sports sheet with four-point seat belt, and silver colored shift knob creates truly sporty interior atmosphere.
As you can see, this early S14 model looks like the S14 late one thanks to its fenders and bumper, while simple and cool aero parts complete this truly amazing design. You can add your taste by adding your favorite alloy wheel. Moreover, the entire body recovered its original fabulous glowing black color thanks to the neat and precise work by our experienced mechanics.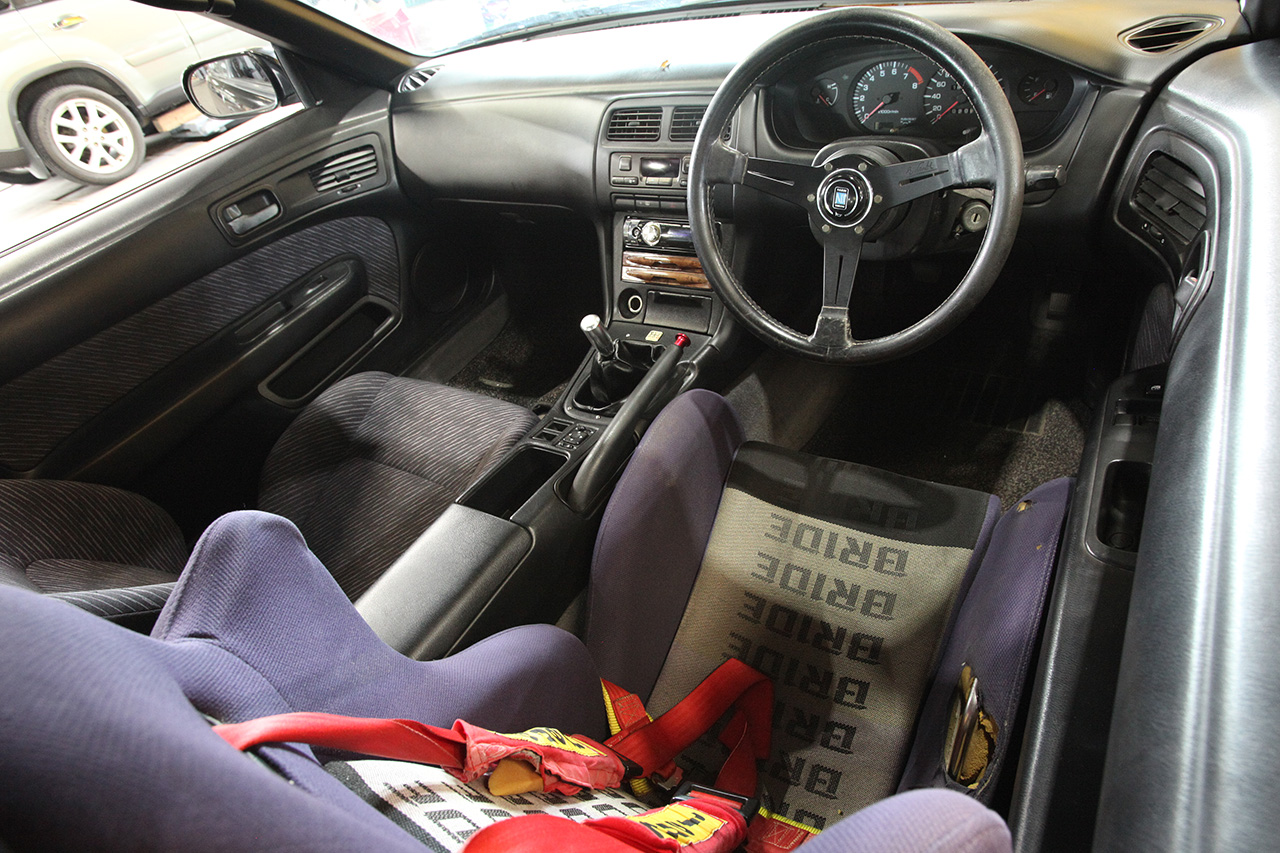 You will never forget the experience with NISSAN "S14" SILVIA, once you enjoy it.