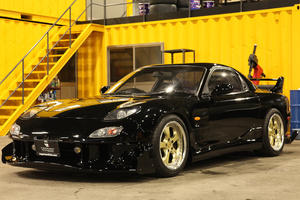 The well known "FD3S MAZDA RX-7" which everyone has heard of, is now available in our stock.
This RX-7 is the third generation, whose model was completely changed in 1991, and it is often called as "FD" or "FD3S" among sporty drive freaks.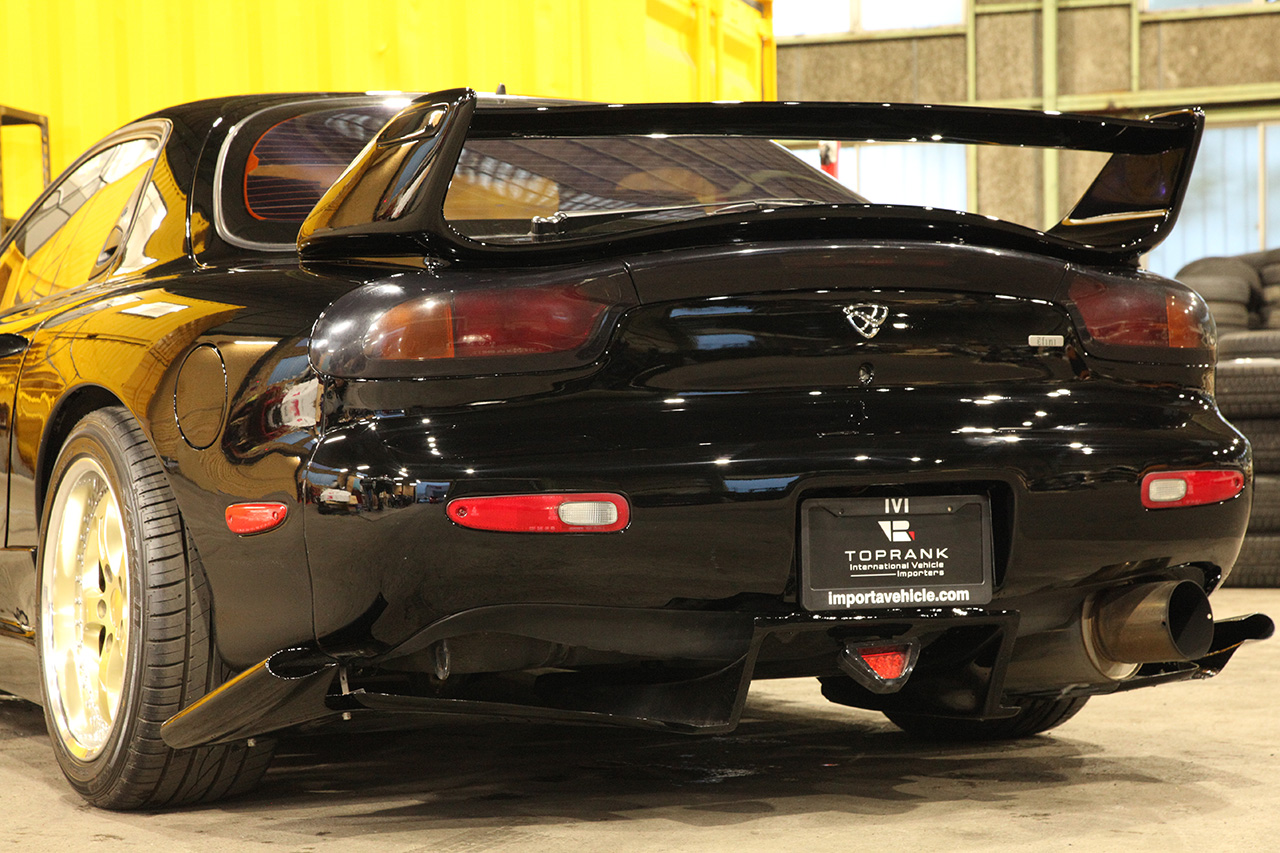 This model has a beautiful streamline, and its design still remains lively, even though 25 years have passed since its date of manufacture. In addition to this original design, such beautiful aftermarket parts from RE Amemiya, as a famous RX-7 specialties tuning garage, as well as front fenders, headlights assembly, front bumper, canard and 17" alloy wheels were installed. As you can see, they fit perfectly well and emphasize the FD3S' sophisticated style.
Thanks to neat, precise and professional work by our skilled mechanics, rare and hard-to-find RE Amemiya's parts and vehicle' body recovered its fabulous jet black color.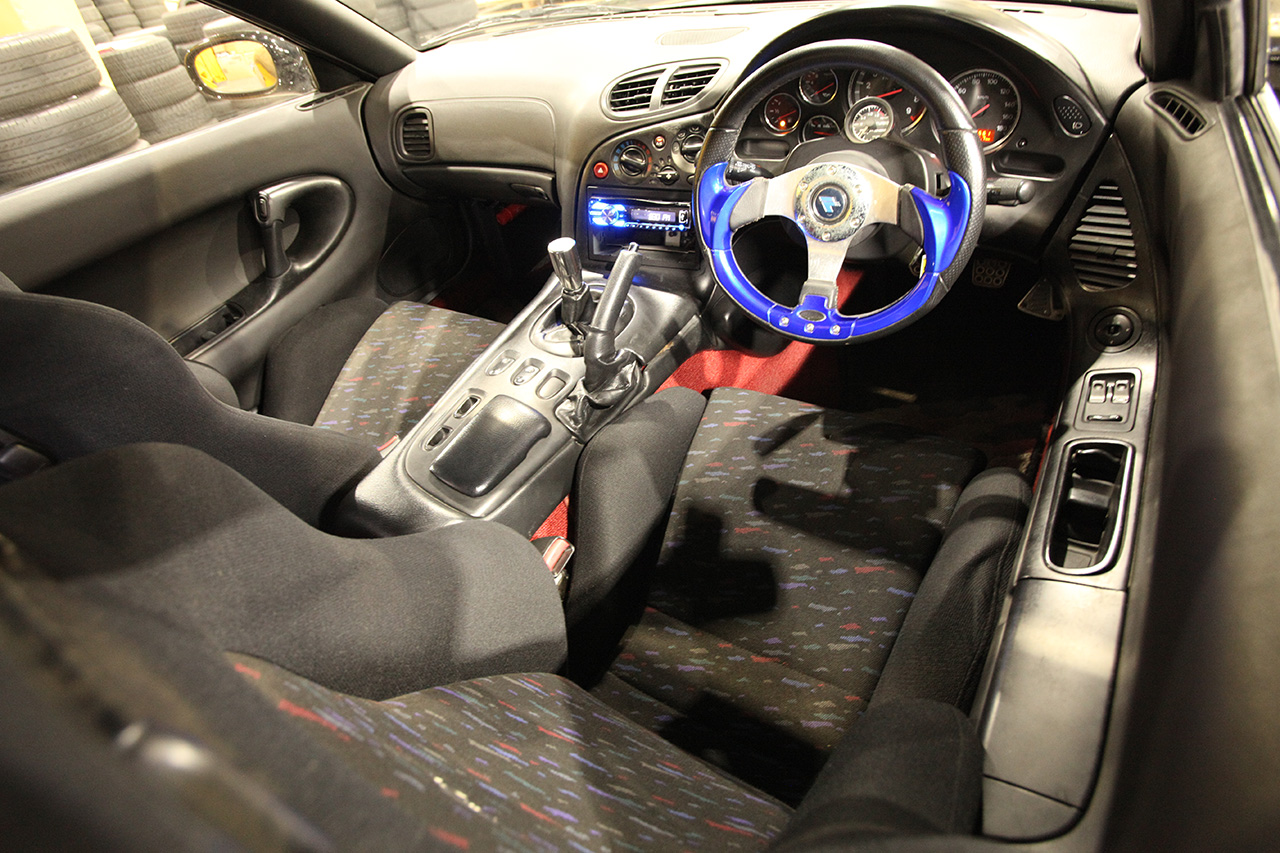 This FD3S archives the most amazing balance among the lowered height, wheel size and body itself. We have created this FD3S, the most popular vehicle at the era of "pure-sports-coupe", for your joy of drive.
Don't miss the chance to experience this amazing sport car!

Please feel free to contact us