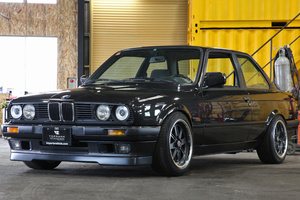 Even though twenty nine years have already passed since its date of manufacture, this model still remains very popular and beloved, and now available in our stock!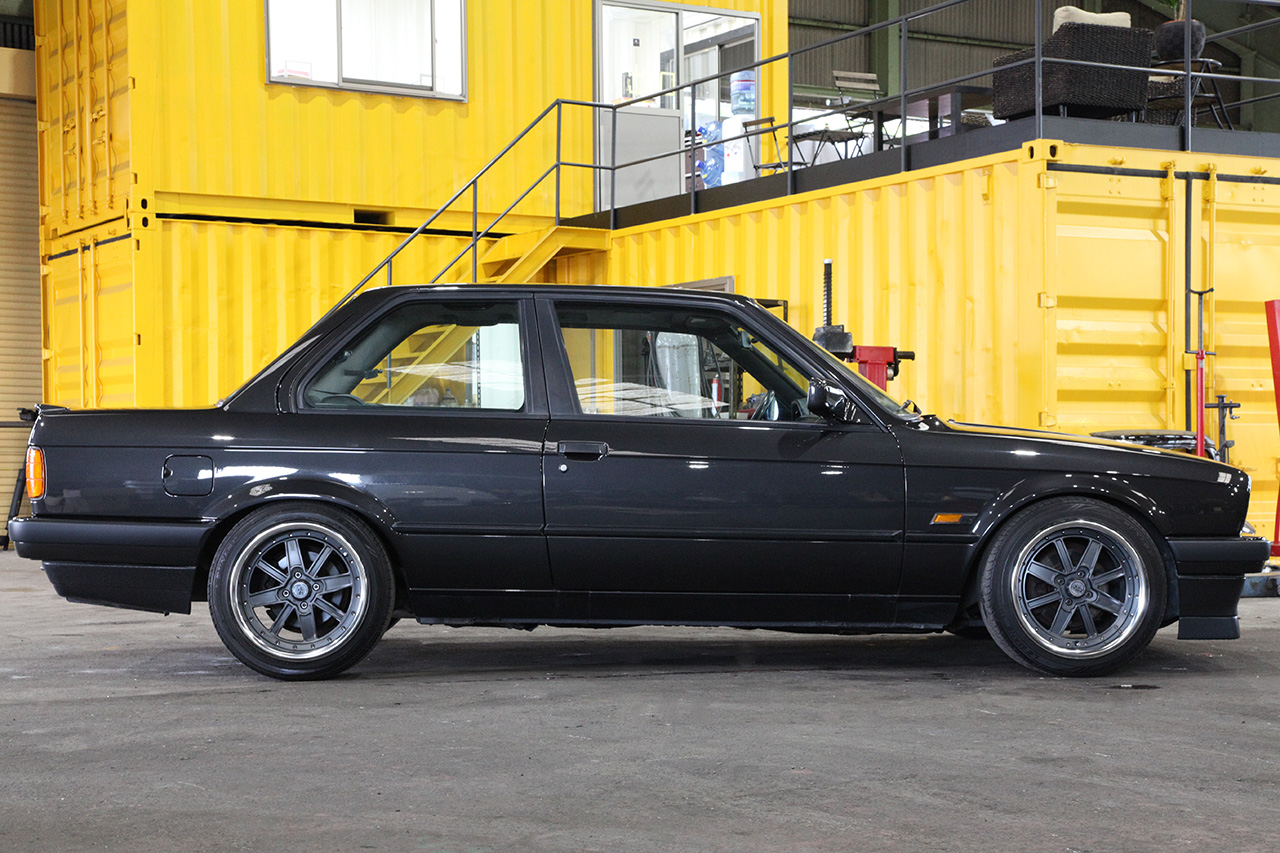 Thanks to neat, precise and professional work by our skilled mechanichs, the body recovered its fabulous and glowing black color, therefore, nobody would believe that this vehicle is twenty nine years old.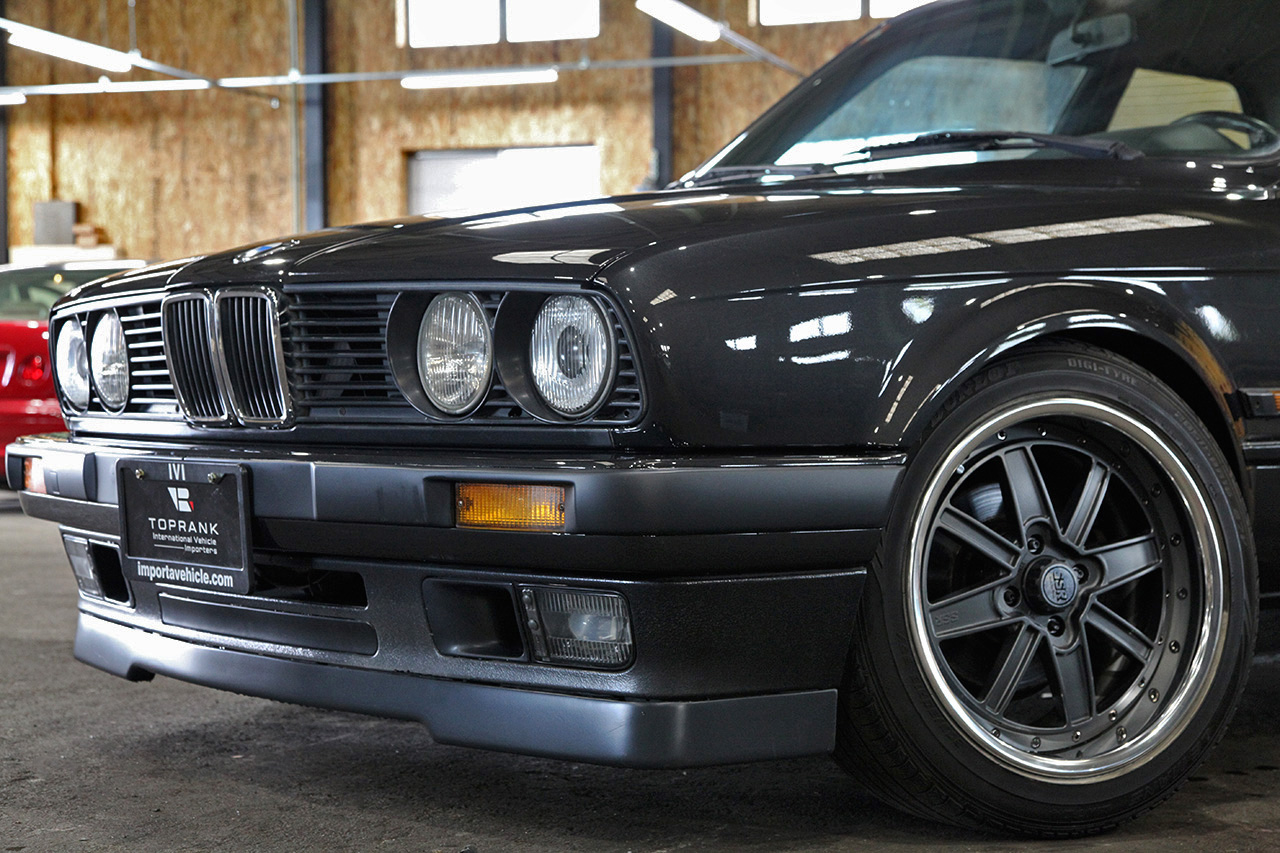 Its SSR alloy wheels, which fit perfectly well with its black body, as well as the lowered suspension, complete this truly amazing car.
Don't you want to be another fan of E30 BMW 320i Sport?