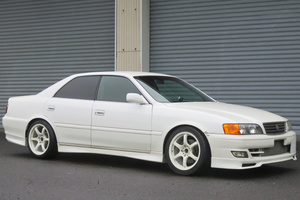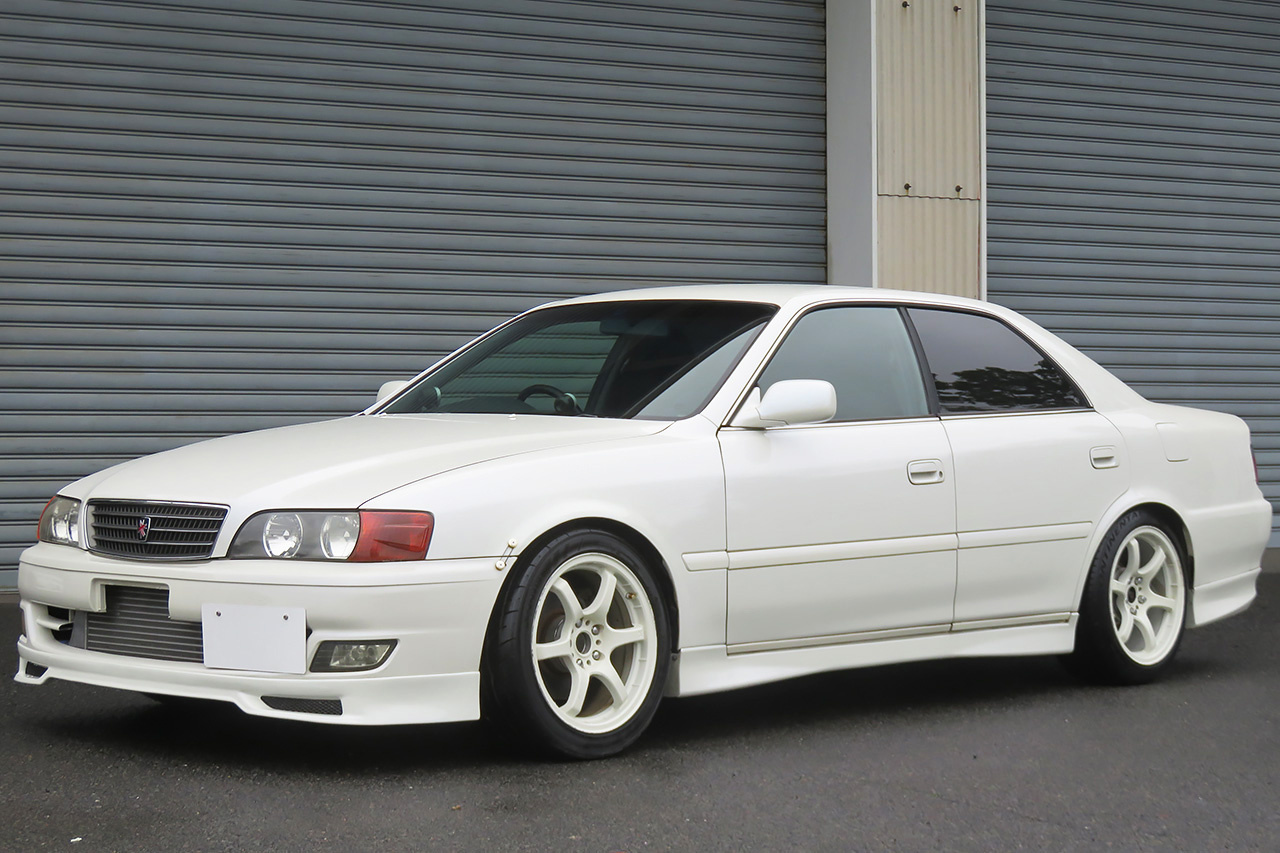 The Toyota Chaser was built in Japan from 1977 to 2001, mostly as a four door sedan. The Chaser shared a chassis with the Cressida/Mark II, and the Cresta. From 1977 to 1980 The Chaser was considered a compact car, becoming a mid size car in 1980. The fifth generation Chaser, the X90 was produced from 1992 to 1996, and featured many different engine options, but the two that interest us the most are the 1JZ-GTE, and the 2JZ-GE. The 2.5 liter twin turbo, and the 3 liter normally aspirated engine were both available, even with a manual transmission.
The Chaser was remodeled together with the Mark II and the Cresta in October 1992, entering its fifth generation. Starting with this model, the Chaser was divided into two lines: the sporty Tourer and the luxurious Avante. Everything about the two lines was clearly differentiated, from the exterior and interior designs down to the tuning specifications of suspension and steering.
Five gasoline engines were made available for the Chaser, ranging from a 1.8-liter inline 4-cylinder unit producing 120 PS to a 3-liter inline 6-cylinder DOHC 24-valve unit with a maximum output of 220 PS. The most powerful engine was the 2.5-liter twin-turbo unit that produced 280 PS, which was available only on the Tourer V model. A 2.4-liter inline 4-cylinder turbo diesel engine with a 97 PS output was also available. The suspension employed a newly developed 4-wheel double wishbone system. Depending on the model grade, advanced technologies including the electronically controlled TEMS suspension, the 4-wheel anti-lock braking system (ABS), the traction control system (TRC), and the torque-sensing limited slip differential (Torsen LSD) were standard-equipped or made available as options. In October 1993, an electronically controlled full-time 4-wheel-drive model was added to the lineup, which came fitted with a 2.5-liter engine (1JZ-GE). From August 1995 onward, all models were standard-equipped with an airbag for the driver's seat.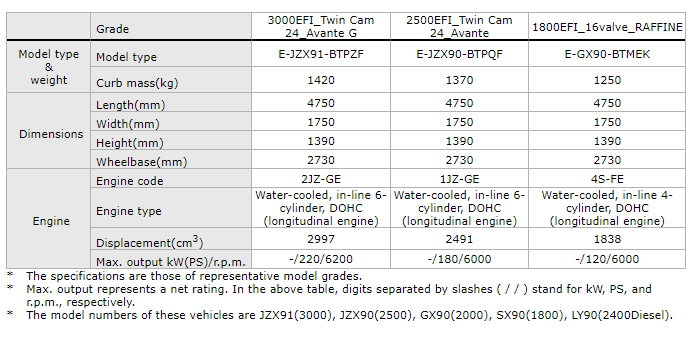 The X100, or 6th generation Chaser was produced starting in September 1996, so it turns 25 years old starting in September 2021. Like the X90, many engine and transmission options were available with the 1JZ-GTE, and the 2JZ-GE both being the popular engines with enthusiasts. The Chaser was discontinued in June of 2001, replaced by the Verossa.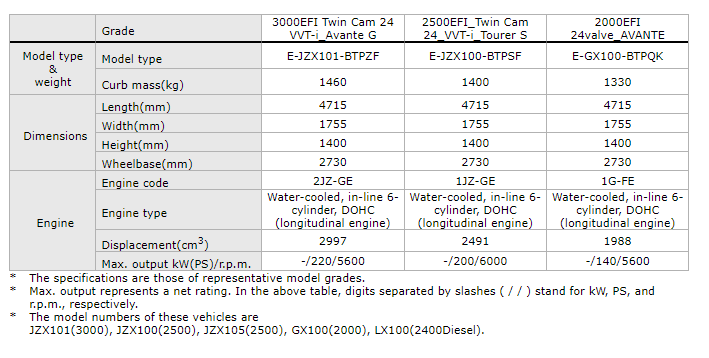 The sixth-generation Chaser was placed on the market in September 1996. Although it was advertised as a "dynamic sports sedan" at the time, strictly speaking it was a 4-door pillared hardtop.
The division of the sporty Tourer and luxurious Avante lines introduced in the previous generation was continued. Compared to the Mark II (one of its sister cars), the Chaser's overhangs were shorter by 45 mm, and its combination headlights with four round headlamps were also one of its distinguishing features.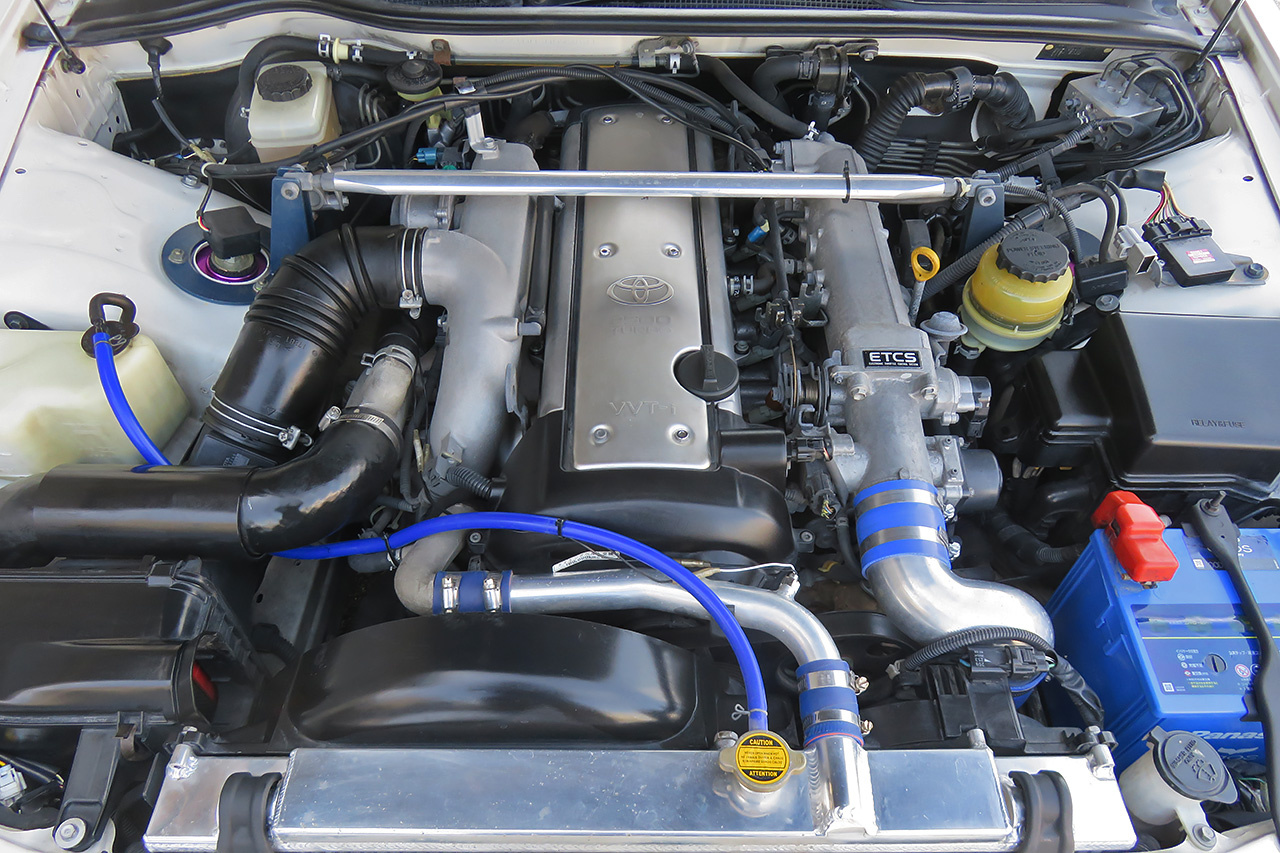 The gasoline engine lineup consisted of four inline 6-cylinder DOHC 24-valve units, including 2-liter and 2.5-liter "high-mecha" twin-cam engines producing 140 PS and 180 PS, respectively, a turbocharged version of the latter with 280 PS, and a 3-liter engine producing 220 PS. In addition, a 2.4-liter turbo diesel with 97 PS was available. The 2.5- and 3-liter units came with the variable valve timing mechanism (VVT-i), which improved the torque in the practical range of rotational speed as well as fuel efficiency. The twin turbocharger adopted in the previous Tourer V was replaced with a single turbocharger, although the output remained unchanged at 280 PS. The passive safety measures that were standard-equipped with this model generation included the anti-lock braking system (ABS) and dual airbags.
Production of the Chaser was discontinued in June 2001.
Toprank Global is your international vehicle dealer for importing and exporting cars. Toprank based in Japan will locate and ship your dream car from and to anywhere in the world. Local laws vary please contact us for more information. Call Toprank Global at (+81) 3-6222-8388 or
trade@toprank.jp
If you are military stationed in Japan at Okinawa, Iwakuni, Yokosuka, Atsugi, Sasebo, or other base we can deliver a car with Y plates, JCI completed, and registered ready to be driven on Japanese roads. Do you need a loan from Navy Federal Credit Union, or Penfed Credit Union? We can have the vehicles appraised by a third party inspector.

Storage is available for customers in the USA that purchase vehicles not yet 25 years old. http://toprankjdm.com/storage Toprank Global can store your JDM car inside or outside our warehouse just 40 km from Tokyo at our secure and safe location. Please contact us for more information, pricing, and maintenance options available.

If you live in a part of the world, where you don't have to wait until vehicles are 25 years old to import, such as Germany, France, Ireland, England, Australia, New Zealand, Hong Kong, or Canada, Toprank can ship a vehicle to you in your country. If you are wondering if you can import a used JDM car, we can help you navigate this process. From inspection and purchase, cleaning, shipping, customs clearance, we can simplify the process for you. For more information email us at : trade@toprank.jp

Toprank has experience selling cars like the Nissan Skyline R32 GTR, Skyline R33 GTR, Skyline R34 GTR Vspec, Nissan Silvia S13, S14, S15 Spec R, Honda Integra Type R, Civic Type R, Nissan Stagea 260RS, and Toyota JZX100 Chaser Tourer V worldwide.