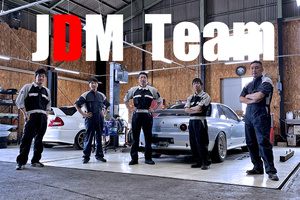 Hello JDM lovers from all over the world. In this episode, I'd like to introduce our team members who are specializing in JDM cars at Toprank PDI(Pre Delivery Inspection) center and who are also hard core JDM enthusiasts.
There are five members and all of us love JDM culture, drive JDM cars and are professional workers.
Let's meet our team leader Yasuhisa Yamauchi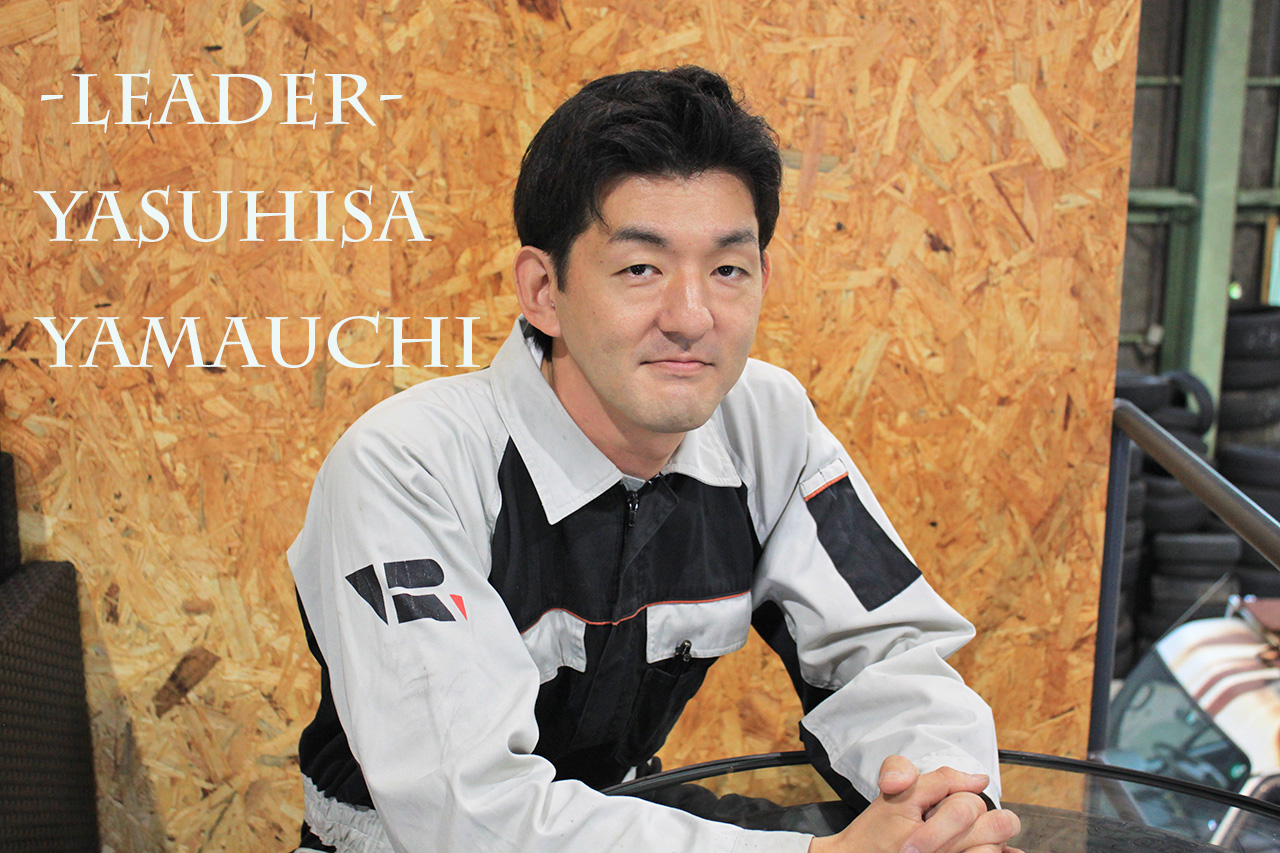 Yamauchi is our team leader and manages the JDM team's work, motivating us :) . He spent his childhood in England and Jordan and is fluent in English and Russian.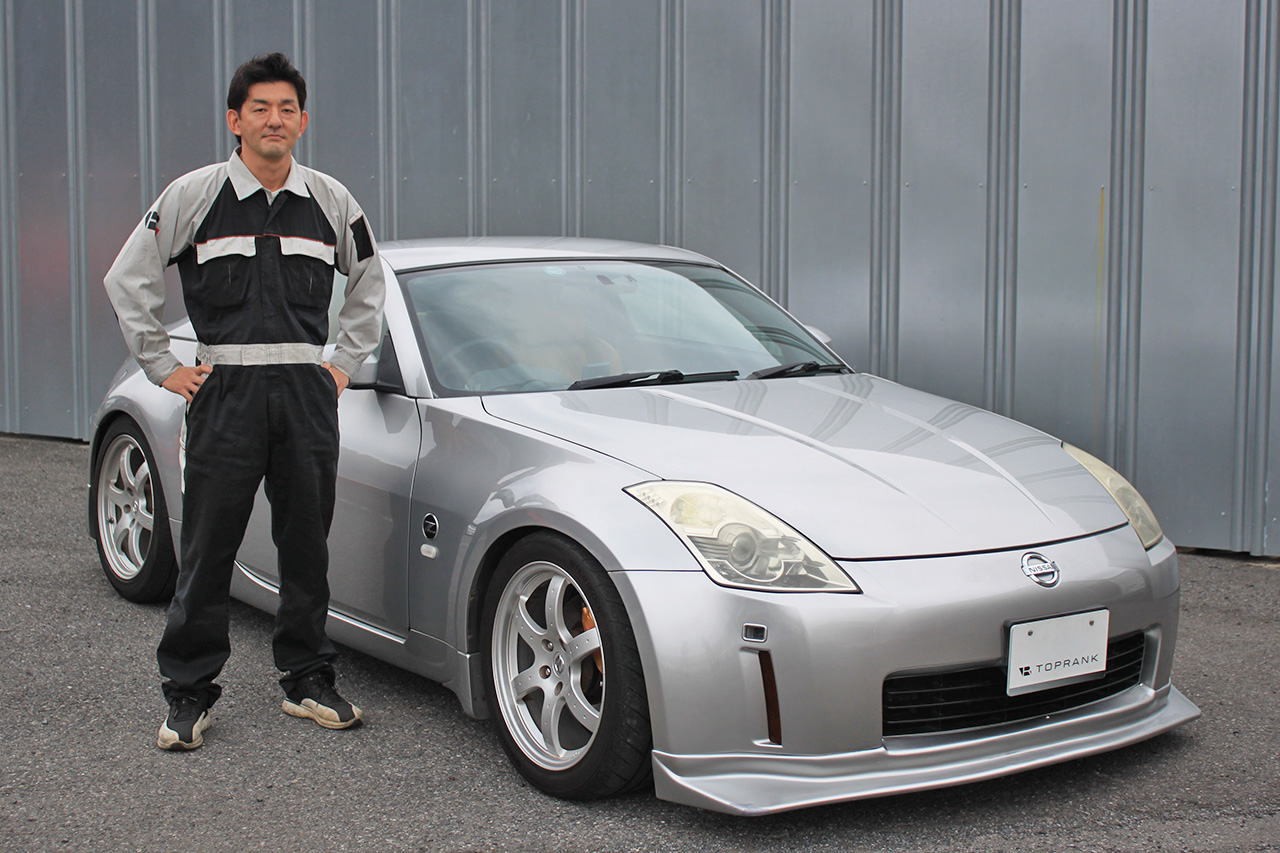 His ride is a silver Nissan Z33 (350Z).He loves this muscular, wide and low silhouette. He is planning to supercharge his Z.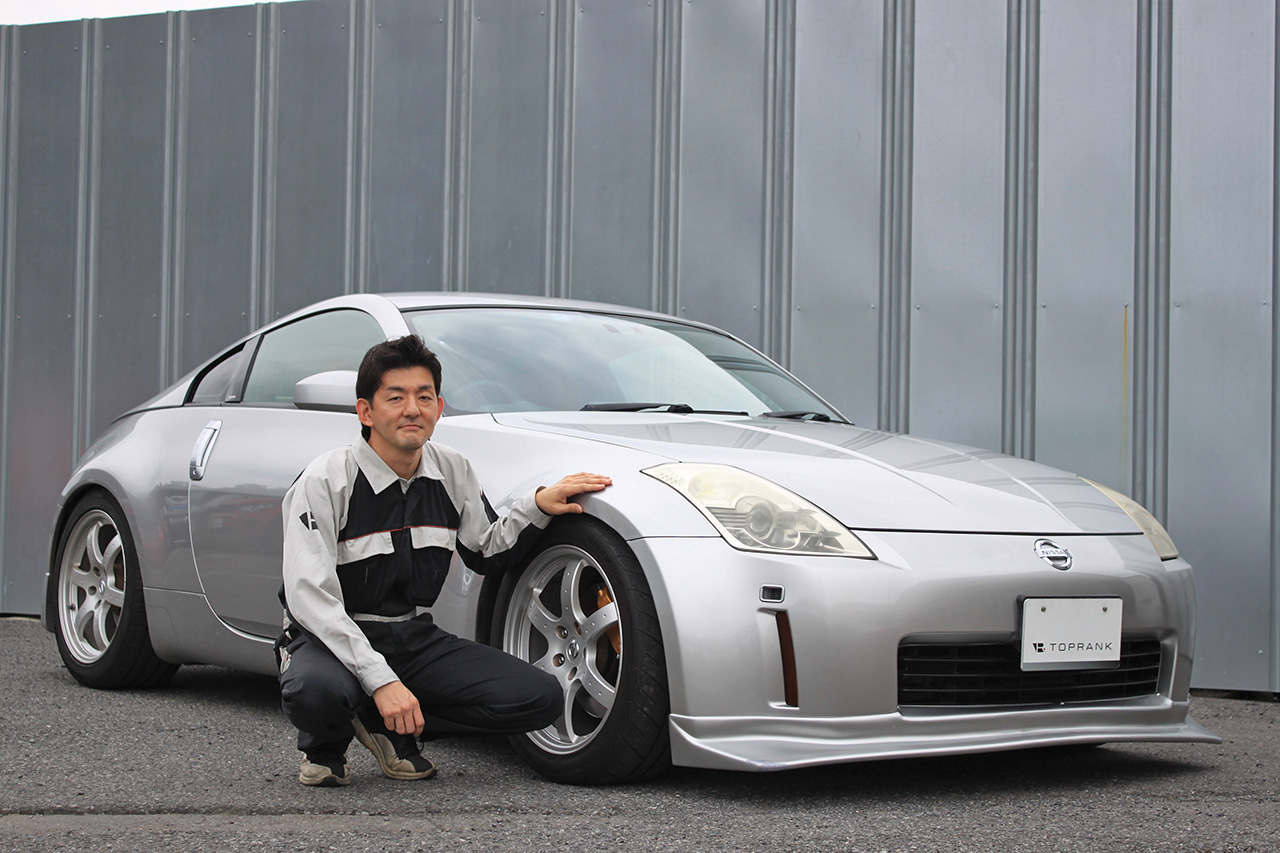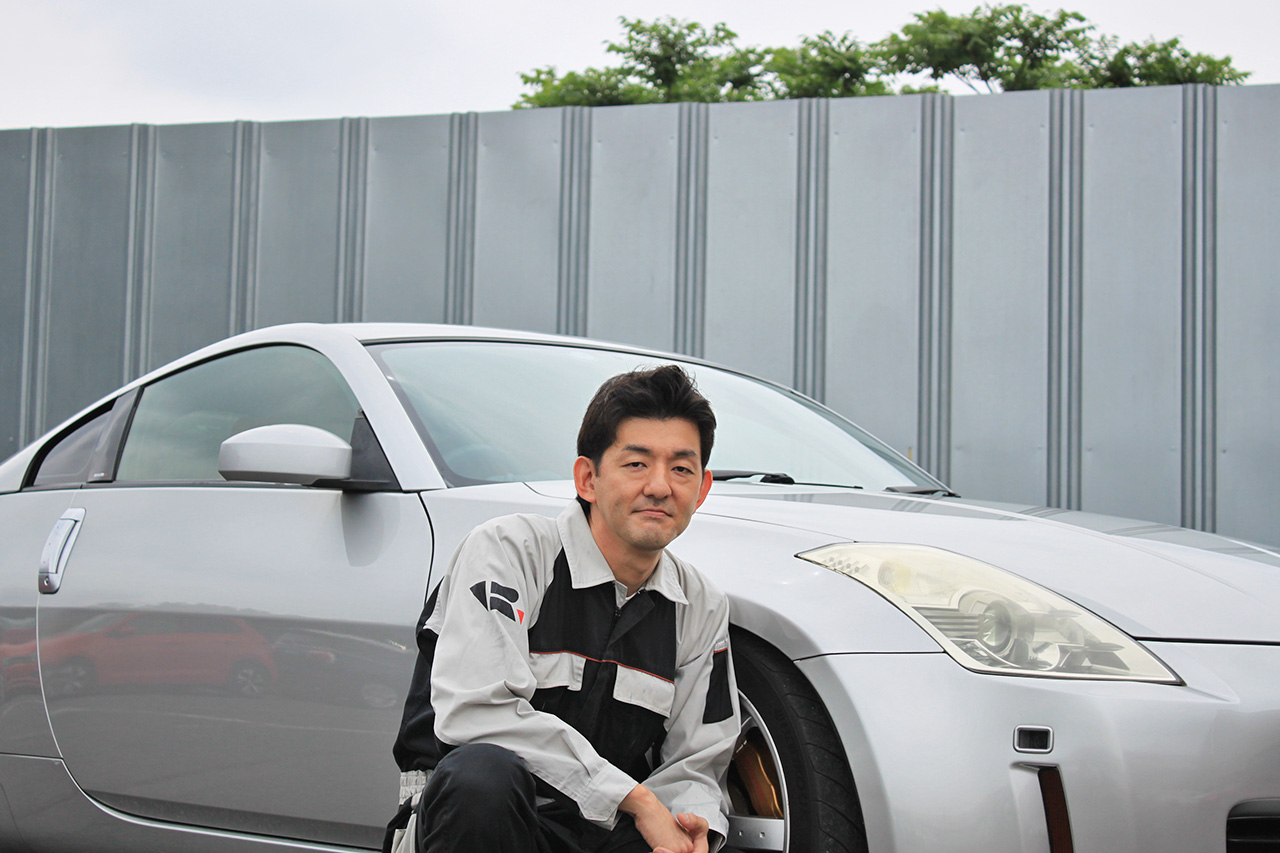 For those of you who haven't heard of "Sato-san", He is a legendary Japanese mechanic, specializing in Nissan cars especially GT-R.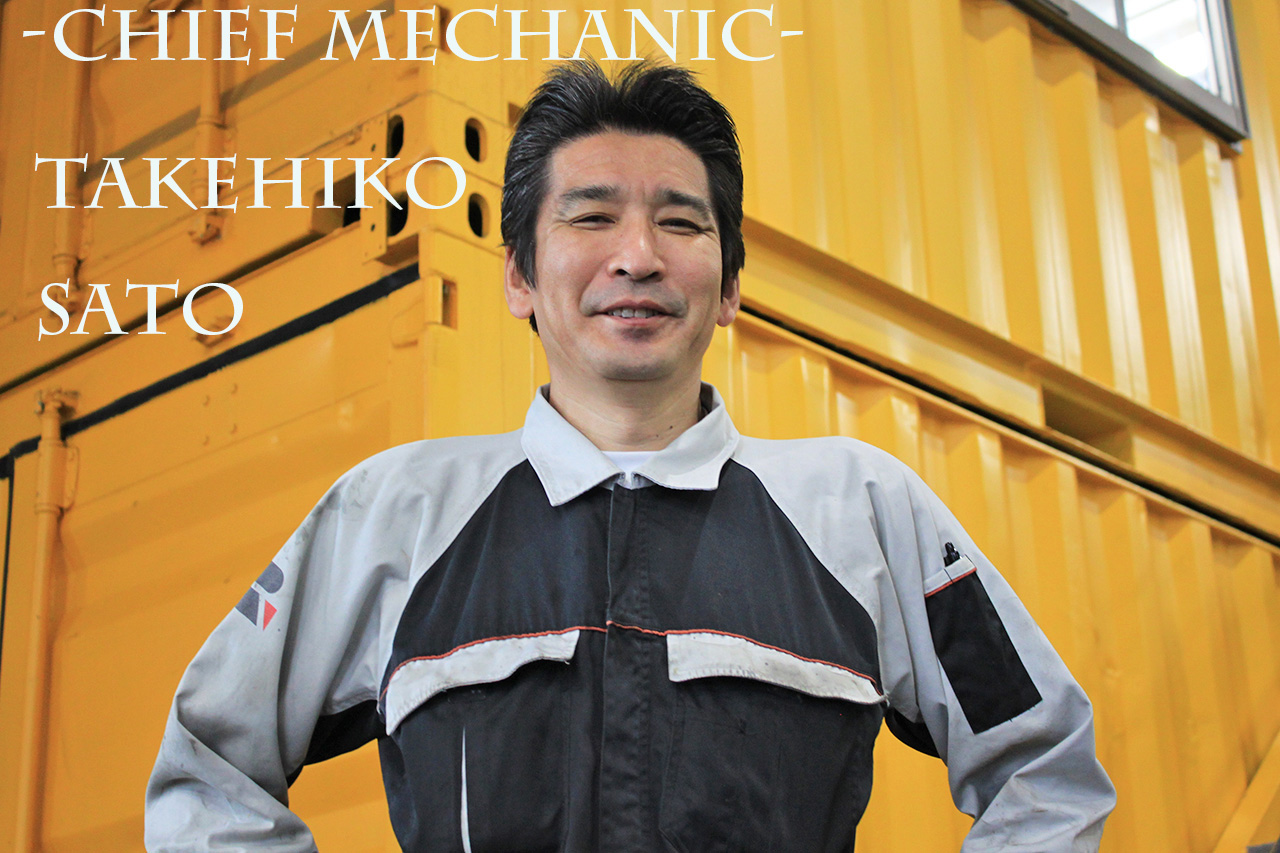 He worked for Nissan Prince for 20 years and was a factory manager and master technician. He literally knows EVERYTHING about the Skyline and builds his own race cars.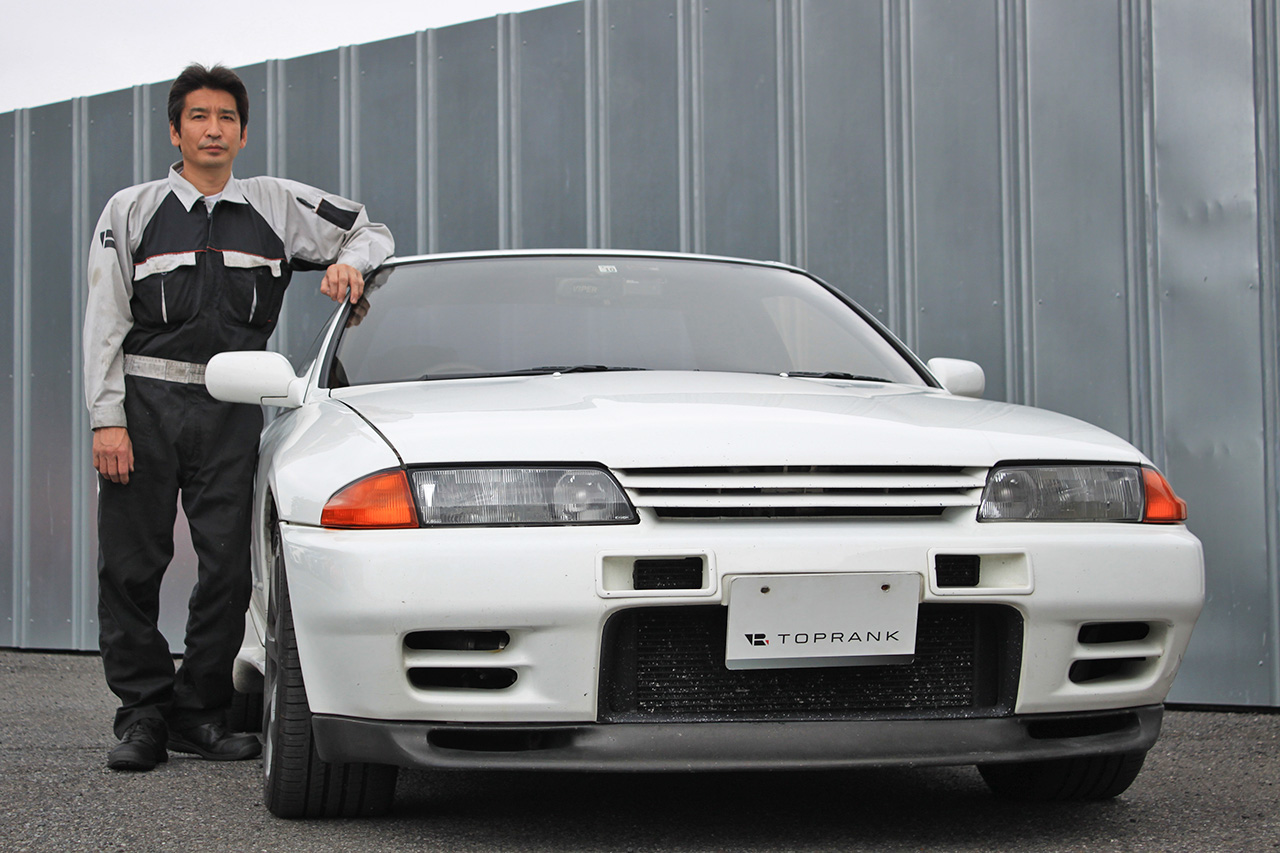 Sato drives this white Nissan Skyline BNR32 GT-R and this is his fourth R32. This might look stock but don't be fooled, this R32's internal is heavily modified and he enjoys doing time attacks at the famous FSW (Fuji SpeedWay) on the weekends.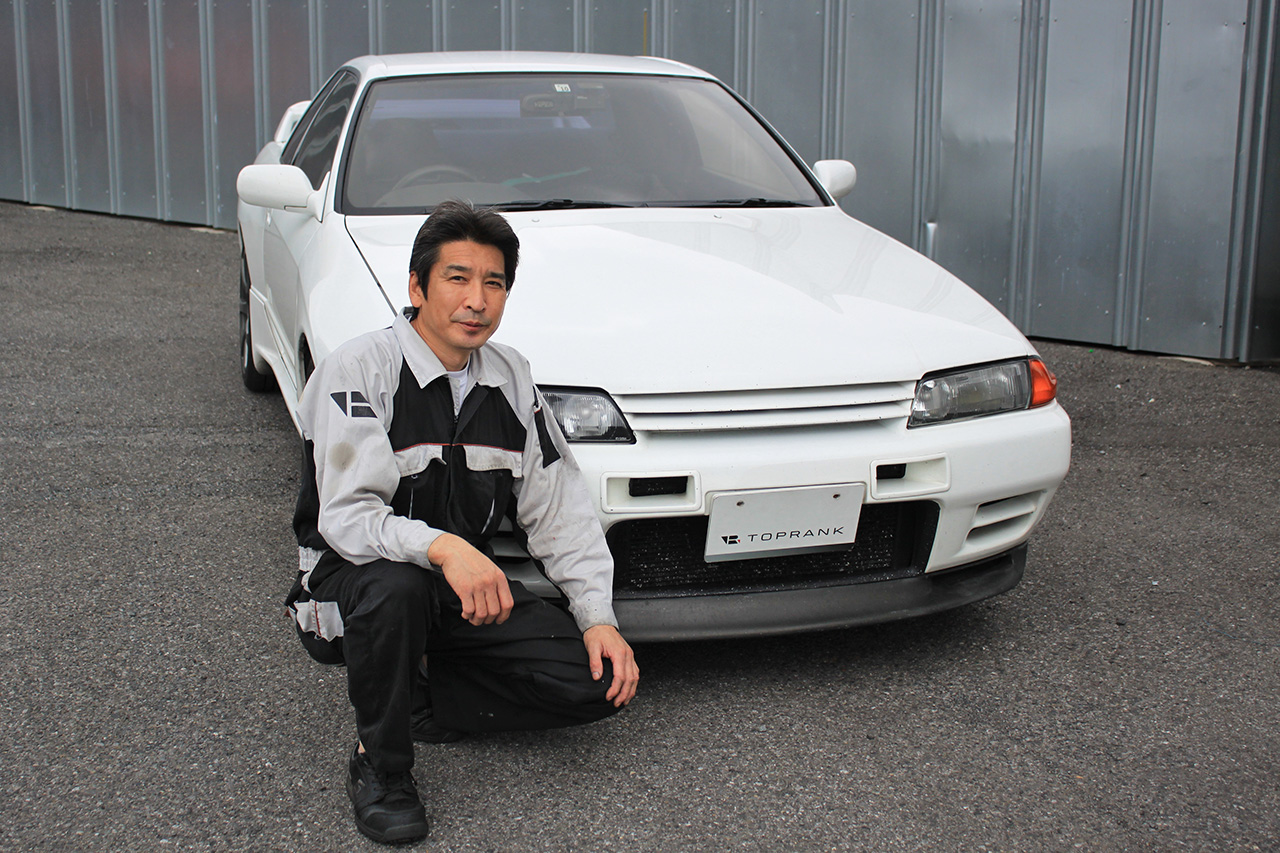 There's no doubt he can handle any type of modification, repair service and maintenance on any type of JDM cars.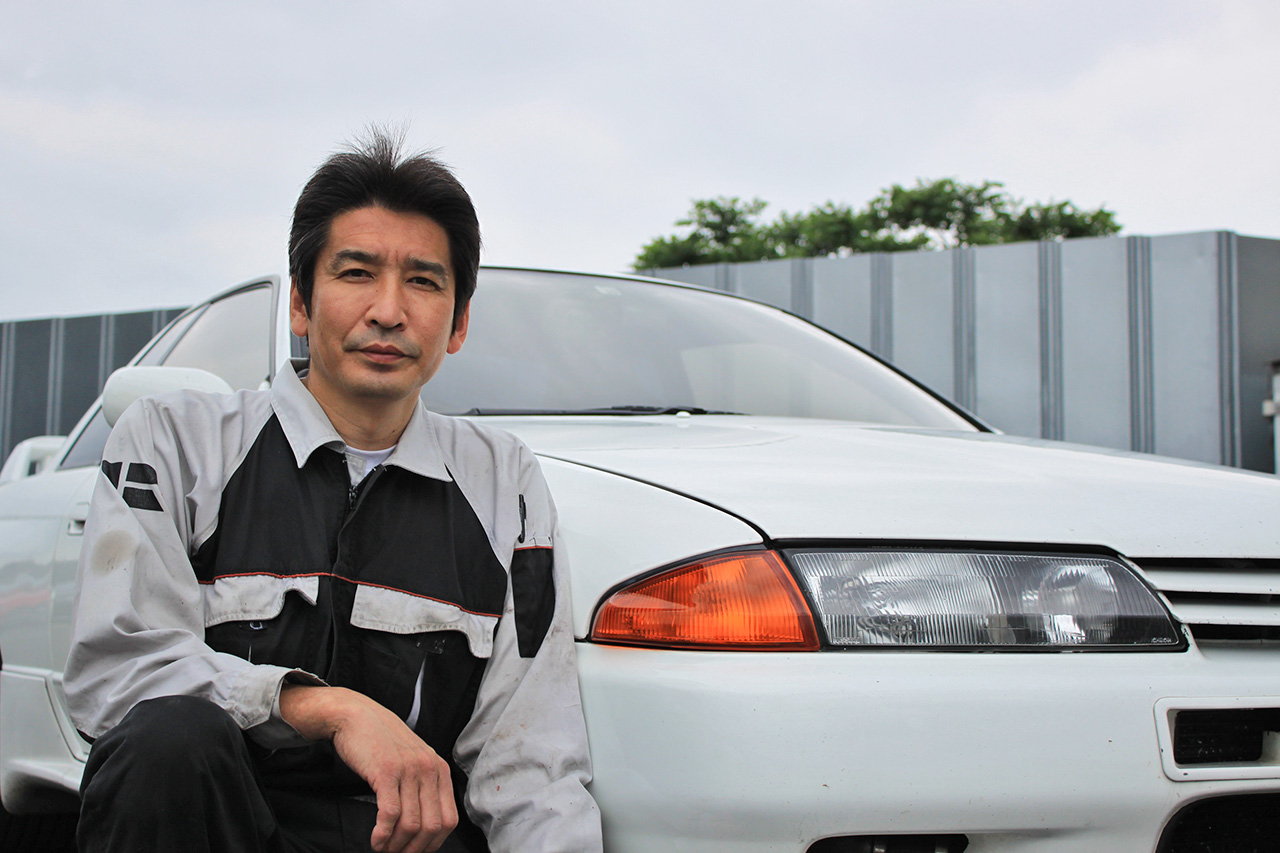 Hayashi is our best bodywork craftsman.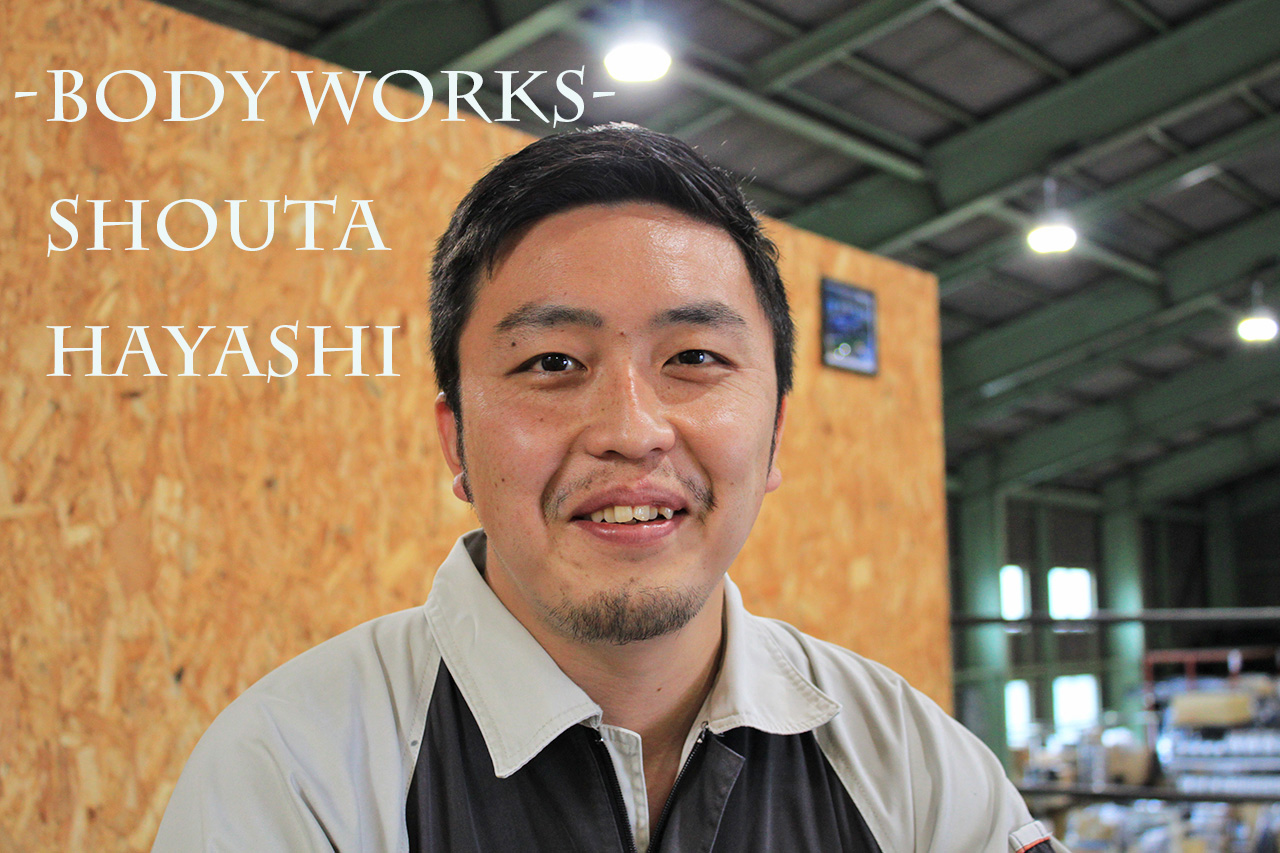 His knowledge and skill of bodywork is outstanding. He is not only a bodyworker but also a painter so you can entrust him doing the body repair from a small dent to heavy damage at ease.
He also deals with auto auctions and is responsible for purchasing our inventory cars.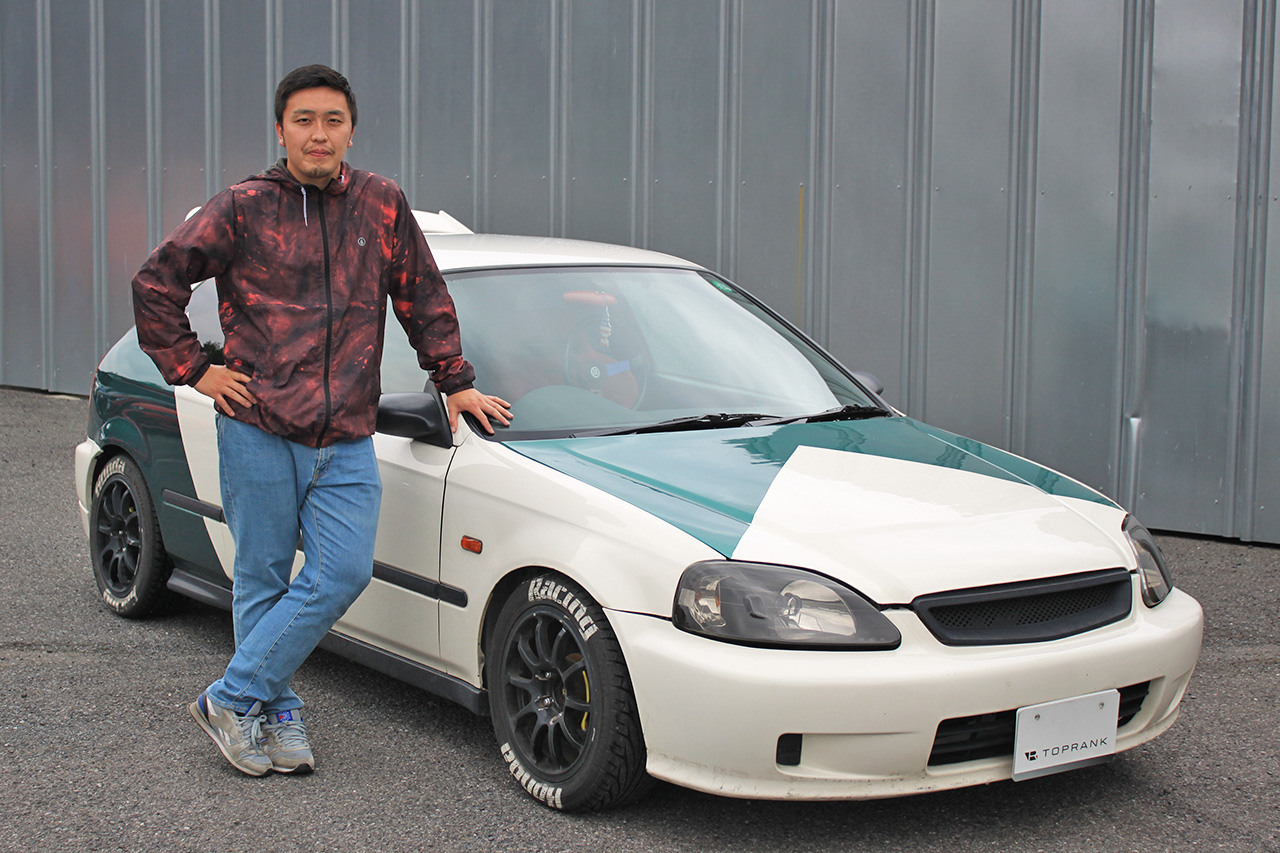 Hayashi drives this champion white Civic EK9 with Kanjo-style Marlboro paint. He did this custom paint job by himself of course.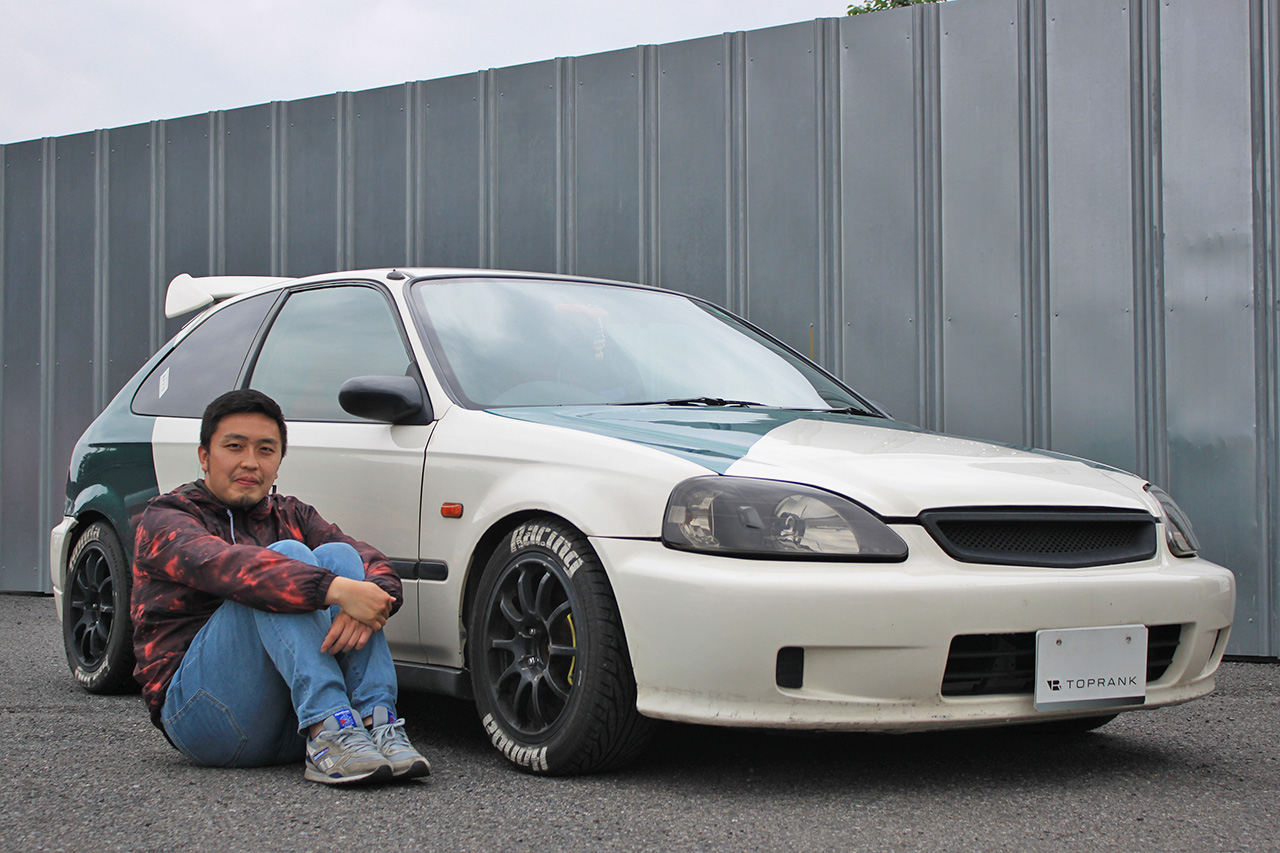 Hayashi is a Honda lover as you can tell and knows every little detail about Civic and Integra. He is the one to ask if you have questions about Honda cars.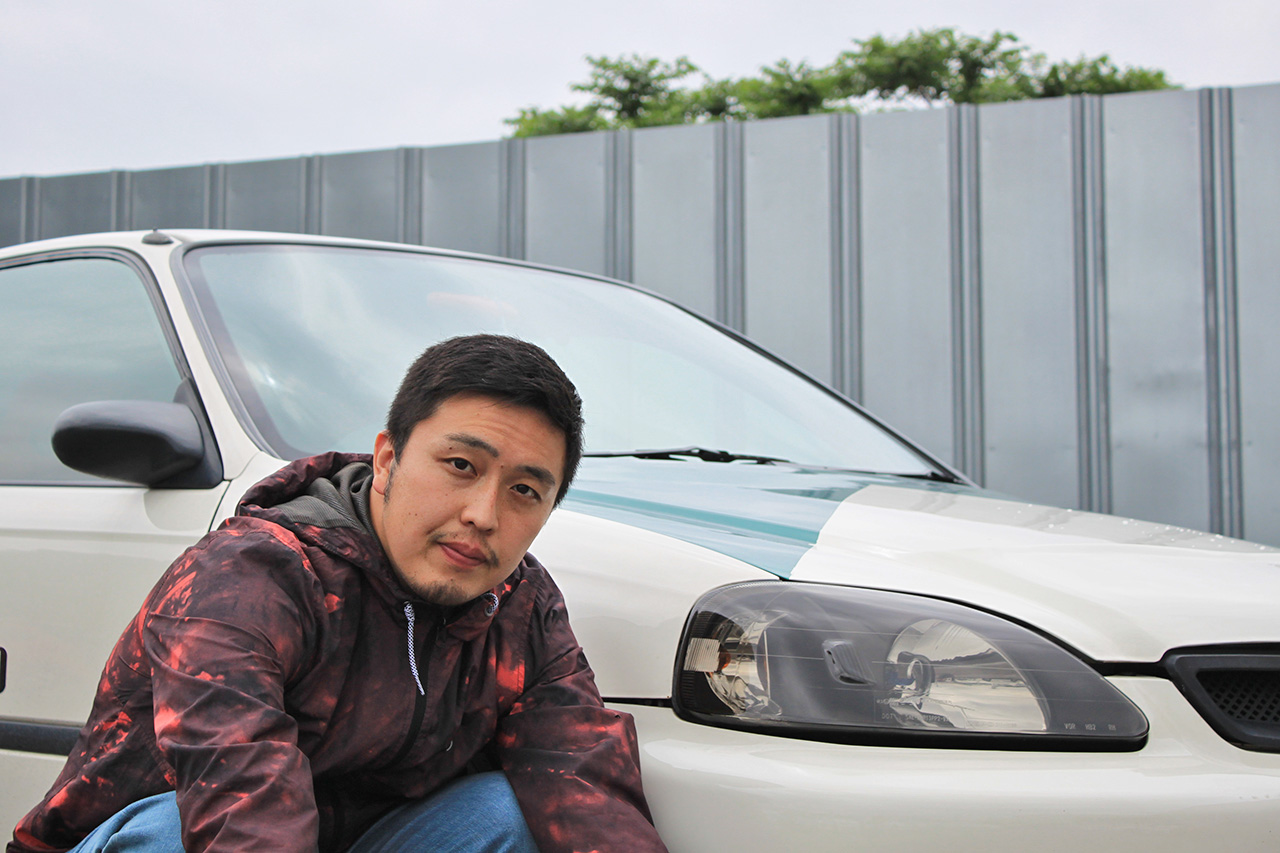 Kamiishi is our mechanic and also has fallen in love with Skylines just like Sato-san.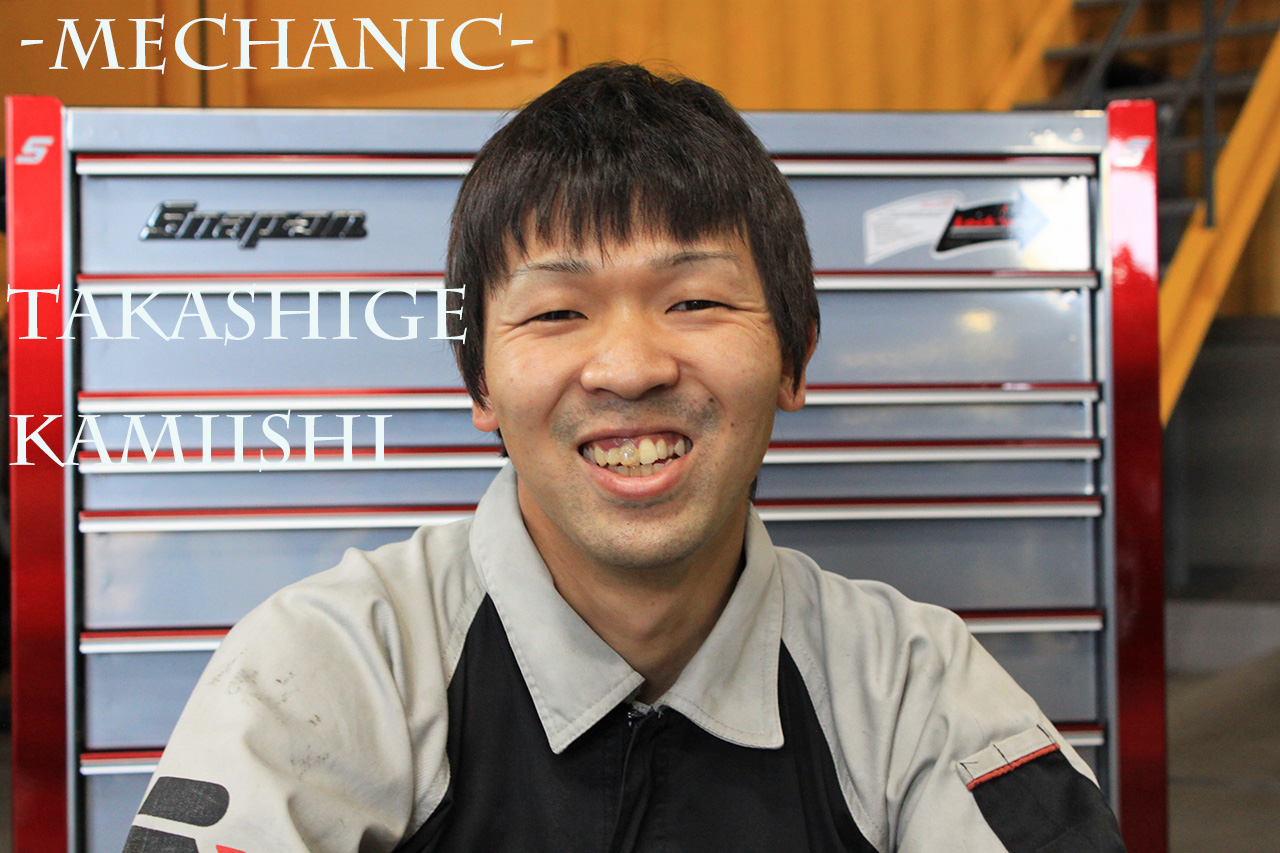 He inspects all the JDM cars that enter the PDI, checking for any damage, malfunctions, and aftermarket parts. He is also responsible for doing repair and maintenance service.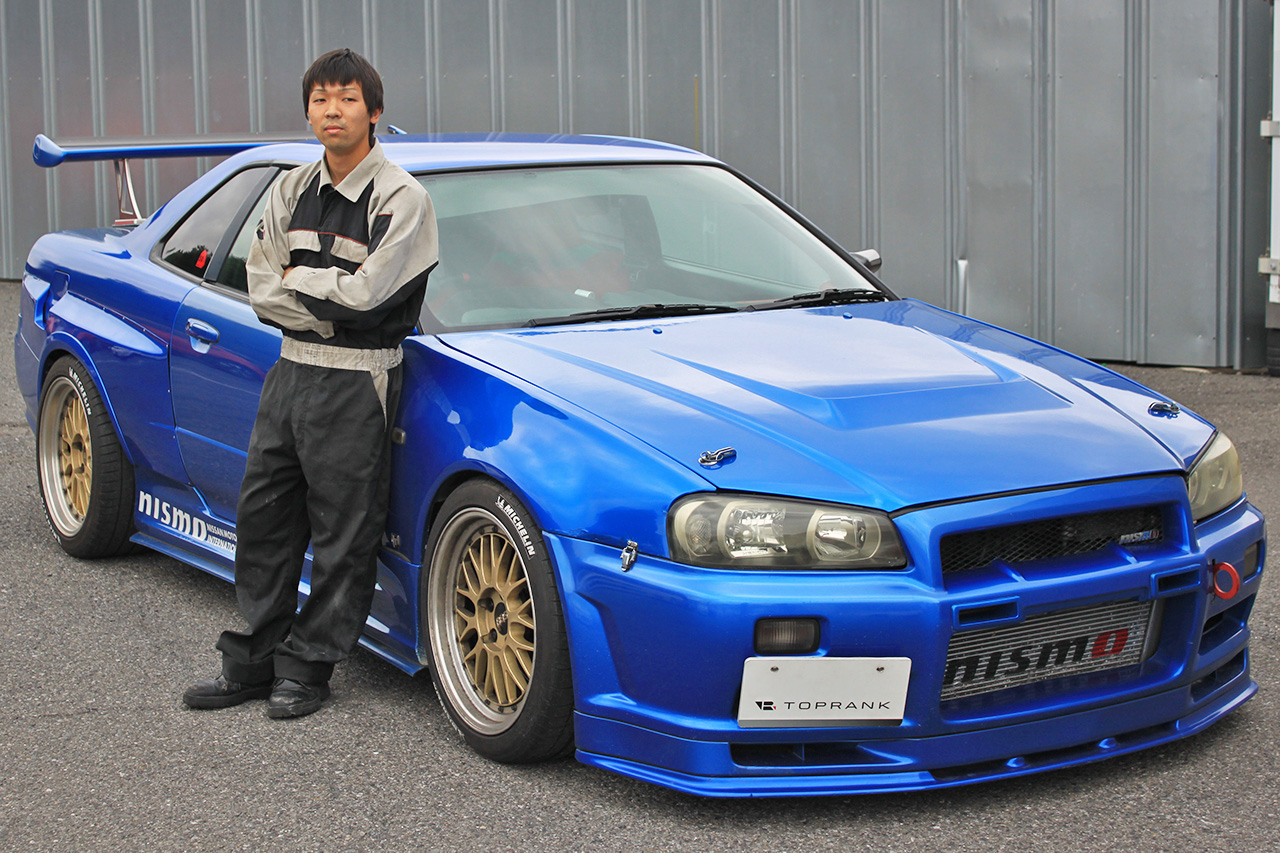 This is Kamiishi's Nissan ER34, yes this is ER with the RB26DETT under the hood. He used to be a private mechanic and built this Skyline. He loves driving in the mountains and Tokyo expressway on weekends.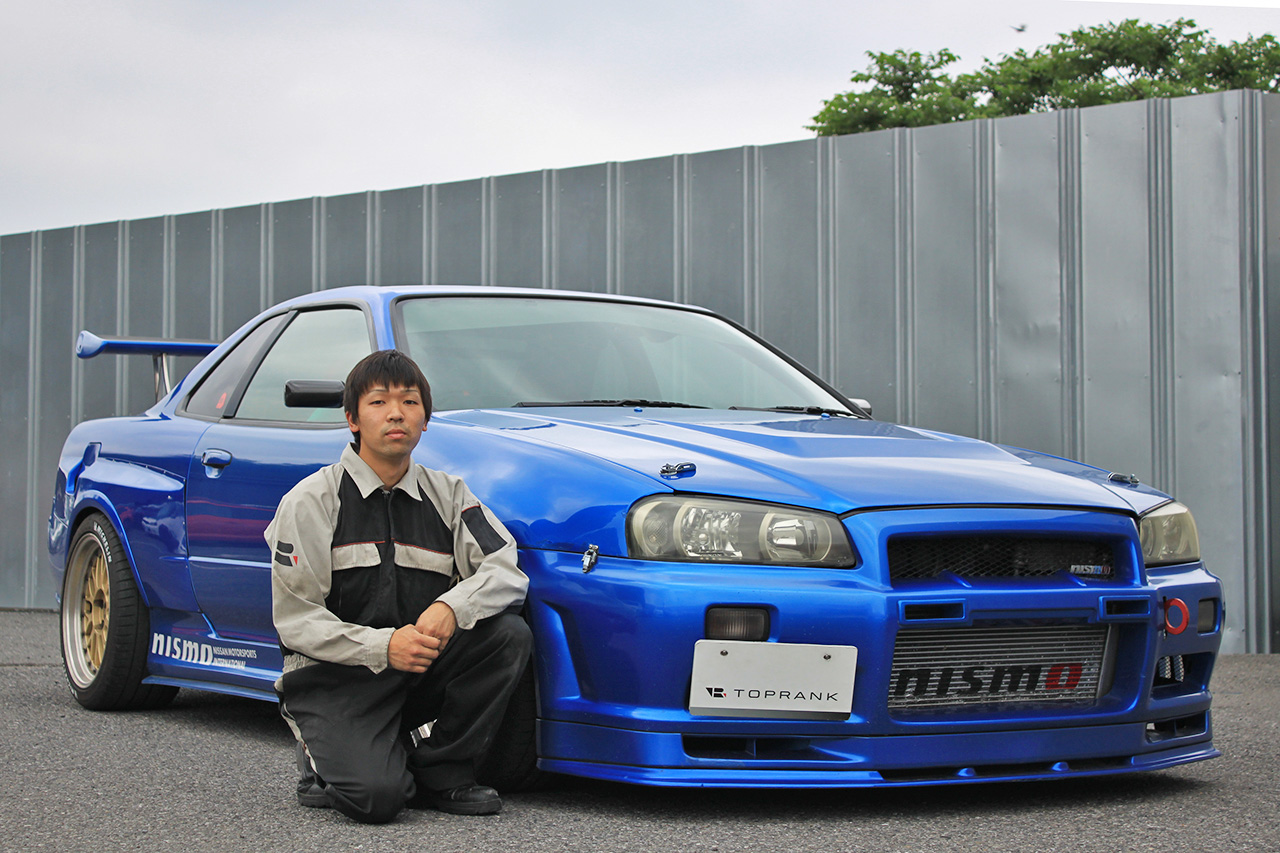 His knowledge of aftermarket parts and modification is remarkable, you can count on him finding aftermarket parts that match your car.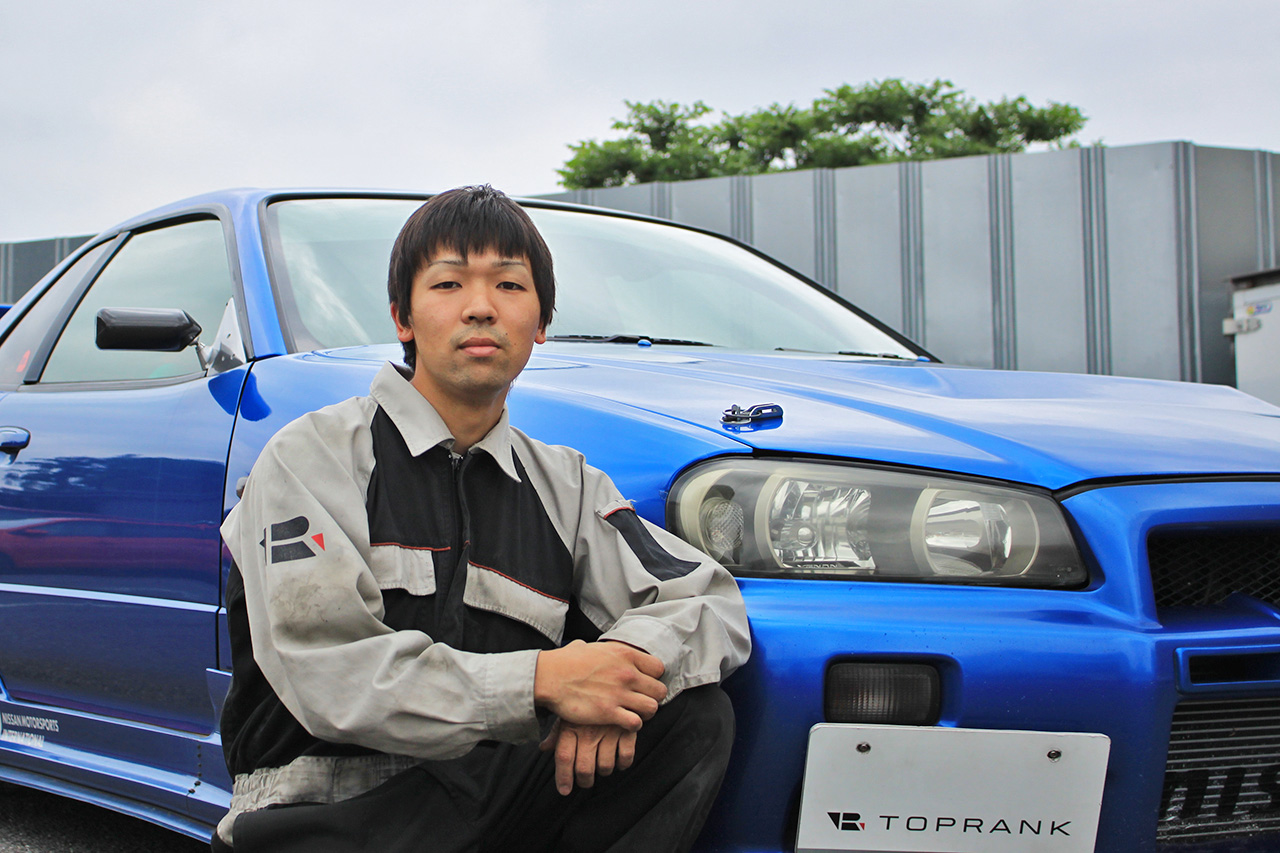 Sekine is another mechanic and responsible for repair, maintenance service, detailing, and shooting photos for our inventory page.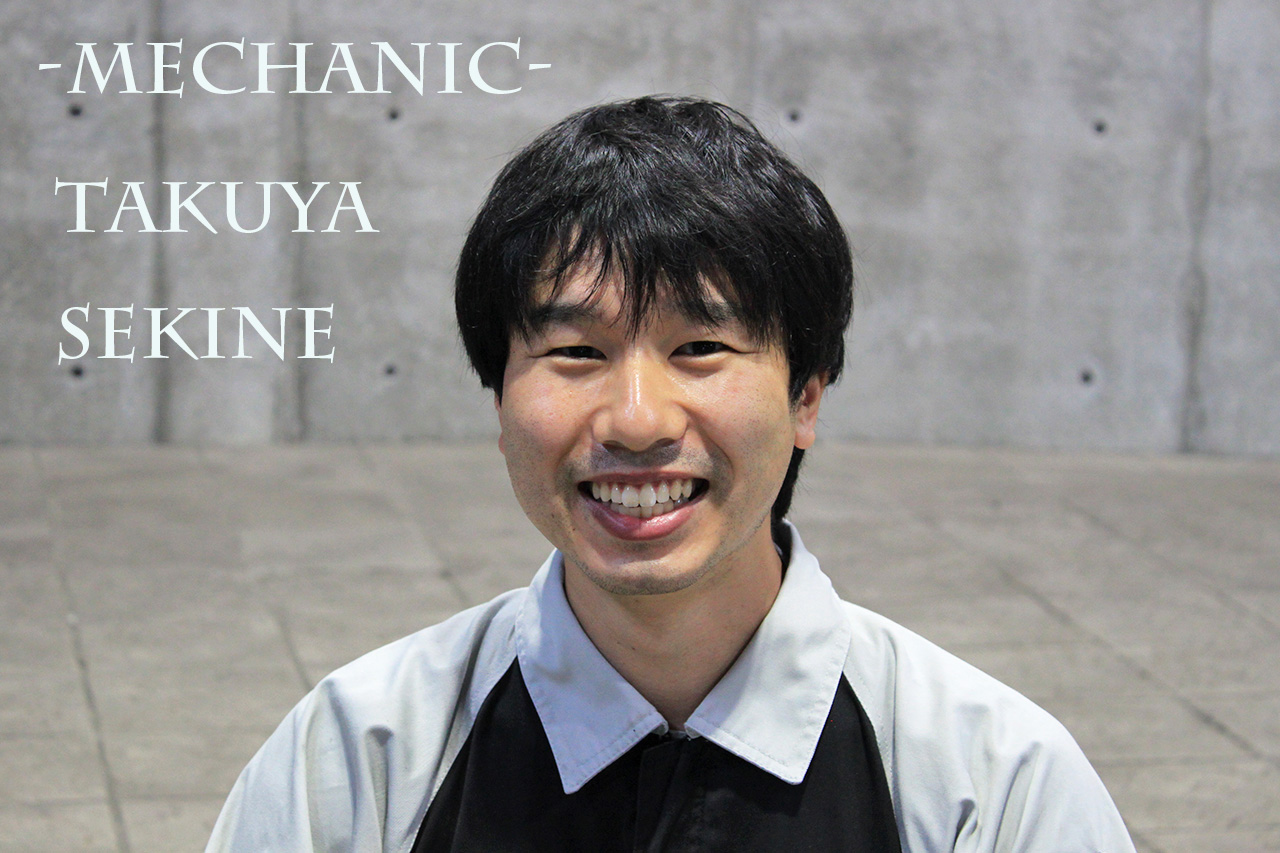 He spent his school days in California and majored in automotive technology. He speaks English so if you have mechanical questions, he can take care of your problem.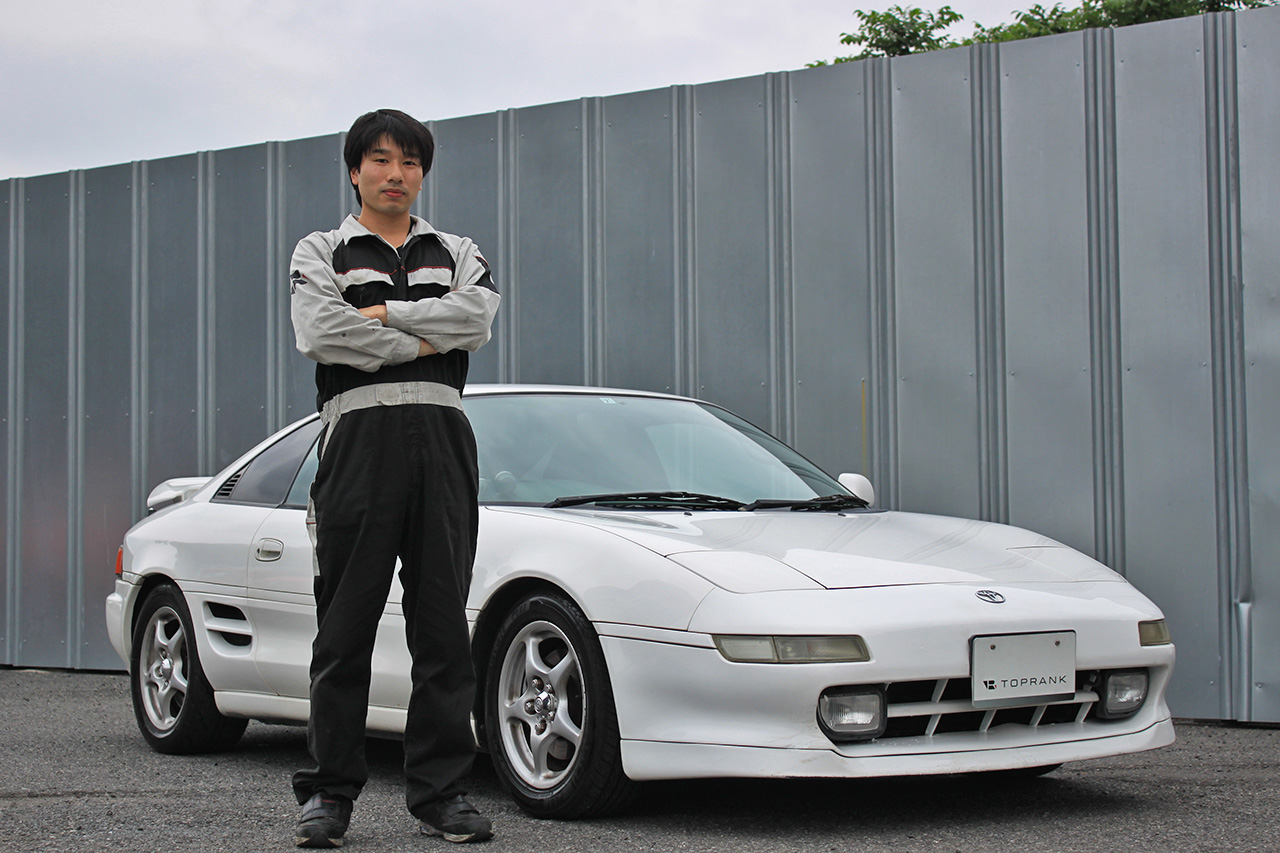 Sekine drives this boosted white Toyota SW20 MR-2. He loves Toyota, Subaru, Japanese rally cars. He was in the United States when the first R32 was imported to the states by Toprank and fell in love with JDM cars since then.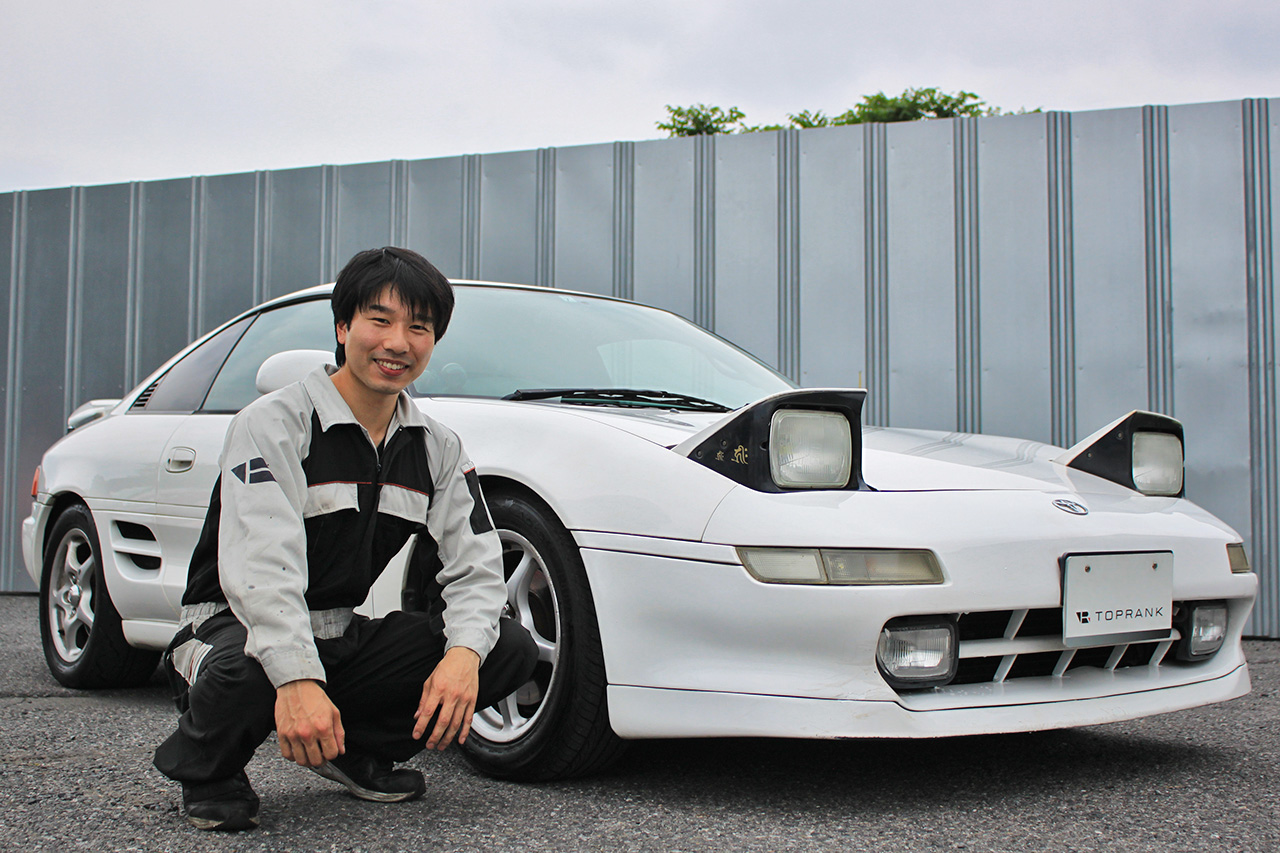 Sekine is a big fan of any kind of motorsports and has a thing for modifying cars to go faster.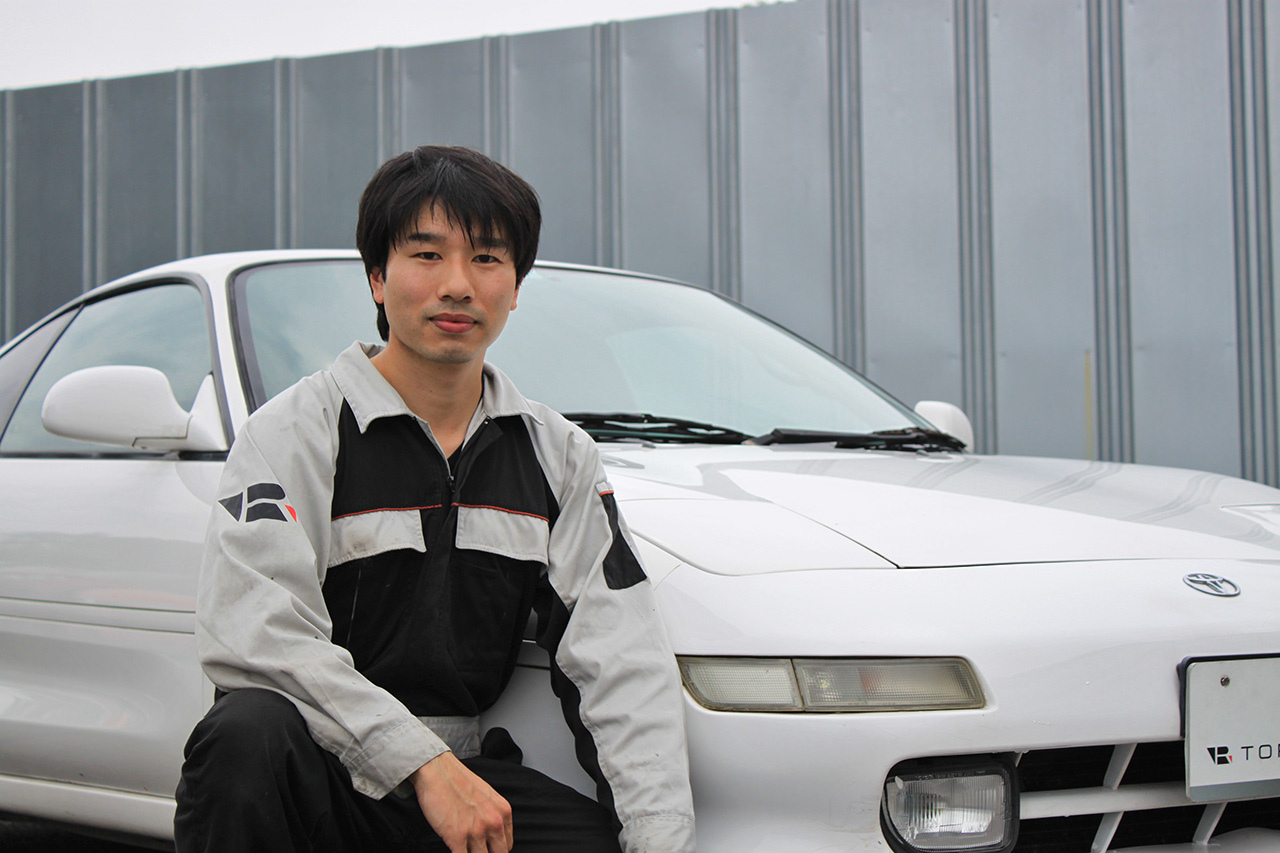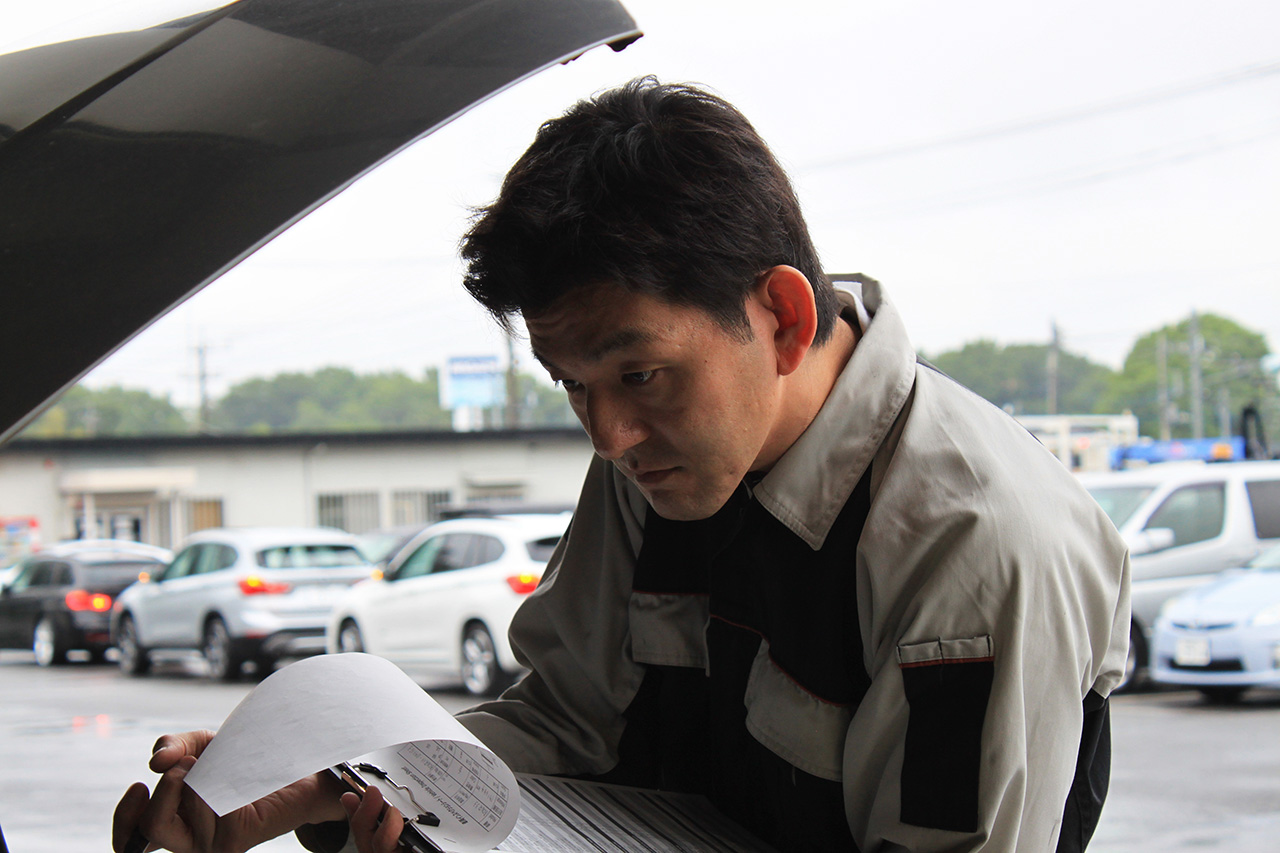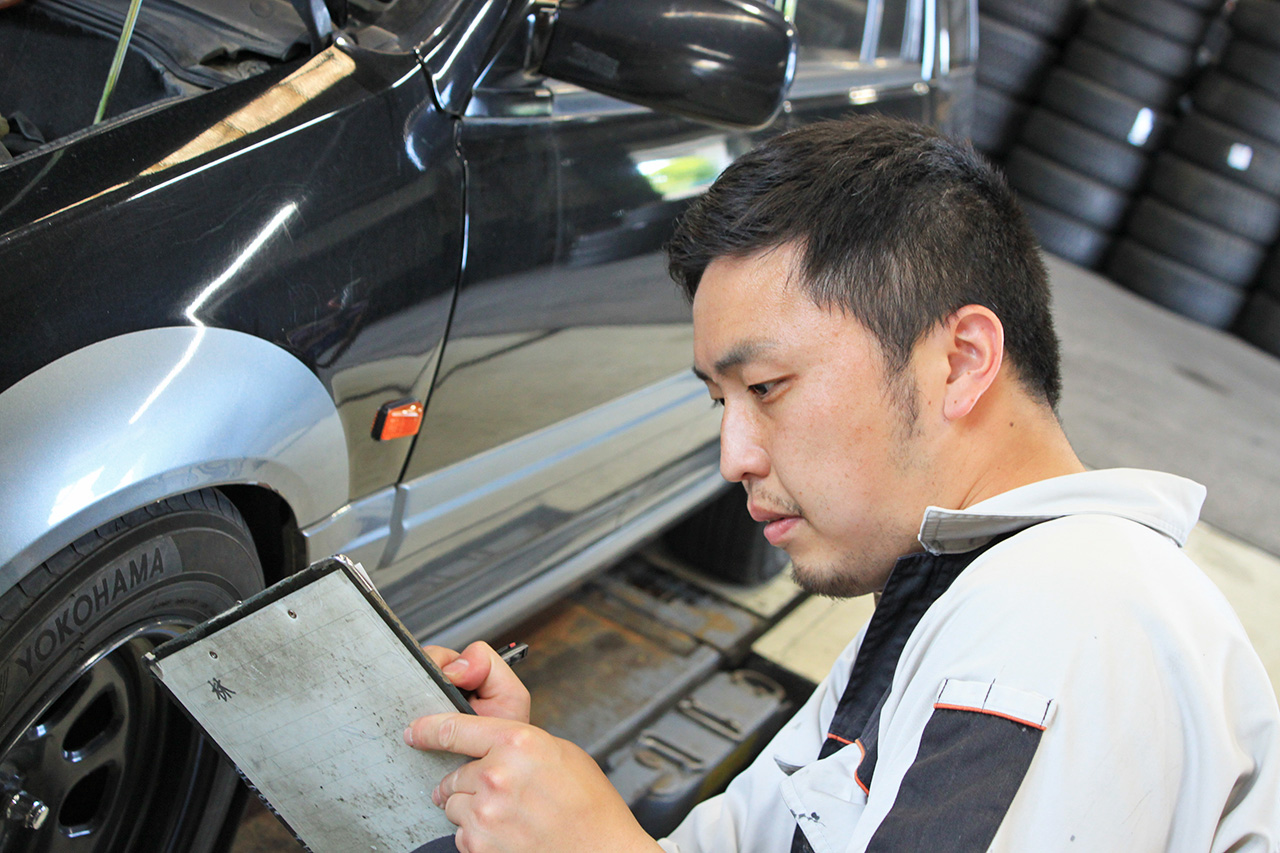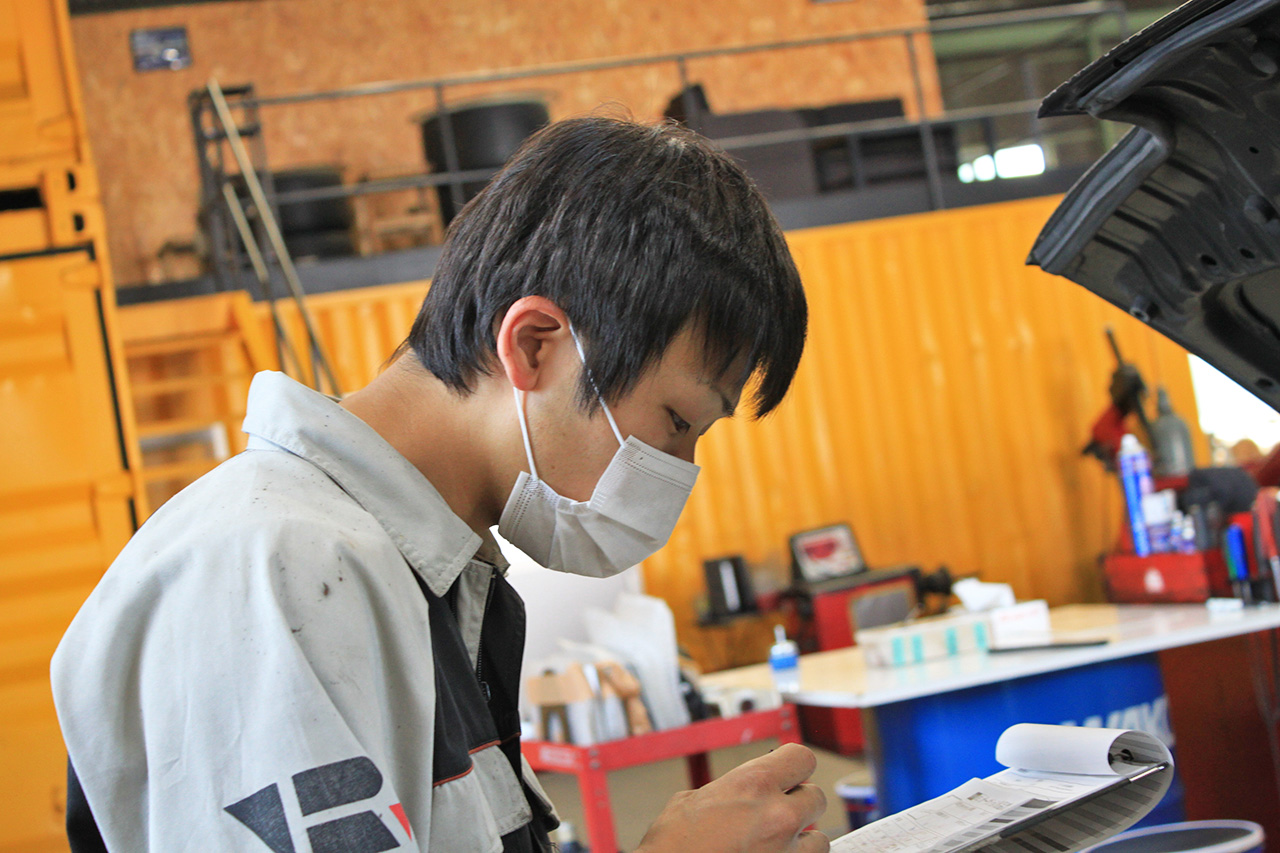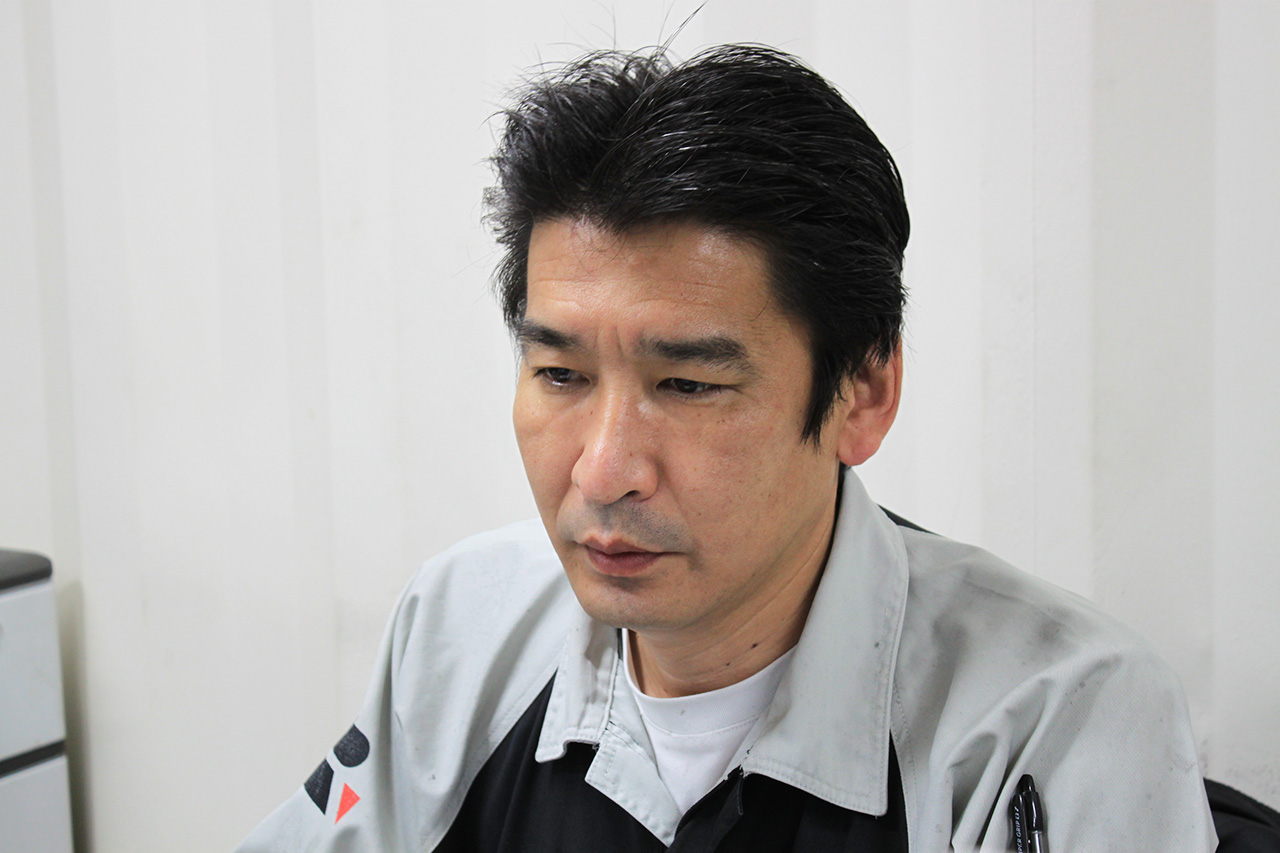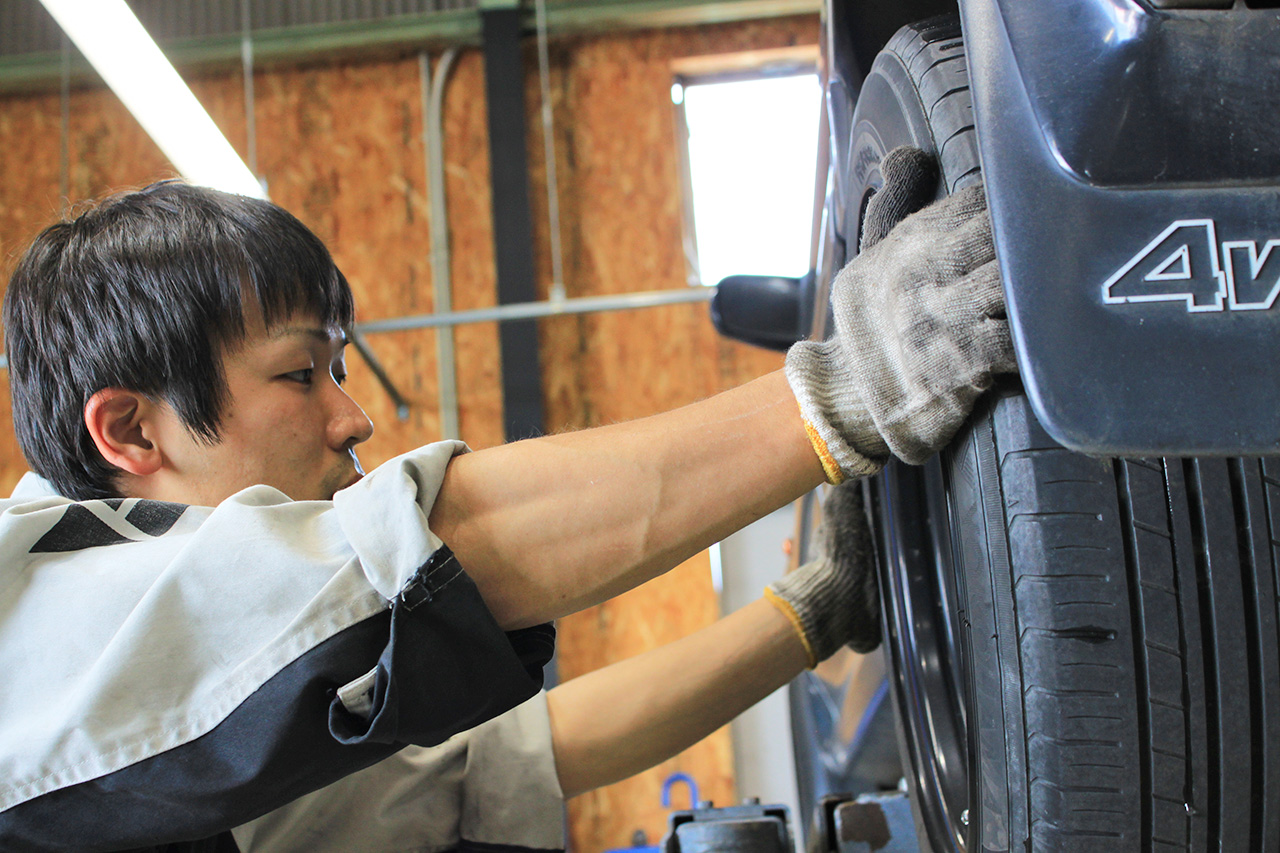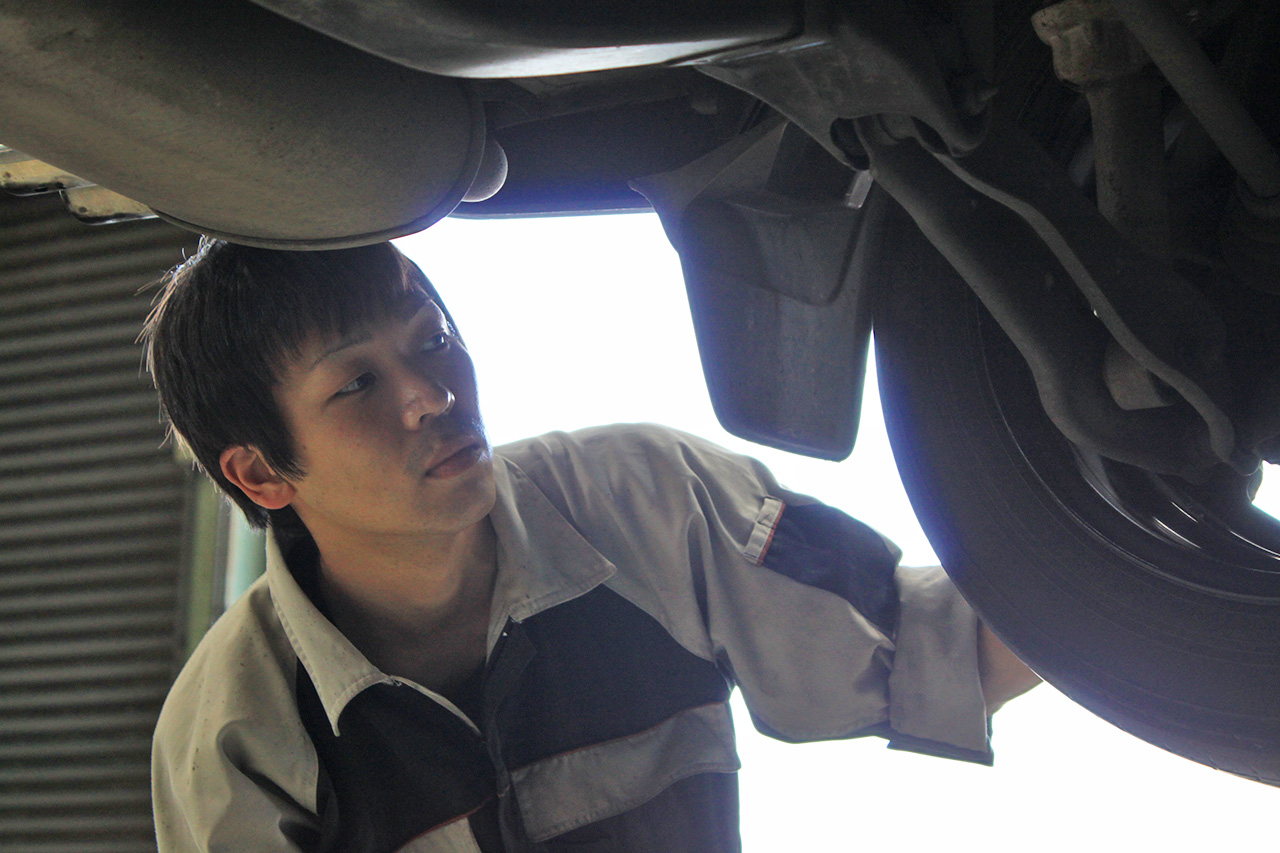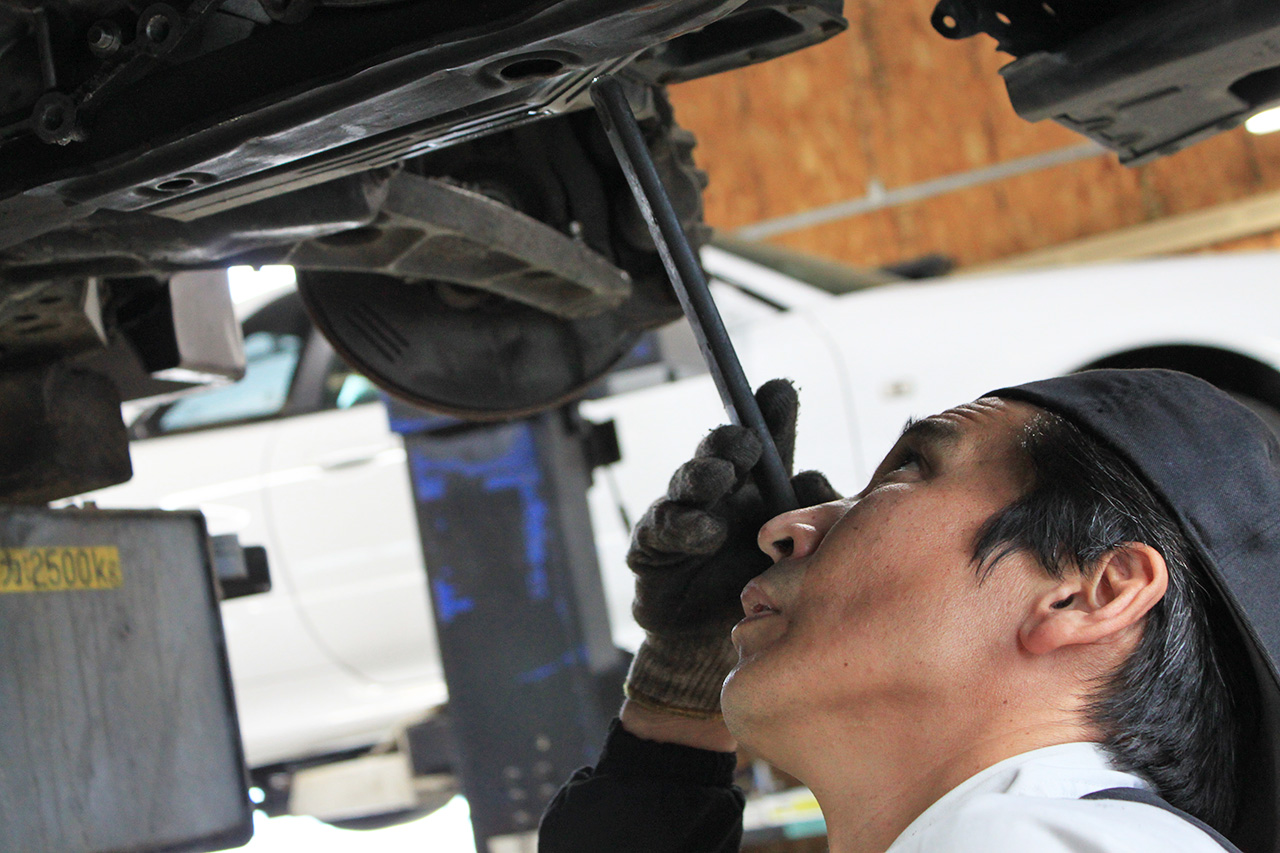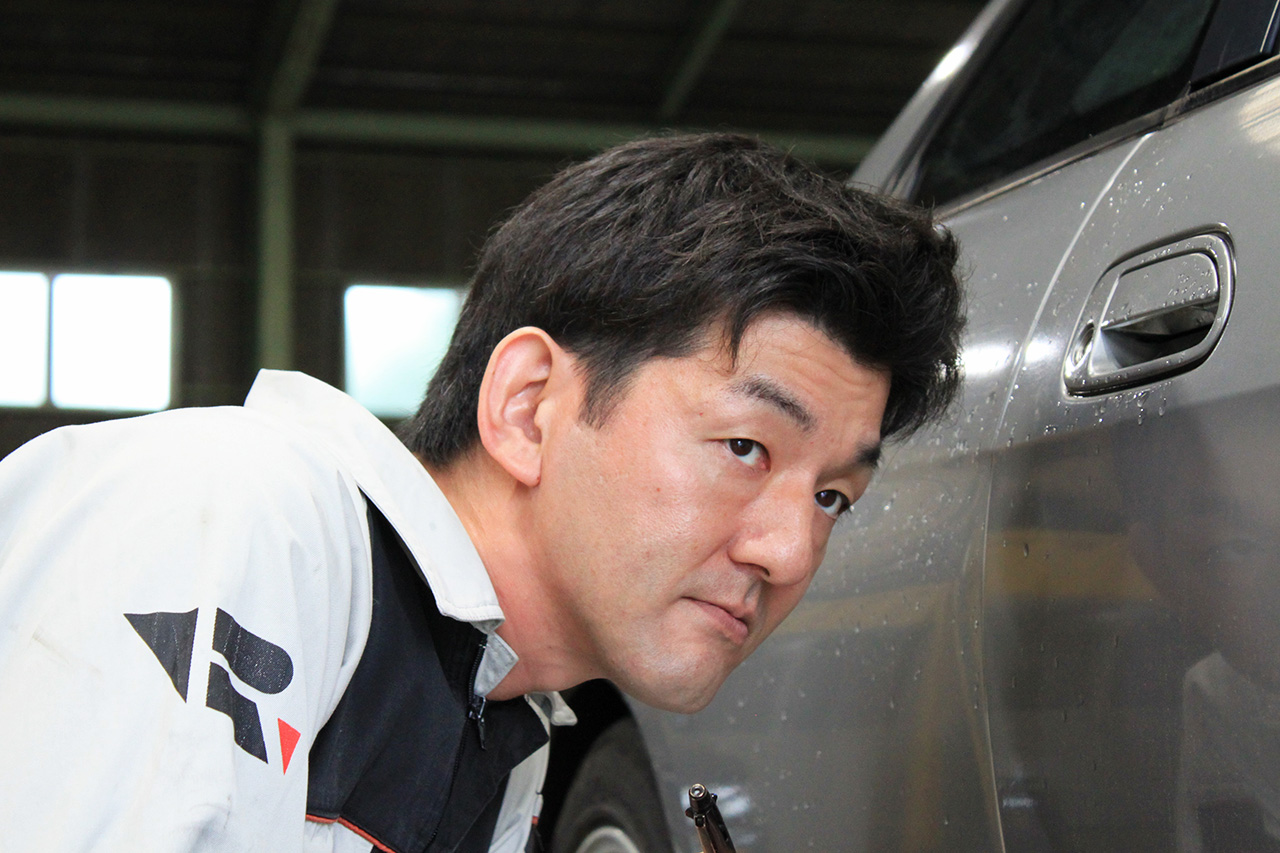 Once we receive our new inventory cars from auto auctions or domestic purchase, we inspect every single part of the car to check if there's any damage or malfunction, Sato makes repair quotes and orders parts.
Repair and Maintenance Service
Sato manages the service schedule and leads the service procedures to make sure the car will be delivered to your place in the best condition. Sato is usually an easygoing person but once he stands in front of a car, he turns into a very strict craftsman and operates two other mechanics, Kamiishi and Sekine passionately.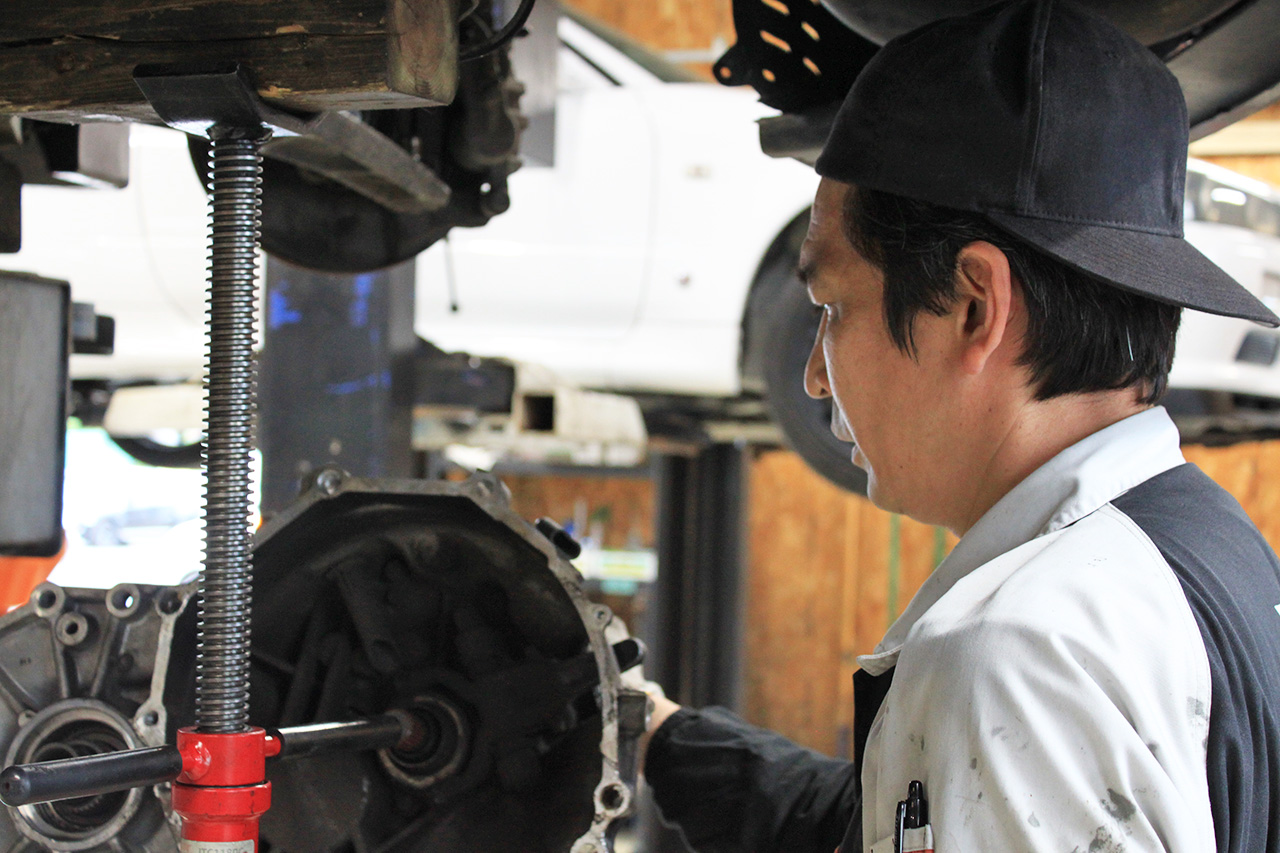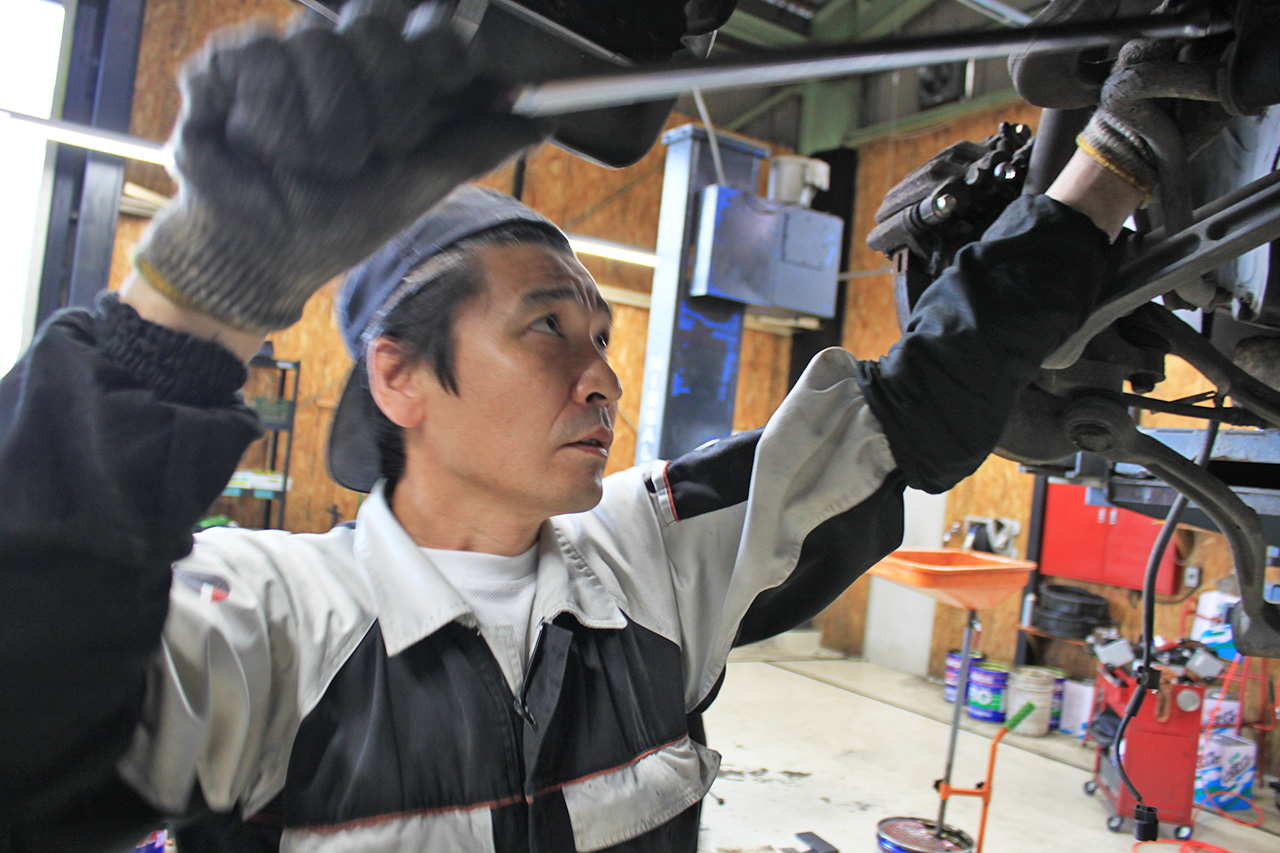 Once the service is complete, Hayashi takes turns to do the bodywork, making the beautiful car even more beautiful, addressing any areas of concern.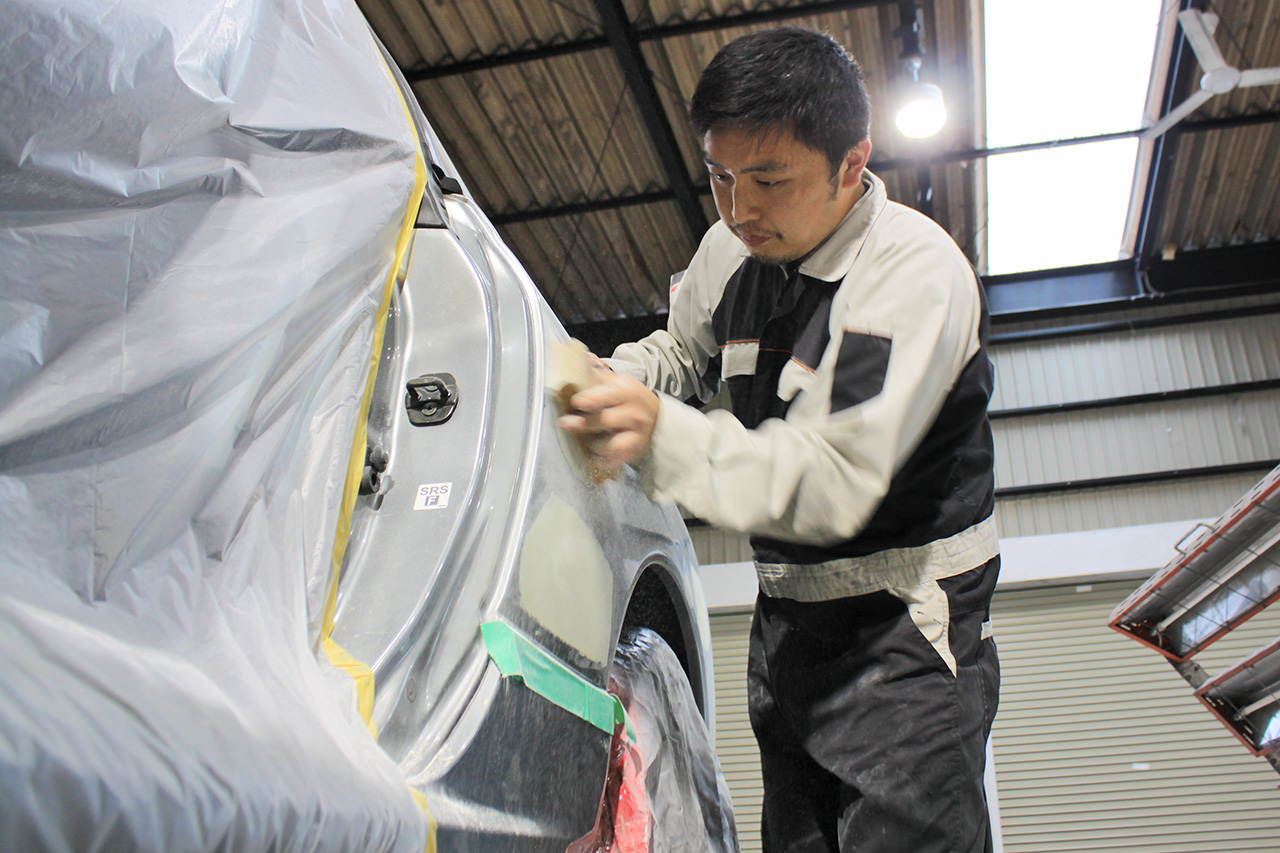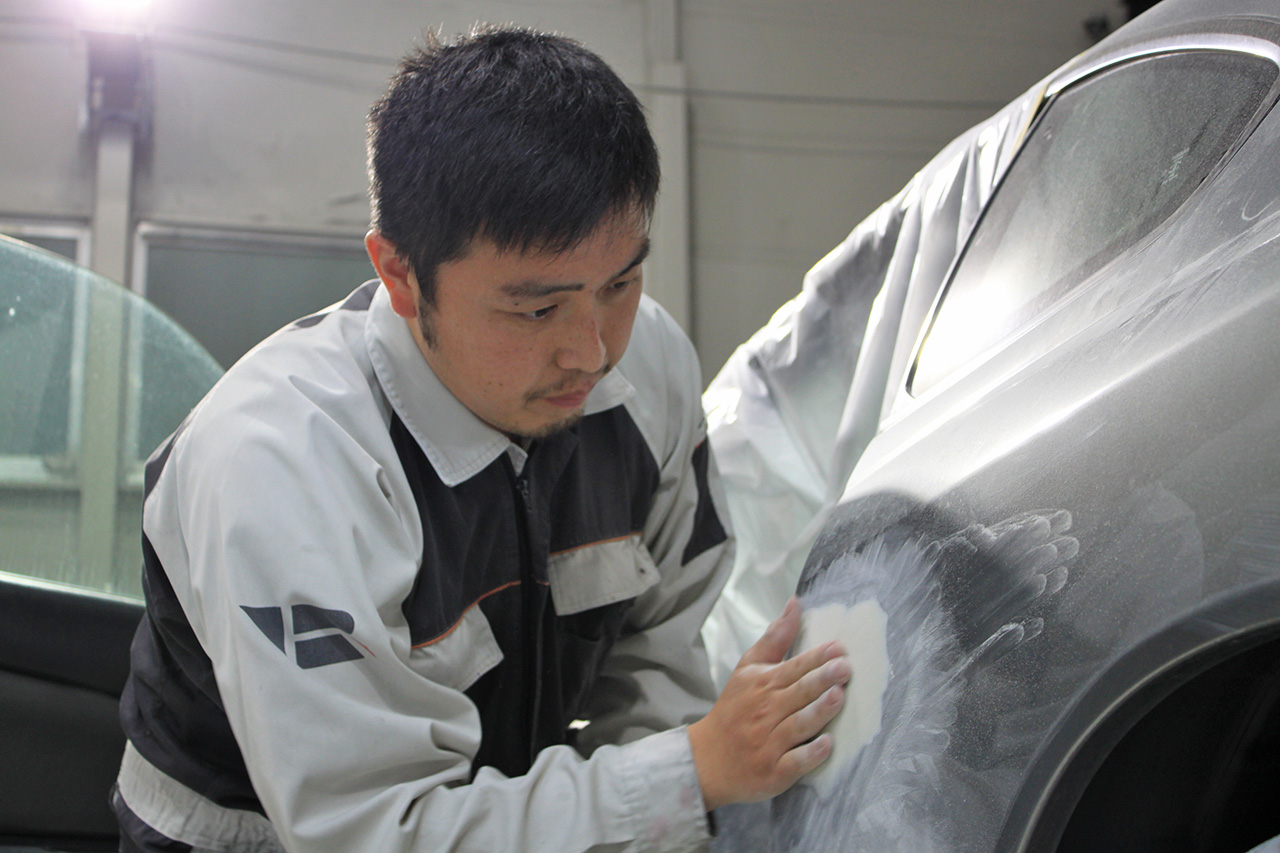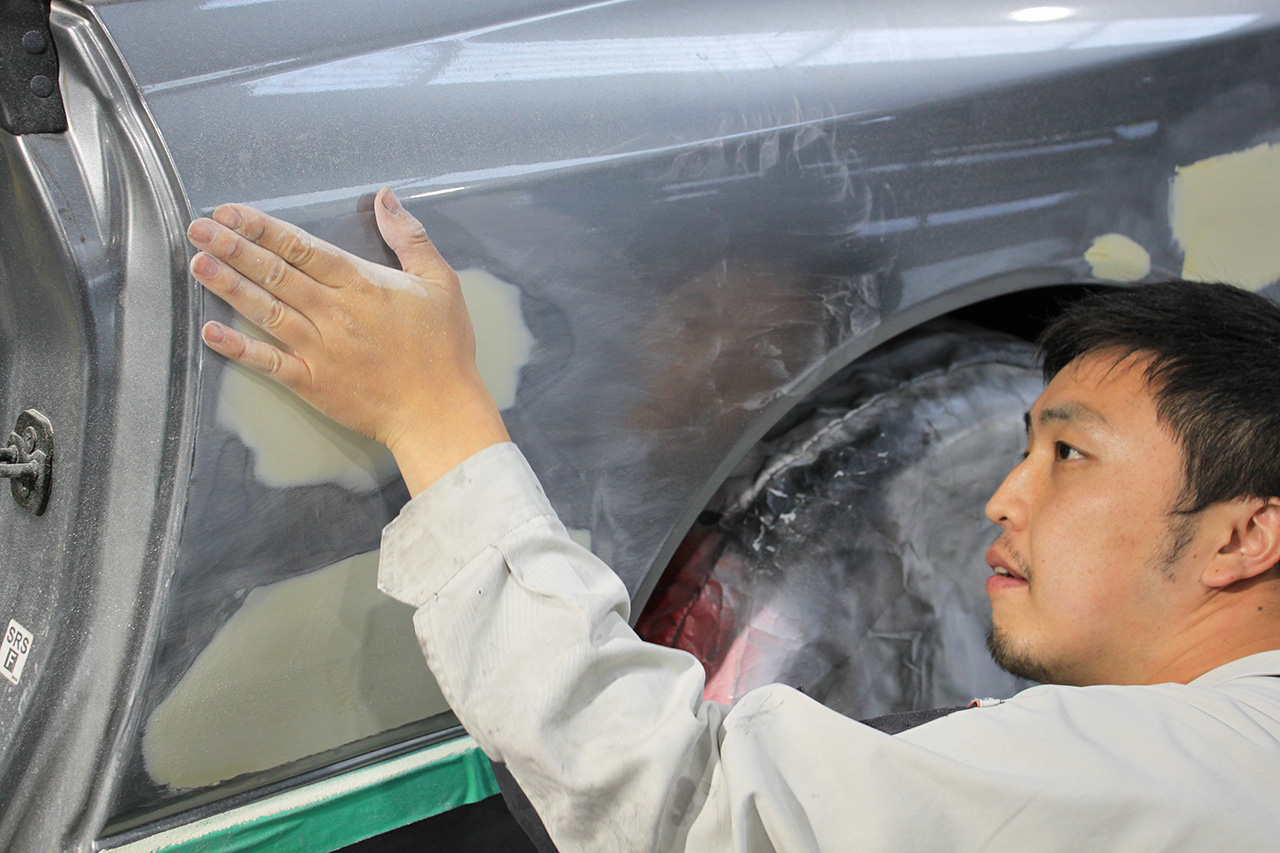 Detailing and Photoshooting
When the car is out of the spray booth, it's Sekine's turn to detail the car and take pictures and videos for our website.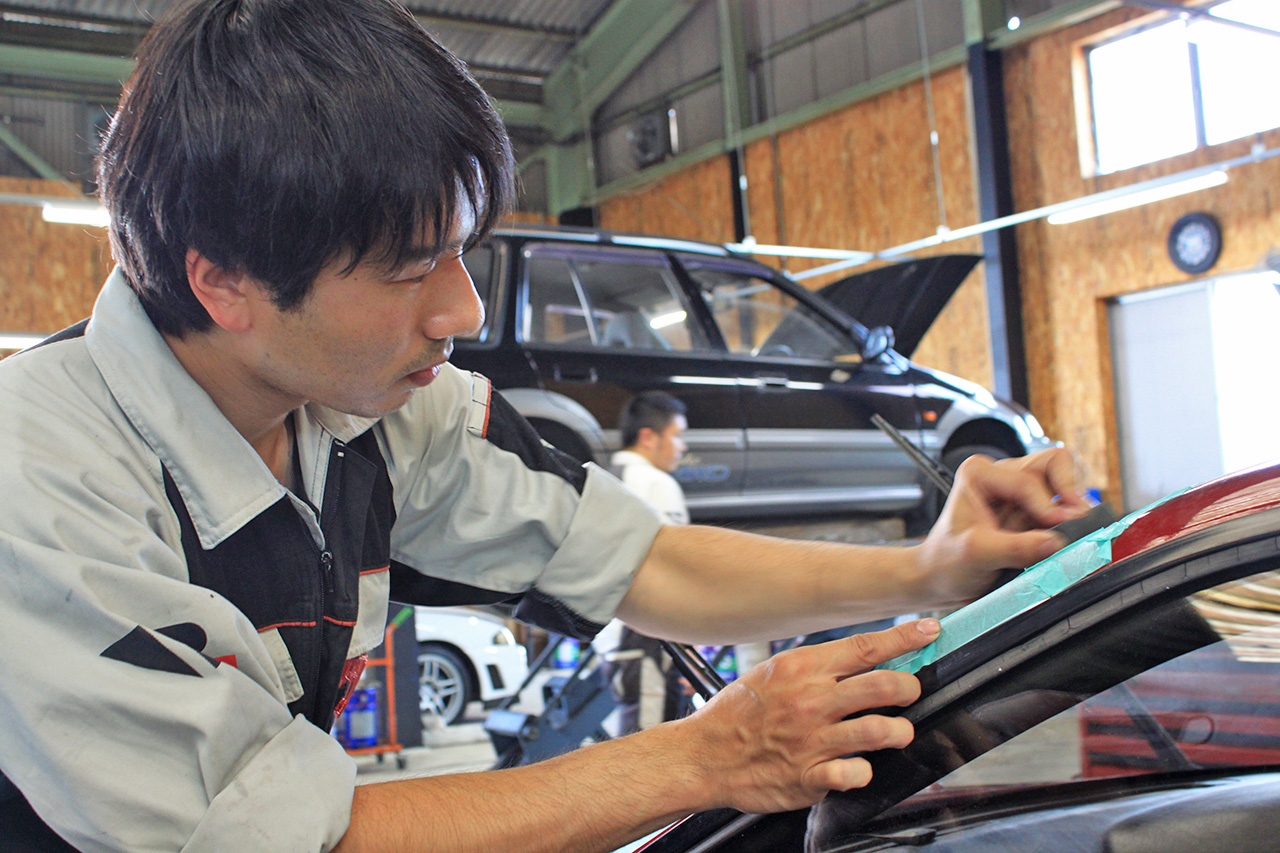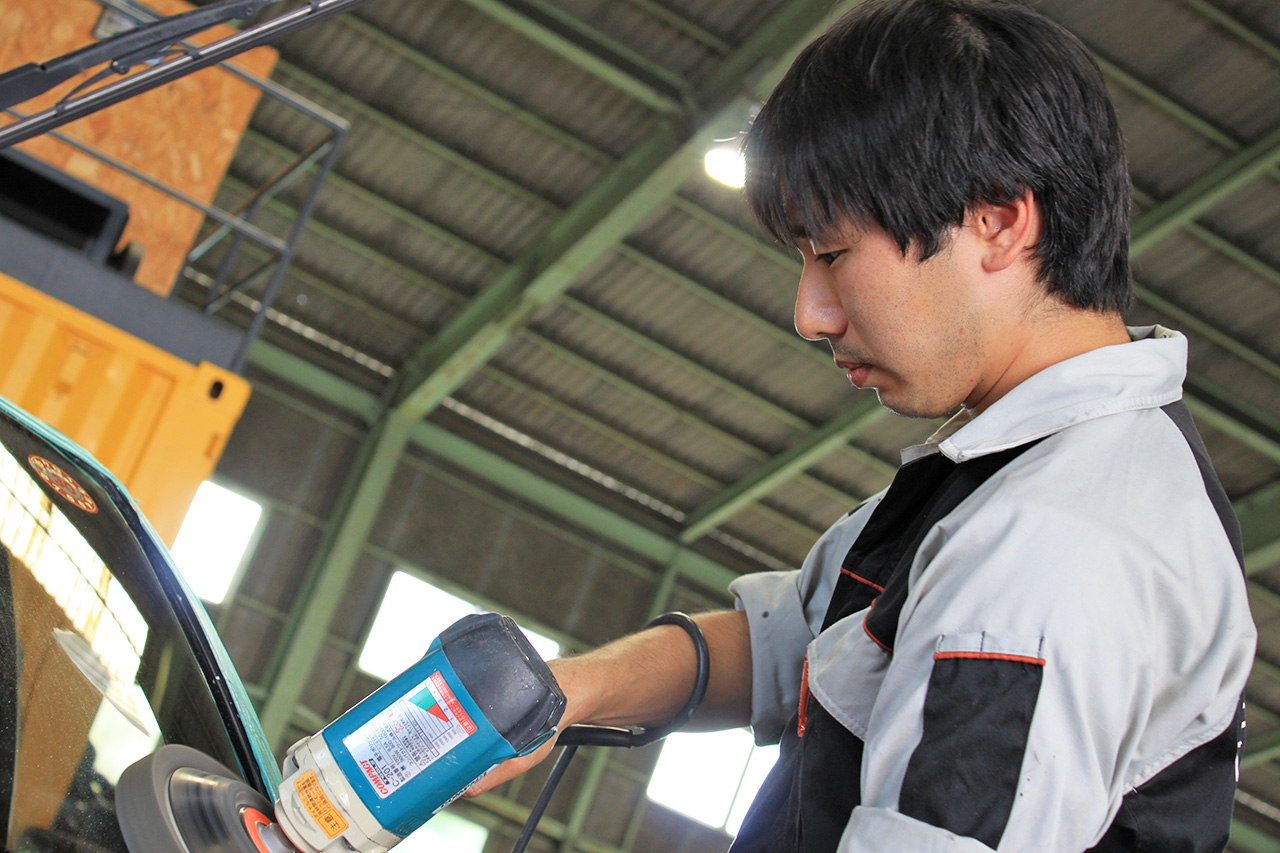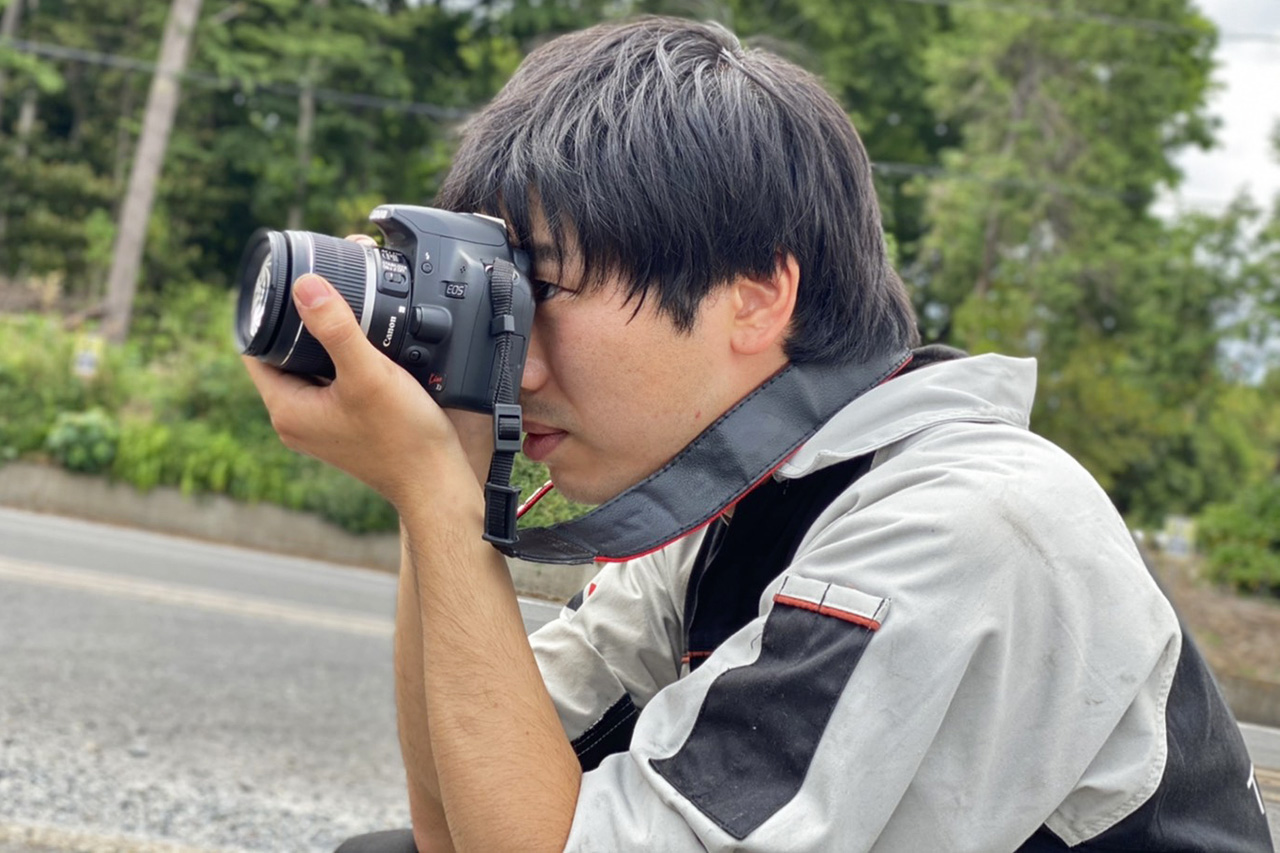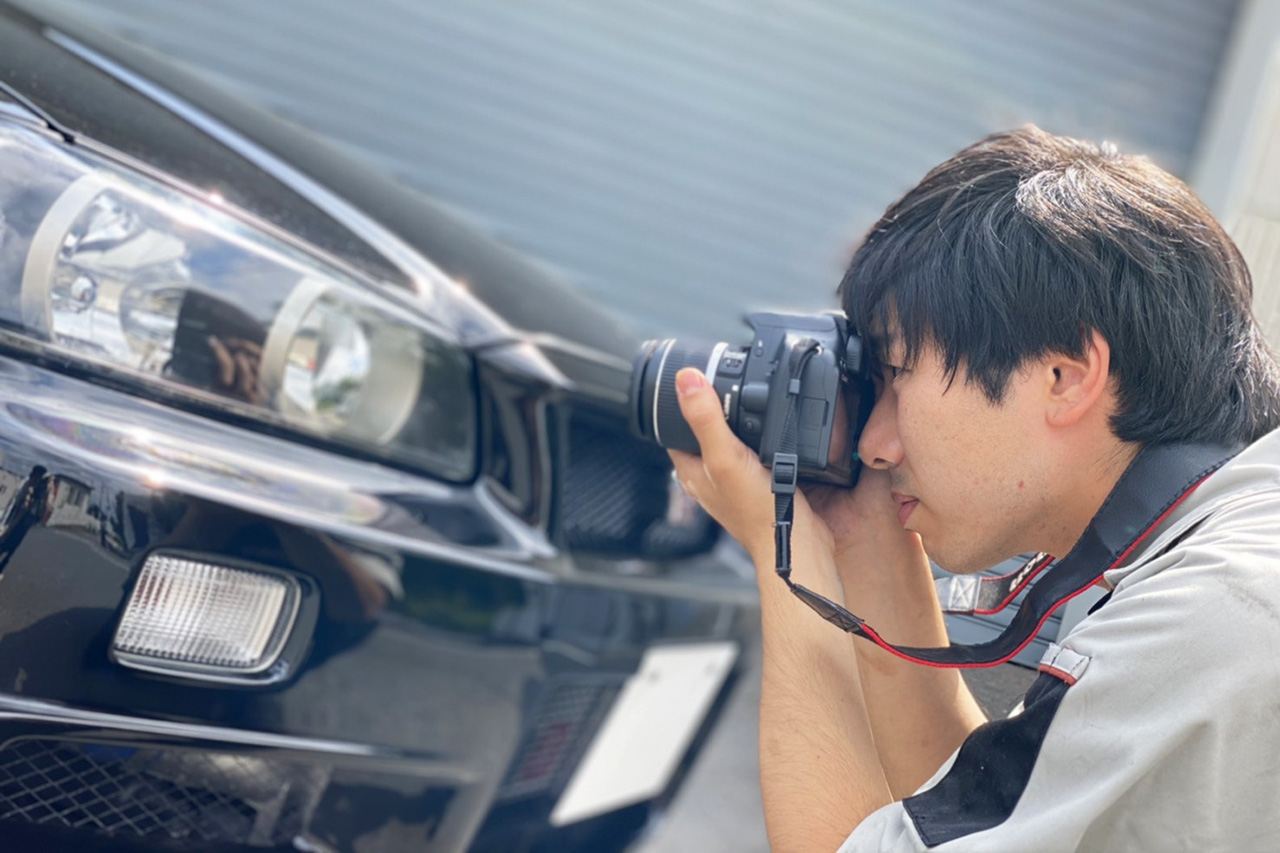 And this is how our inventory car is serviced and prepared for the purchase.
Our JDM team makes sure there's no malfunction after the service and ensures your safety and happiness. So please don't hesitate to ask questions during your purchase process, as our JDM team can take care of any kind of modification, repair, and bodywork, finding your dream cars.
Toprank Global is your international vehicle dealer for importing and exporting cars. Toprank based in Japan will locate and ship your dream car from and to anywhere in the world. Local laws vary, please contact us for more information. Call Toprank Global at (+81) 3-6222-8388 or
trade@toprank.jp
Find your dream vehicle
If you are military stationed in Japan at Okinawa, Iwakuni, Yokosuka, Atsugi, Sasebo, or other base we can deliver a car with Y plates, JCI completed, and registered ready to be driven on Japanese roads. Do you need a loan from Navy Federal Credit Union, or Penfed Credit Union? We can have the vehicles appraised by a third party inspector.
Storage is available for customers in the USA that purchase vehicles not yet 25 years old. http://toprankjdm.com/storage Toprank Global can store your JDM car inside or outside our warehouse just 40 km from Tokyo at our secure and safe location. Please contact us for more information, pricing, and maintenance options available.
If you live in a part of the world, where you don't have to wait until vehicles are 25 years old to import, such as Germany, France, Ireland, England, Australia, New Zealand, Hong Kong, or Canada, Toprank can ship a vehicle to you in your country. If you are wondering if you can import a used JDM car, we can help you navigate this process. From inspection and purchase, cleaning, shipping, customs clearance, we can simplify the process for you. For more information email us at : trade@toprank.jp
Toprank has experience selling cars like the Nissan Skyline R32 GTR, Skyline R33 GTR, Skyline R34 GTR Vspec, Nissan Silvia S13, S14, S15 Spec R, Honda Integra Type R, Civic Type R, Nissan Stagea 260RS, and Toyota JZX100 Chaser Tourer V worldwide.