1999
Nissan
SKYLINE GT-R
N1 ENGINE BLOCK R34 GTR V SPEC, Nismo Z-Tune Look, Rays Volk Racing TE37SL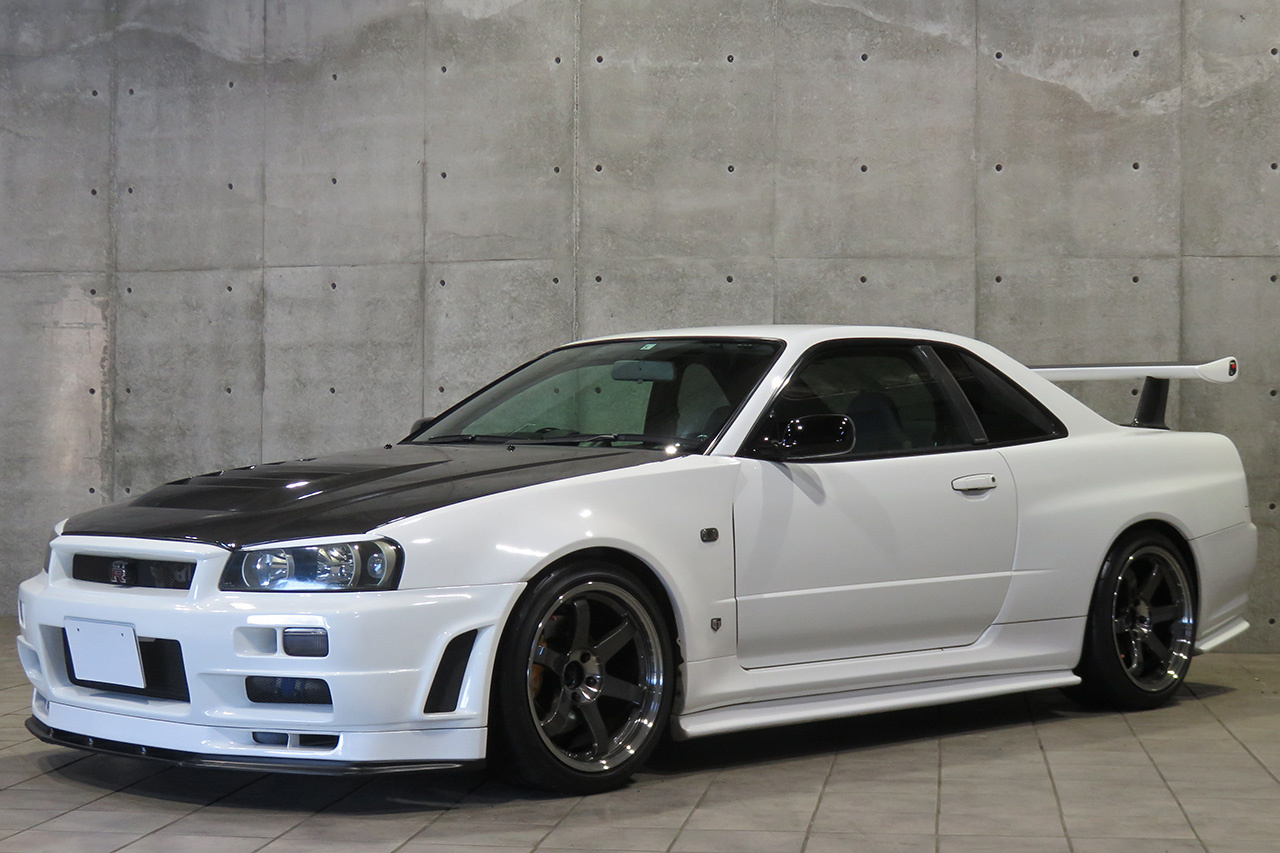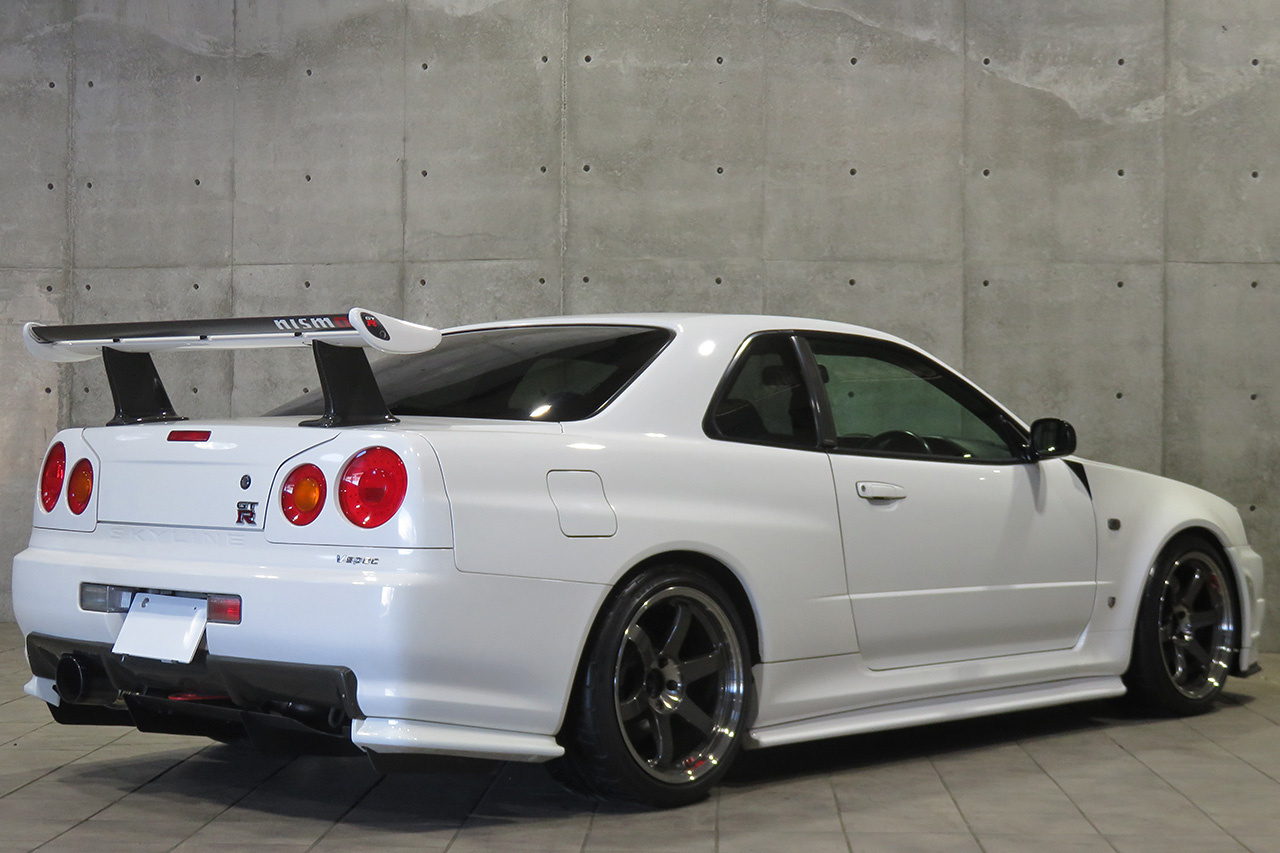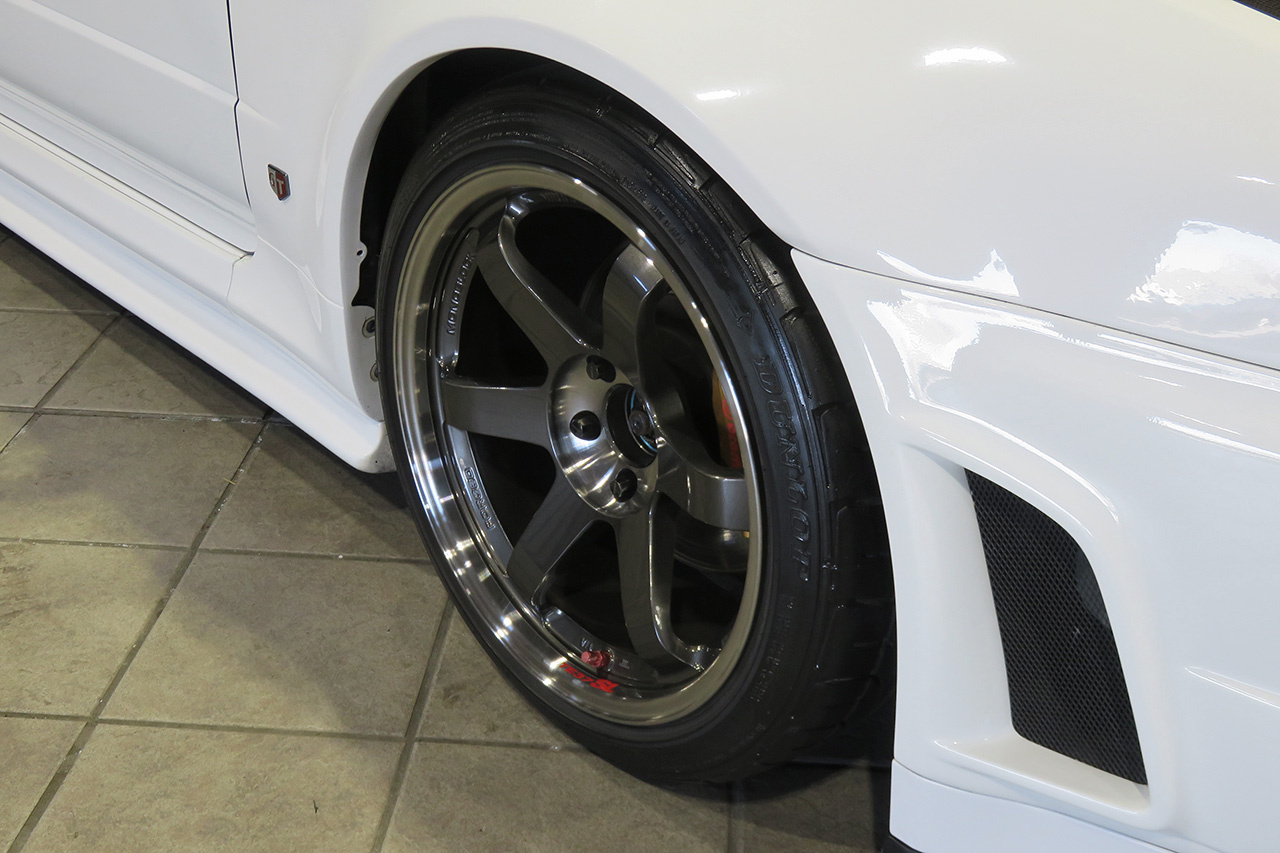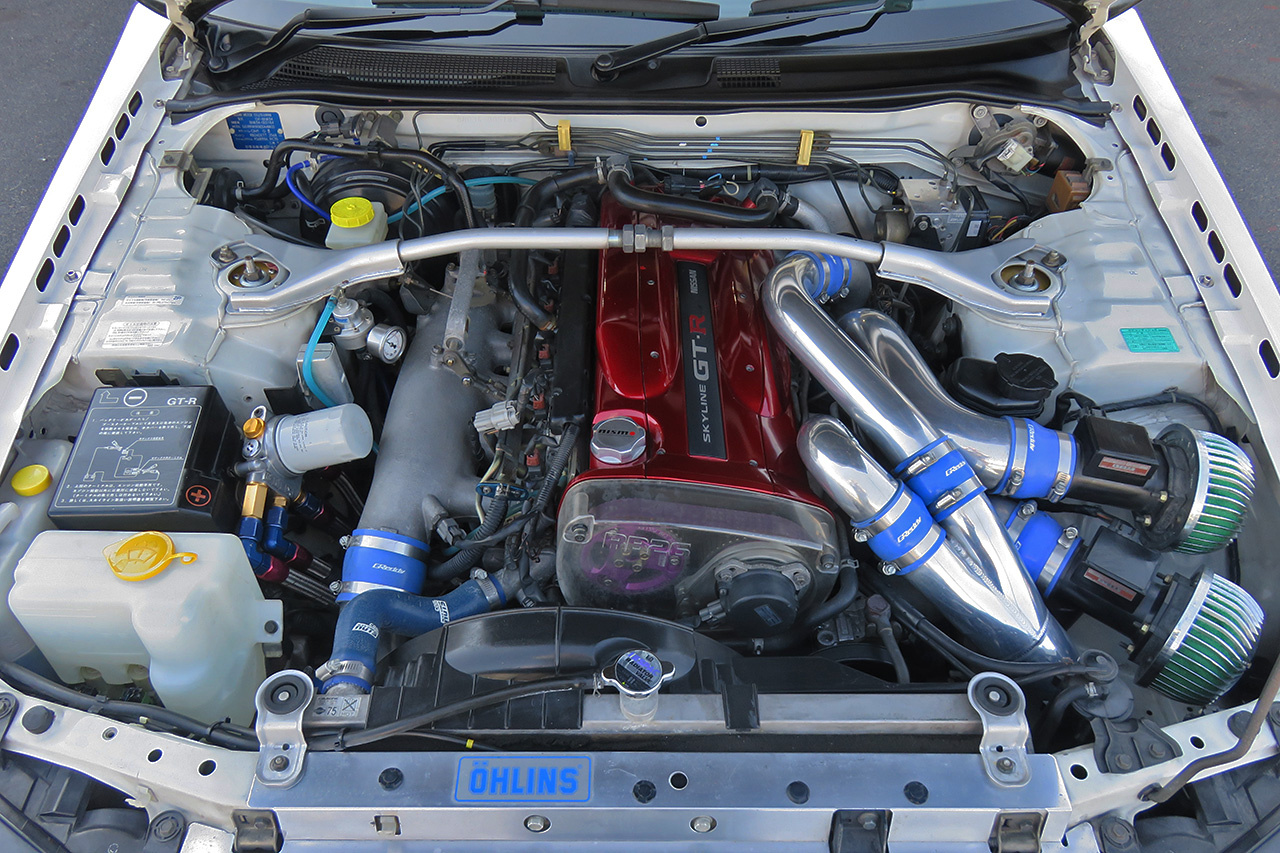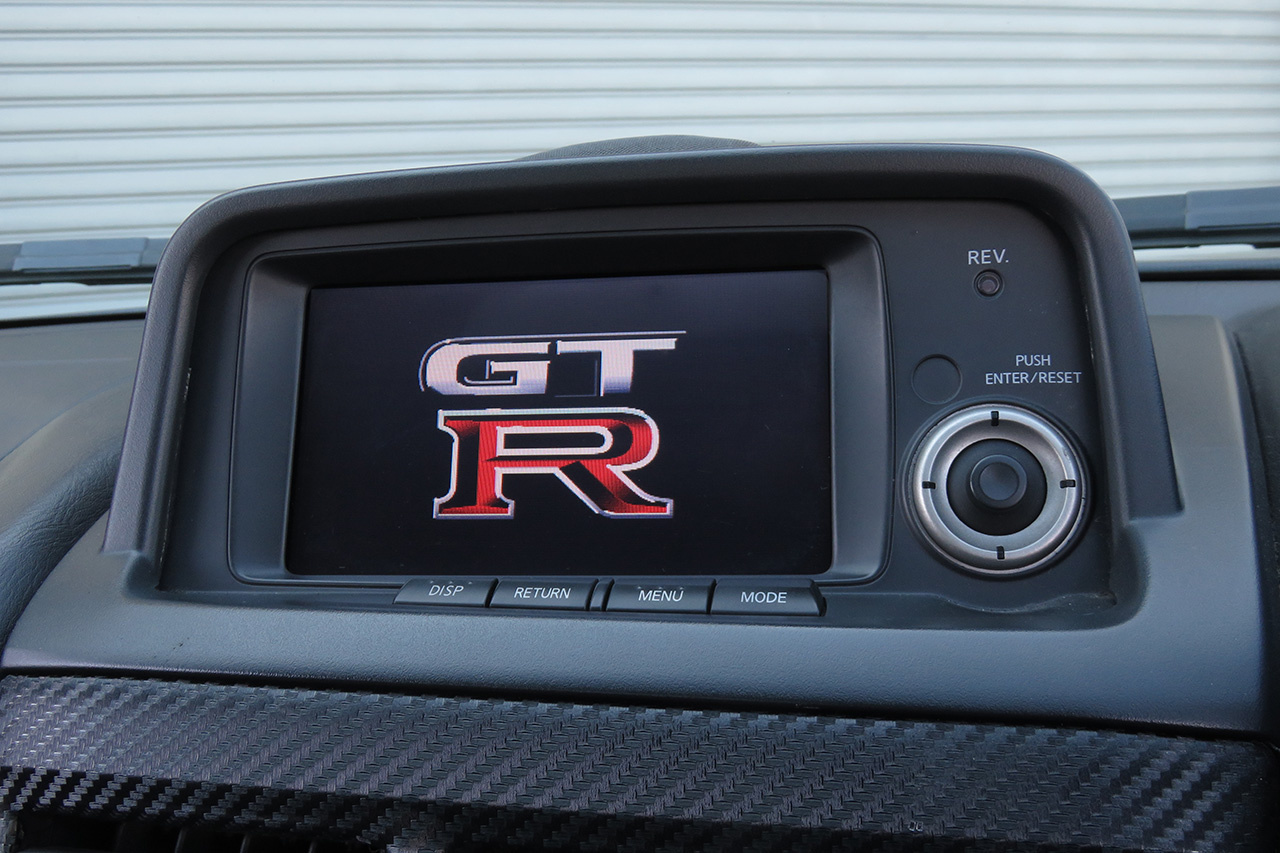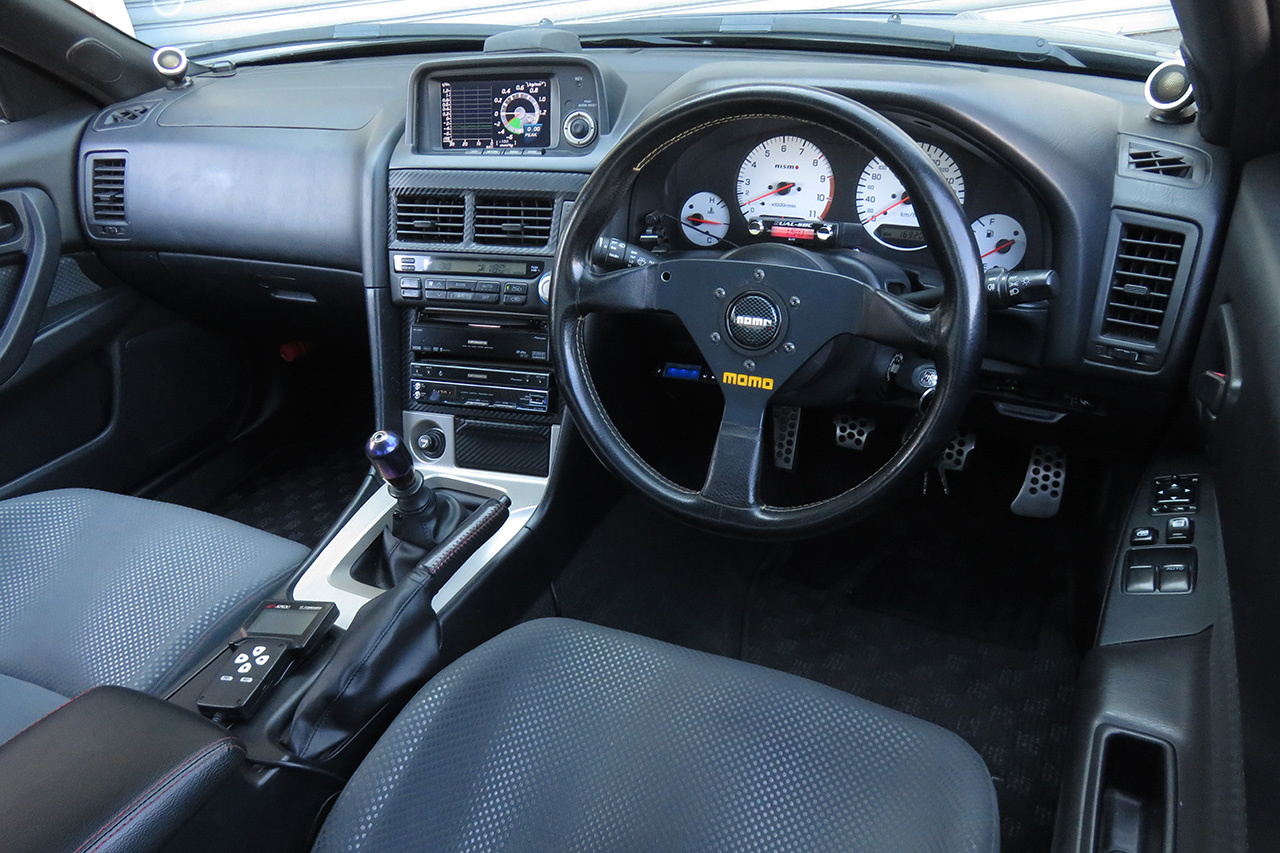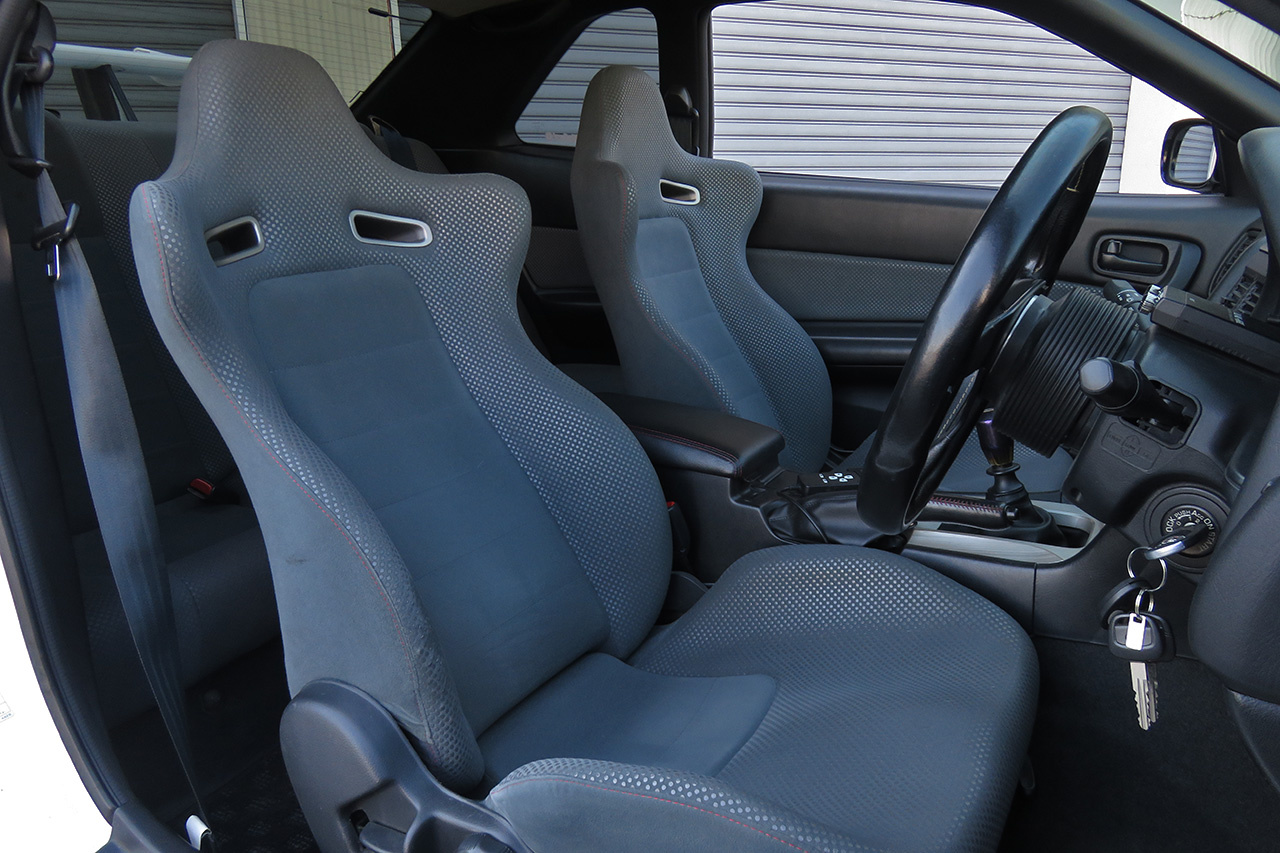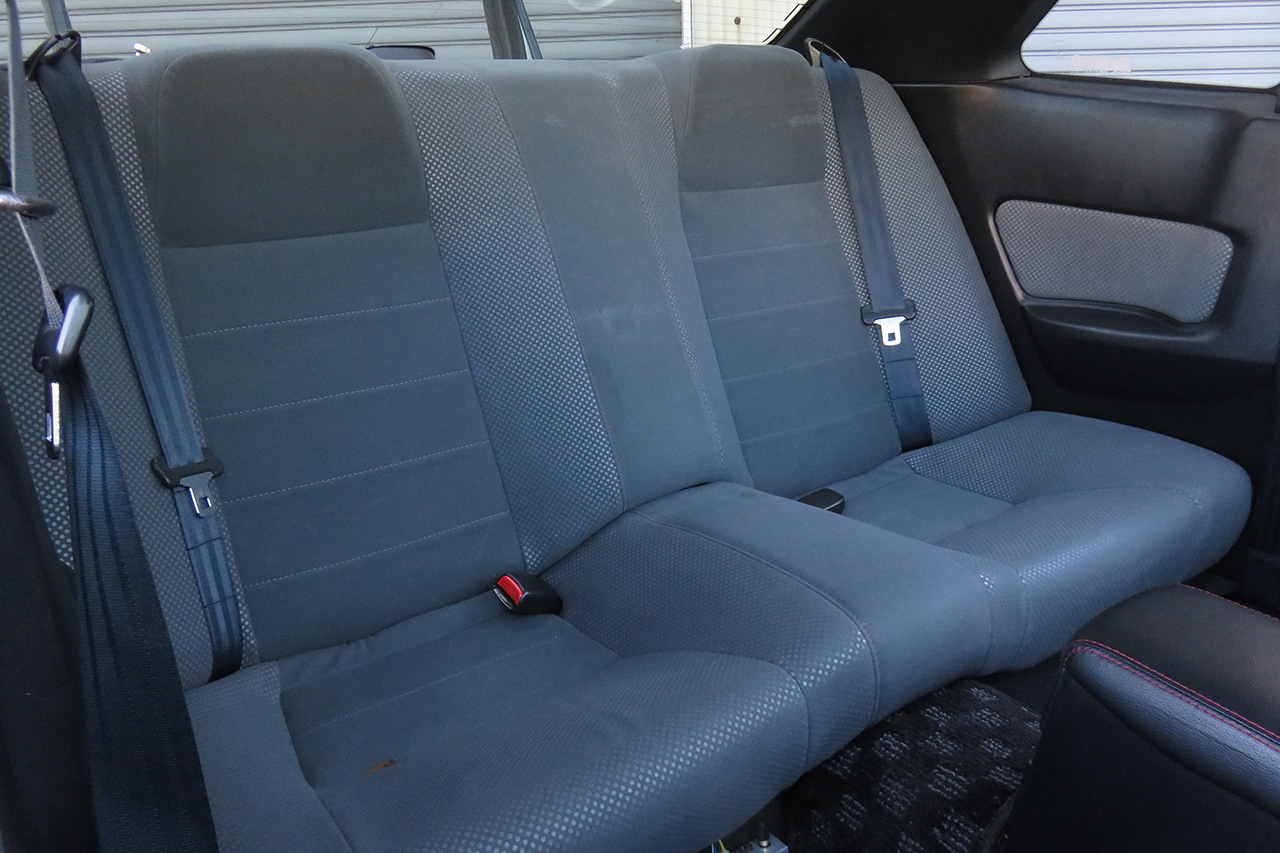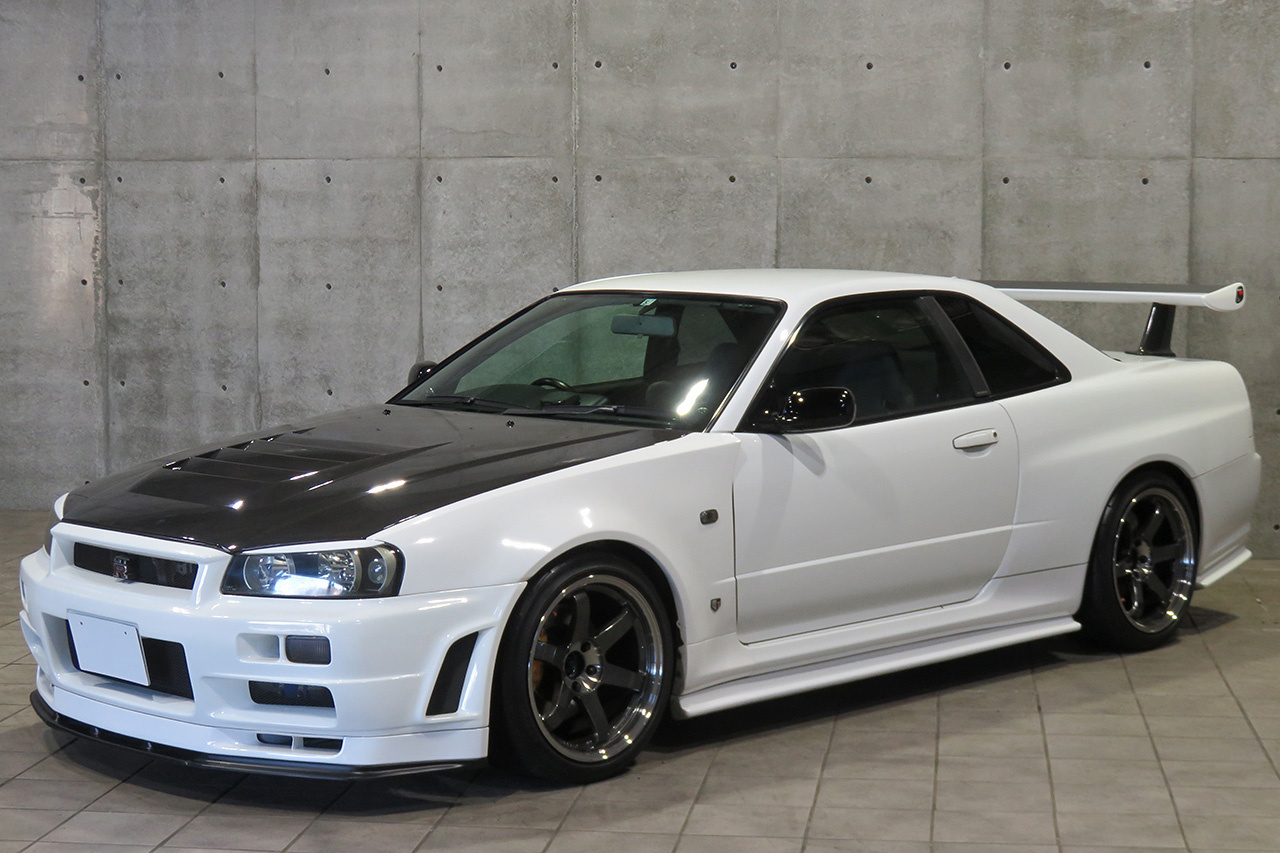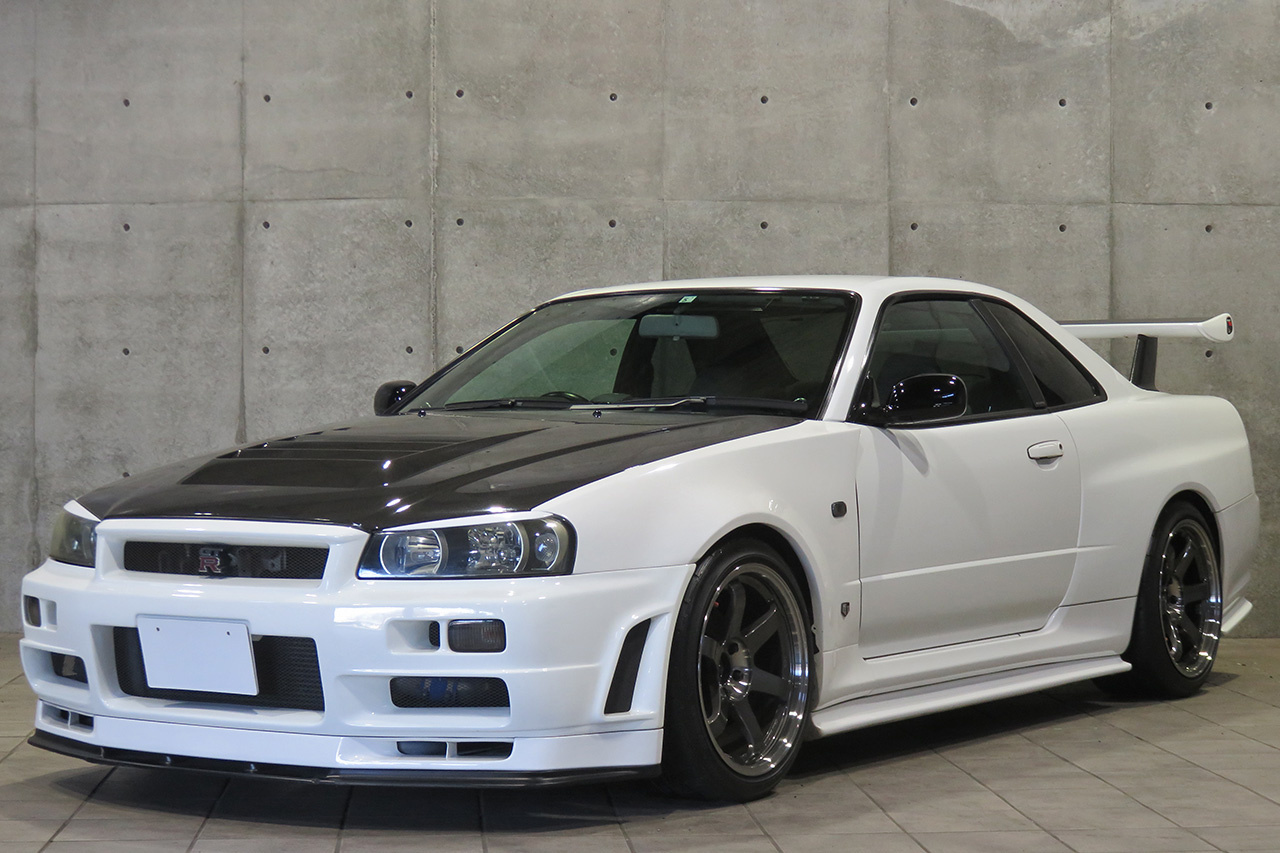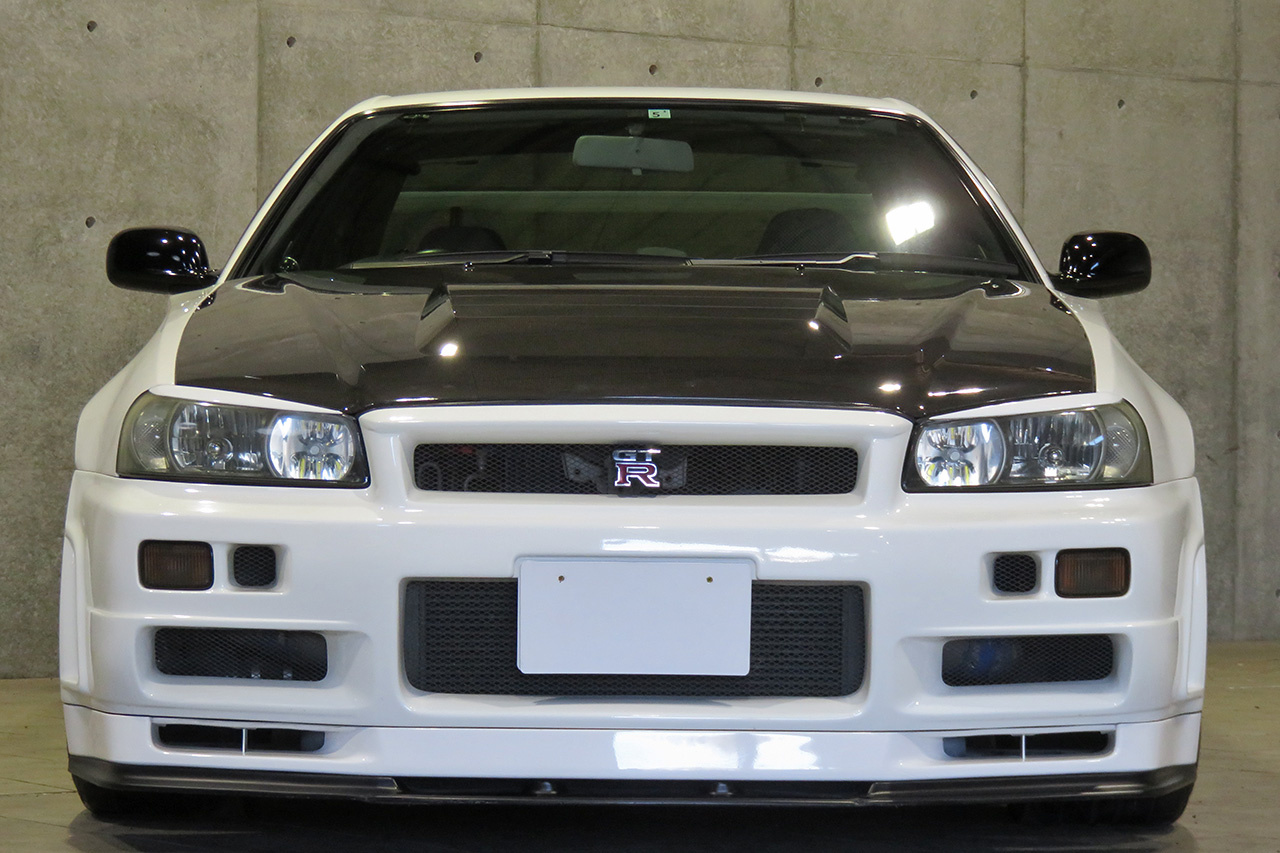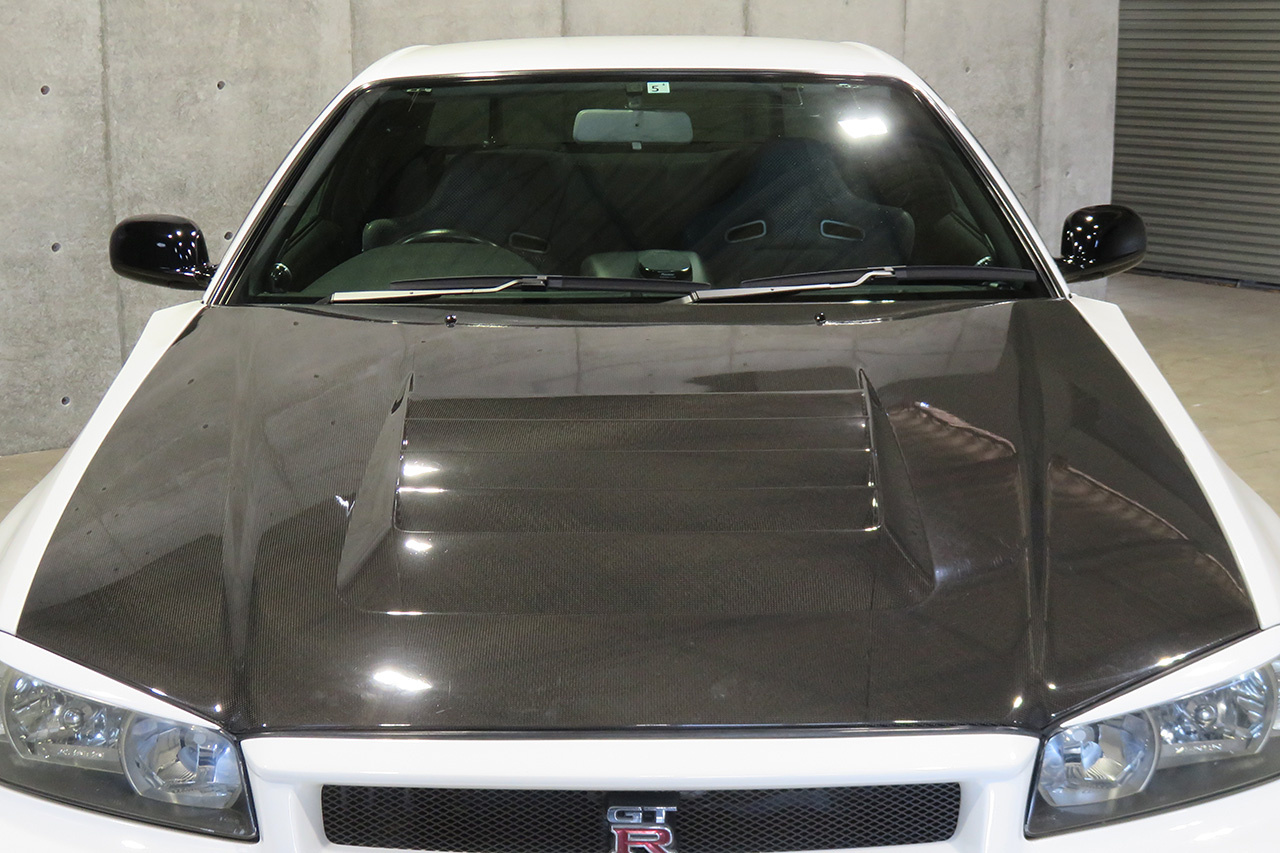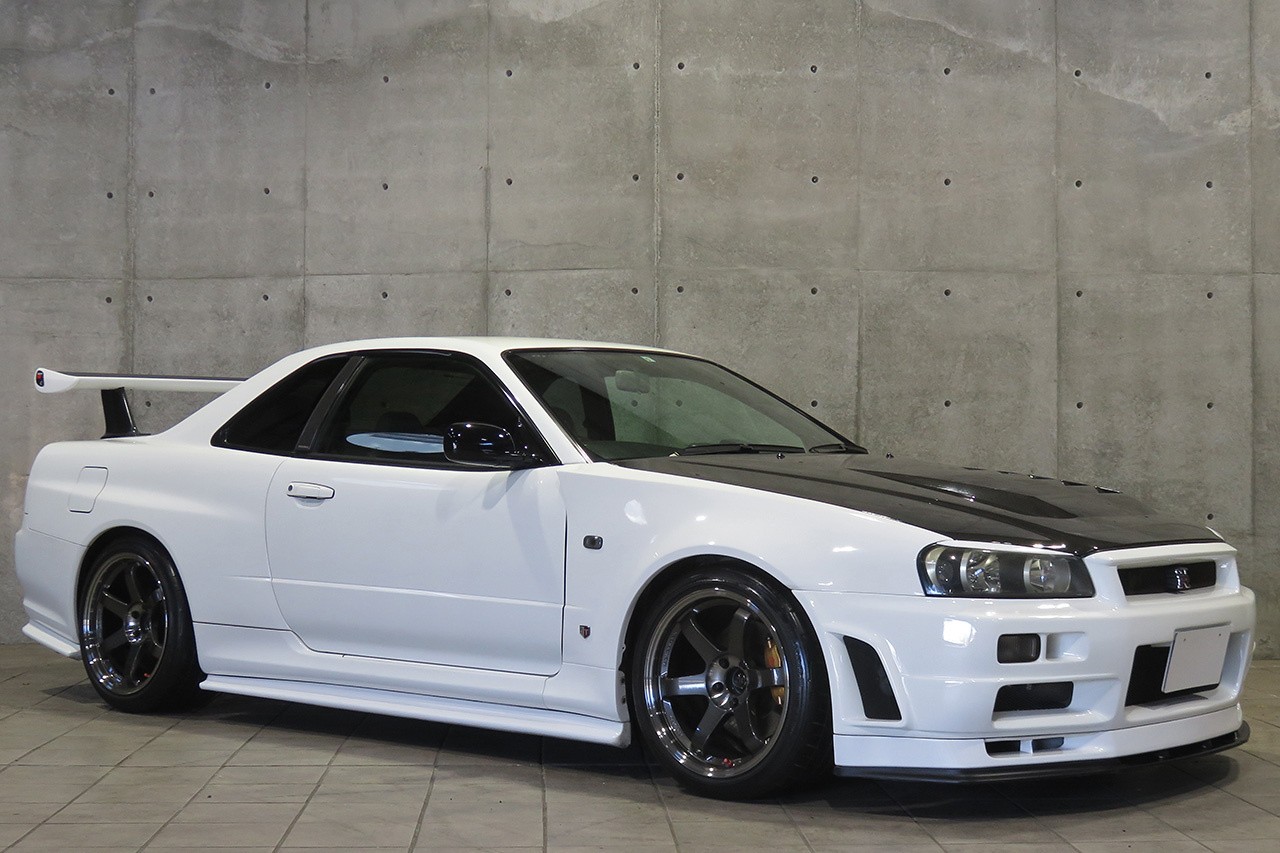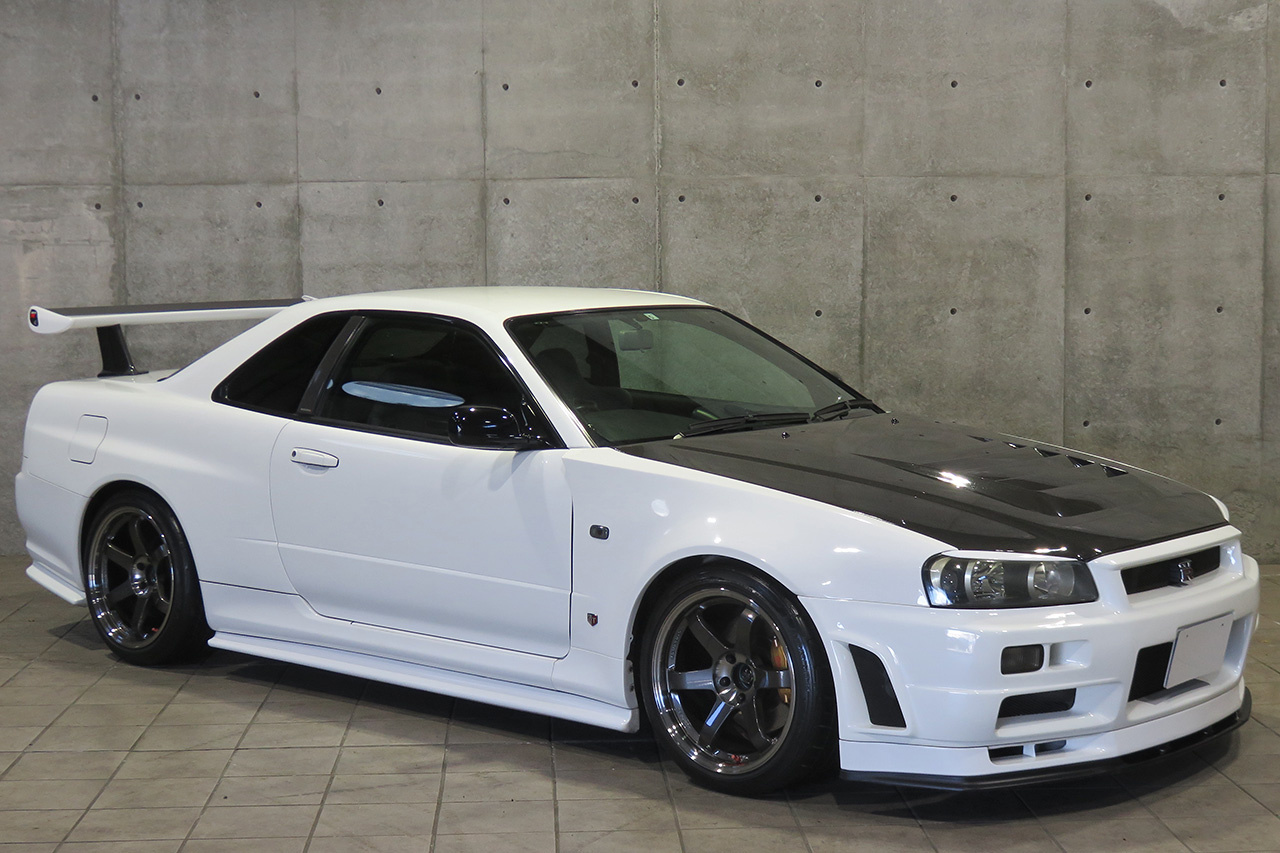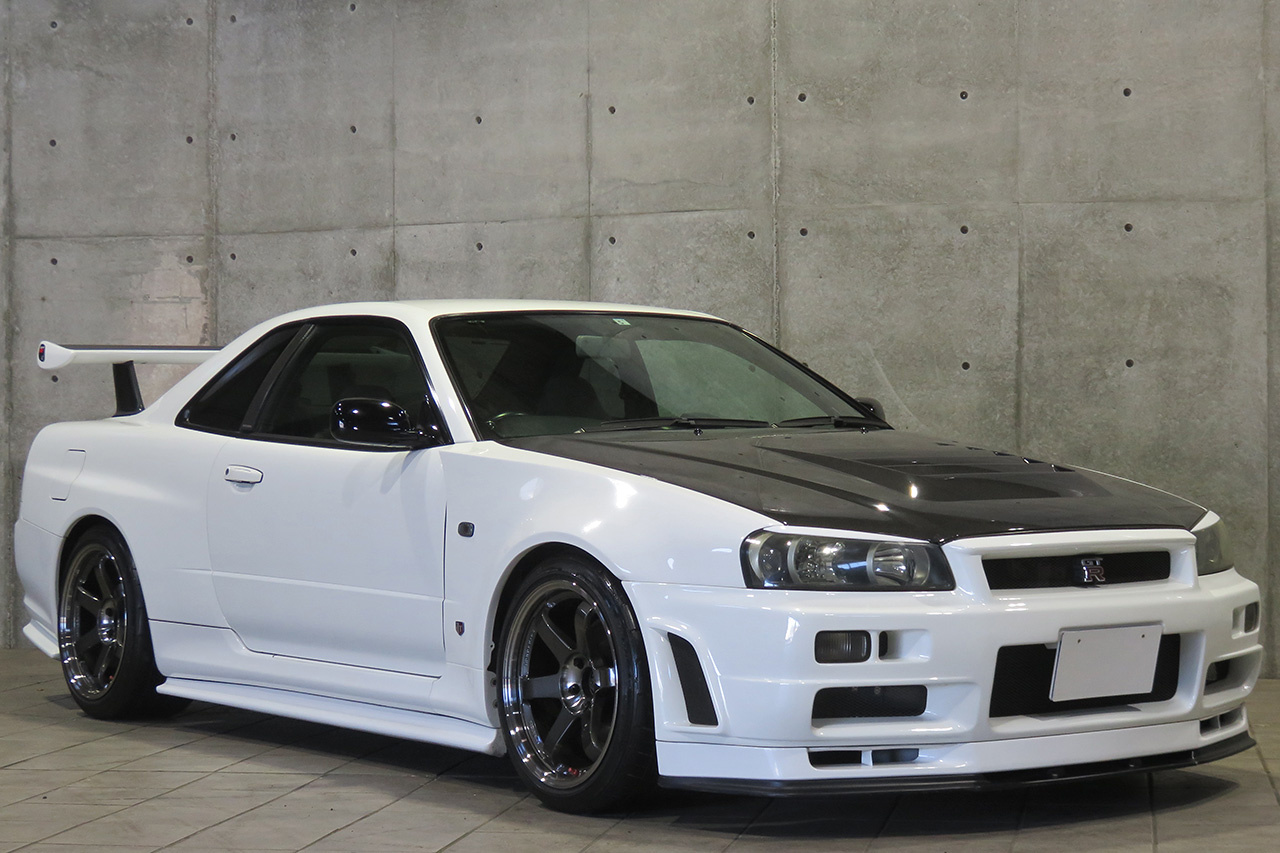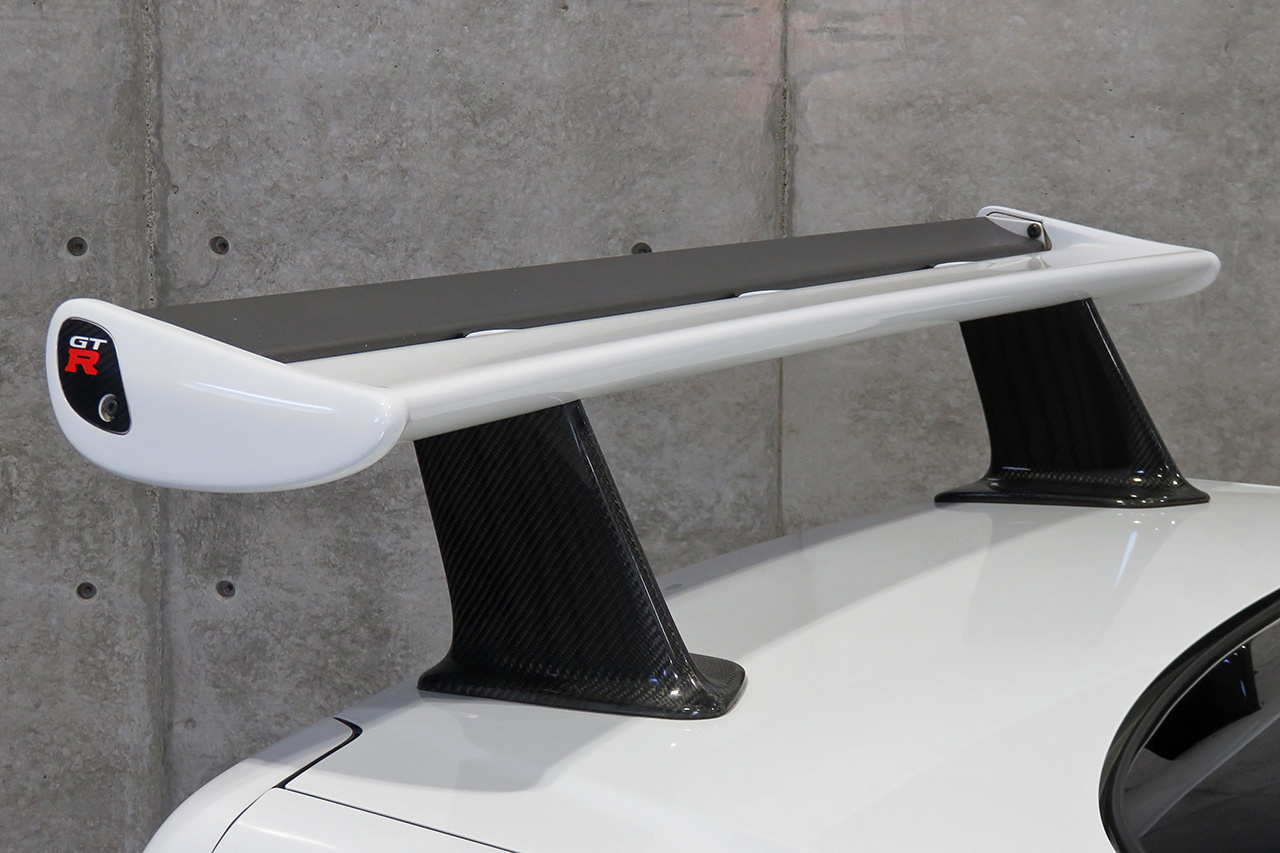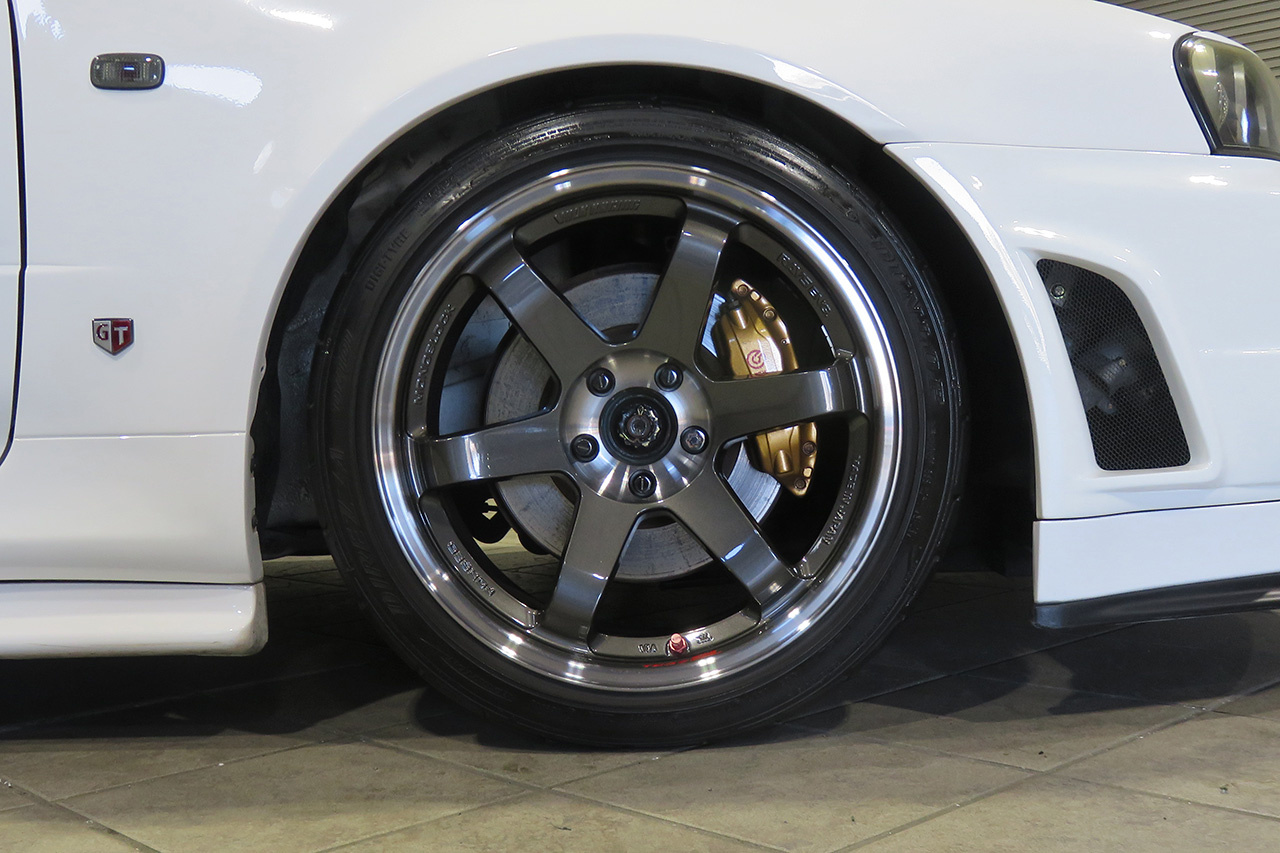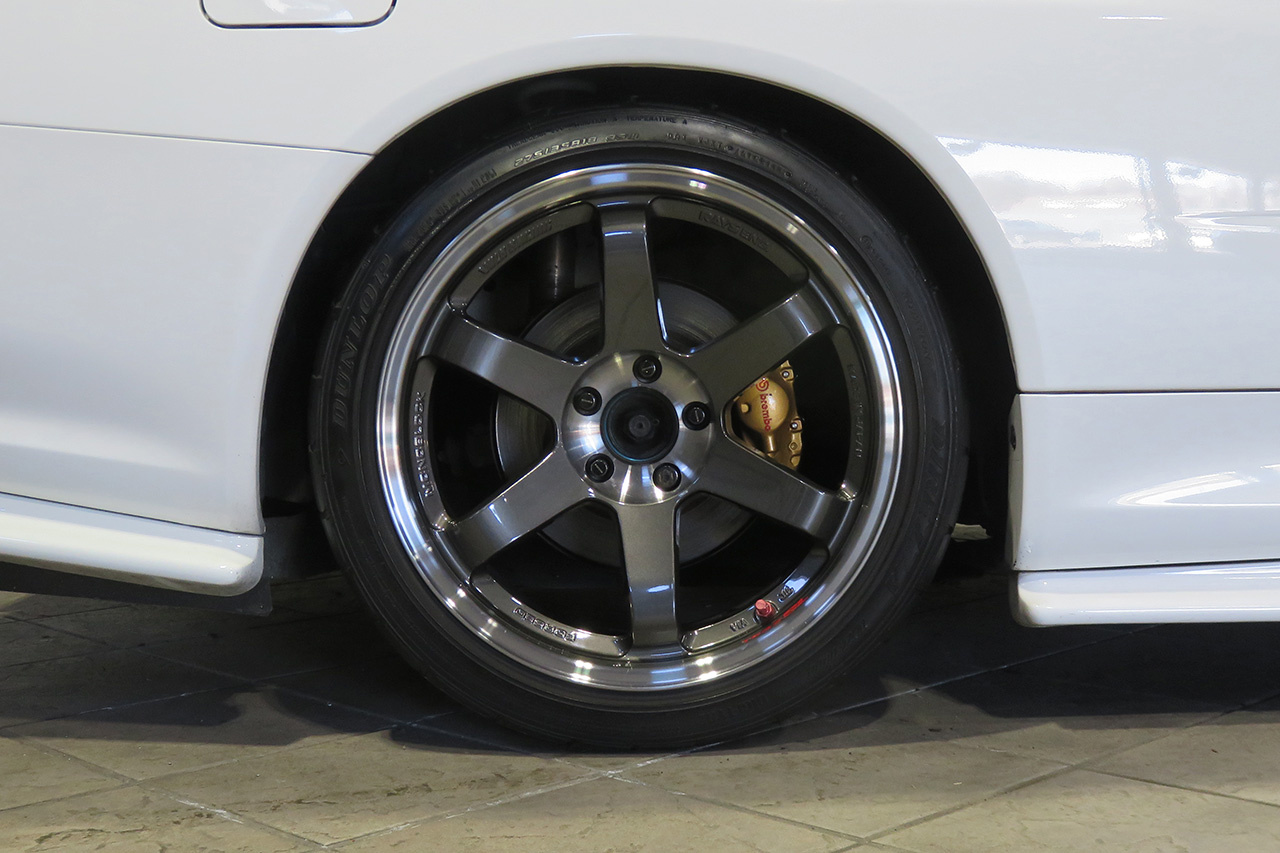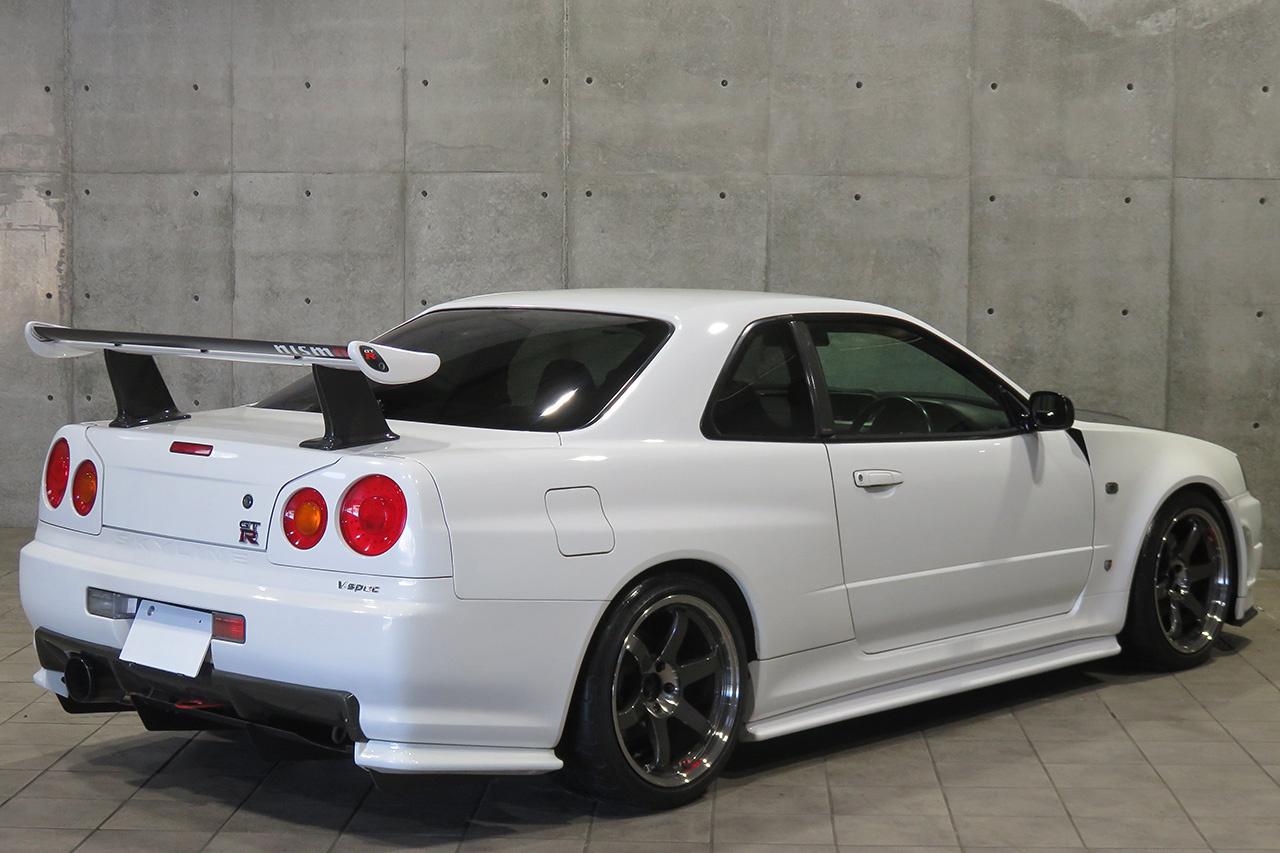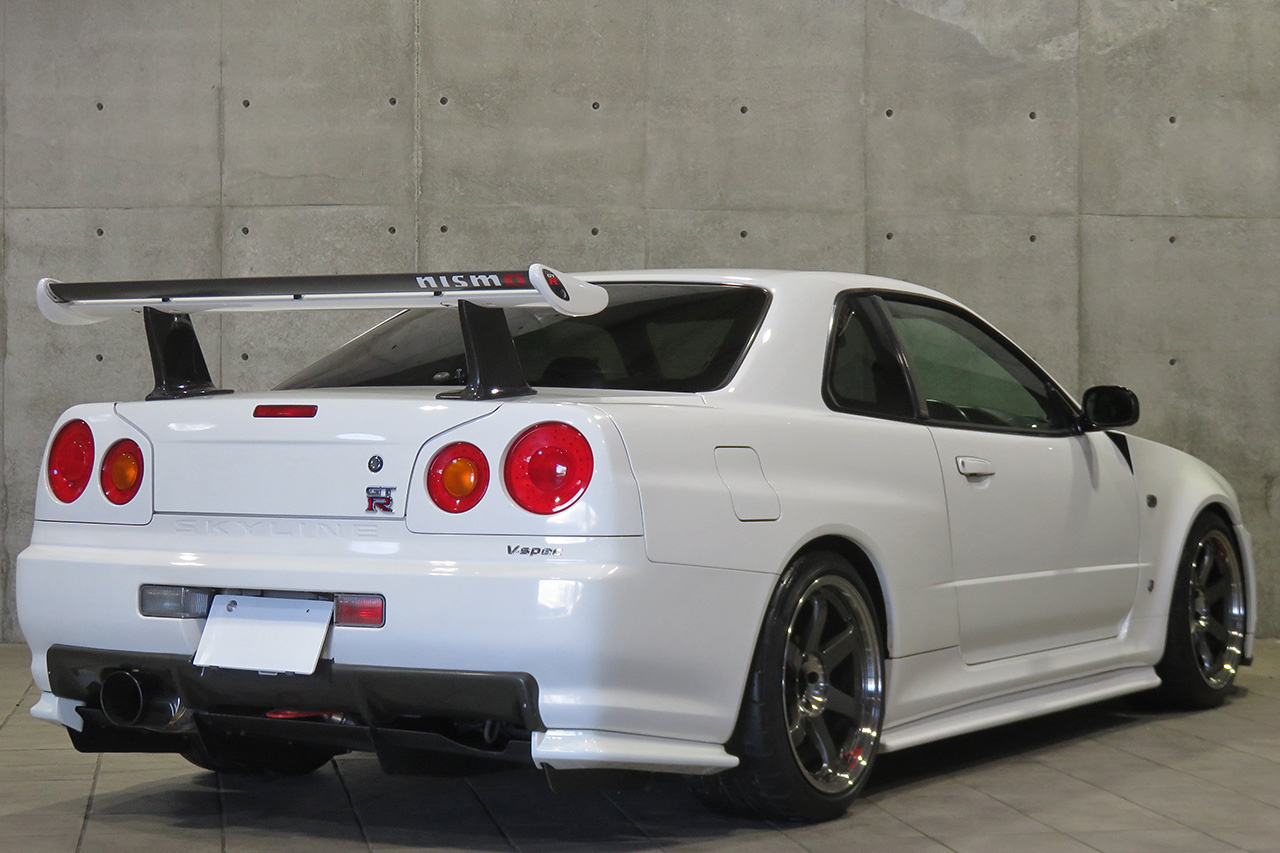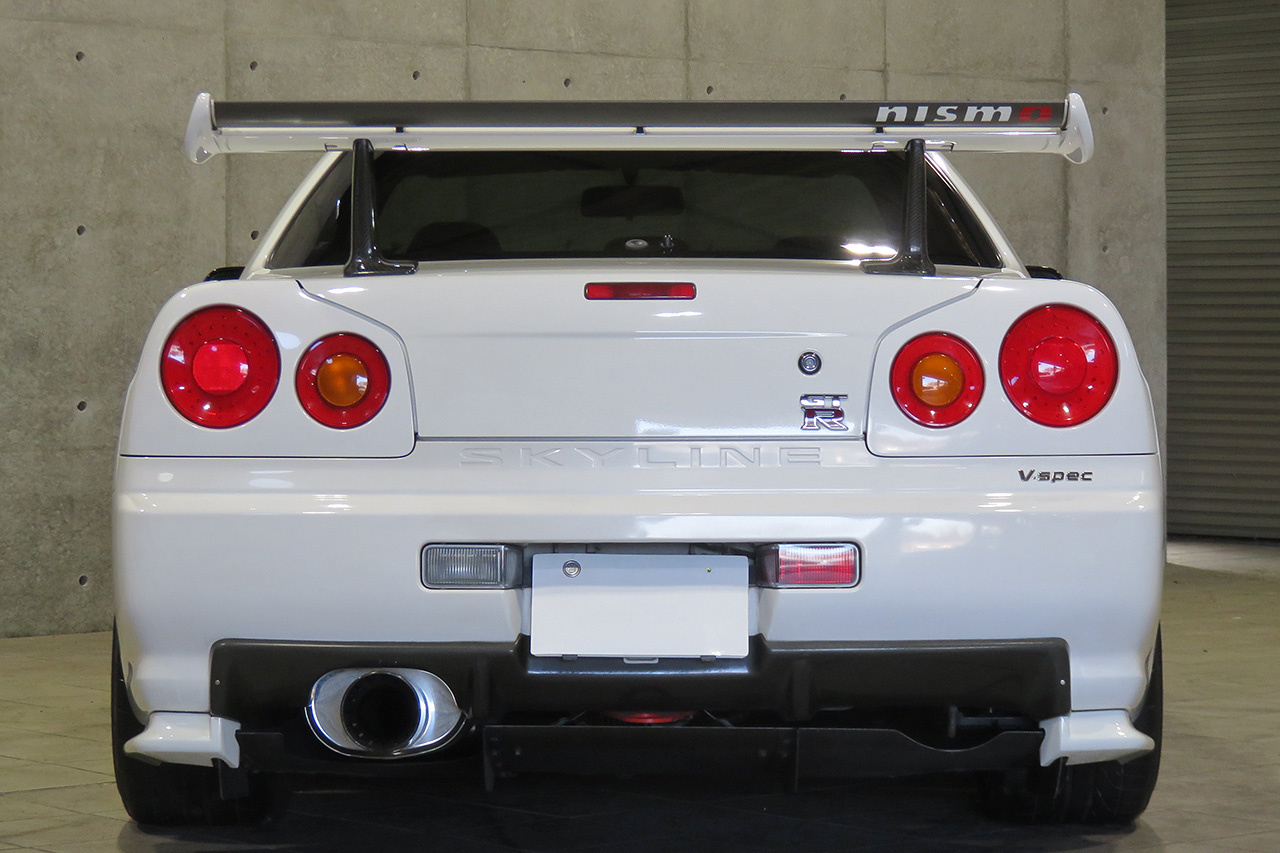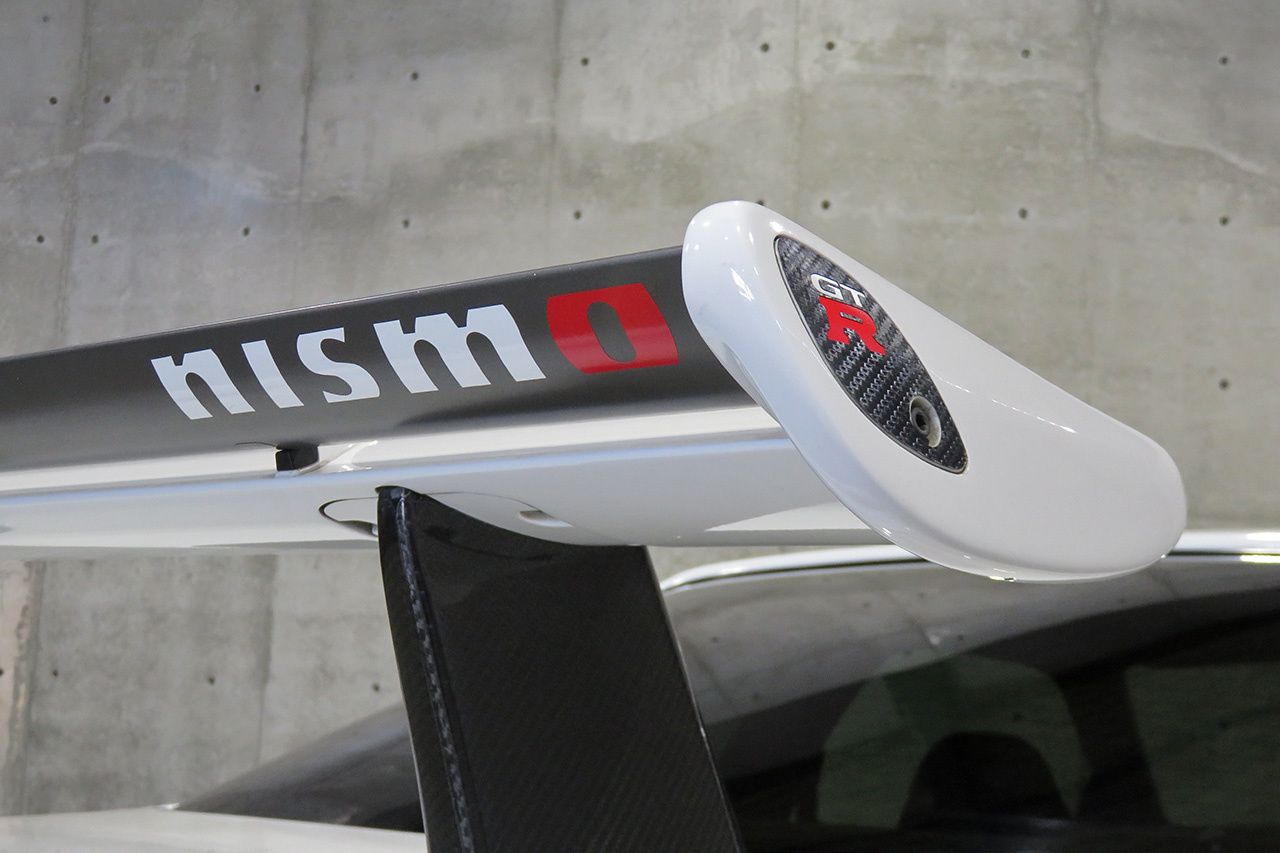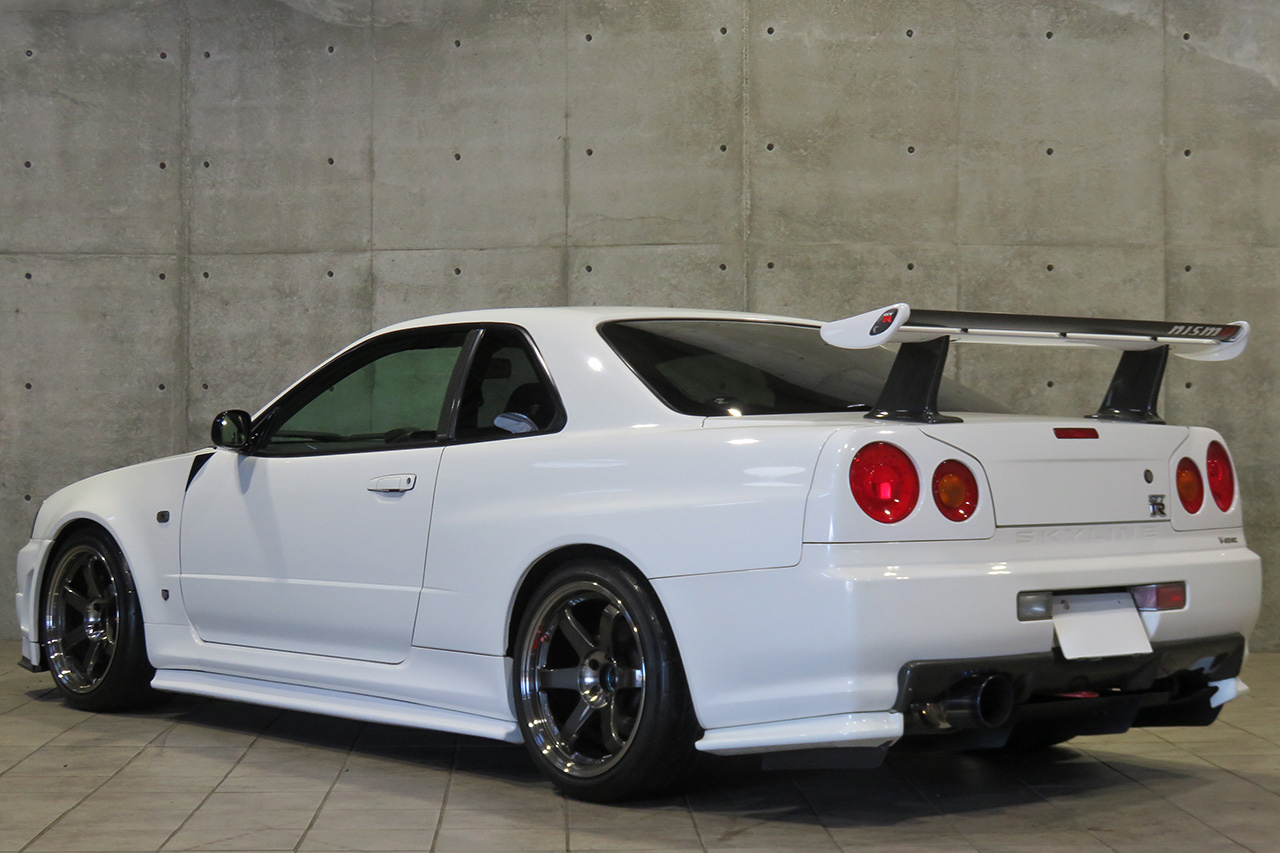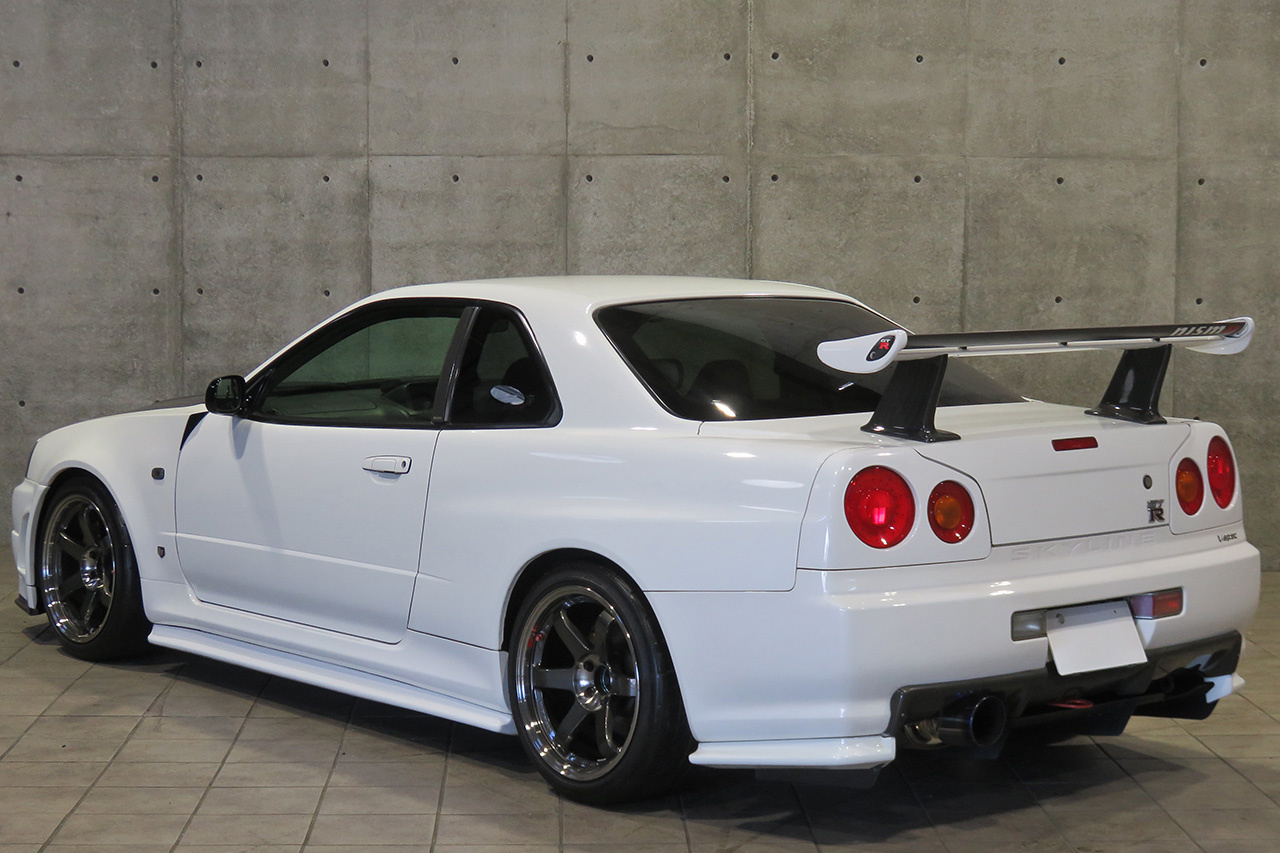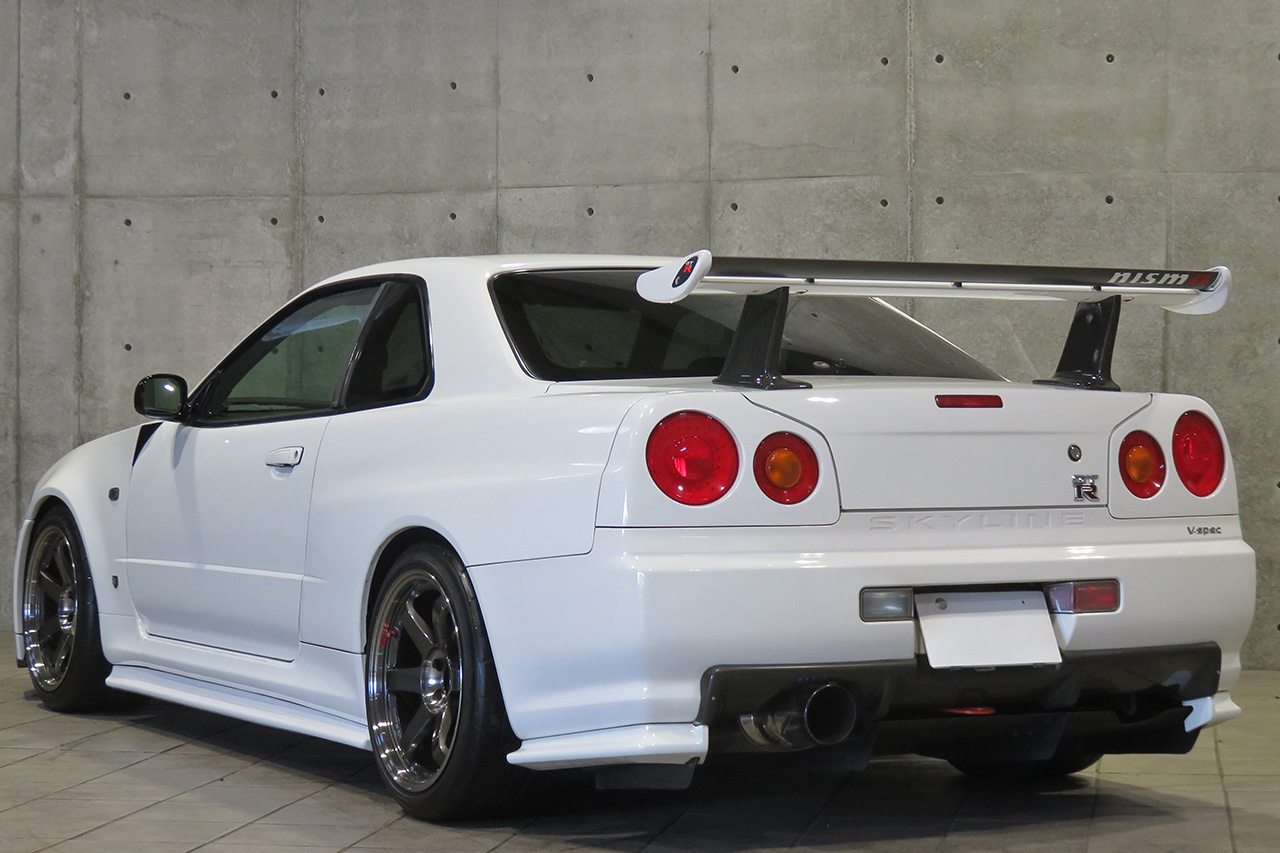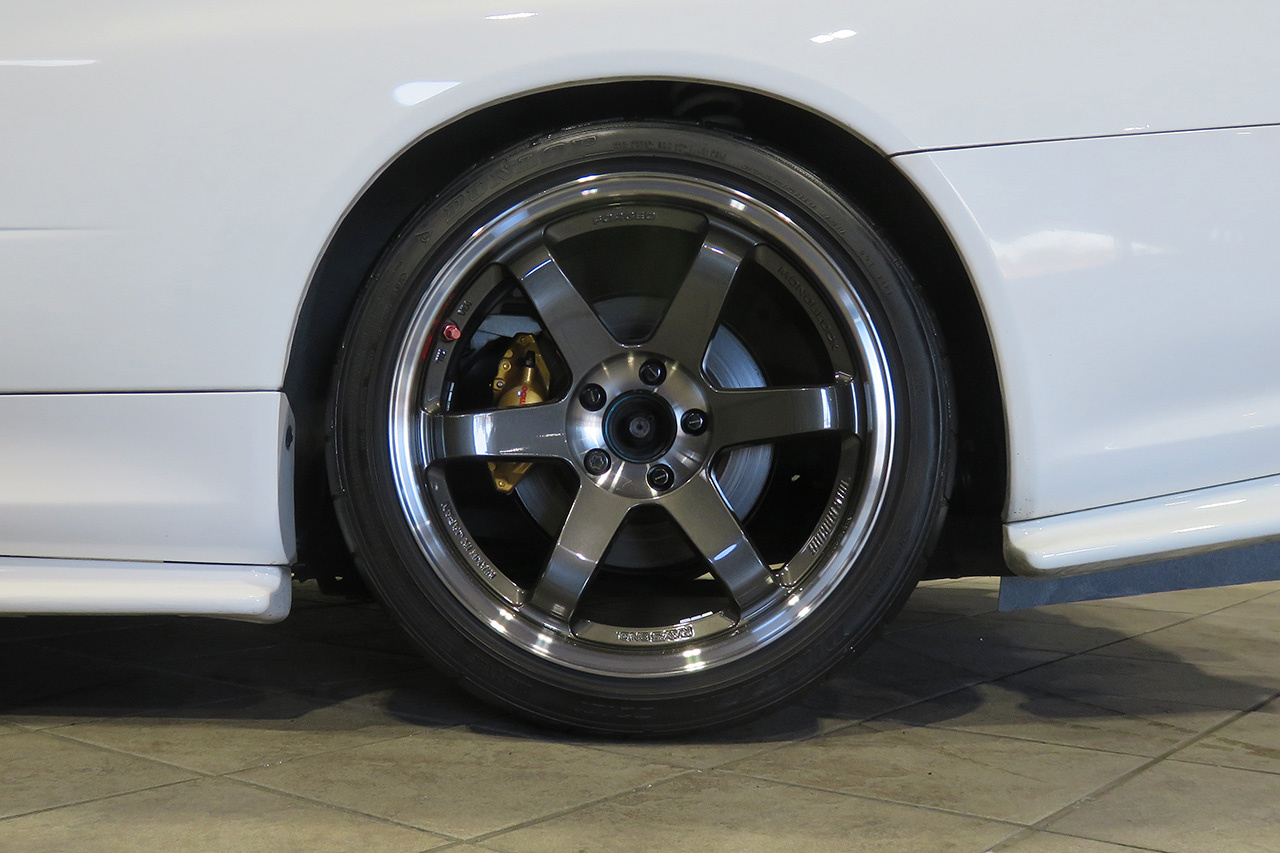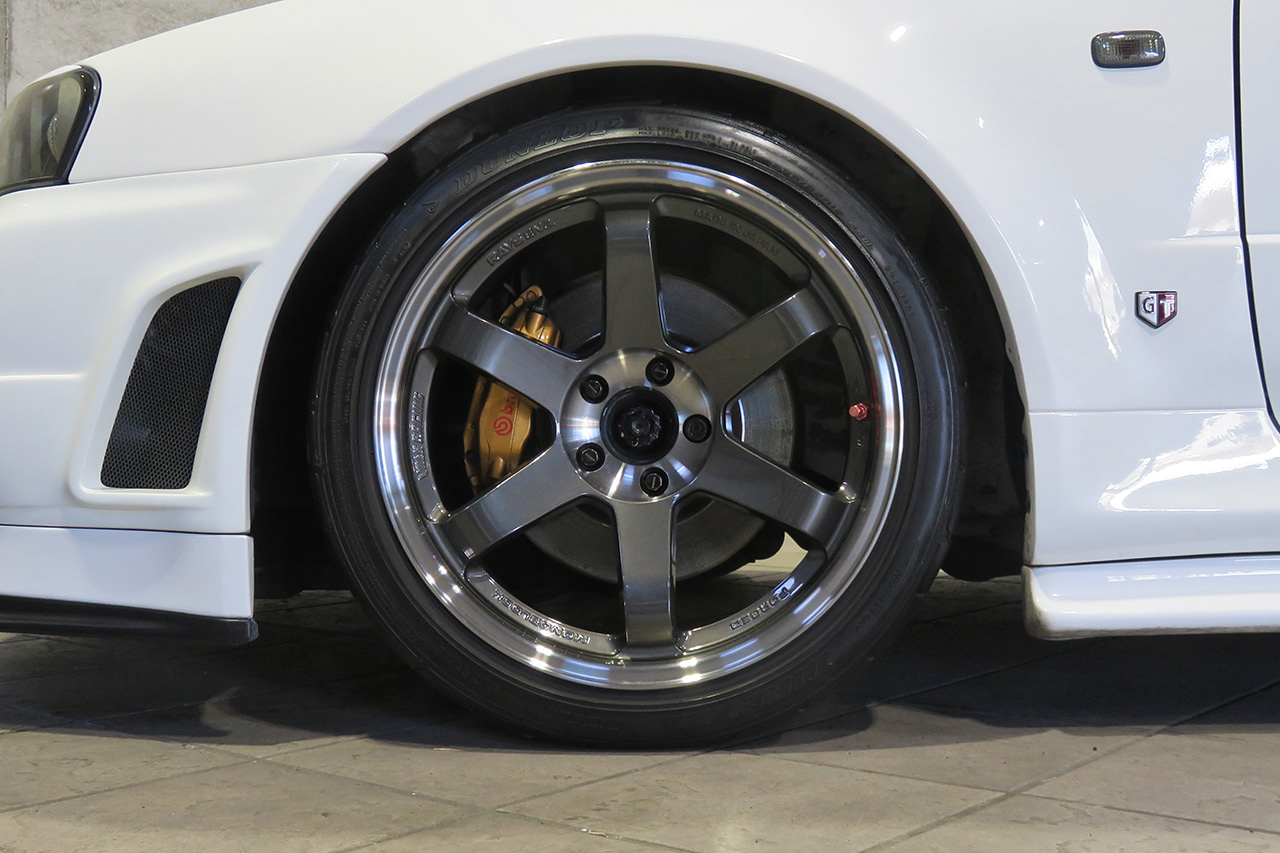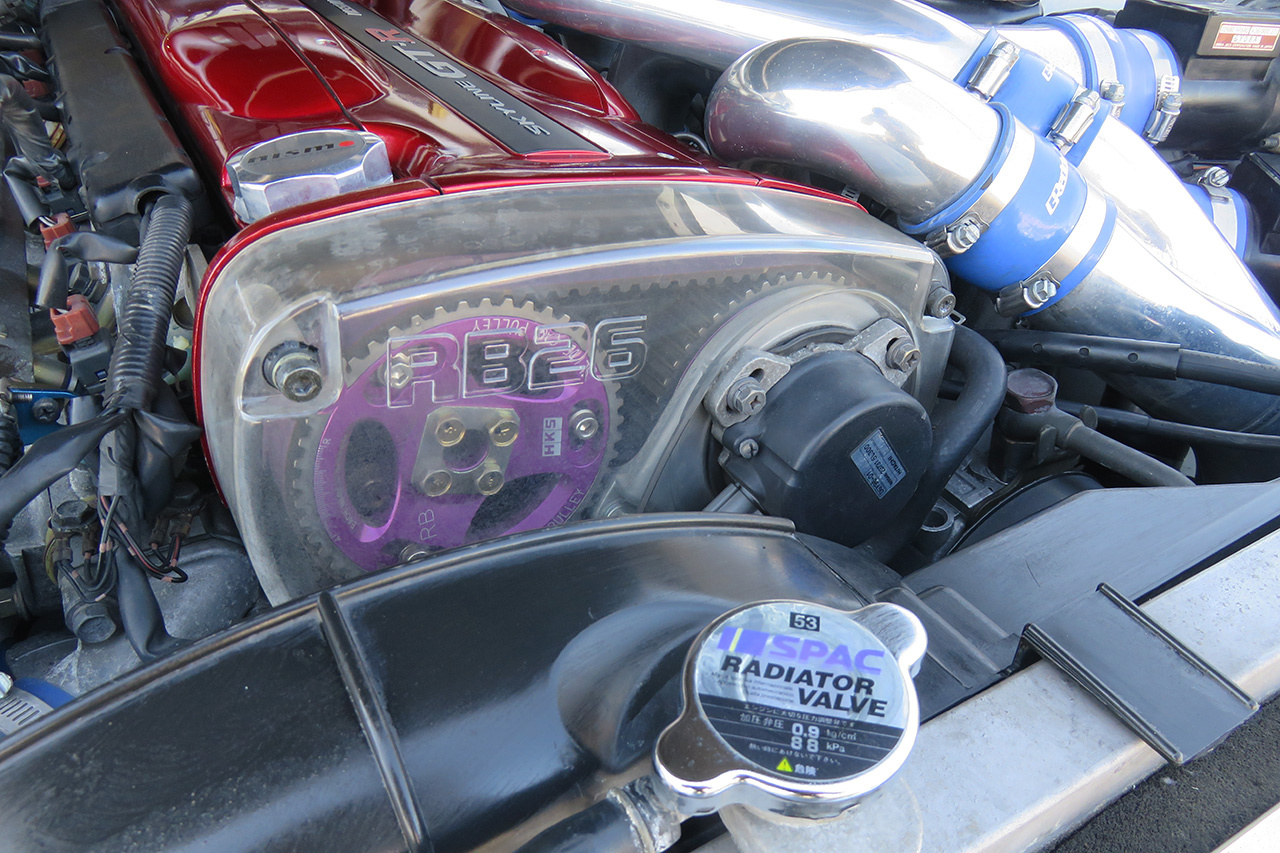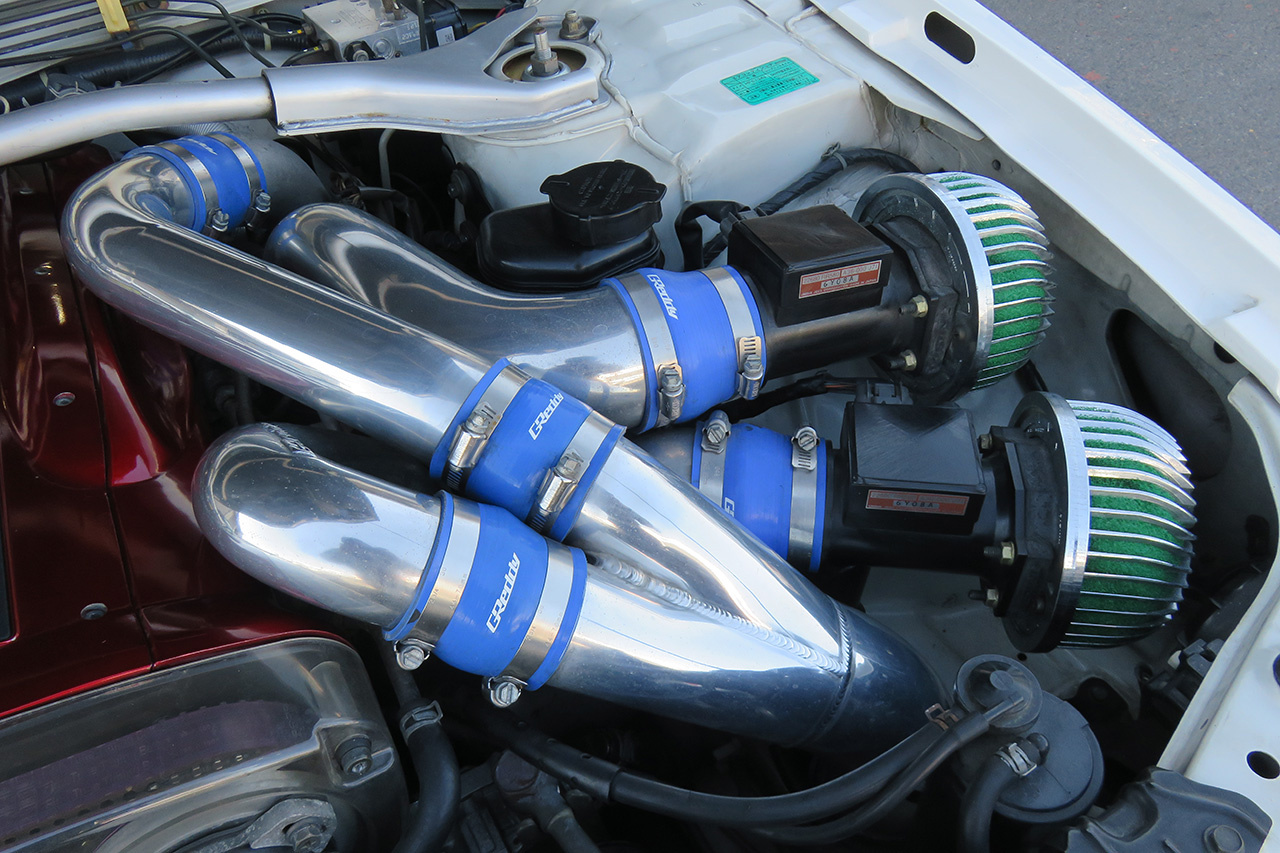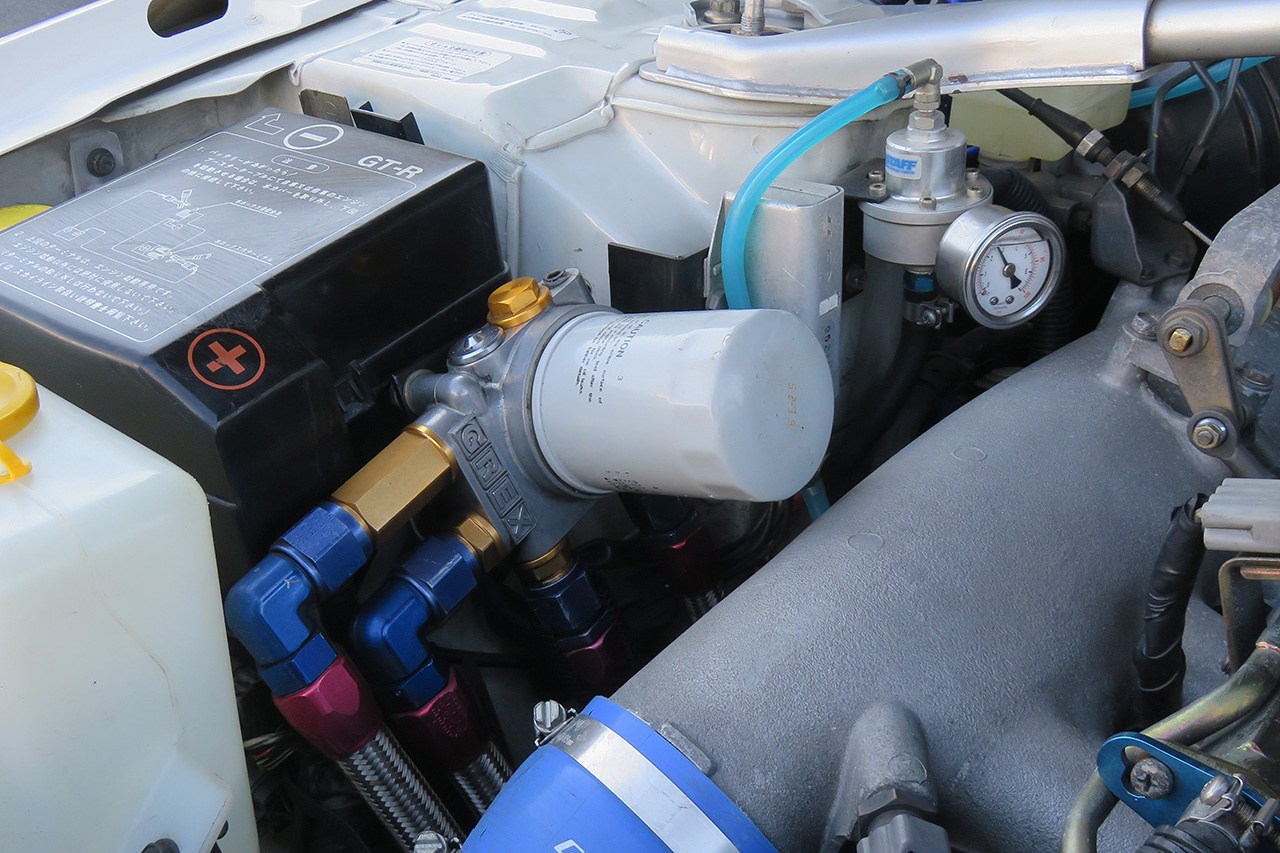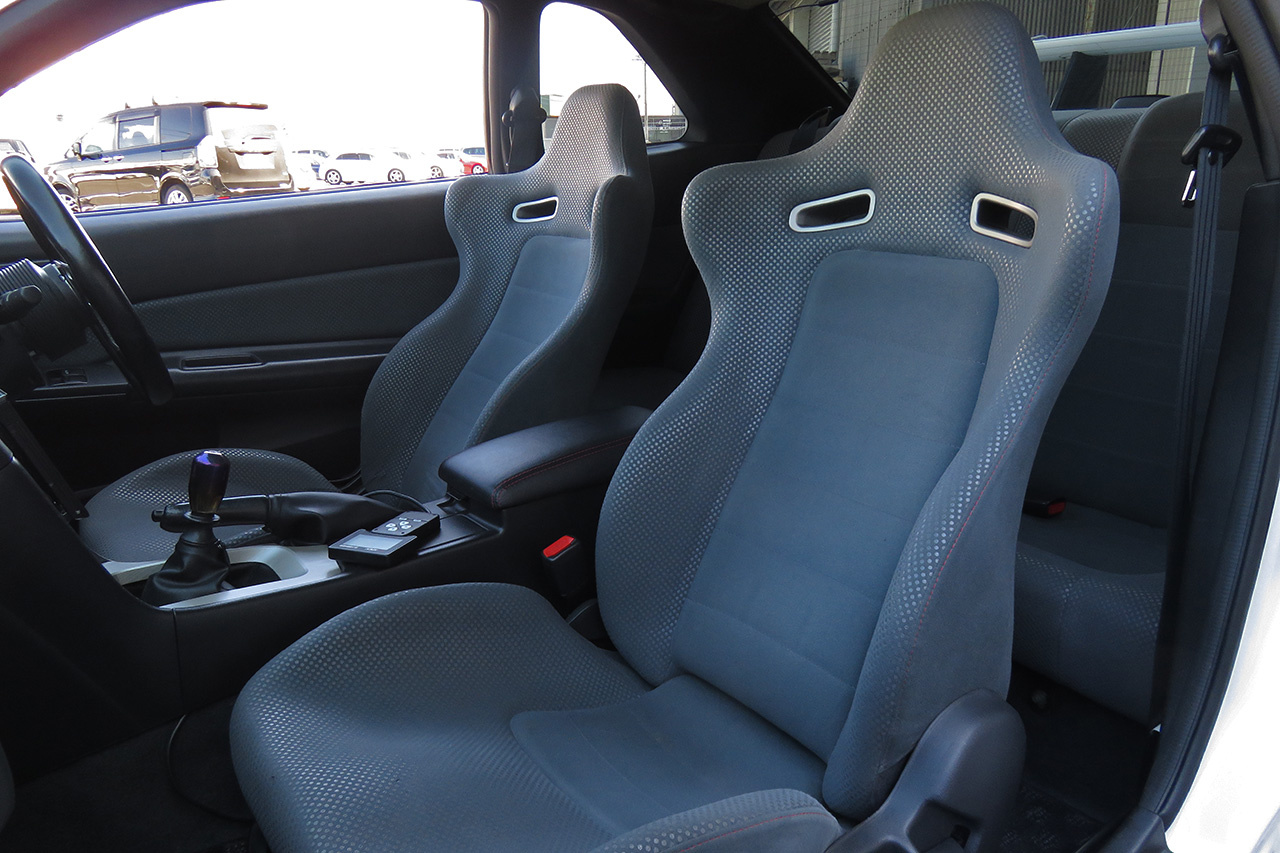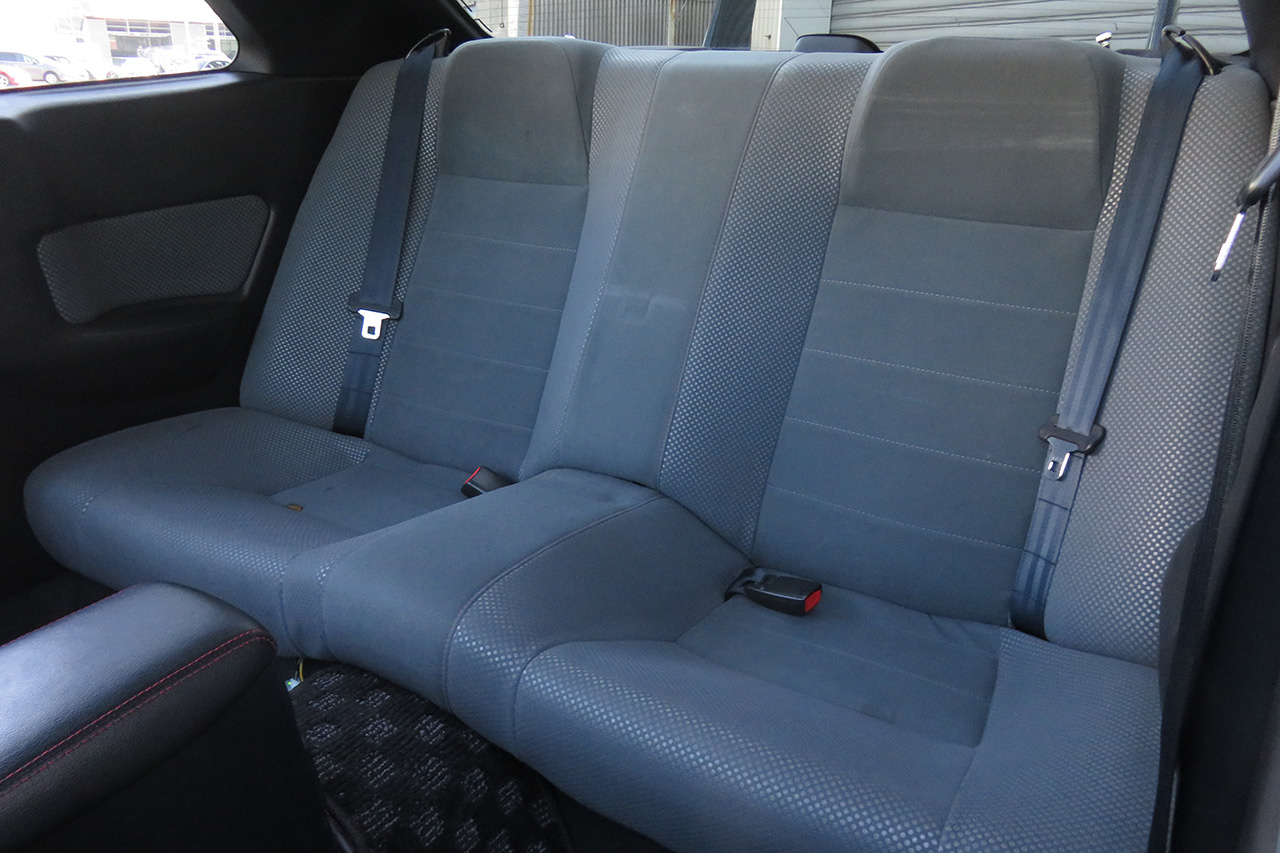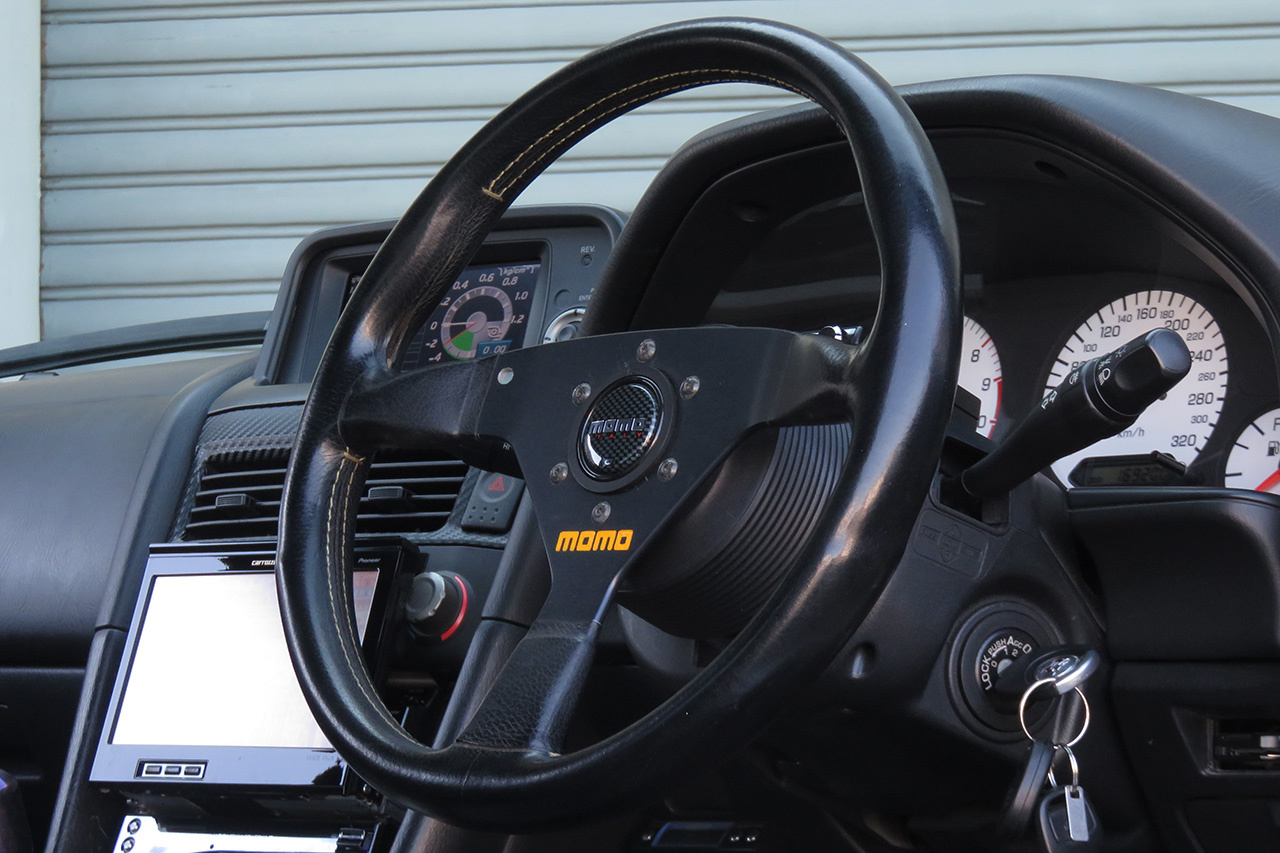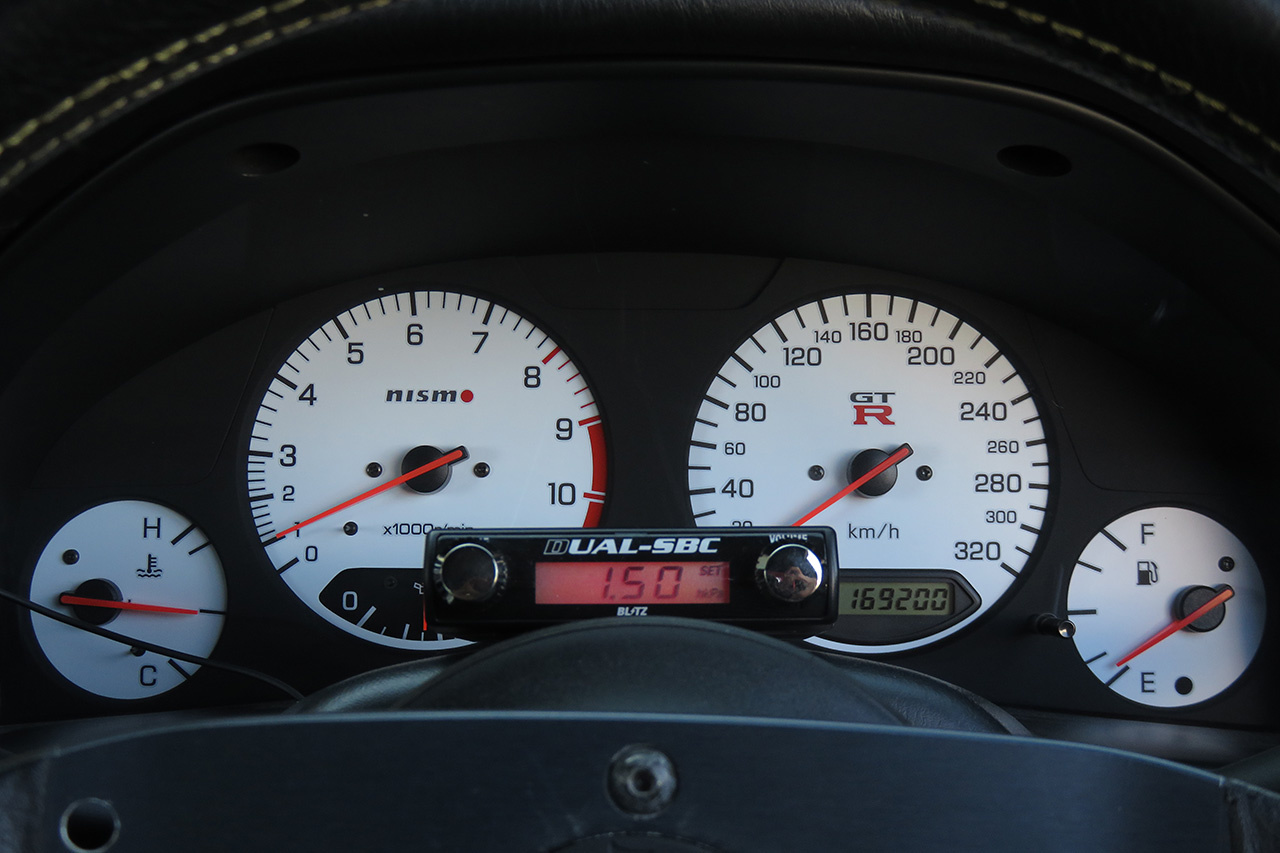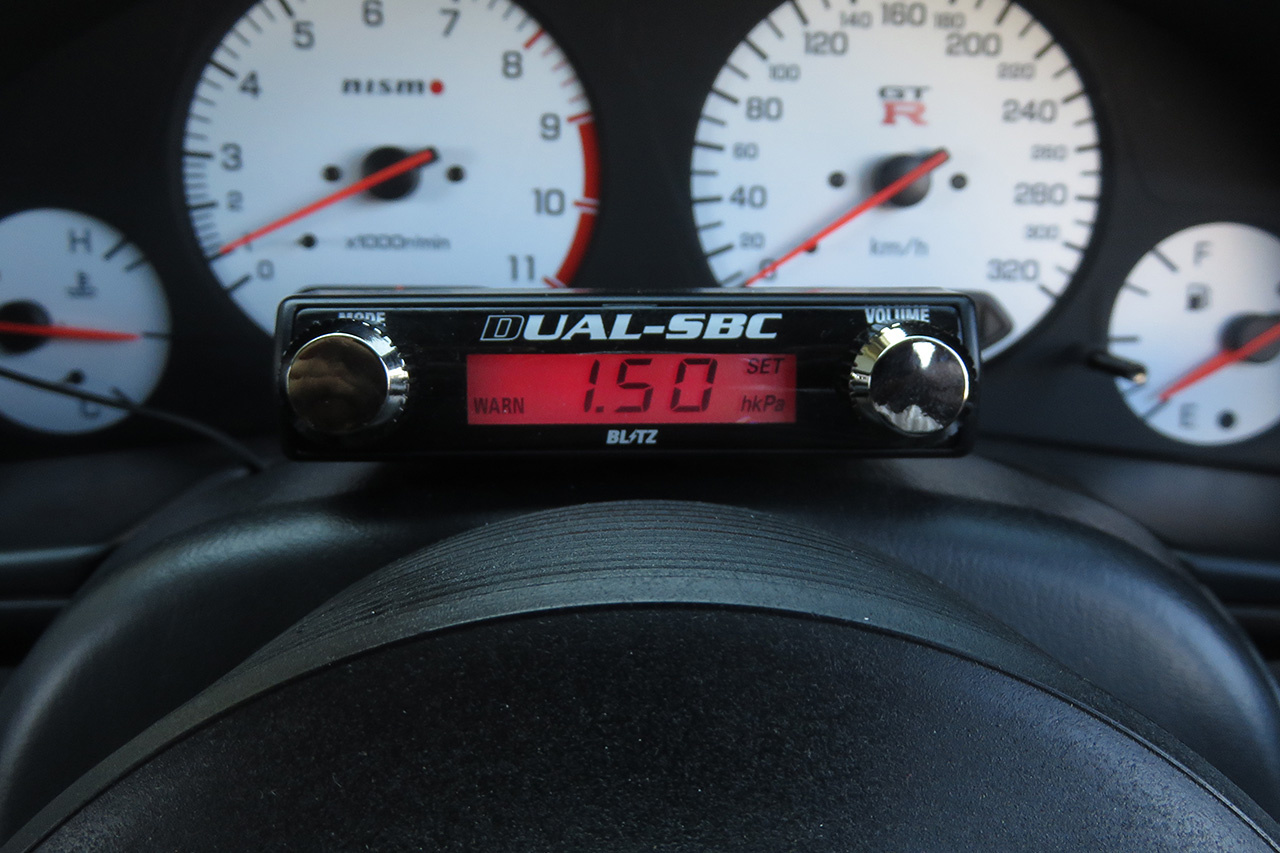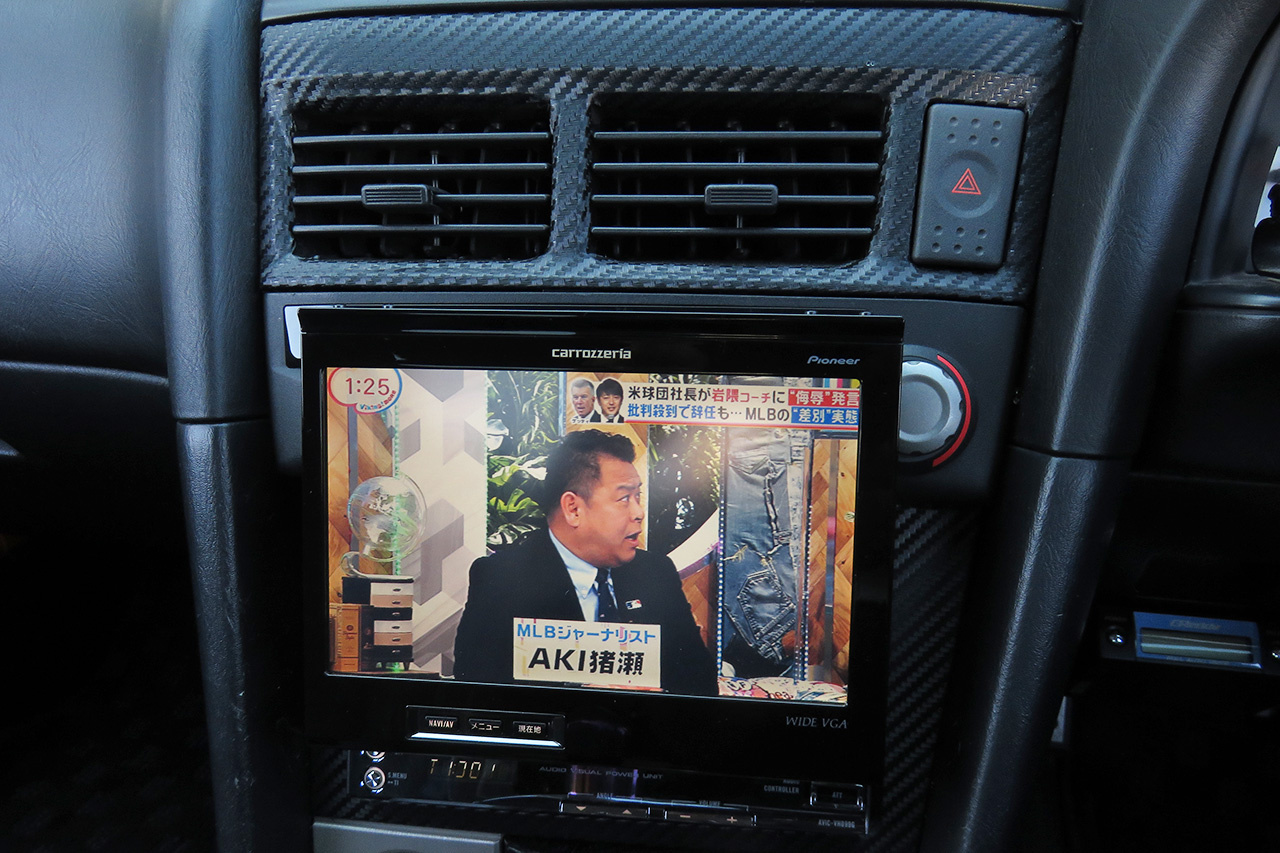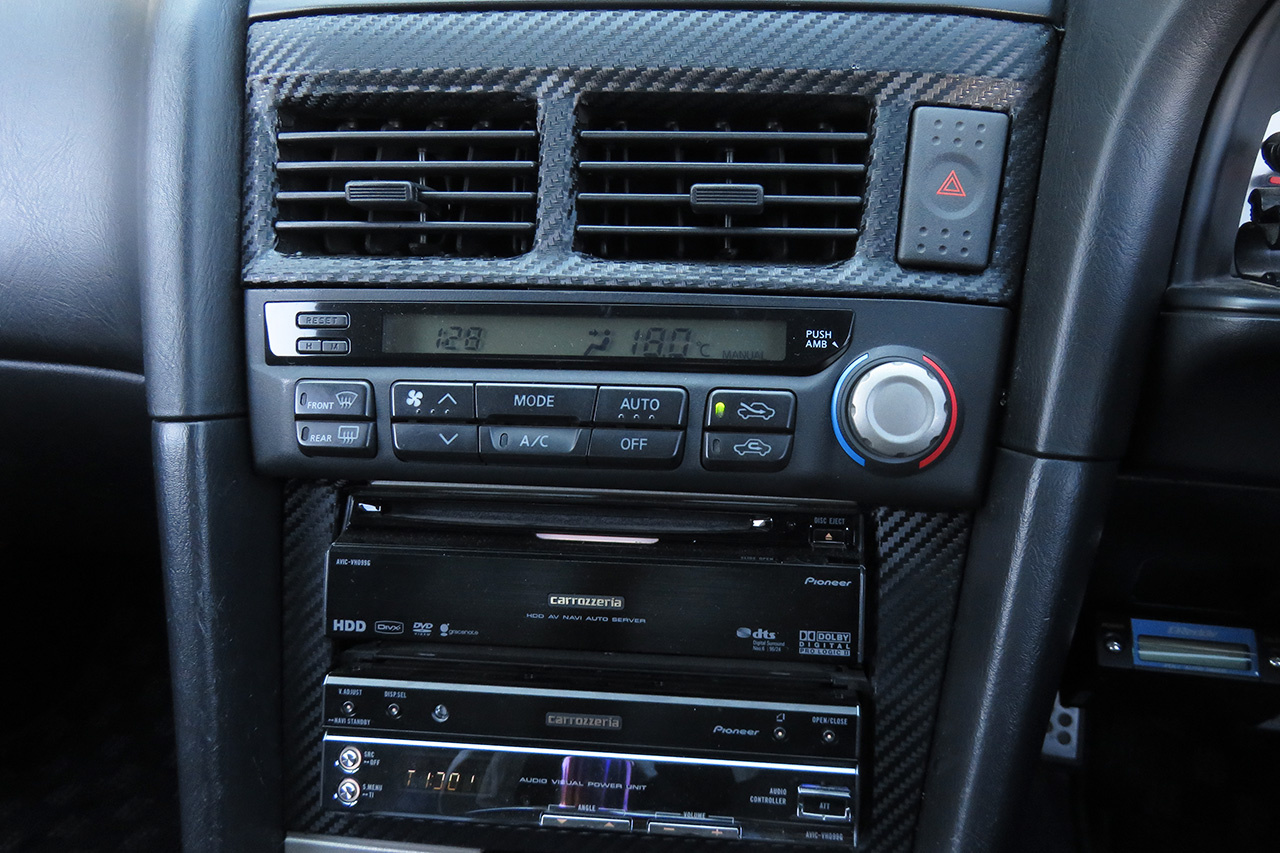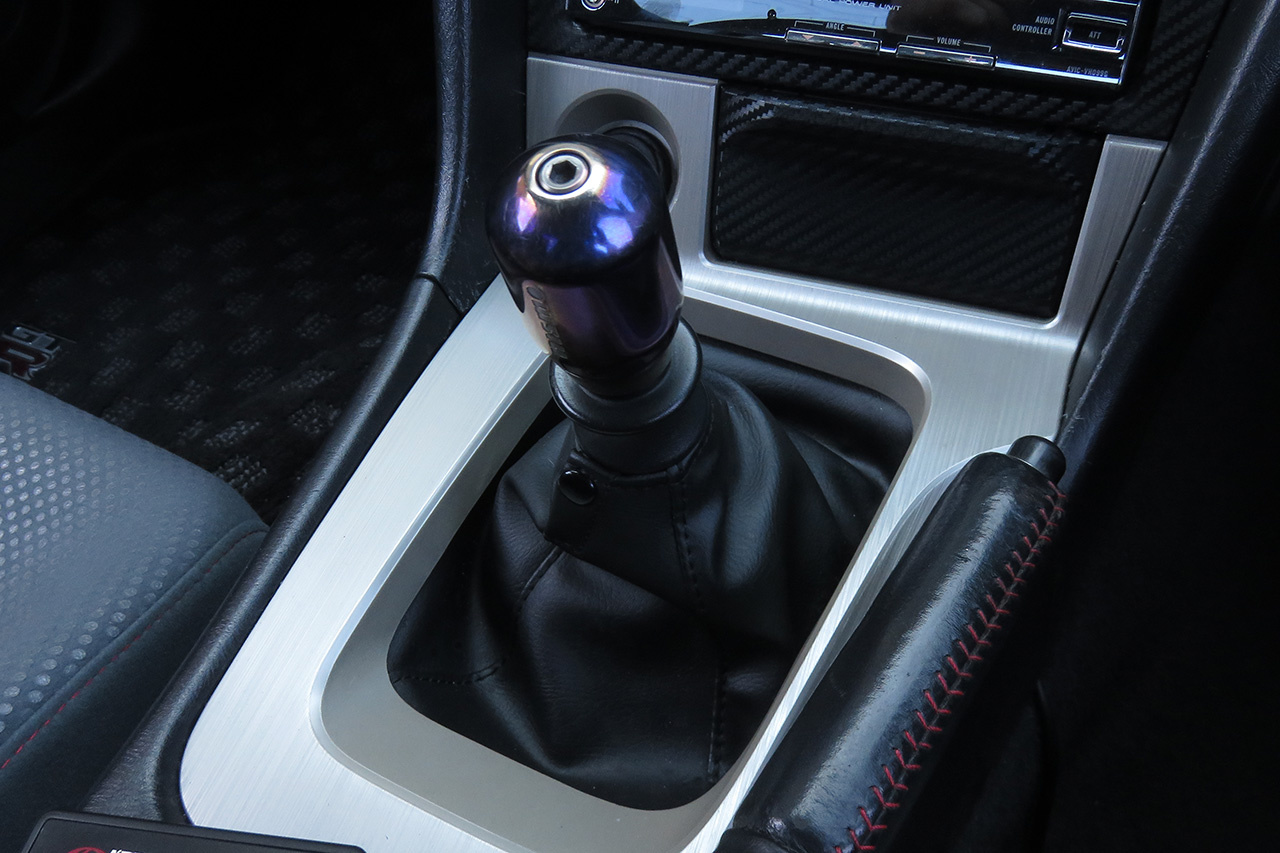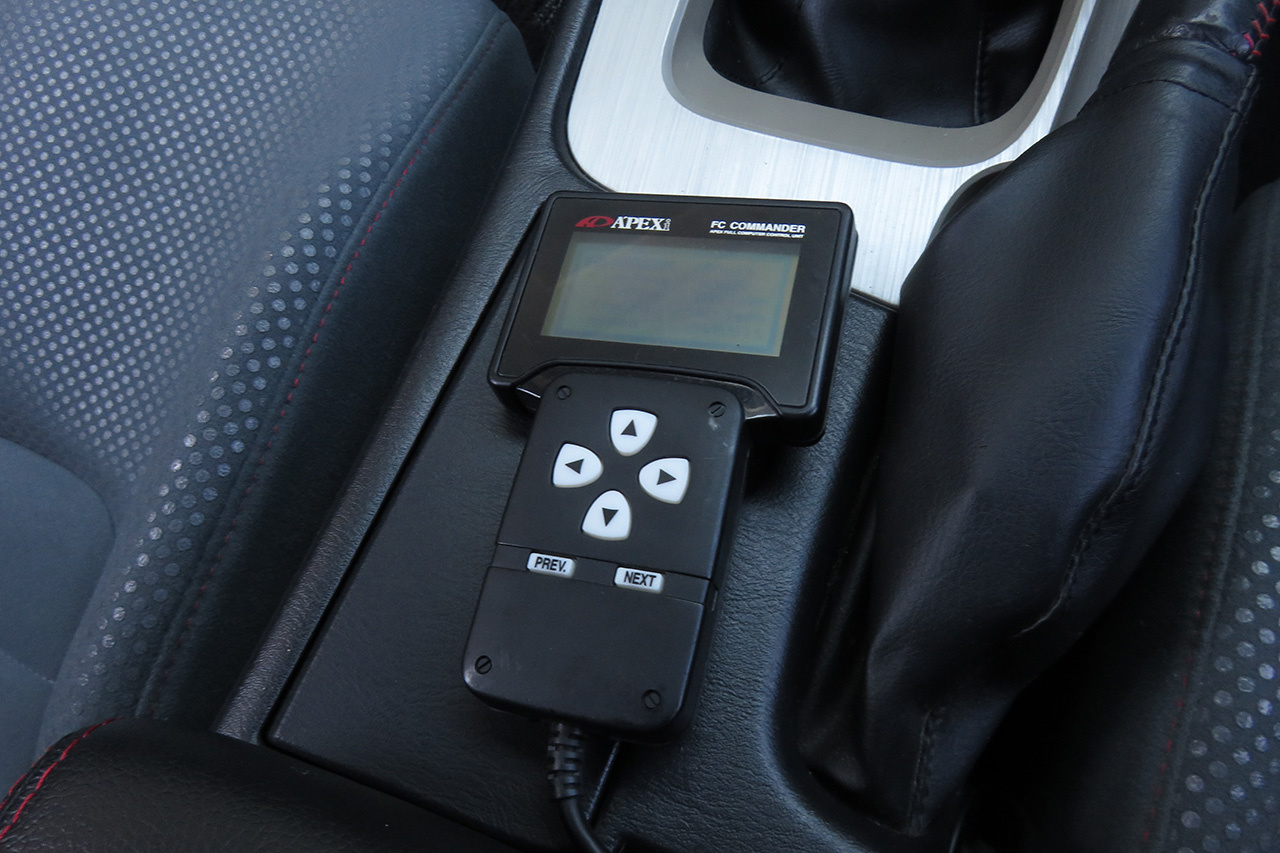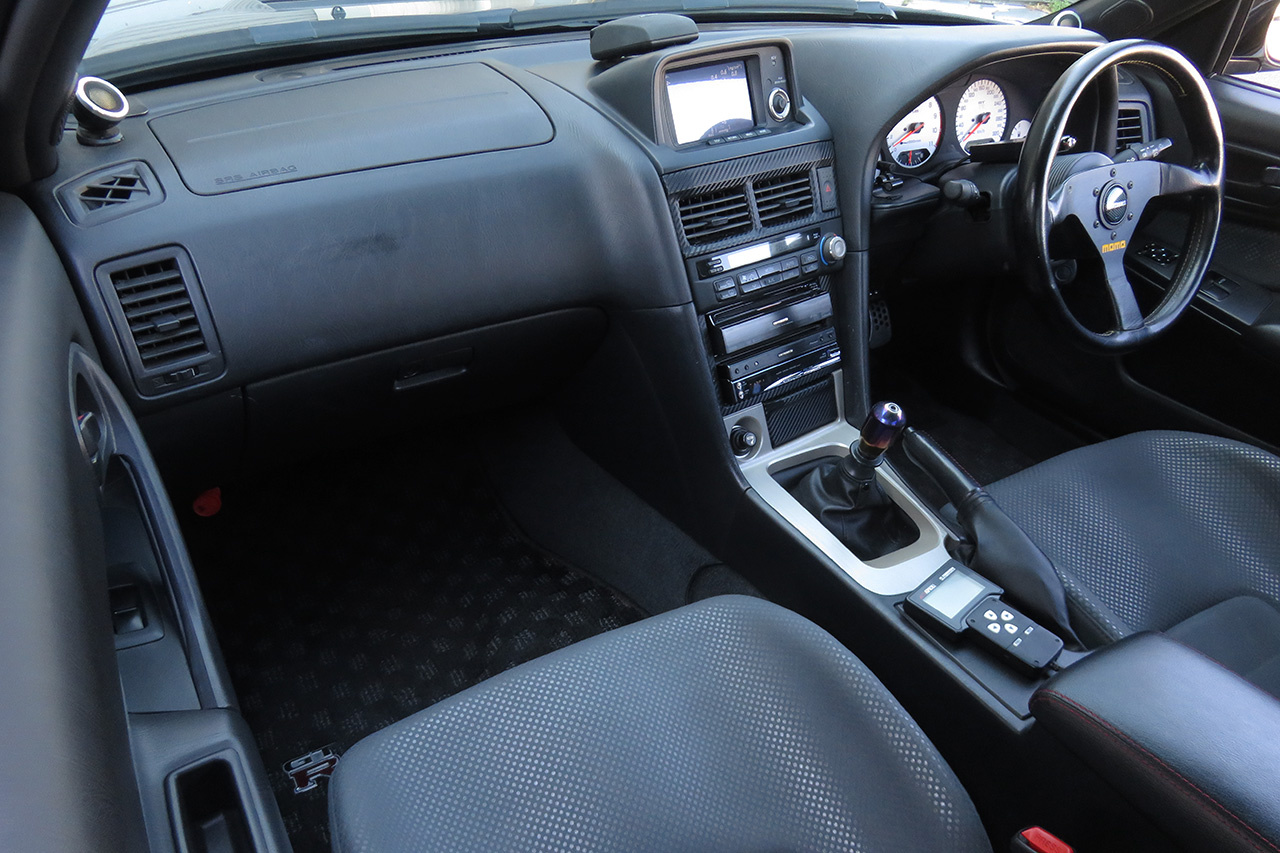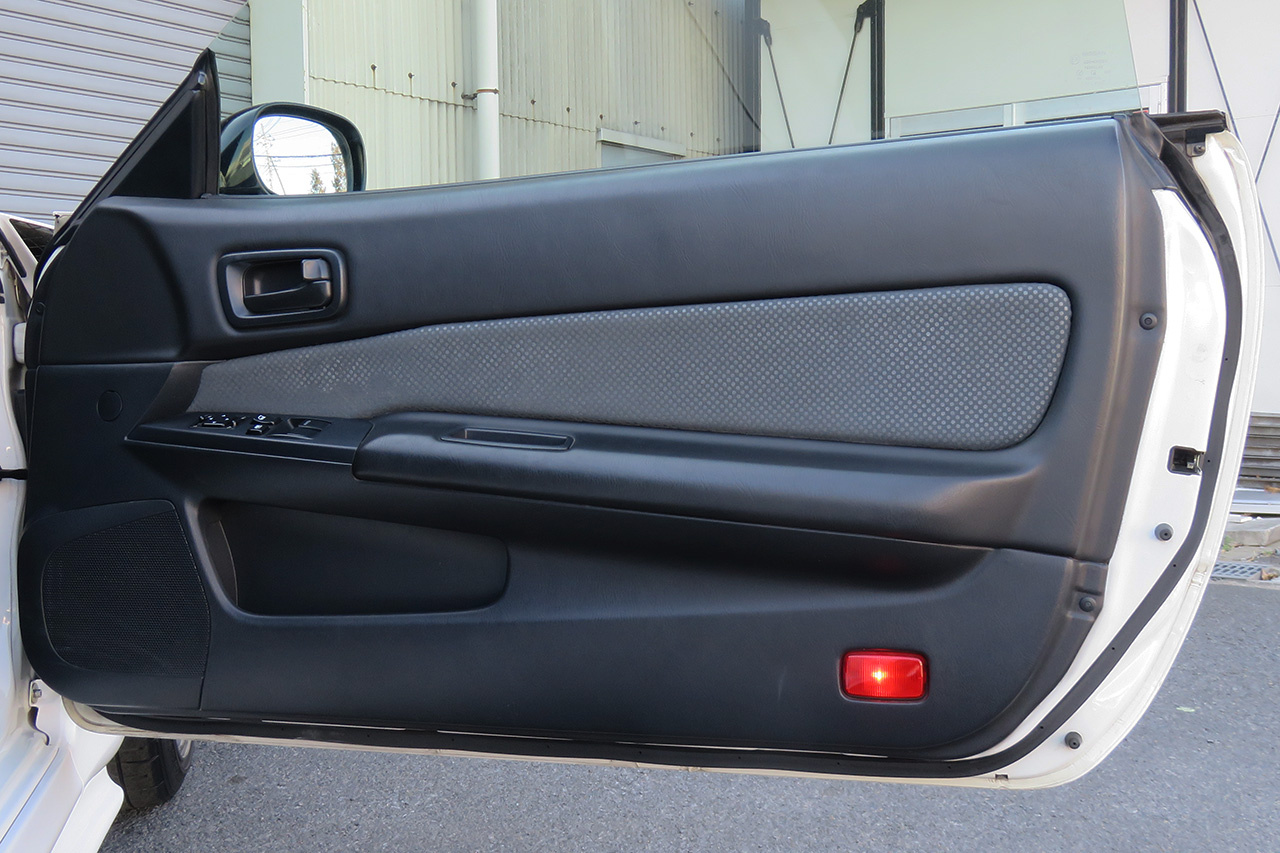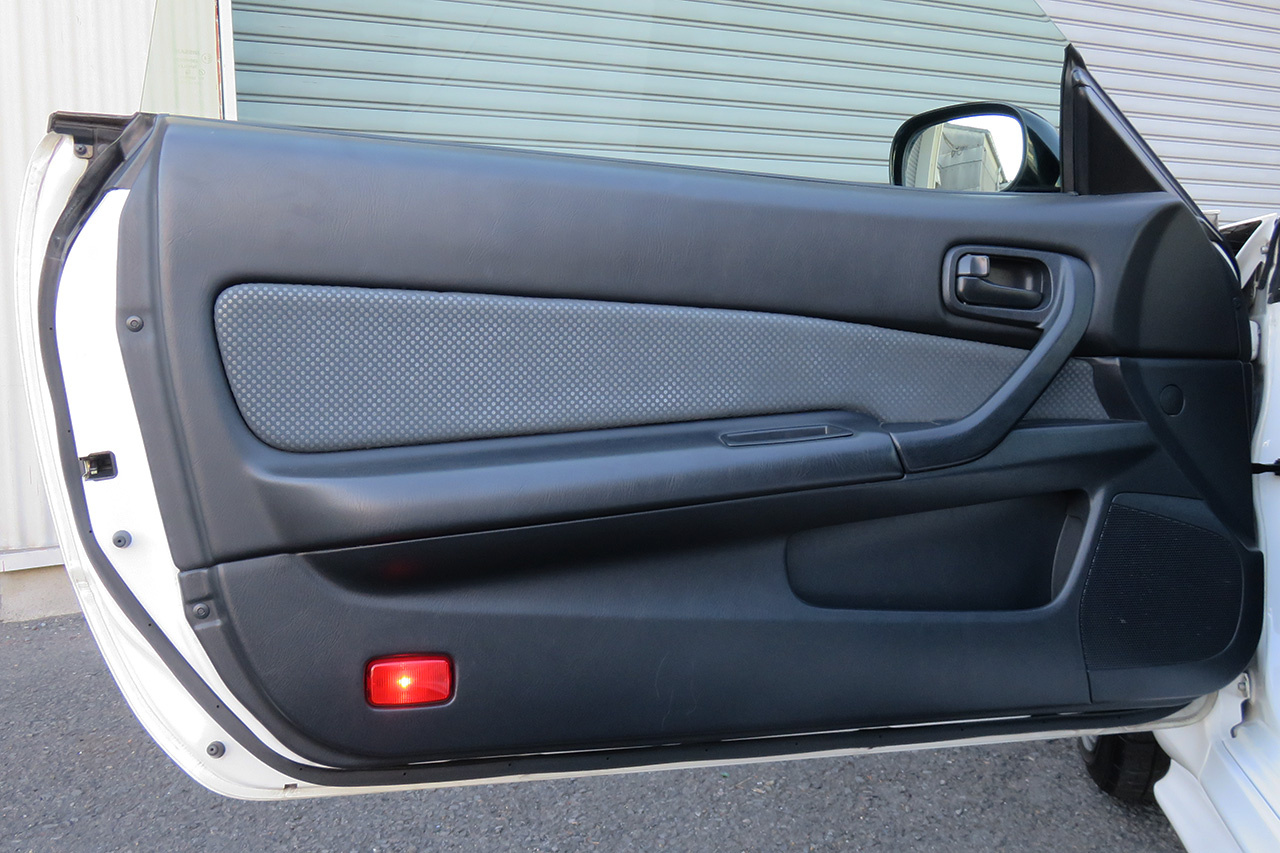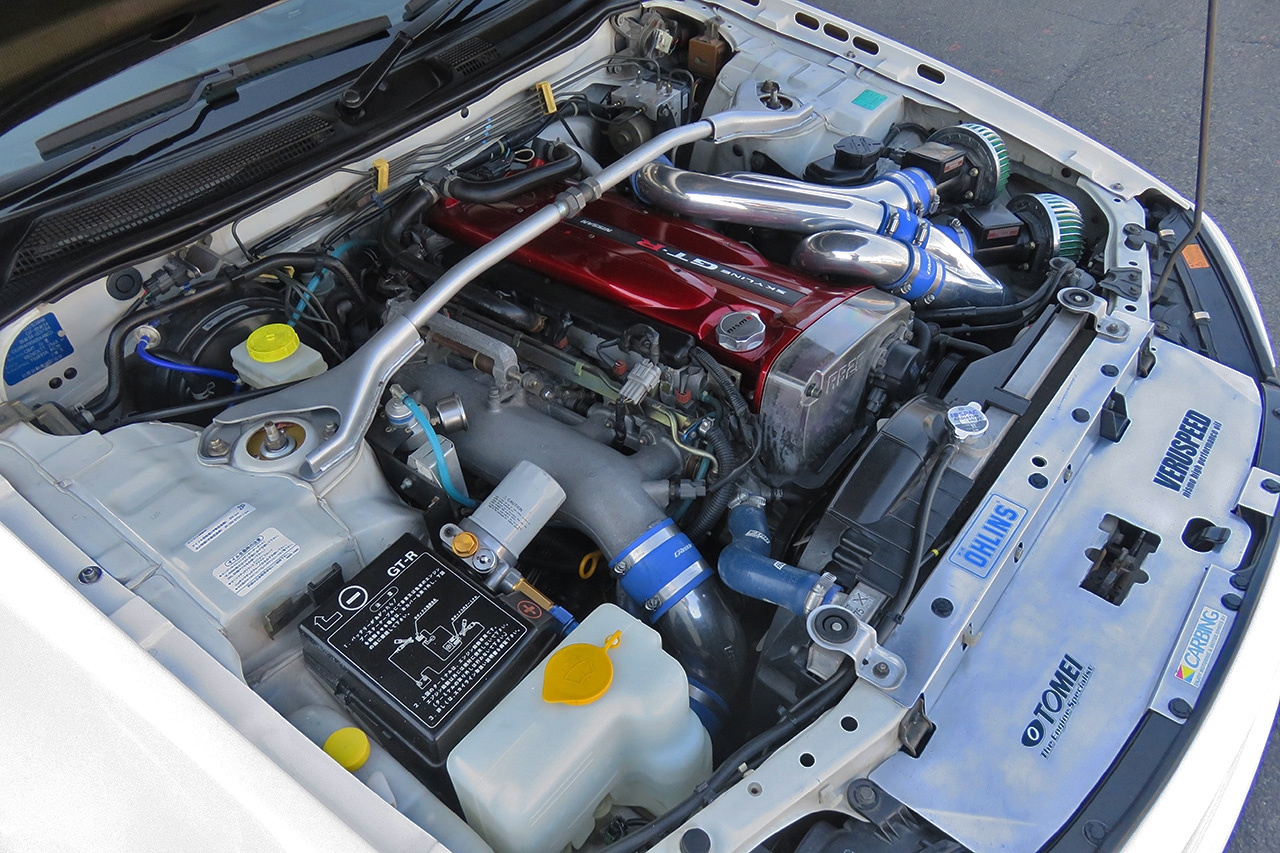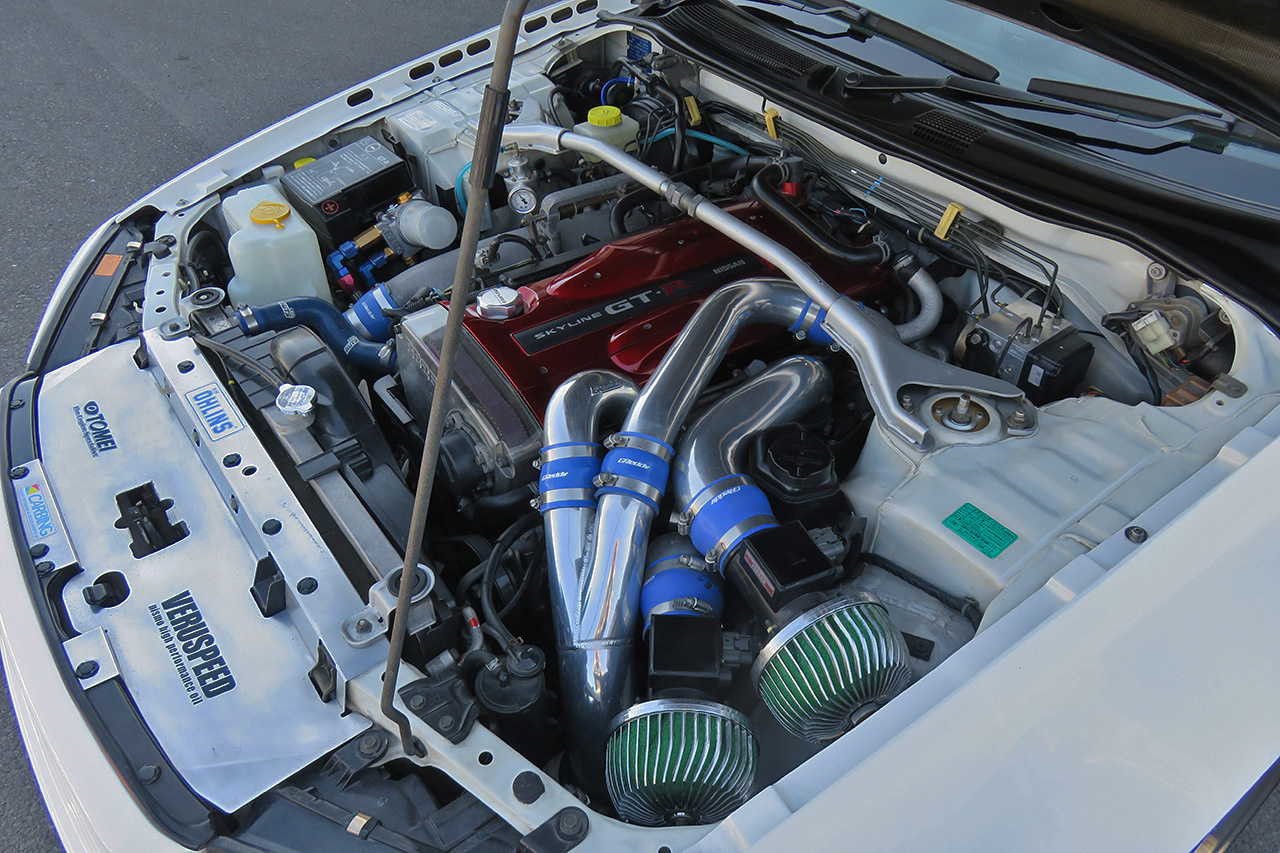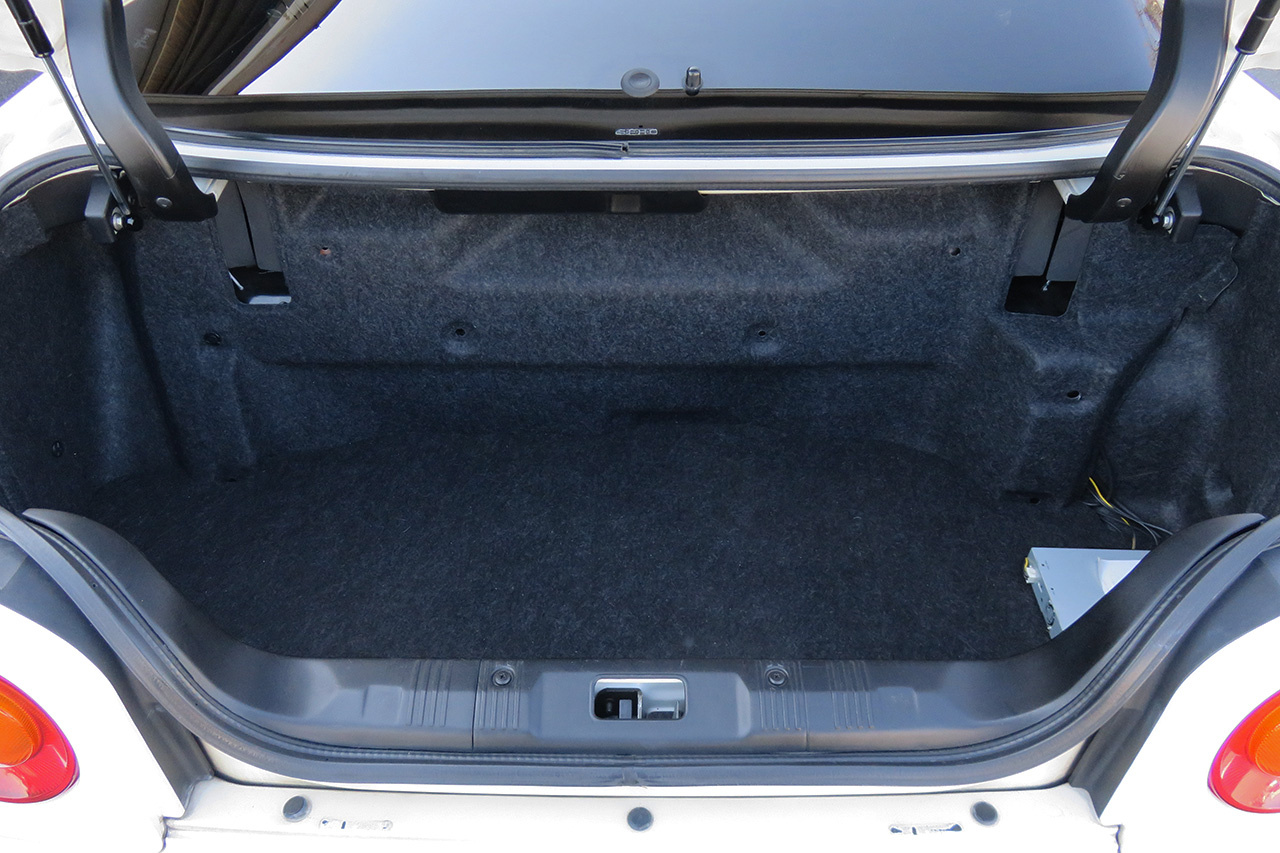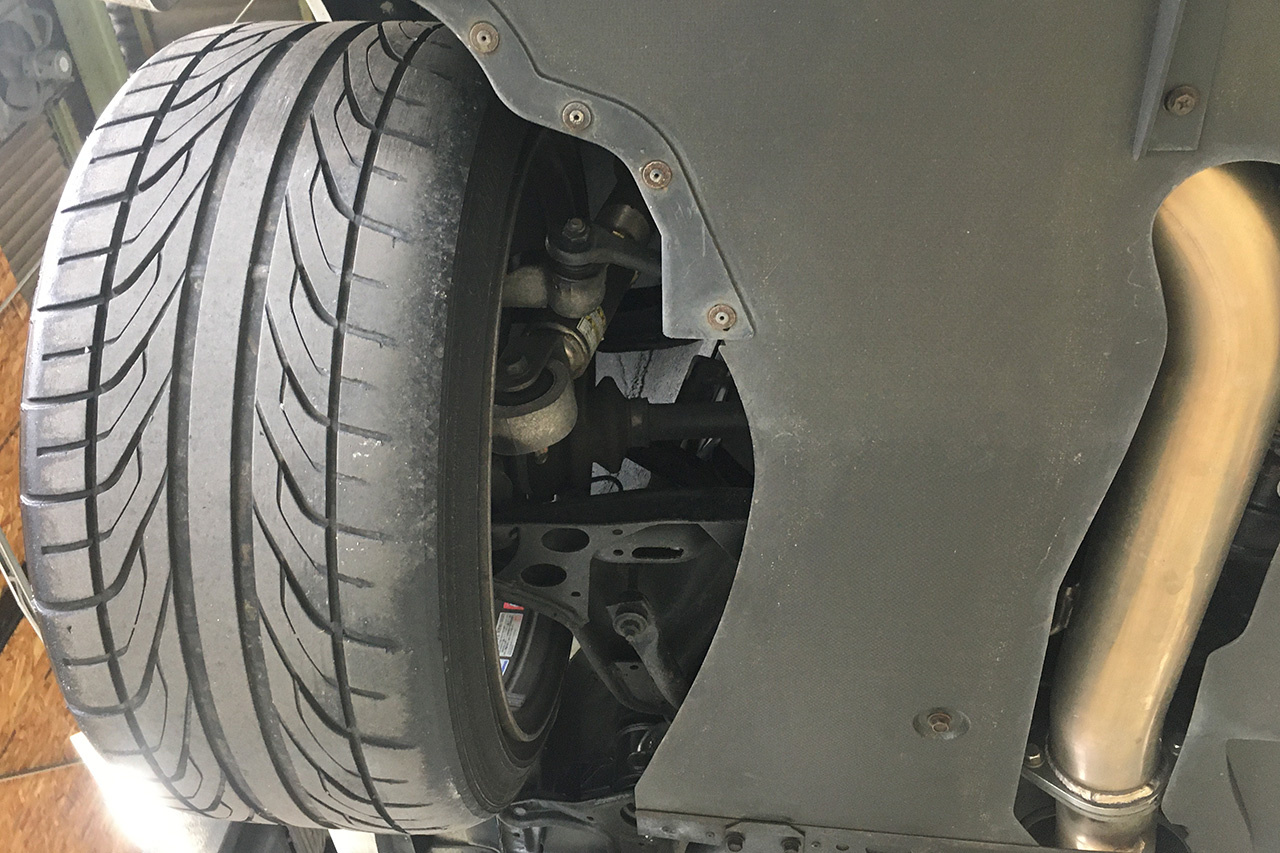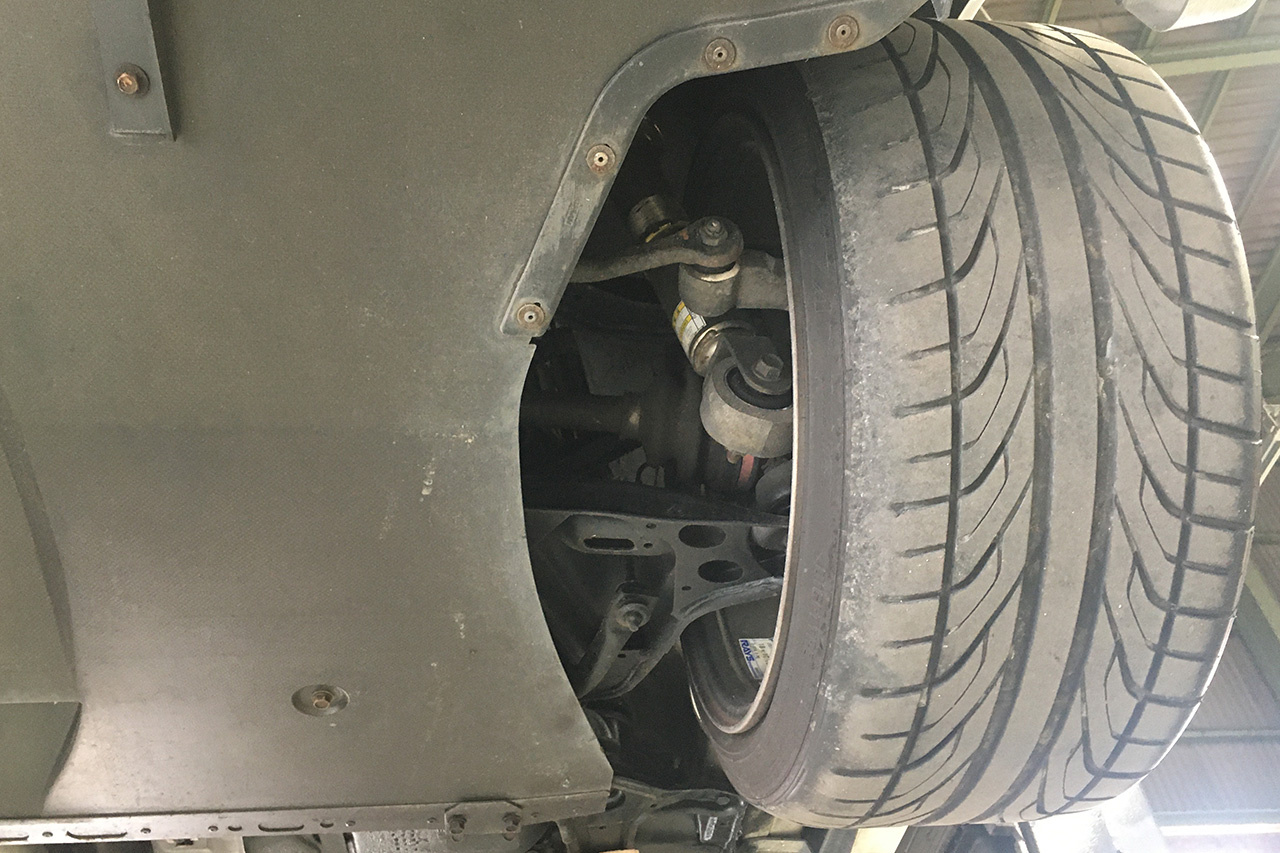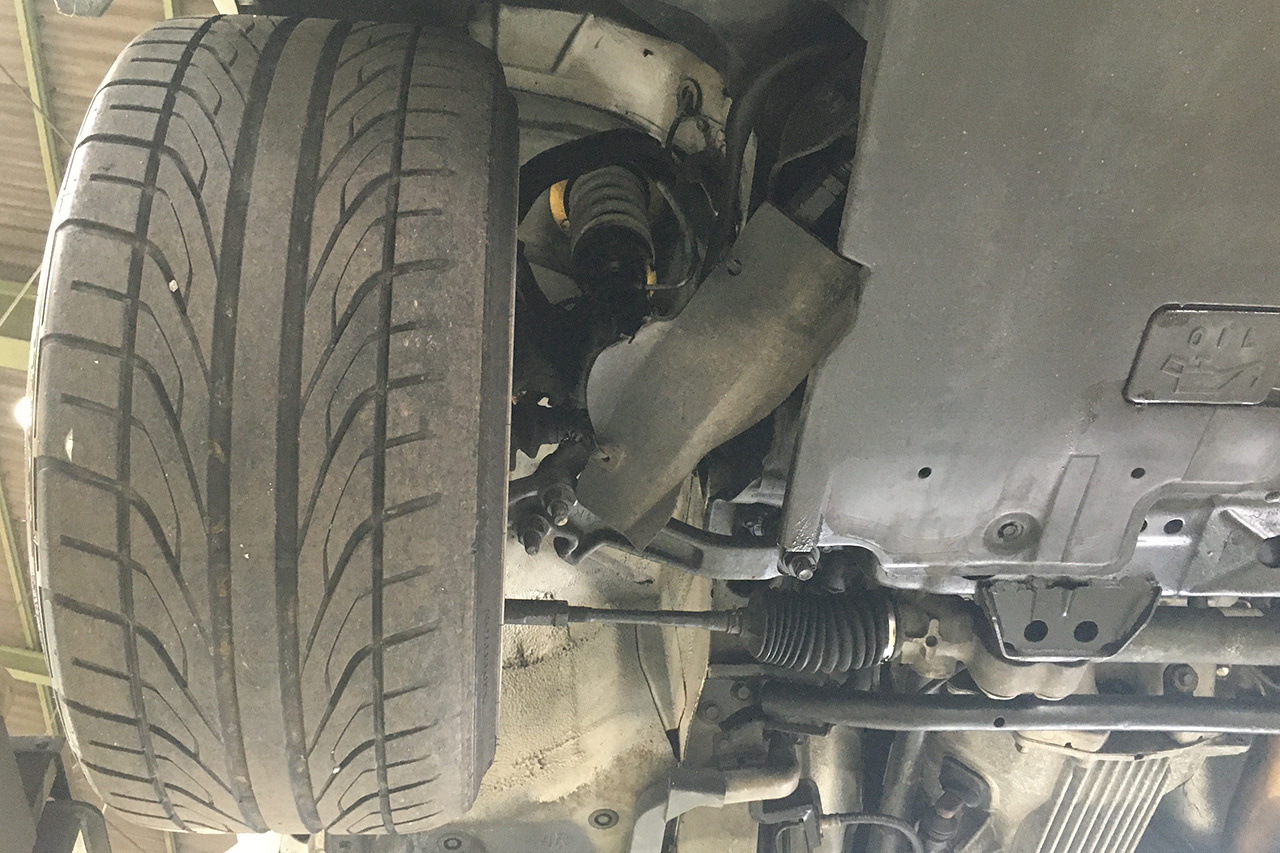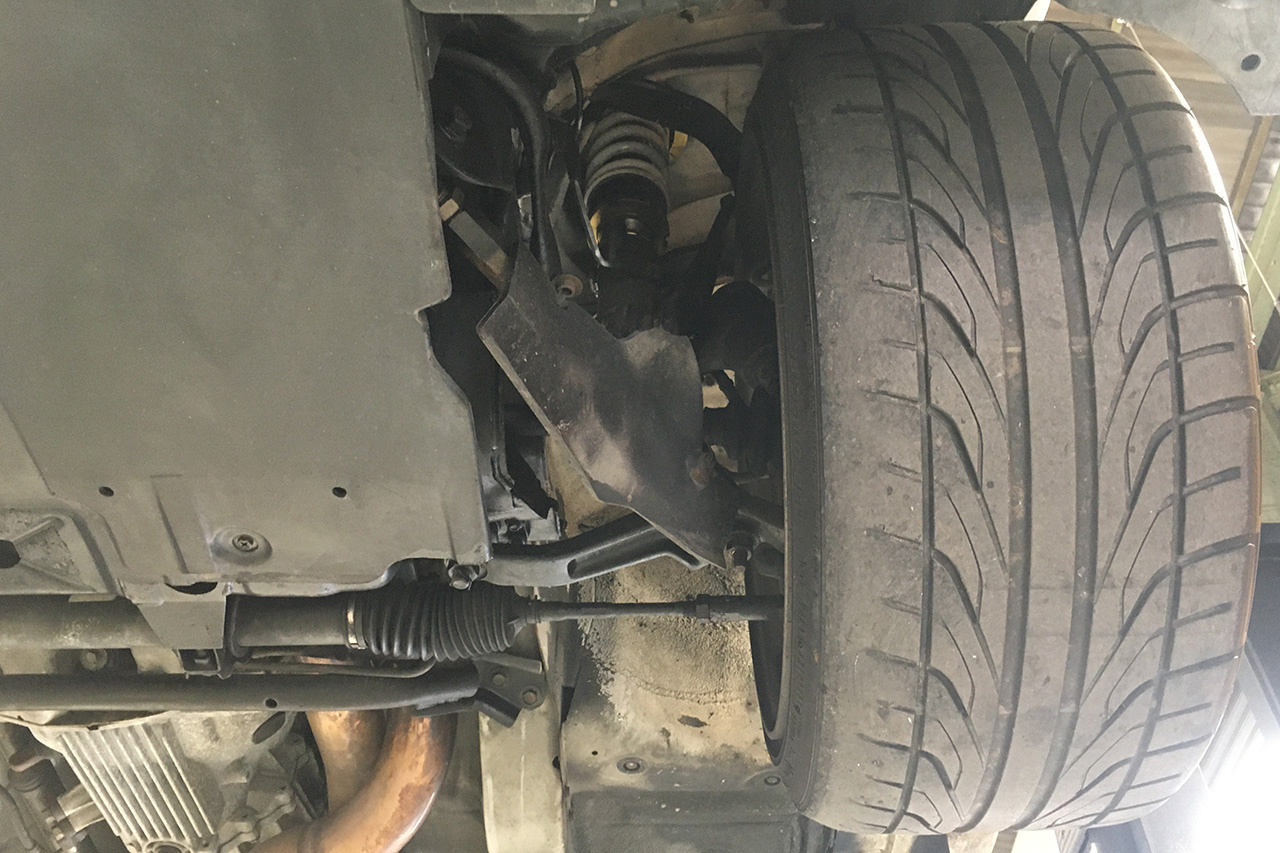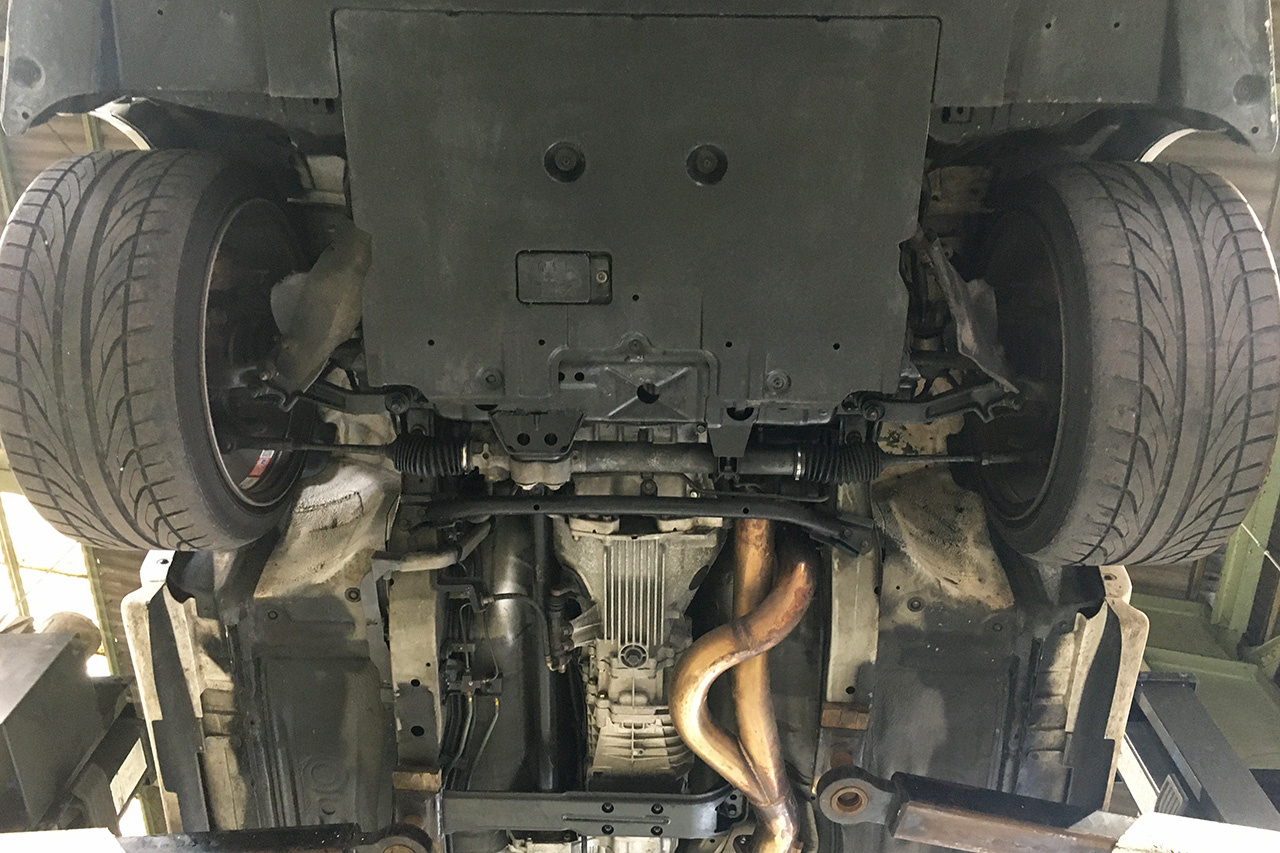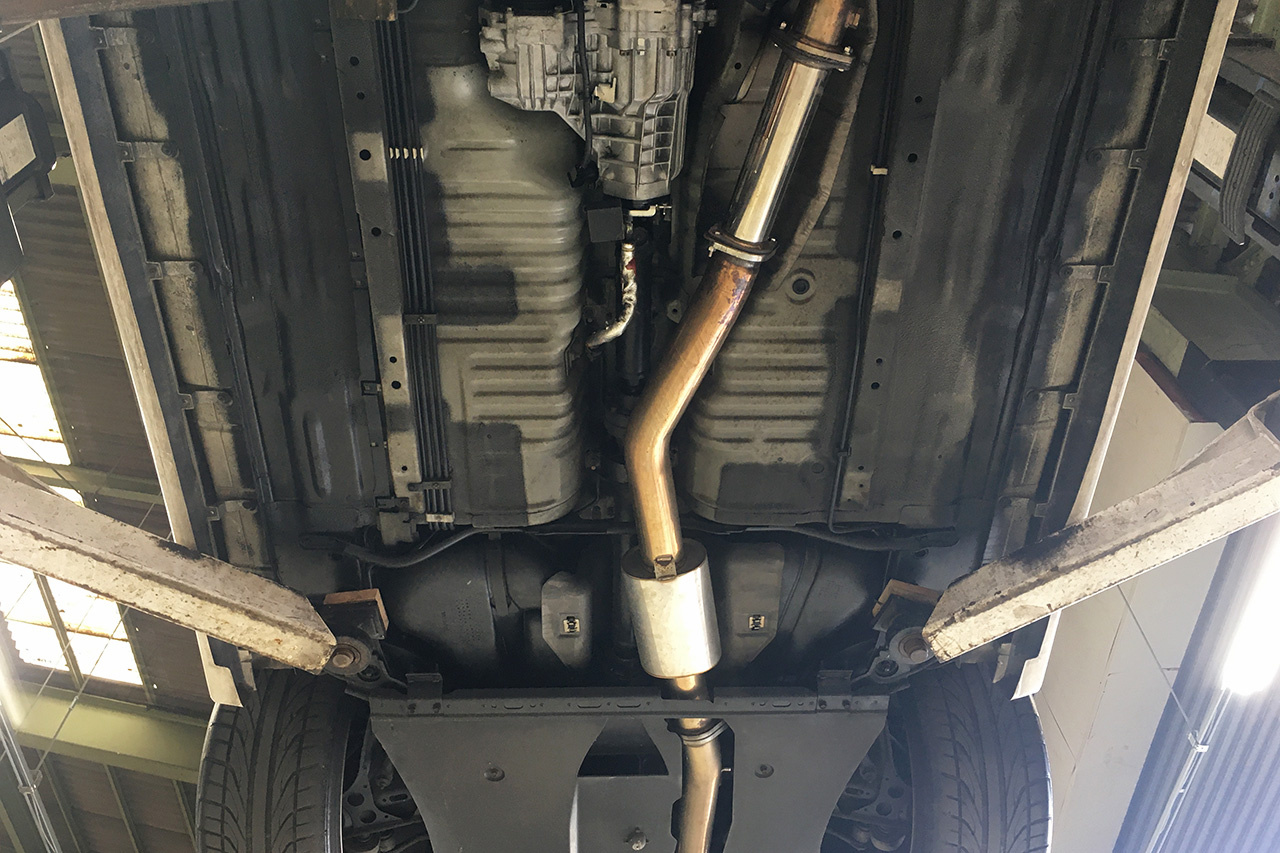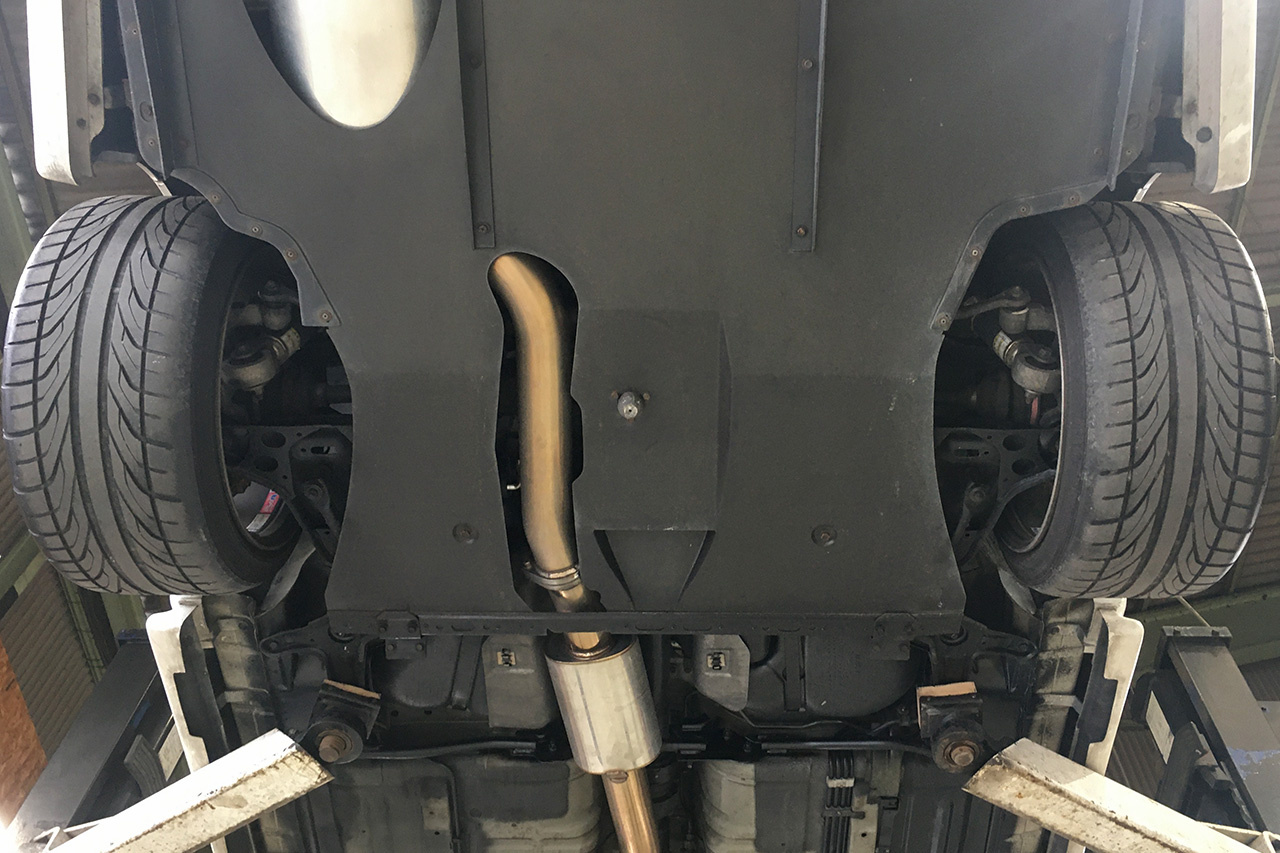 N1 ENGINE BLOCK (24U) R34 GTR V SPEC for sale

ENGINE ROOM

Brand New N1 Engine 24U block : replaced at 111,905 km
Brand New N1 Turbo : replaced at 111,905 km
HKS exhaust
Aftermarket Catalyzer
GReddy / TRUST Air Cleaner
GReddy / TRUST Complete Suction Suction Intake Kit
HKS Cam Pulley
Aftermarket Clear Cam Pulley Cover
NISMO Injectors
NISMO Oil Filler Cap
GREX Oil Element Relocation Kit
Auto stuff Pressure Regulator

DRIVETRAIN AND SUSPENSION
HKS Adjustable Height Coilovers
Getrag : replaced at 104,473 km
NISMO Clutch : replaced at 104,473 km
Transfer : replaced at 104,473 km

EXTERIOR
NISMO R-tune carbon fiber bonnet
NISMO Front Bumper
NISMO Z-tune Fender
NISMO Side step
NISMO Pillar garnish
Aftermarket LED taillight
Aftermarket carbon fiber wing extension
Rays Volk Racing TE37SL 18 inch

INTERIOR
Nismo combination white 320km/h speedometer
NISMO Shift knob
GReddy turbo timer
Blitz boost controller
Apexi power FC commander
MOMO steering wheel

This Nissan Skyline R34 GTR Vspec is for sale from Japan. You can buy for import, for export or for storage. The Nismo body kit and Z-tune fenders coupled with R-tune carbon hood is giving this R34 GTR the look of a JDM dream car. The car sounds aggressive ready to launch.
The car was first measured at 300PS in 2008 and then after some upgrades the car was measured at 500PS in 2012.
The car has verified mileage at 159,186km but the engine block and turbo were replaced for brand-new Nismo N1 engine and brand-new N1 turbo that have less than 50,000 km today. The Getrag transmission and Nismo clutch were also replaced and have less than 55,000 km.

If you are military stationed in Japan at Okinawa, Iwakuni, Yokosuka, Atsugi, Sasebo, or other base we can deliver a car with Y plates, JCI completed, and registered ready to be driven on Japanese roads. Do you need a loan from Navy Federal Credit Union, or Penfed Credit Union? We can have the vehicles appraised by a third party inspector.
Storage is available for customers in the USA that purchase vehicles not yet 25 years old. Toprank Global can store your JDM car inside or outside our warehouse just 40 km from Tokyo at our secure and safe location. Please contact us for more information, pricing, and maintenance options available.
If you live in a part of the world, where you don't have to wait until vehicles are 25 years old to import, such as Germany, France, Ireland, England, Australia, New Zealand, Hong Kong, or Canada, Toprank can ship a vehicle to you in your country. If you are wondering if you can import a used JDM car, we can help you navigate this process. From inspection and purchase, cleaning, shipping, customs clearance, we can simplify the process for you. For more information email us at :
trade@toprank.jp

Toprank has experience selling worldwide for Nissan Skyline R32 GTR, Skyline R33 GTR, Skyline R34 GTR Vspec, Nissan Silvia S13, S14, S15 Spec R, Honda Integra Type R, Civic Type R, Nissan Stagea 260RS, Toyota JZX100 Chaser Tourer V.
Follow us on Instagram >>
https://www.instagram.com/toprank_jp_official/
Like us on Facebook >>
https://www.facebook.com/topranktrading/
1999 Nissan SKYLINE GT-R N1 ENGINE BLOCK R34 GTR V SPEC, Nismo Z-Tune Look, Rays Volk Racing TE37SL
Please contact us.